"I would like to see justice," says Clive Davis one recent morning, his soft voice rising a few octaves with emotion. "Her documentary [Whitney, 2018] was inaccurate. A television bio of her life was inaccurate. So there needs to be an accurate film of her life that does it all right, and without whitewashing her drug addiction."
At 90, the legendary record producer, who has shepherded the careers of such genre-defining artists as Janis Joplin, Bruce Springsteen, and Alicia Keys, is eagerly awaiting the release of I Wanna Dance with Somebody, the highly anticipated biopic of his biggest superstar of all, Whitney Houston. Davis was essential in bringing the project to fruition; finally, he feels, Houston will get the film she deserves. "She was so much bigger than life, such a great influence on other singers. Everybody knew she was a star of their generation, the best singer ever."
Directed by Kasi Lemmons (who helmed Harriet, about the abolitionist Harriet Tubman), and with a script by Anthony McCarten (the writer behind the Freddie Mercury blockbuster, Bohemian Rhapsody), the English actress Naomi Ackie plays Houston while Stanley Tucci takes on the role of Davis himself. Oscar buzz for I Wanna Dance with Somebody has begun before it's even been seen.
"I'm certainly committed to preserving the legacy of Whitney," Davis tells me. We are sitting in the living room of his Park Avenue duplex, his King Charles Spaniel, Charlie, sleeping nearby. When he is not here, he spends much of his time at the modern art-filled mansion in Pound Ridge he shares with his partner, the real estate agent and interior designer Greg Schriefer. After two marriages — the first one to Helen Cohen and the second to opera singer Janet Adelberg — in 2013, at the age of 80, Davis came out as bisexual on Katie Couric's show after living quietly with Schriefer for years. "You don't have to be one thing or another," he told Couric. "For me, it's the person."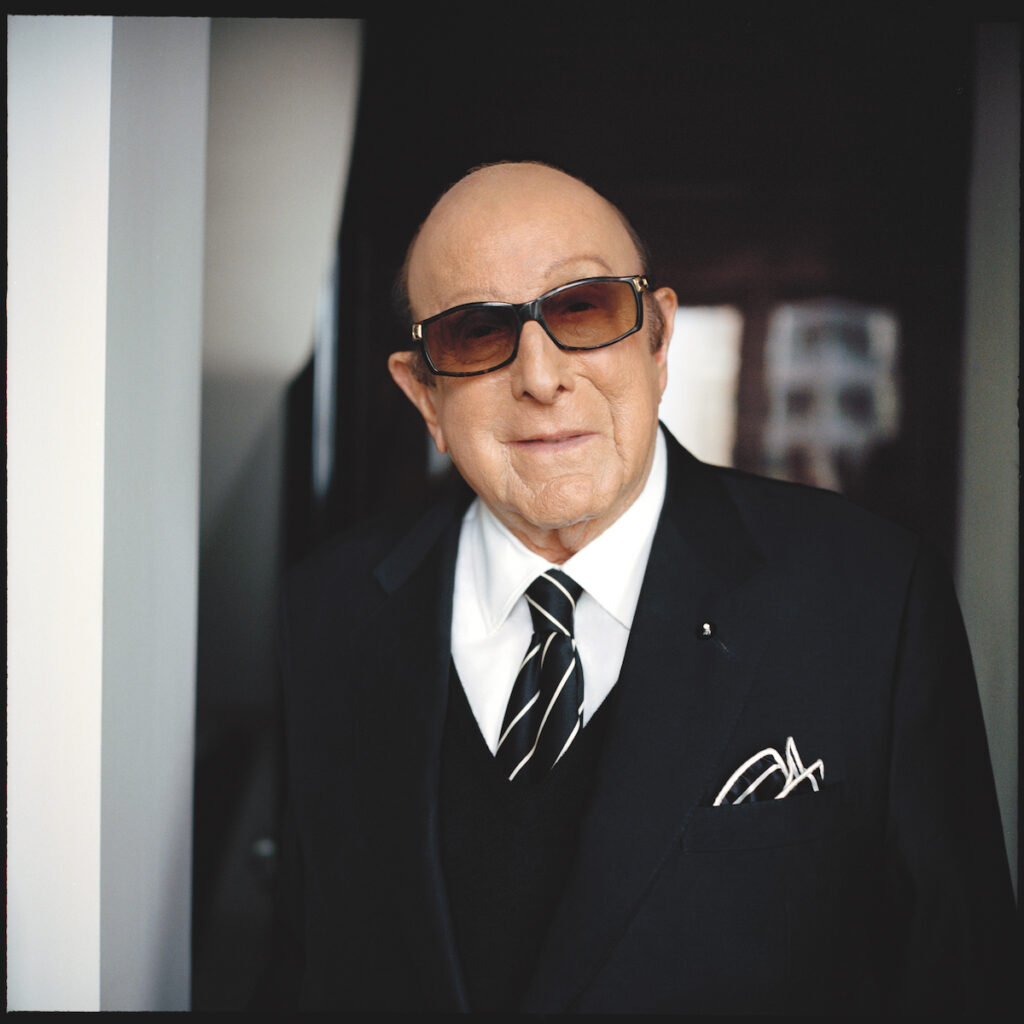 Known for his vast tie collection, today Davis sports a black-and-white striped cravat and matching pocket square with his signature tinted glasses. With its dark mahogany bookcases, alligator-embossed leather coffee table, and neutral-toned upholstered furniture, the room has the air of a billionaire's yacht, the only pops of color being the art on the white walls (a Basquiat, a Fernando Botero, and David Hockney's bright landscape painting, Hawthorne Blossom, Woldgate No. 4). Along a side hallway can be spied a gallery's-worth of black-and-white photographs of Davis with his friends, including Barry Manilow, Michael Keaton, and Houston herself.
Davis famously discovered Houston, who had sung in a gospel choir as a child, at a New York City nightclub in the early '80s. Davis immediately signed the 19-year-old to Arista Records, the label he had founded in 1974, and, under his paternal-like guidance, Houston soared to become one of the biggest-selling artists in music history, with sales topping 200 million records worldwide. "Whitney and I worked together so closely for her entire professional career," he says.
On the afternoon of February 11, 2012, the day she was scheduled to attend Davis's legendary annual pre-Grammy party at the Beverly Hilton hotel in Beverly Hills, a 48-year-old Houston was discovered dead in the bathtub of suite 434. The Los Angeles County coroner's office reported the cause of death as drowning with the "effects of atherosclerotic heart disease and cocaine use." Toxicology results revealed Xanax, cannabis, Benadryl, and Flexeril, as well as cocaine, in her system. That night's pre-Grammy event became a last-minute tribute to Houston. "I am personally devastated by the loss of someone who has meant so much to me for so many years," a visibly shaken Davis told his guests that evening from the stage. "Whitney was a beautiful person and a talent beyond compare."
As one of Houston's closest friends, Davis was vital in making I Wanna Dance with Somebody happen. The pair had a symbiotic relationship: such was Houston's star power, her impact on Davis's public persona was considerable. Davis's son Doug recalls driving home from a Yankees game with his father just after the release of The Bodyguard, starring Houston and Kevin Costner. "My dad liked to ride with the window down. We were coming through Harlem and we pulled up to a red light and there was a car next to us with the window open. Everybody in the car started saying 'Oh my god, it's Clive Davis.' They were all waving at him. That was the moment where I smiled and thought, my dad's not like other dads."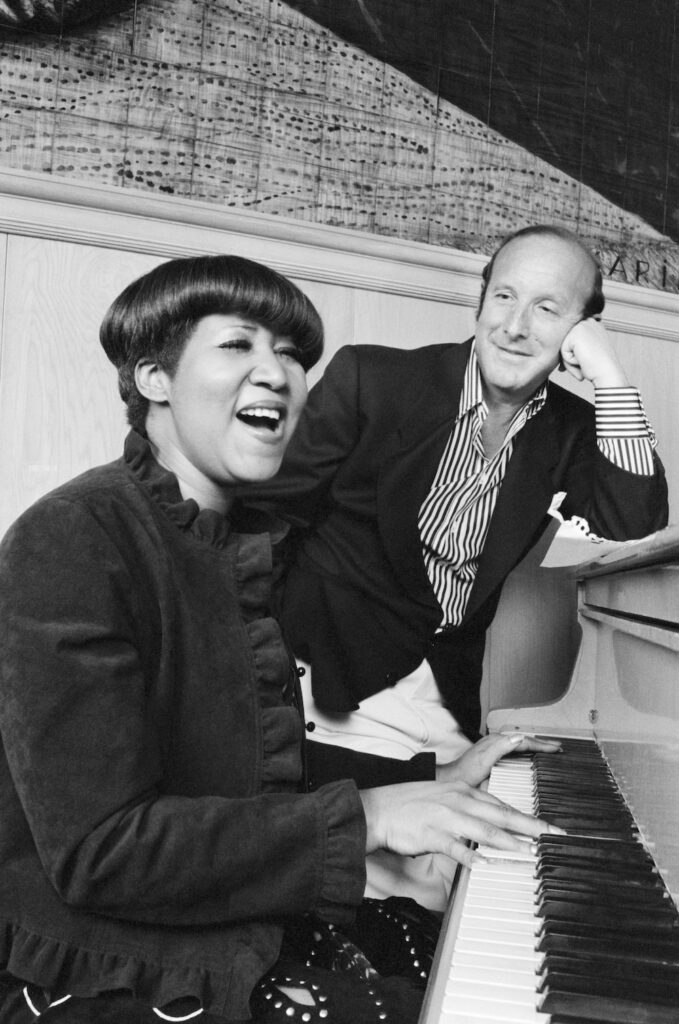 While most men of his age would be taking it easy, retirement is not on Davis's current schedule. "I definitely inherited his zest for life, but he does it to the extreme," says Doug. "I mean, he is out every night. He said to me that the worst part of the pandemic was not being able to go out every night. And, still to this day, he is out every night at the Polo Bar, at Sette Mezzo, at all those places." His father, says Doug, is in his element. "There is nothing he would rather be doing than working within music, working with creatives, moving projects forward. When you are having as much fun as he is being Clive Davis, why would you choose to do anything else?"
The Whitney biopic aside, the end of 2022 is going to be nonstop for Davis. He is preparing for his next Grammy party. "We are looking into making a documentary on the rich history of the party and the performances — it's really about the greatest party of all time." On November 12, he is to be inducted as a Portrait of a Nation honoree into the National Portrait Gallery in Washington, D.C., in recognition of his ability to "create transformative change" in his field (fellow honorees include Anthony S. Fauci and Serena and Venus Williams). Davis proudly shows me the invitation to the gala and mentions the dinner party which will be held the night before for the honorees at Jeff Bezos's house. Davis will be introduced by Alicia Keys, another mega talent he discovered, while his portrait was painted by David Hockney, a friend of many years. "I've been to his LA home several times and he comes to my Grammy party every year." For the portrait, however, Davis traveled to Hockney's house in Normandy, France, where he sat for three straight days, breaking only for lunch. "I did sit still but we also talked," he says fondly, adding with a laugh, "David has a perpetual cigarette." He pulls out his iPhone, which buzzes throughout our chat, to show me a photo of the completed canvas, in which he is depicted sporting a blue suit and an orange tie.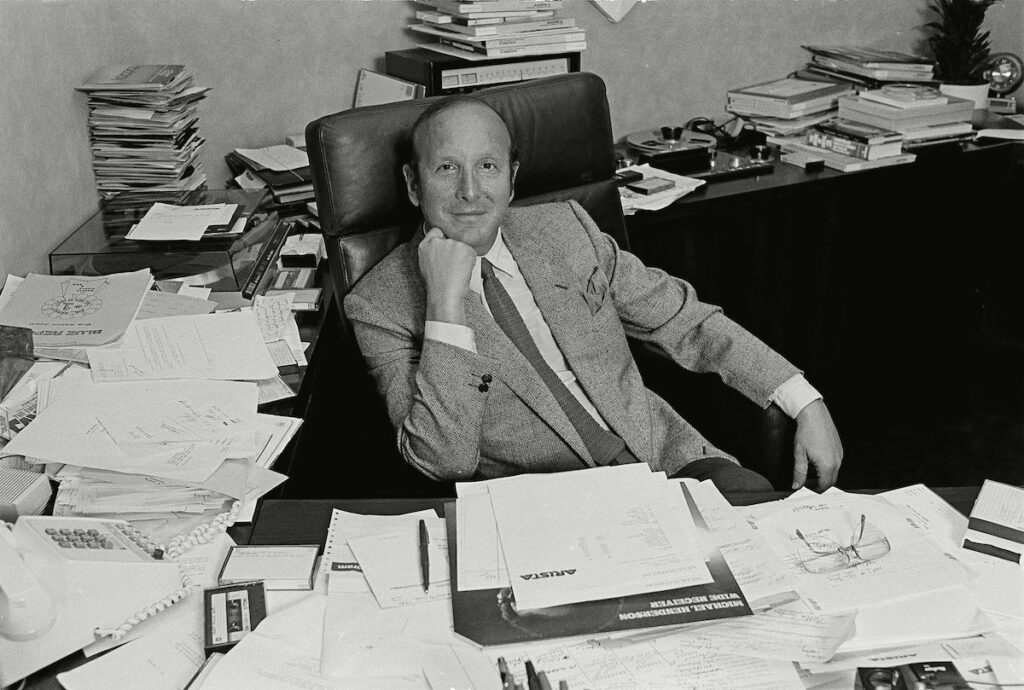 Despite the fact that Davis must be one of the most-awarded men in show business — among his accolades are five Grammys and an induction into the Rock & Roll Hall of Fame — I can't spot any trophies on display. Davis tells me his awards are housed at his alma mater NYU's Clive Davis Gallery in Brooklyn. He admits that some accolades resonate more than others. "Certain awards register very strongly," he explains. "Getting into the Rock & Roll Hall of Fame was an ultimate award. This [Portrait of a Nation] award ranks right up there. I'm very touched."
One of the most towering figures of the American music industry of the past seven decades, Davis's early years had almost nothing to do with music. As a child growing up in Crown Heights, Brooklyn, Davis was an avid reader, something he enjoyed more than listening to records. "My family didn't have the money to pay for the 45s my friends collected. I enjoyed Sinatra and some of the big hits of the day, but there was no indication that it would become a passion in my life." A musical master who doesn't play an instrument — the piano in his living room is for friends such as Keys to play when they come over — Davis is known in the industry as the man with the "golden ear." But as a kid, he was somewhat of a nerd. "I came home with A report cards all the time," he recalls. One day his mother pulled him aside and gave him, he recalls, "the best advice I've ever gotten. She said, 'I'd like to talk to you about diversifying your day. I want you to go out on the streets of Brooklyn and mix more with your friends.' It wasn't that I was in an ivory tower, but she knew that it's important to develop people skills. You don't want to be just an intellectual compared to a well-rounded person. Yes, education is fabulous. Reading is wonderful. But people skills have helped me more in my career than anything else."
Davis's parents both died when he was still a teenager. He moved in, for a time, with his older, married sister who lived in Bayside, Queens. "The death of my parents was the most important event in my life," he confesses, gazing out the window, the memory still seeming raw. "All of a sudden, I didn't have my rock. I was economically vulnerable. My work ethic, which was already there, was intensified. Being successful in my career became very important." He leaned into his studies, and won a scholarship to New York University, where he graduated in 1953 with a degree in political science and won another full scholarship to Harvard Law School. On graduating from Harvard in 1956, he became an in-house lawyer at Columbia Records then, suddenly, after some staff restructuring, was thrown into being the head of Columbia-CBS Group's recorded music operations. "Overnight I became the head of Columbia Records," he says, his voice still registering amazement. "That didn't mean I was musical. I was totally unprepared."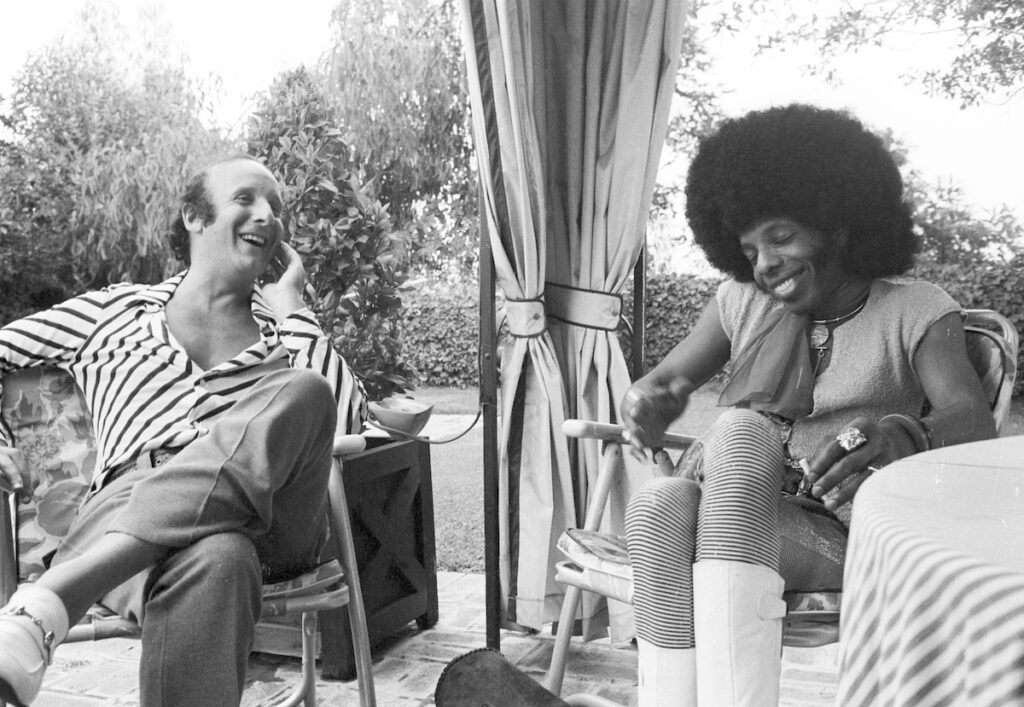 Everything about music changed for Davis when he flew to the Monterey Pop Festival in June of 1967 and witnessed Janis Joplin, the lead singer of Big Brother and the Holding Company, perform. "It was an epiphany," he declares about watching Joplin. "It changed the rest of my life. I signed Joplin. My instinct is so strong even though I've had no background. I had no idea there was a social, cultural, and indeed musical revolution going on." Davis just knew instinctively that Joplin was the real deal. "I thought, 'I'm going to be there first.'" After inking Joplin to Columbia, Davis spent the next six years signing other seminal acts like Santana, Chicago, Billy Joel, and Bruce Springsteen, to name a few. With Davis in charge, Columbia vaulted from being the American music industry's third most powerful label to being at the top of the game. "It changed the record industry at Columbia Records for sure." he says of hitting the number one spot. "And it certainly changed the rest of my life."
Always making headlines in the industry, Davis left Columbia in 1974 to found Arista Records, where he added Barry Manilow, Aretha Franklin, and Dionne Warwick to the roster. He later started LaFace Records, and then J Records, and ultimately became the Chief Creative Officer of Sony Music Entertainment, a title he still holds today. Along the way he launched the careers of TLC, Usher, Pink, and Toni Braxton. "Those were some magical moments," he says.
Clearly, Davis is more influential in popular culture than a teenage TikTok star could every dream of. "What makes Clive so relevant at 90 years old is that he's not 90 years old!," says Verdine White of Earth, Wind & Fire. "He has the ears of a 20-year-old… He gave us our big break."
Says Davis, with a smile, "I have to admit, although it sounds a cliché, that I do get a special feeling, like when I saw Whitney, or Chicago, or Earth, Wind & Fire. I don't study it. I don't analyze it. I just wait to get that feeling."