As auto-racing legend Mario Andretti once said, "If everything seems under control, you're just not going fast enough." For those with an appetite for speed and the determination to find the perfect marriage of man and machine, the offerings can seem virtually limitless, not to mention demanding a sizable share of your wallet.
Yet, contends Michael Caimano, a specialist in collector motorcars at Bonhams, the reward of finding the right ride far outweighs the expense.
"Take your favorite painting, think of the joy that it brings you as you sit and admire it. Now imagine transporting yourself inside that painting and actually experiencing it with all of your senses — sound, smell, touch… For me, there is nothing that evokes that kind of emotion like a beautiful car."
Caimano has presided over the sale of a number of classics commanding top dollar at auction in recent years, including a fire-engine red 1962 Ferrari 250 GTO with a winning past that notched a record $38.1 million on the block during Monterey Car Week in 2014. Caimano's personal dream machine: a Lamborghini Miura SV from 1971-72. "I find this to be the ultimate crossroad of style and engineering."
Whether you are in the market for a mint-condition Ferrari from the 60s; looking for a limited-edition Lotus; hoping to stage your own Bond-style chase scene in the latest Land Rover Defender; or simply wanting to relish the thrill of witnessing Lewis Hamilton and Team Mercedes attempt a repeat victory on the adrenaline-charged Formula 1 circuit, we've got you covered.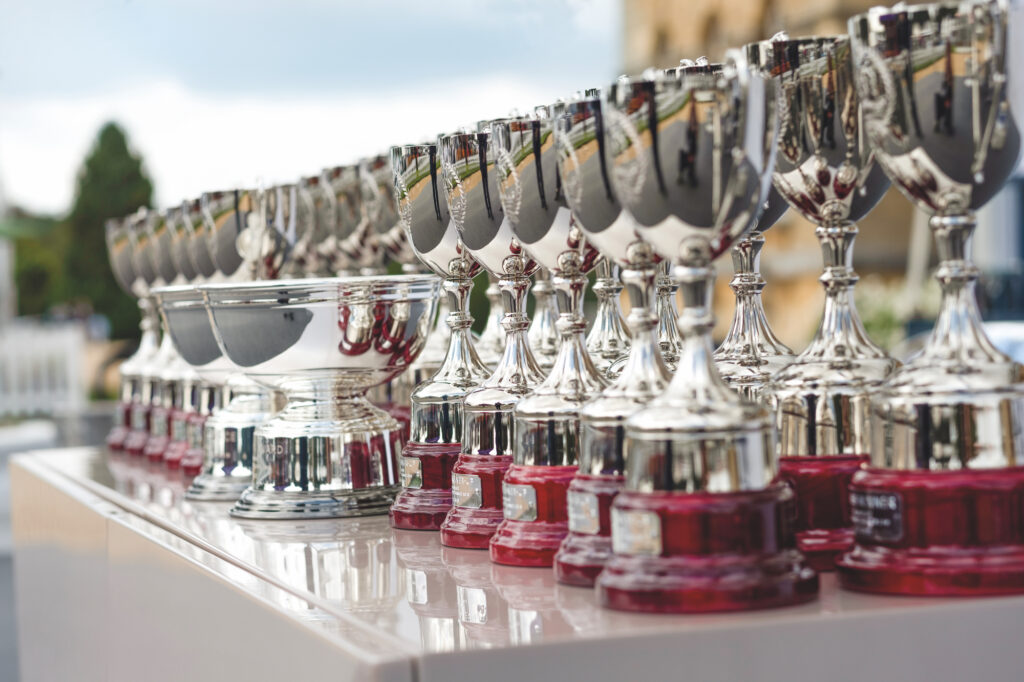 To help you navigate the road ahead, Avenue has put together a where-to-see-it and where-to-buy-it guide to this year's best automotive events: races, auctions, and a host of concours d'élégances on both sides of the Pond. These include the Concorso d'Eleganza Villa d'Este on the shores of Lake Como and America's oldest, the Concours d'Elegance in Pebble Beach.
(Ladies and) Gentlemen — Start your engines…
GRAND PRIX DE MONACO HISTORIQUE
April 23-25, 2021
Monte-Carlo, Monaco
acm.mc
Unlike its better-known sibling the annual Grand Prix de Monaco this motorsport spectacular, organized by the Automobile Club of Monaco takes place every two years. For this 12th edition, the event will feature seven races for cars representing seven eras in auto racing history, each contest named in honor of a noted driver of the day such as Jackie Stewart, whose namesake race is for Formula 1 cars made between 1966 and 1972.
AMELIA ISLAND CONCOURS D'ELEGANCE
May 20-21, 2021
Amelia Island, Florida
ameliaconcours.org
The 26-year-old Amelia Island Concours d'Elegance brings together more than 300 classic cars from vaunted collections around the globe. Staged at the Ritz-Carlton Amelia Island and the Golf Club of Amelia Island at Summer Beach, the event bestows some of the most coveted "Best in Show" awards in the classic car arena — 2019's winners being a 1938 Mercedes-Benz 540K Autobahn-Kurier and a 1957 Ferrari 335 S. RM Sotheby's will be holding one of its signature auctions during the four-day event.
GRAND PRIX DE MONACO
May 20-23, 2021
Monte Carlo, Monaco
monaco-grand-prix.com
Few events on the Formula 1 calendar top the glamour and challenge of the Grand Prix de Monaco, with its notorious hairpin turn and a circuit so narrow that there are few opportunities for drivers to overtake one another as they race through the streets of Monte Carlo. It is the first race of the "Triple Crown of Motorsport," followed in quick succession by the Indy 500 and 24 Hours of Le Mans.
INDIANAPOLIS 500
May 30, 2021
Indianapolis Motor Speedway, Indianapolis, IN
indianapolismotorspeedway.com
Hailed as the "Greatest Spectacle in Racing," the Indy 500 is the second Formula 1 race in the so-called Triple Crown of Motorsport and the only one in North America. With 33 drivers slated for its 104th running, the race has been the most eagerly anticipated event of an action-packed Memorial Day Weekend program at the speedway since it was first held in 1911. It was here that racing legends such as Mario Andretti, "Rocket Rick" Mears, and Al Unser drove to greatness — finding fame, fortune, and a place in automotive history.
24 HOURS OF LE MANS
June 12-13, 2021
Circuit de la Sarthe, Le Mans, France
lemans.org
This year marks the 88th running of this oldest of automotive endurance races, the third in the Triple Crown of Motorsport. Unlike the Indy 500 and the Grand Prix de Monaco, both of which are fixed distance races, the winner of this contest is the one who covers the greatest distance over a 24-hour period. And chances are that driver will be behind the wheel of a Porsche.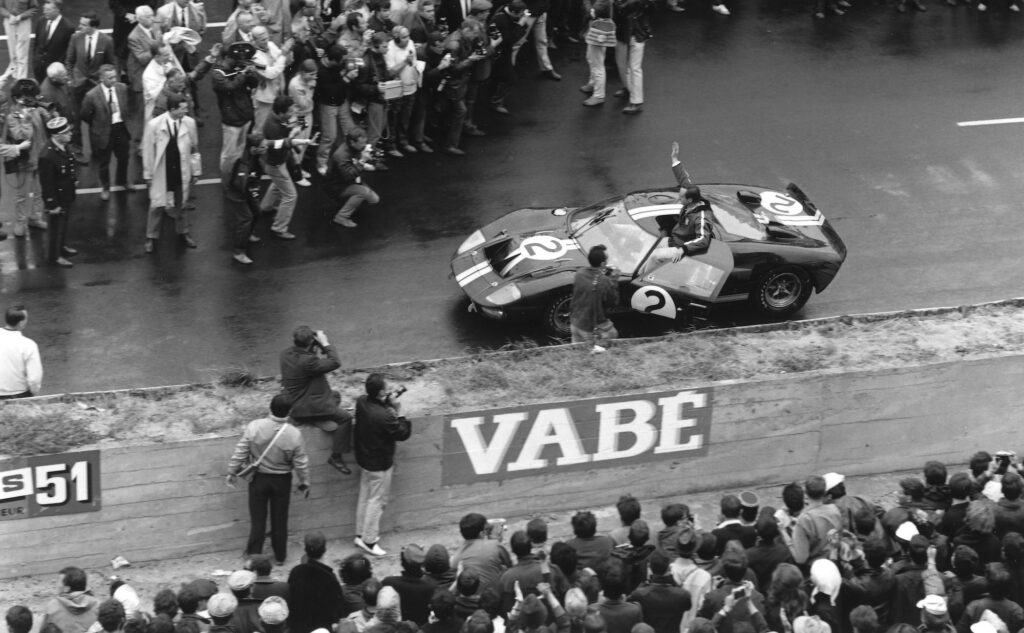 LE MANS CLASSIC
July 2-4, 2021
Circuit de la Sarthe, Le Mans, France
www.lemansclassic.com
For fans of 24 Hours of Le Mans, the Le Mans Classic, held every two years, offers a trip down memory lane, as it is only open to models that have competed in the endurance race from its inaugural run in 1923 through 1981.
RÉTROMOBILE
June 2-6, 2021
Parc des expositions de la Porte de Versailles, Paris, France
retromobile.com
Each February, more than 650 exhibitors from all over the world gather in the City of Light to present their prized rides. Along with opportunities to acquire your dream machine, the event offers workshops on maintaining historic vehicles. The three top auction houses specializing in classic cars will hold sales — RM Sotheby's, Bonhams, and Paris-based Artcurial.
GOODWOOD FESTIVAL OF SPEED
July 8-11, 2021
Goodwood Estate, West Sussex, UK
goodwood.com
Launched in 1993 by Charles Gordon-Lennox, the 11th Duke of Richmond and a self-confessed "petrol head," the Festival of Speed — the second of three annual automotive events held on his family's West Sussex estate — is all about the latest in engineering, with highly anticipated hypercar launches and big reveals in automotive innovation. Yet the event also pays tribute to legendary marques of the past — with no shortage of Aston Martins, Bentleys, and Porsches on hand.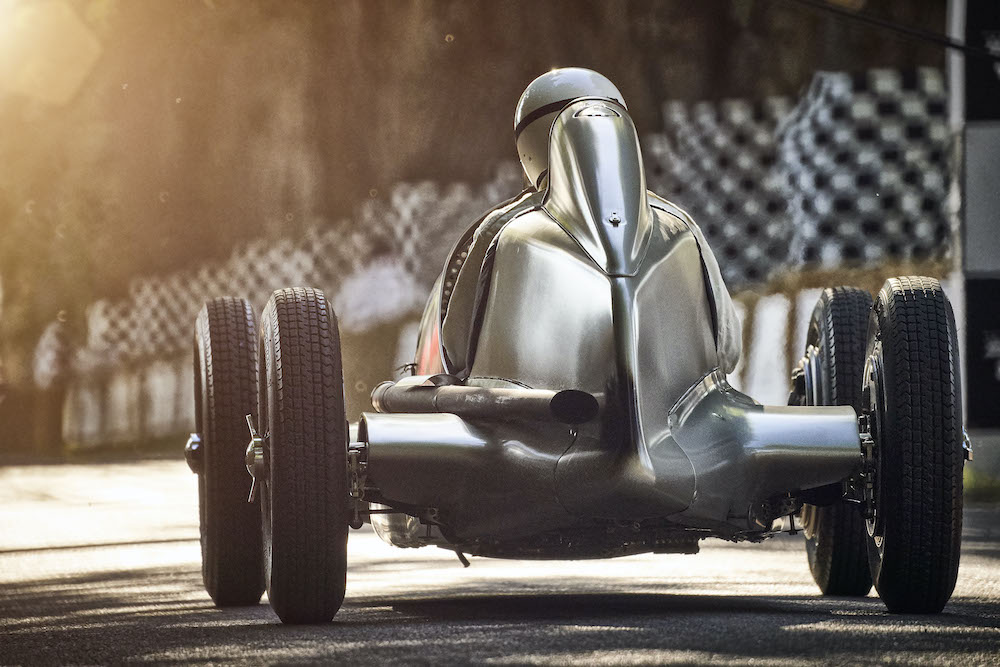 AUTO ROYALE
July 16-18, 2021
Althorp, Northamptonshire, UK
autoroyale.org
Held under the patronage of Charles, the 9th Earl Spencer and brother of the late Princess Diana, the inaugural edition of Auto Royal will bring together 150 of the finest classic cars in Europe designed and built between the 1920s and 1980s. Touted as a blend between a classic concours and the ultimate British garden party, the new entrant on the classic car circuit is held on the manicured lawns of the Althorp Estate, the seat of the Spencer family for more than five centuries. This year, the Auto Royale is introducing The Dorothy Levitt Award for achievements of women in classic motoring.
SILVERSTONE CLASSIC
July 30-August 1, 2021
Silverstone Circuit, Northamptonshire, UK
silverstoneclassic.com
Billed as the world's largest festival dedicated to classic motor racing, the Silverstone Classic, now in its 30th year, celebrates automotive competition in all its forms, with Formula 1, sports cars, GTs, and touring cars filling its grids and running in more than 20 races. Aside from its sheer size, another hallmark of the event is that ticket holders have "paddock access," so they are able to get up close and personal with the cars and drivers, as well as the mechanics who keep them on track.
MONTEREY CAR WEEK
August 6-15 2021
Monterey/Pebble Beach/Carmel, CA
whatsupmonterey.com
The undisputed nexus of the American collector-car universe, Monterey Car Week offers an action-packed calendar of shows, rallies, concours, and car auctions that culminate in the Pebble Beach Concours d'Elegance on Sunday. It is also during this week that the most coveted classic cars in the world come on the auction block — offered by Bonhams, RM Sotheby's, Gooding & Company, and Russo and Steele.
BONNEVILLE SPEED WEEK
August 7-13, 2021
Bonneville Salt Flats, Tooele County, UT
scta-bni.org/bonneville
For more than a century, the Bonneville Salt Flats (aka the "Bonneville Speedway") in northwest Utah have served as a backdrop for those on a quest to "shoot the salt" — their vast 40-square-mile smooth surface being a proving ground for the fastest land vehicles in the world. Because of the wide variety of land speed record (LSR) classes at Bonneville, it is possible for even those new to racing to set a record of their own. Although the races themselves take place a quarter mile from the viewing stands, spectators are allowed to walk around the pits, view the vehicles up close, and strike up a conversation with the drivers and pit crews.
THE NEW YORK INTERNATIONAL AUTO SHOW
August 20-29, 2021
New York, NY
autoshowny.com
North America's oldest automotive exhibition — where the Duesenberg Model J (dubbed by some as the greatest car of the 1920s) and the Mercedes-Benz archetypal 300 SL Gullwing debuted — will take over the Jacob Javits Convention Center in Manhattan once again.
SALON PRIVÉ
September 1-5, 2021
Blenheim Palace, Oxfordshire, UK
salonpriveconcours.com
Since its inaugural edition in 2006, Salon Privé has made its mark as one of the most important classic car shows in the UK — its focus decidedly on the prestige sector. The event offers a heady mix of rare and exquisite cars, connoisseurship, fine champagne, and the hard-to-beat surroundings of Blenheim Palace in Oxfordshire. It also provides a chance to test drive some of the most expensive cars on the market.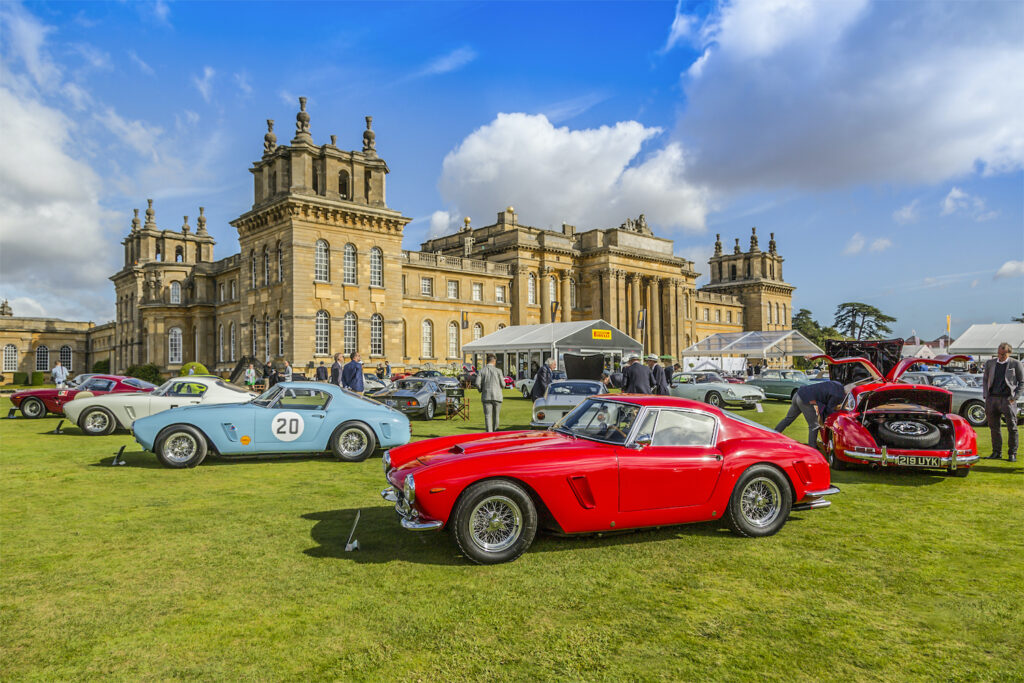 GOODWOOD REVIVAL
September 17-19, 2021
Goodwood Estate, West Sussex, UK
goodwood.com
The Goodwood Revival is unmatched in terms of ambiance, with attendees as sartorially fine-tuned as the classic cars on view. In addition to watching the races, you can enjoy a some retail therapy at a suite of pop-up shops and plenty of places to sip craft cocktails and champagne.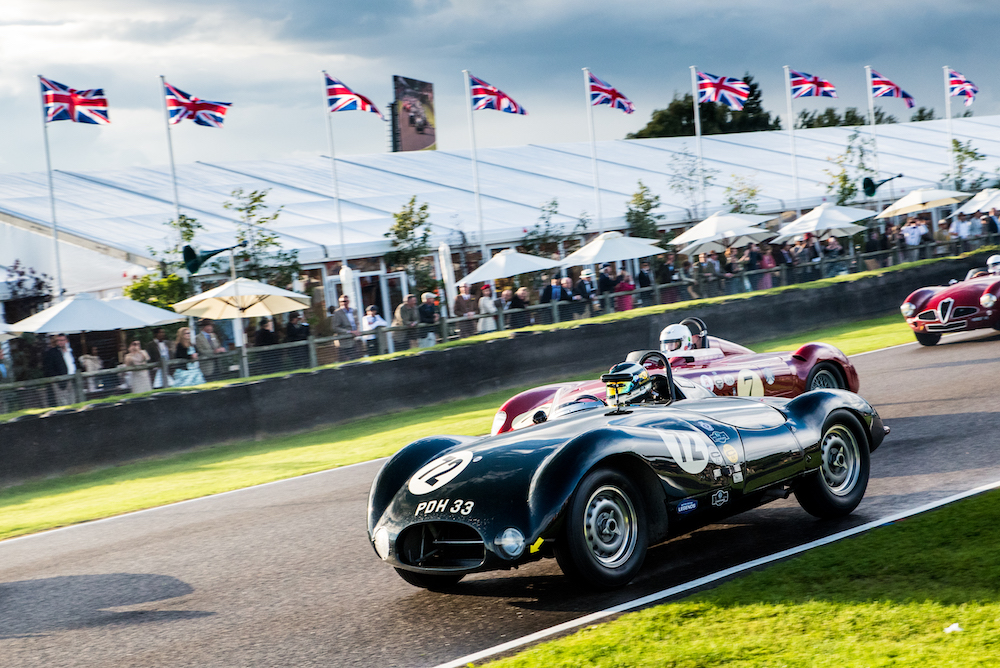 CONCORSO D'ELEGANZA VILLA D'ESTE
October 1-3, 2021
Grand Hotel Villa d'Este, Cernobbio, Italy
concorsodeleganzavilladeste.com
There are few venues offering as stunning a backdrop for top-of-the-line race cars than the Grand Hotel Villa d'Este on the shores of Lake Como. The event features some 50 classics built between the 1920s and 1980s, each judged on its merits — excellence of its design, originality, and condition — by legendary car designer Lorenzo Ramaciotti and his panel of experts.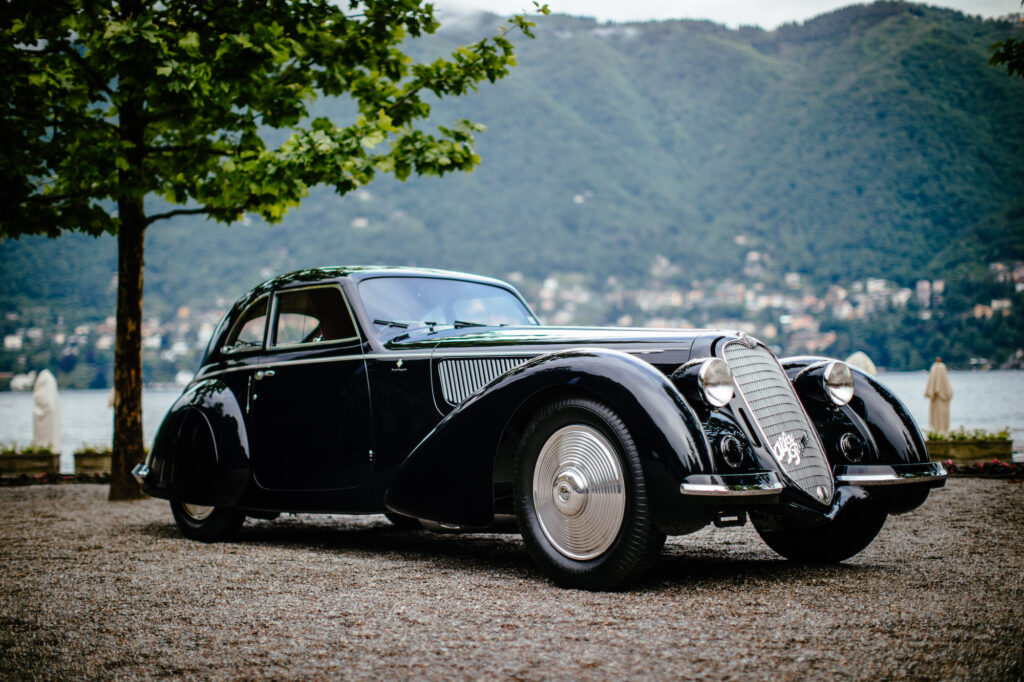 ZOUTE GRAND PRIX
October 7-10, 2021
Knokke-Heist, Belgium
zoutegrandprix.be
The seaside Belgian town of Knokke-Heist delivers style and sportsmanship during a charming four-day event, with a rally, a GT tour, and a showing of more than 70 classic cars. Here gems from the prewar period preen alongside the latest models from prestigious marques. For this 12th edition, Bonhams will hold an auction on October 10.
GOODWOOD MEMBERS' MEETING
October 16-17, 2021
Goodwood Estate, West Sussex, UK
goodwood.com
The first out of the gate in the annual trifecta of top-drawer automotive events takes place at the 12,000-acre Goodwood Estate, seat of the Dukes of Richmond since 1697. The Members' Meeting is all about historic racing — particularly cars designed during the dawn of the sport.
DAYTONA 500
February 20, 2022
Daytona International Speedway, Daytona Beach, FL
daytonainternationalspeedway.com
With a purse size exceeding $1.5 million, the Daytona 500, aka the "Super Bowl of Stock Car Racing," is hands down the most important race on the NASCAR calendar. Since its first run in 1959, the 500-mile-race has been a place where history is made — the proving ground for such racing legends as Richard Petty, Jeff Gordon, and most recently Denny Hamlin.