There's an old joke about the Park Avenue matron who thanked her decorator for his minimalist makeover of her home. "No problem," he replied, "it was the least I could do."
For those who require a little more of their décor than a futon and an exposed Edison bulb, however, there is some good news. "Around 2008 we started to see this shift toward mid-century design, and contemporary kept poking its head in there," says David Reitner, president of M. Alexander, a heritage lighting brand that has been celebrated for its antique furniture and lighting, as well as reproductions, for more than 60 years.
"Now we're starting to see a return to a lot of classical. Not just lighting but design… minimalism seems to be not as prevalent as it was. I'm starting to see rooms that are now layered with decorative objects, but also peppered with contemporary or modern pieces. The mix is really lovely."
Marvin Alexander — Reitner's great-uncle — founded his namesake brand in 1958, after working for the well-regarded lighting company, Nesle Inc., for nearly a decade. Initially, he supplemented his income by doing in-home chandelier cleanings, but as word spread M. Alexander became sought-after by discerning clients looking for antique lighting and restoration. Alexander even helped Jackie Kennedy when the then first lady was restoring antiques in the executive mansion.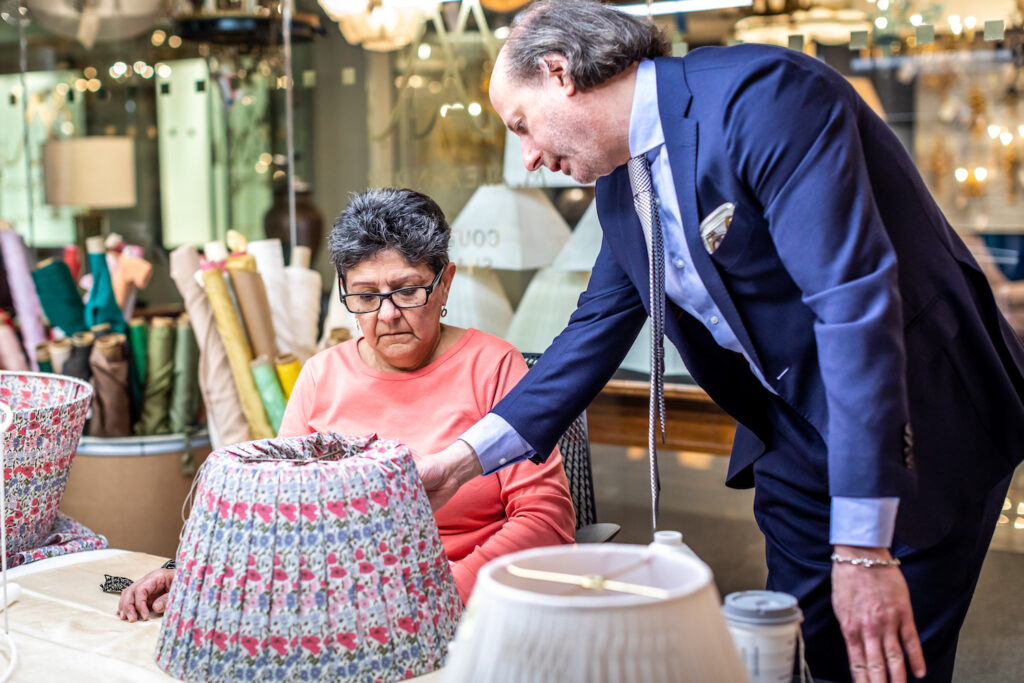 "Marvin said she was so enthusiastic about the work being done in the White House and was so grateful for the knowledge she gained during the restoration," Reitner says. "He also did work for her apartment in New York City."
M. Alexander's early inventory consisted of European antiques, both oil-based fixtures that could be converted to electric as well as porcelain and decorative objects that could be turned into lamps. In his early twenties, Reitner was enchanted by his great-uncle's vast knowledge of the trade. He recalls stopping to admire a chandelier hanging in a showroom window one night while the two of them were walking.
"In three minutes, he gave me a whole rundown of what the chandelier was. There was no tag in the window with a description, nothing. I said, 'How do you know that?' He goes, 'That's my job.'"
"I was just so bowled over by that," Reitner continues. "I wanted to learn more. And visiting his showroom… you could become dizzy trying to hone in on one thing, because your eye just kept taking you to another location. One thing was just more spectacular than the next."
He soon joined as an apprentice. By the '80s, seeing a growing trend in antique lighting, Alexander introduced the L'Etoile collection, a line of high-quality reproductions — something Reitner helped expand.
"It wasn't just antique lighting. You had designers doing classical [interpretations] for people, which stayed on well into the '90s and even early 2000s," he says. "There was something very elegant about it. And people were still living in a more formal setting than a lot of people live today."
The problem was scale. "In the '80s, homes were starting to become larger. Really, significantly larger. All of a sudden people didn't need a pair of sconces for a room, people needed eight sconces for a room," he says. "In the antique world that's really hard to come by."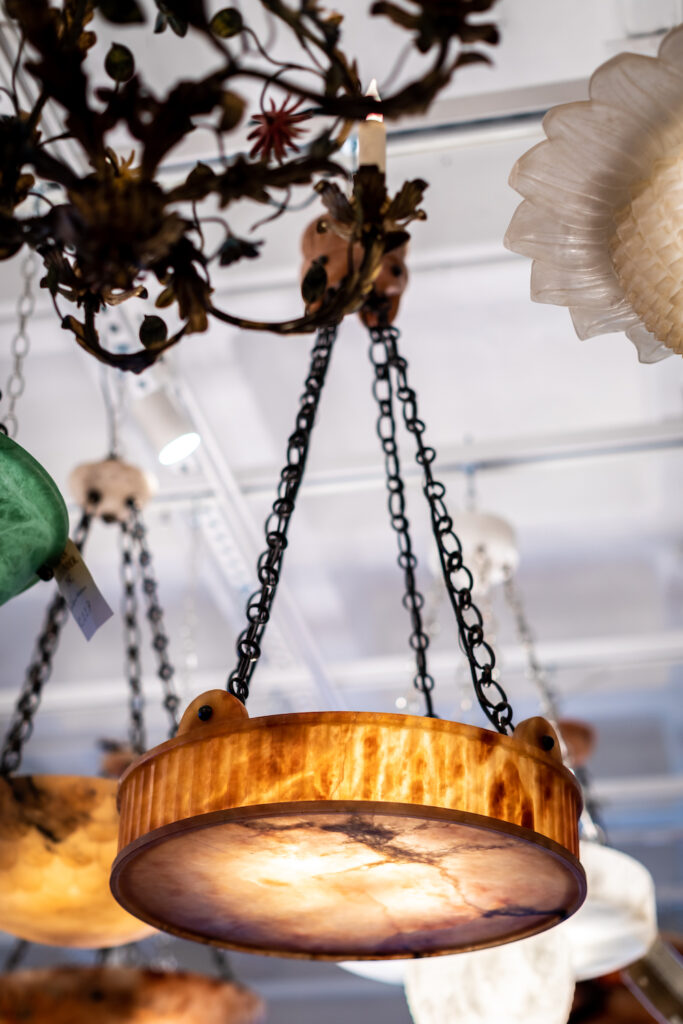 As business grew, the brand expanded into a second floor of its East 62nd Street building, allowing it to also offer custom finishes — an innovation that set the company apart from its competition.
"Other people really didn't want to bother with them. They would say, 'You can select from these four options,' whereas we would say, 'Give us a color that you're looking to match. If it's not dead on, it's going to be really close.'"
Since then, M. Alexander has moved once more. It now has a showroom in the D&D Building on Third Avenue, alongside the showrooms of many of the most prominent interior design companies in New York.
As for what designers and his customers are looking for, it seems the answer is a bit of everything.
"Back in the '90s, and even in the early 2000s, I used to see the trends, and it was much easier to predict. Because when a style was becoming popular, something of course fell off," he says. "What's happened after 2008 is things haven't fallen off. They've slowed down. So, you now have several different styles all going on at the same time. I don't think there is a particular style in the future that is going to be hot and then not."
But please — no more bare bulbs.