There are still a few weeks left this year to up your reading list. Dive in to these page turners yourself, or mull these titles over to find the perfect book for even your hardest-to-shop-for loved ones.
A DANGEROUS BUSINESS
by Jane Smiley (Knopf)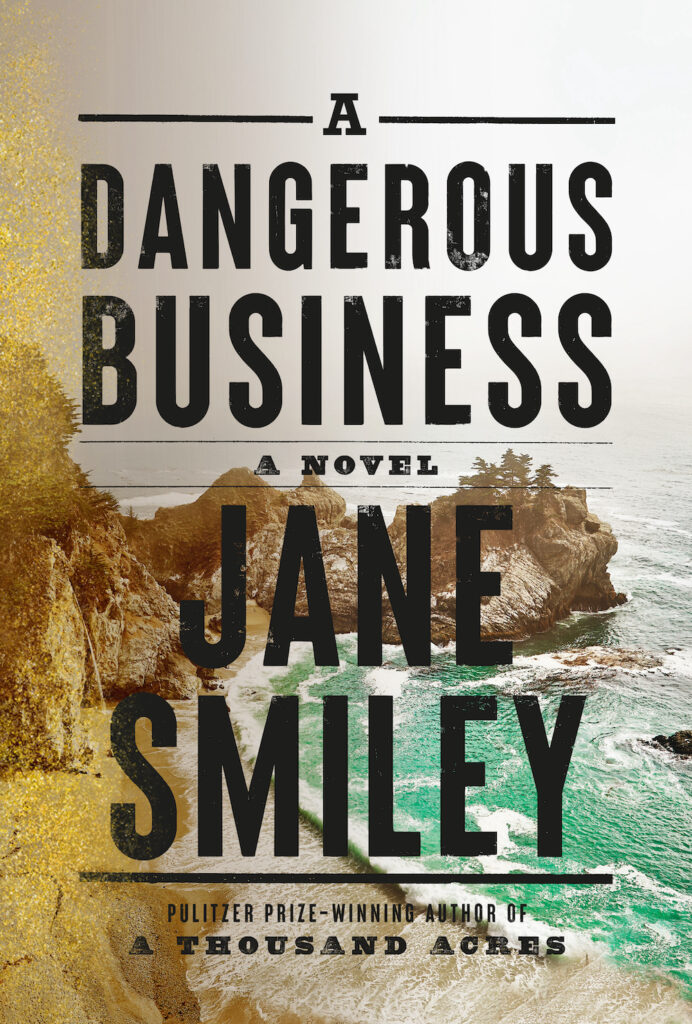 Pulitzer Prize winner Jane Smiley teams up with Edgar Allan Poe for an enthralling stab at a Gold Rush mystery. When a string of women start turning up dead in pre-Civil War Monterey, two newly minted sleuths — both prostitutes, and each a finely drawn character — turn to Poe's "train of logic" from his "Murders in the Rue Morgue" for help. There's a bit of Deadwood to this thrillingly told tale, too, but in the end it's pure Smiley, and a top-drawer performance.
THE MIDCOAST
by Adam White (Hogarth)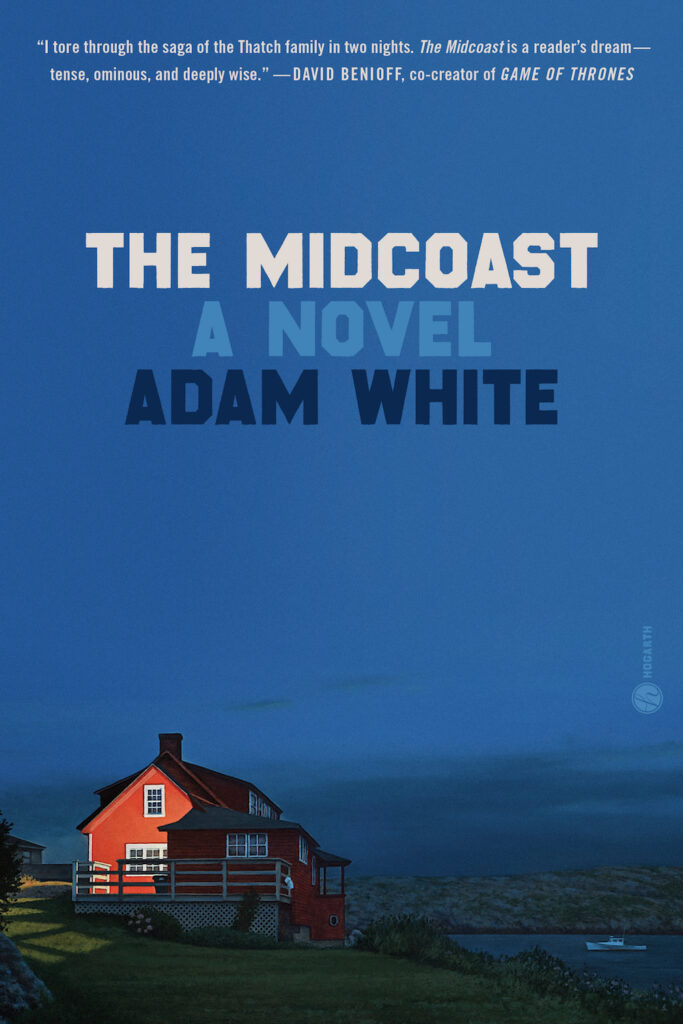 The coast of Maine, a shocking murder, and a winsome debut — in his first novel, the screenwriter and Damariscotta native Adam White sets up an edge-of-your-seat mystery awash in the tricky murk of class, privilege, and merciless corruption. His rugged evocation of wave-tossed seasons and a secret-hoarding community perched nervously on the continent's edge heralds a bracing new talent, and will have you dreaming of lobster boats with surprises in their nets.
THE ENGLISH UNDERSTAND WOOL
by Helen DeWitt (New Directions)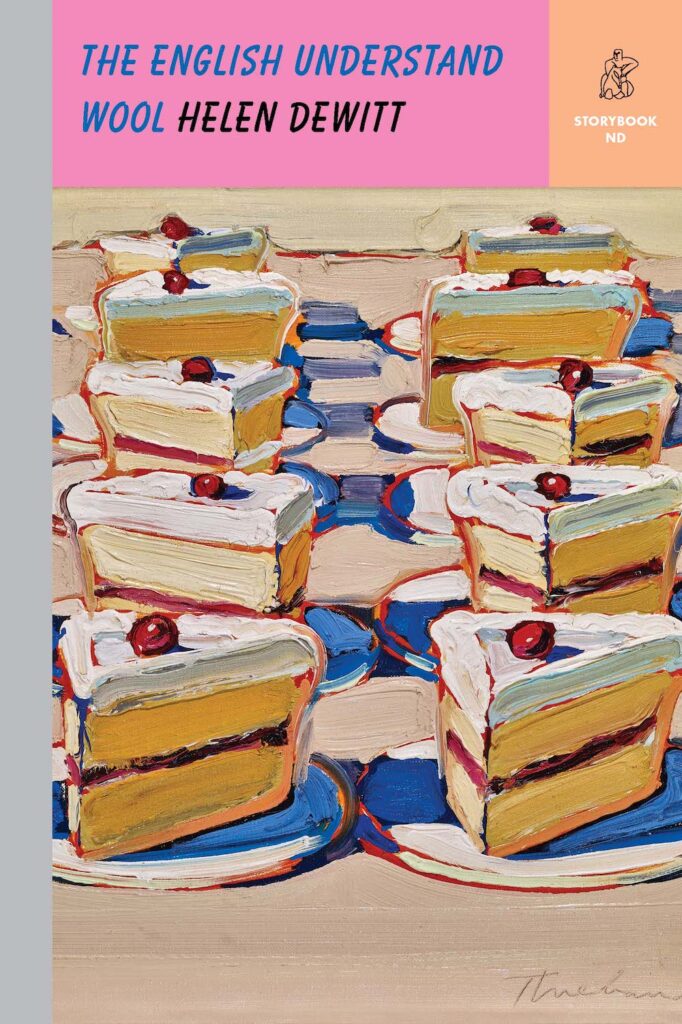 To read Helen DeWitt is to encounter one of England's most dazzling fiction writers. In The English Understand Wool, she takes the temperature of publishing itself. Glamour and scandal have landed Marguerite, a half-French 17-year-old born in Morocco, with a seven-figure book contract to write a memoir about her late mother, who schooled her in the finest points of luxury living before disappearing in a blaze of gossip. Marguerite's editor wants her to go for the sensational, and lay bare to a curious world a rumored trauma she suffered at her mother's tutoring hands. Her resistance is a psychological tour de force.
DIAGHILEV'S EMPIRE: HOW THE BALLETS RUSSES ENTHRALLED THE WORLD
by Rupert Christiansen (Farrar, Straus and Giroux)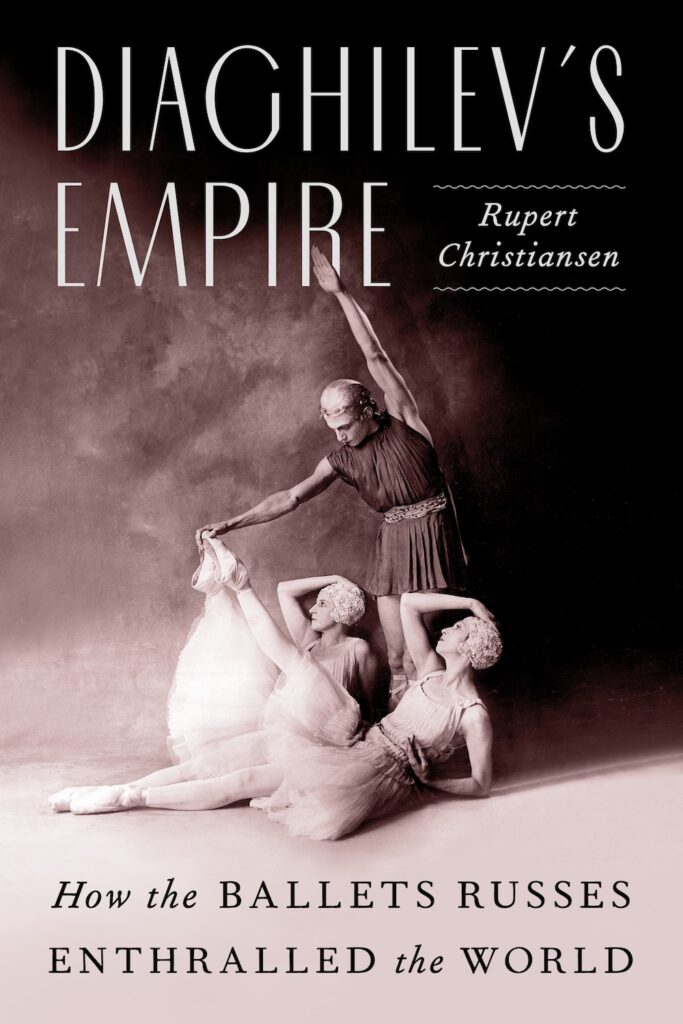 Rupert Christiansen, the eminent arts correspondent and dance critic for The Spectator, marks the 150th anniversary of Serge Diaghilev's birth with this stunning history of his Ballets Russes and the trail it blazed through the early 20th century. With appearances by Matisse, Stravinsky, Picasso, Anna Pavlova, and the fiery Vaslav Nijinsky, the book showcases Diaghilev the impresario and choreographer with an imperious, outsize personality, as he revolutionized the world of dance, changing the role of art, artists, and artmaking, for better and worse, through a pivotal era.
WOMEN HOLDING THINGS
by Maira Kalman (Harper Design)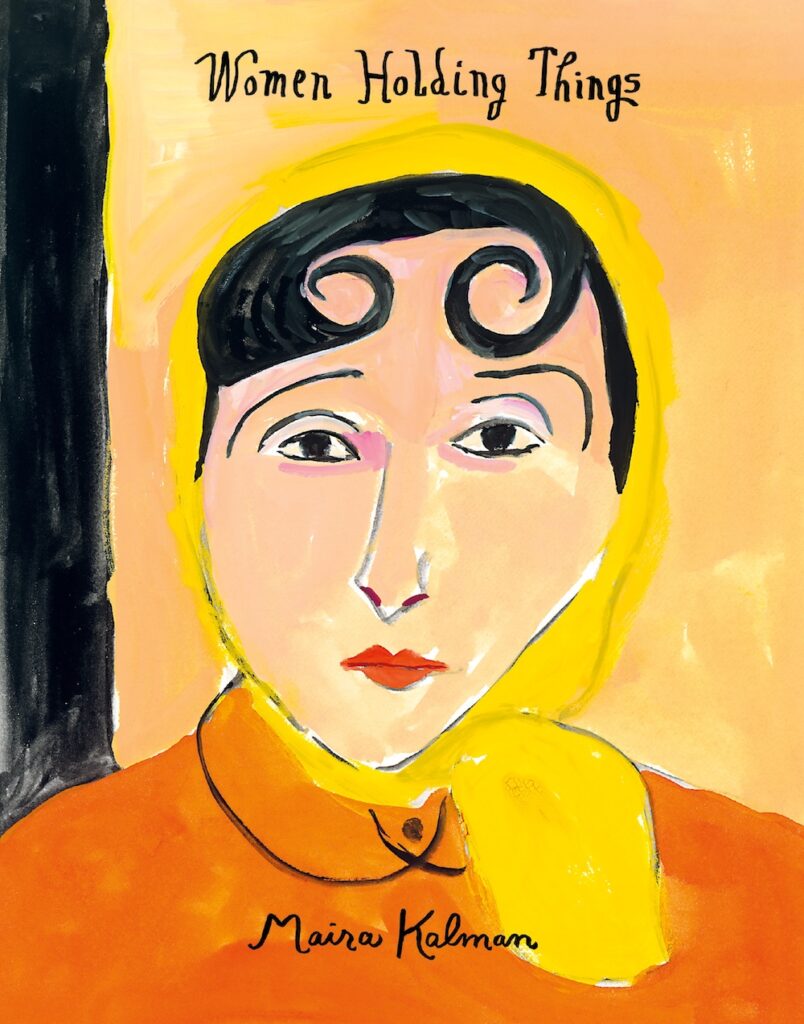 In the spring of 2021, when the artist and illustrator Maira Kalman issued the limited-edition booklet Women Holding Things to help support such hunger-combating organizations as No Kid Hungry, it quickly sold out. An absolute charmer (33 paintings, and a red balloon reading "Hold On"), it's now available in a hardcover version. The bestselling author of The Principles of Uncertainty, has added 67 new paintings, with Gertrude Stein, Edith Sitwell, Sally Hemings, and other real-life people all making an appearance holding things, but also holding on, holding up, and holding forth.
THE UNFOLDING
by A.M. Homes (Viking)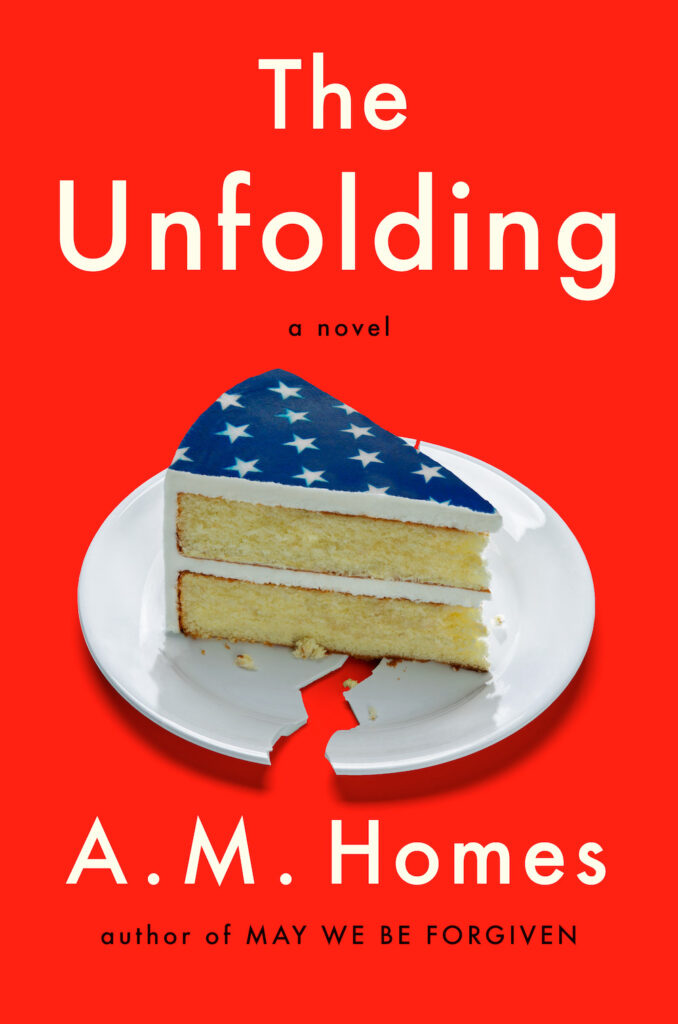 A.M. Homes's first novel in a decade is a portrait in politics that returns us to a slice of American life among a group of powerful, distraught Republicans in the unspooling weeks between Barack Obama's presidential election night in 2008 and his inauguration. Homes's darkly appraising eye zeroes in not just on professional meltdowns, but personal freak-outs within a disbelieving cadre led by a certain pointedly named Hitchens. Known mostly as "the Big Guy," he mulls an assortment of dirty tricks while confronting a formerly doting daughter suddenly denouncing her family's vision of the American dream. Under such circumstances, January 6, 2021, seems just a jaundiced heartbeat away.
THE PAPER DOLLS OF ZELDA FITZGERALD
by Eleanor Lanahan (Scribner)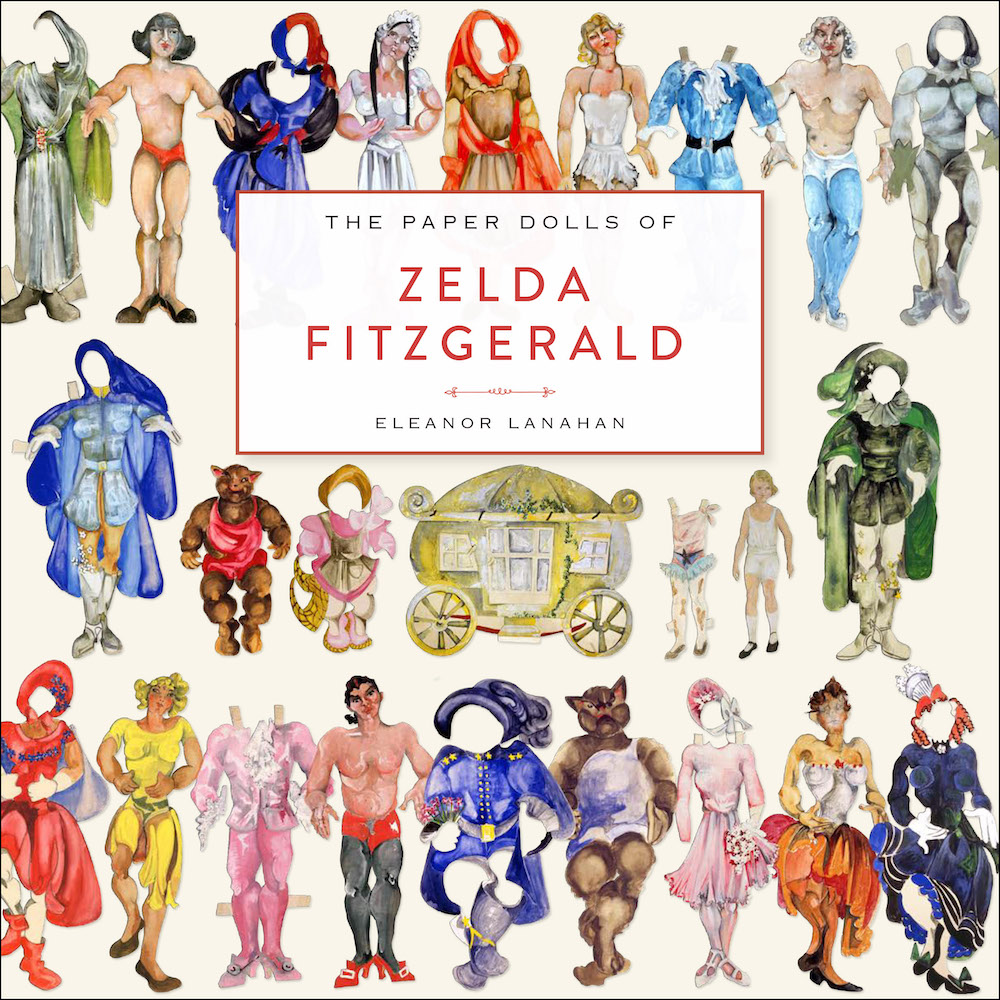 Eleanor Lanahan first connected to her grandmother, Zelda Fitzgerald, when, age 10, "I discovered she had painted these vibrant paper dolls… These secret treasures were like Christmas cookies… slightly tangled, and tantalizing." Never without her paints and paper, Zelda originally produced them for her daughter, Scottie, adding to them over her years traversing the Jazz Age's transatlantic map. Fashionable figures of the French Court and childhood fairytales; prelates and queens; King Arthur and his circle; and all three musketeers became portable amusements often able to keep the clouds of sadness and madness at bay. Cinderella's pumpkin coach closes the book, with midnight still several dances away.
COCKTAILS WITH A CURATOR
by Xavier F. Salomon, with Aimee Ng and Giulio Dalvit, foreword by Simon Schama, illustrated by Luis Serrano (Rizzoli)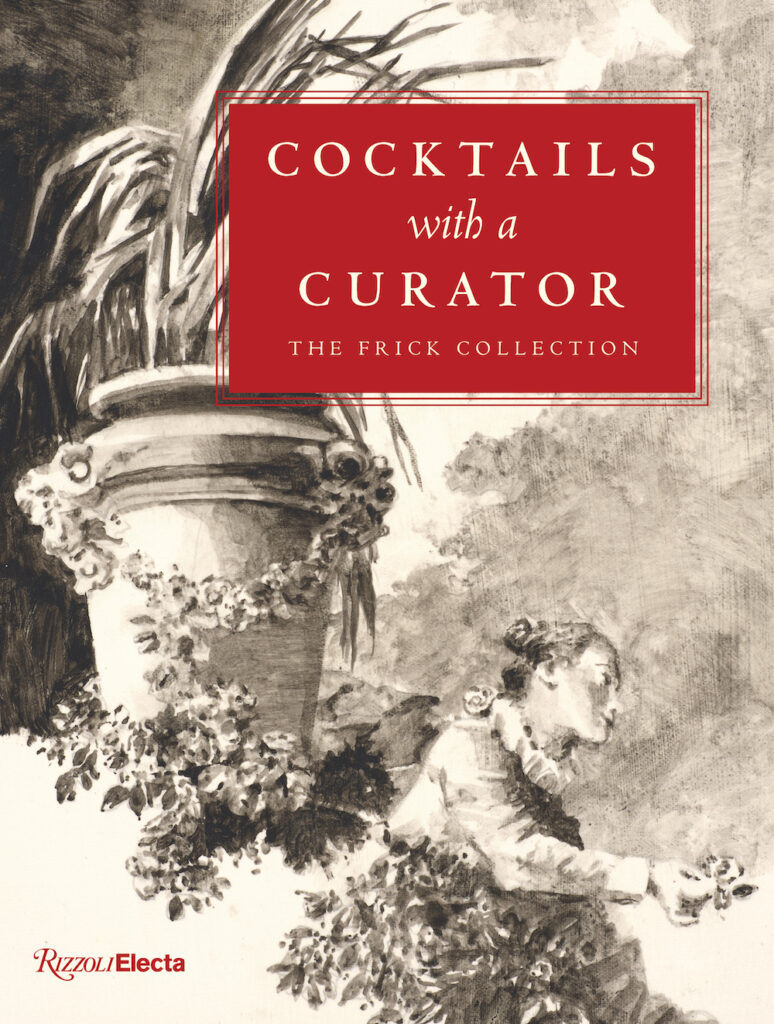 Raise a glass, and rejoice! The Frick Collection's elegant, effervescent "Cocktails with a Curator" video series, begun during lockdown, is now a book, with essays for each masterpiece — paintings, sculpture, furniture and porcelain — by the series' erudite and fabulous hosts, Xavier F. Salomon and Aimee Ng. Pour yourself a Jaded Countess to toast Ingres's Comtesse d'Haussonville, a Pimm's Cup for Gainsborough's Mrs. Grace Dalrymple Elliott, or a Bloody Mary for Holbein's likeness of Sir Thomas More, and enjoy.
SHY: THE ALARMINGLY OUTSPOKEN MEMOIRS OF MARY RODGERS
by Mary Rodgers and Jesse Green (Farrar, Straus and Giroux)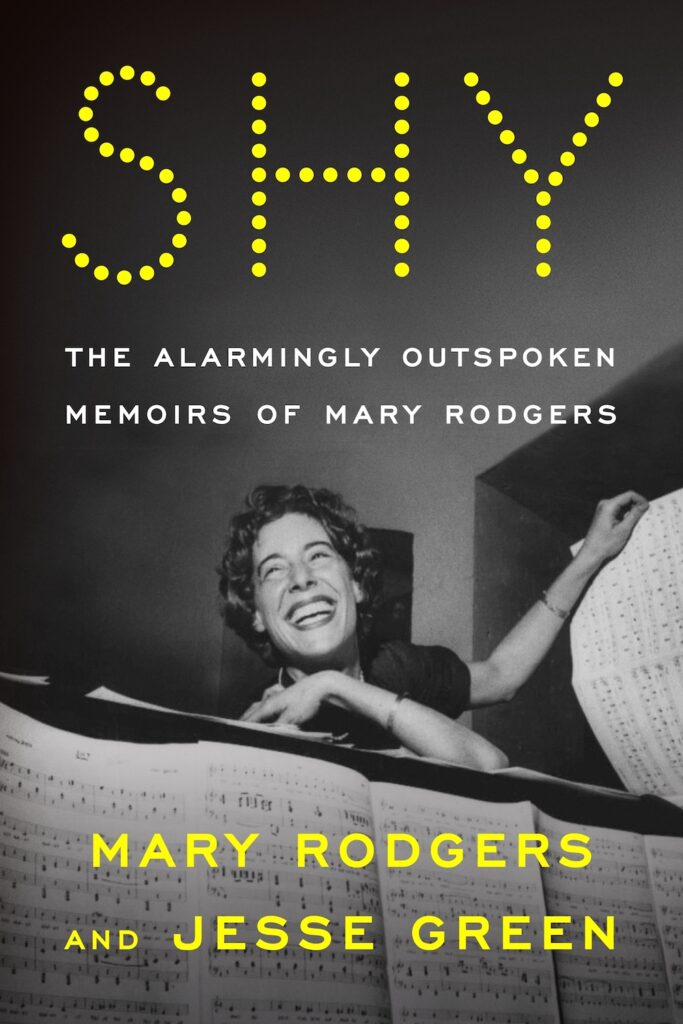 Thanks to this candid, dishy, acerbic memoir, Mary Rodgers no longer need worry about her "bologna sandwich" status as the daughter of Broadway's legendary composer Richard Rodgers and mother of Tony Award-winning composer Adam Guettel. As Rodgers and her coauthor, New York Times theater critic Jesse Green, make clear, coming into her own wasn't easy (there was also a controlling mother). But she listened, she observed, and she wrote — the music to Once Upon a Mattress and the 1972 young adult classic Freaky Friday — later chairing the board of Juilliard and continuing to carry a torch for her dear friend Stephen Sondheim. There isn't a dull line in the book.
WE DESERVE MONUMENTS
by Jas Hammonds (Roaring Brook Press)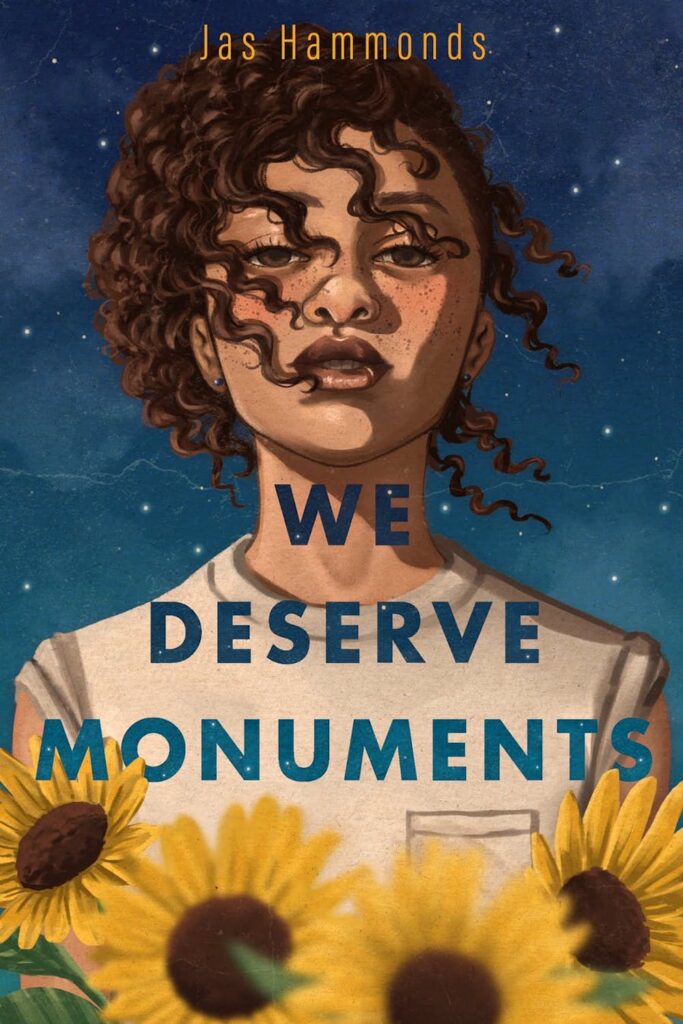 Jas Hammonds describes herself as "raised in many cities and in-between the pages of many books." Grown up into a writer, she has ventured into YA fiction with a debut that sees a fuming 17-year-old Avery Anderson forced out of her senior year in Washington, D.C., and plopped down in a small Southern town to tend to her dying grandmother. Whether she can help reconcile her mother and Mama Letty in the process depends on unburying the past. Her friendship with a pretty next-door neighbor intensifies, and the shadow of an unsolved murder perilously close to home. Hammonds probes vicious racism and the smiles that try to hide it, imprinting every page with suspense.
THE DELMONICO WAY: SUBLIME ENTERTAINING AND LEGENDARY RECIPES FROM THE RESTAURANT THAT MADE NEW YORK
by Max Tucci (Rizzoli)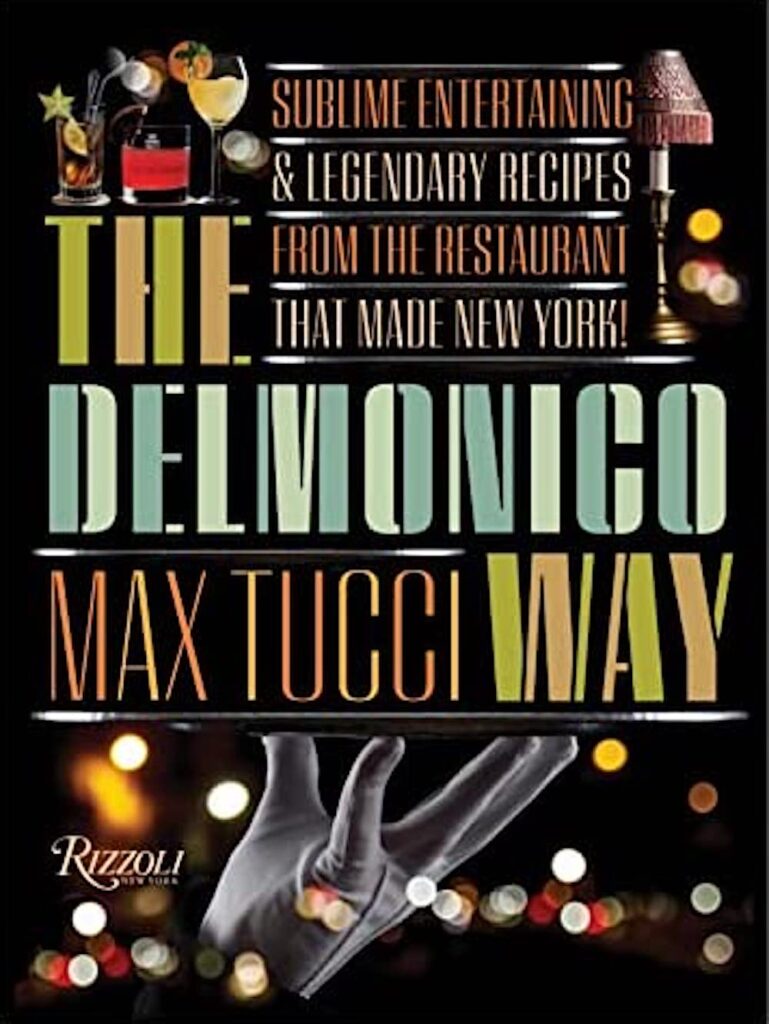 Craving some flaming Baked Alaska cupcakes? Some vodka truffles? Pasta primavera á la Sirio Maccioni? Count Camillo's Negroni: irresistible. From the Gilded Age forward, Delmonico's restaurant was famous New Yorkers' watering hole of choice, and the go-to for what was considered cosmopolitan cuisine. Oscar Tucci assumed ownership in 1926, and the place where the power lunch was invented stayed in business for Elizabeth Taylor, Marilyn Monroe, Kennedys, Windsors, and multiple mayors until the 1980s. Oscar "Max" Tucci is Oscar's grandson, and has entrusted to Roberto de Vicq de Cumptich vintage photographs, autographed napkin sketches, menus, Delmonico "money," party invitations, and sultry print ads as illustrations — the come-on for the restaurant's Hunt Room bar winking that "you can always take a later train."
LUNCH FROM HOME
by Joshua David Stein, illustrated by Jing Li (Rise x Penguin Workshop)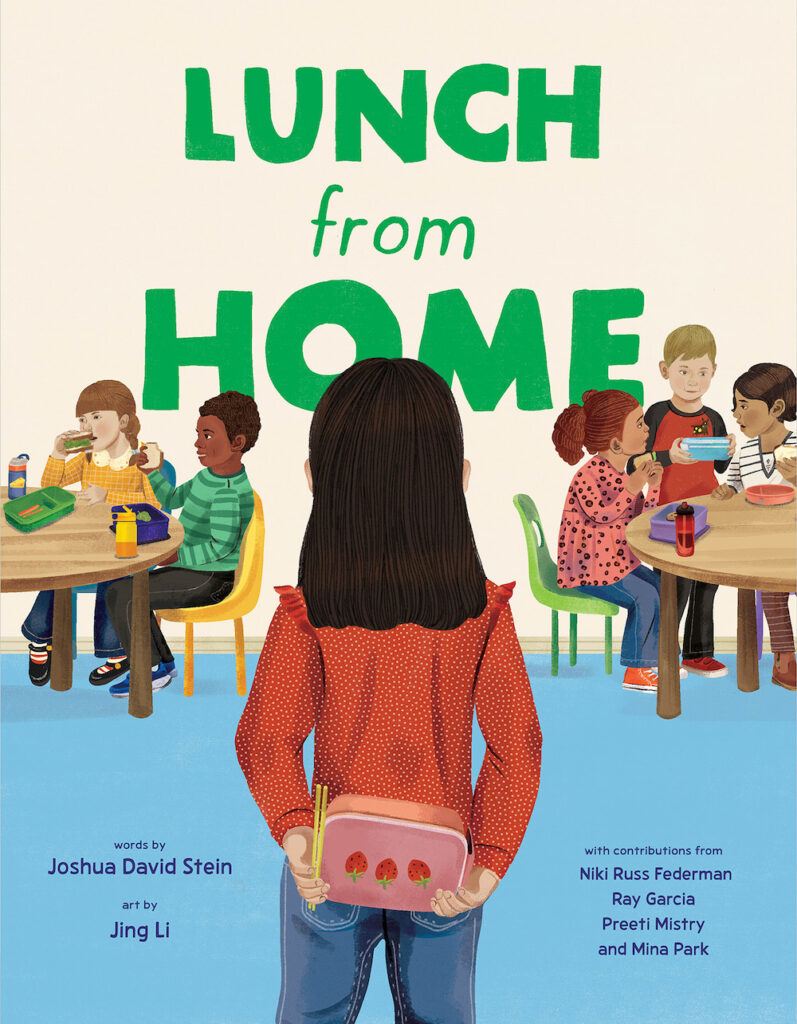 A certain 3-year-old of our acquaintance is already tirelessly devoted to this beguiling book by Avenue's restaurant critic, and well he should be. What's not to like about a book that sings the praises — and the back stories — of a wealth of delicious, culturally-specific fare that comes to school in the form of "lunch from home"? Not so fast — class bullies and their narrow-minded insults must first be vanquished. They should know better than to mess with Joshua David Stein's lunch box heroes.