Nino Strachey and I are drinking tea in the sitting room of her book-filled house in West London. It's a morning in late summer, and we are discussing the upcoming American publication of her compelling and original book Young Bloomsbury, a literary group portrait that was practically her birthright to write. Slight and pretty, with a light, conspiring wit, the 54-year-old historian and writer shares the house with her husband, Harry Bradbeer, the award-winning television and film director; their 21-year-old, Cas; and multiple generations of her Strachey forebears. Most certainly there is Lytton Strachey, the belletrist whose provocative Eminent Victorians set staid England on its ear in 1918 and helped launch him as the beating heart of the Bloomsbury set. But Stracheys reach back at least three more centuries, and their presence is all around us here. Nino and I are friends from our time together at Oxford, and in London when five of us shared a house. In light of her new book, her home is introducing me to someone new.
Over the fireplace in the sitting room hangs a painting by Lytton's first cousin, the art critic Henry Strachey, painted the same year that Eminent Victorians came out. Day Dismissing Night depicts a naked youth banishing the figure of Night in an allegory of the end of the First World War.
"Henry was gay like Lytton, and enjoyed painting male subjects," says Nino, giving me an arch look as we head to the hallway and a portrait of Edward Strachey, the 2nd Baron Strachie, looking dapper in an Edwardian tailcoat and top hat. "Here is Uncle Teddie, known as 'Venus' when he was in the Grenadier Guards," she says of her father's great uncle. Then, past Bradbeer's two Emmys for Fleabag, the tragicomic girl-about-London series starring Phoebe Waller-Bridge, and on to a shelf in the sitting room where a 1926 drawing in profile of the 5th Baron Sackville, better known around Bloomsbury as the writer Eddy Sackville-West, by Bright Young Thing Stephen Tennant, has been placed next to a recent portrait of Cas.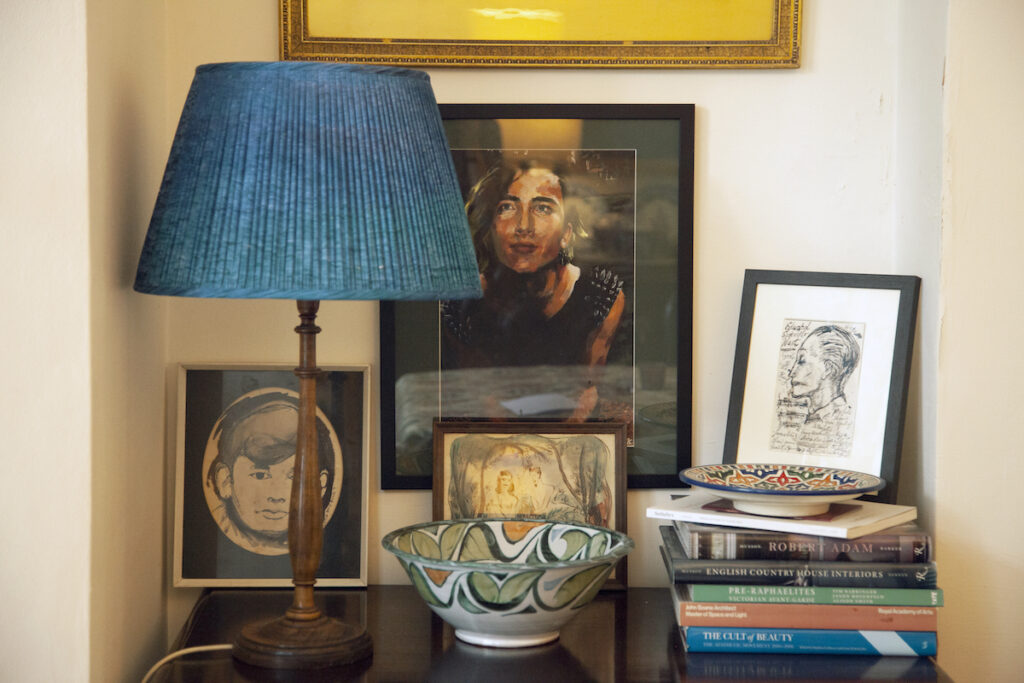 The resemblance across the generations is striking, the juxtaposition in many ways, like Nino's writing about the Stracheys in Young Bloomsbury, both an act of conservation and celebration. The last member of the Strachey family to have grown up at the Somerset estate of Sutton Court in South West England, home to the family for over 300 years, Nino moved there when her father inherited the 30-room house with its round tower and crenellated curtain wall from his great uncle — none other than "Venus" Strachey himself, who died at 90 and never had children.
Nino, whose mother is Princess Tamar Bagration-Imeretinsky, grew up "surrounded by family history," and it made a lasting impression on her. "That was probably what led me to become a curator and a historian, and also wanting to take care of things," she says. "I think that's also why I value the oral side of history. I was always being told stories in passing about what people had been up to. It's the throw-away remark that leads you to have a totally different insight." But the home she remembers as "an absolutely fantastical place to grow up" was also a vast ruin. A leaking bathroom, undiscovered for decades, had turned it into a monument to dry rot, with mushrooms growing out of the centuries-old books in the library and animal life in every corner. A favorite schoolgirl trick was to take friends by a back door up a staircase, "and you'd open the door and there'd be no floor for three floors down. And they'd go 'ahh,'" she recalls, laughing. "My poor old dad had to deal with that plus 80% death duties, so he sold up in 1987." But her father, Charles Strachey, the 4th Baron O'Hagan and a godson to Queen Elizabeth II, kept all the family portraits and as much else as he could, and has been "passing things on to me," Nino says, along with his deep fund of knowledge in the form of a family oral history.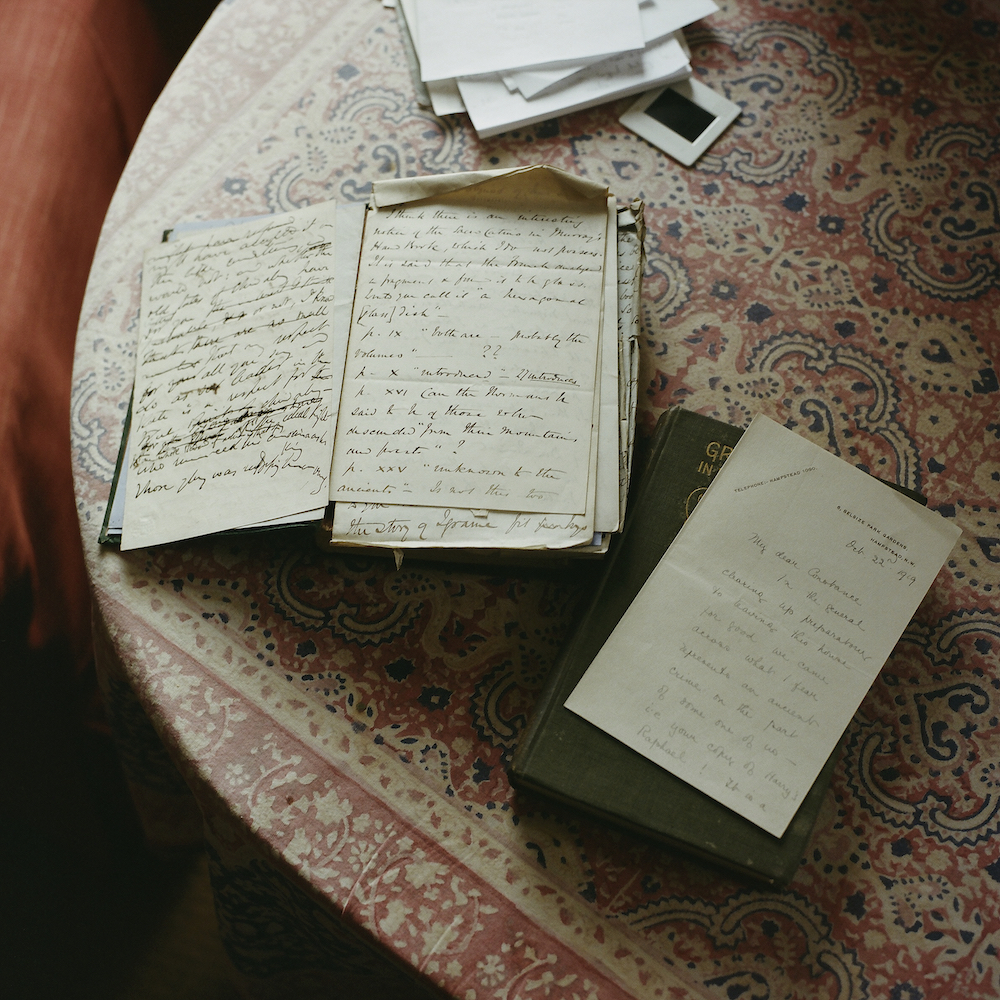 For his daughter, the Stracheys' history hit peak interest in the Bloomsbury years. It is a literary era analyzed to exhaustion, but her account of how the aging literary group was energized in the 1920s by a young set of unorthodox "Bloomsberries" goes into unchartered territory. "So often Bloomsbury gets talked about in terms of sexual titillation," she says, "but sexual contact was just one aspect. They might have slept with each other a couple of times early in their lives, but they were loving friends for the whole of the rest of their lives and were supporting a group of young people to be who they wanted to be. That felt much more important to me than obsessing about who put what into whom, when."
The subject matter of Young Bloomsbury couldn't be more personal. Cas, who is studying for a masters in the history of design, identifies as gender fluid and queer, and Nino has dedicated the book to her child and "all those who push beyond the binary."
"Cas has helped me be current," she says. "I don't think I would have looked at things in this way without that personal contact all the way through with people who are thinking in this way now." For both of them, she attests, "it was a lovely way to celebrate the queer history of our own family."
Nino wrote her testimonial during Covid lockdown, but the idea had been gestating while she was working as head of research at the National Trust, the venerable heritage nonprofit she joined after graduating from the Courtauld Institute of Art. When she was writing her first book, Rooms of Their Own, about the interiors lived in by Eddy Sackville-West, Virginia Woolf, and Vita Sackville-West, she discovered that Eddy had moved into a flat in 1924 with Lytton Strachey's young cousin, the radical politician John Strachey. "I just had no idea that John had been so embedded in the Bloomsbury world," she says. "When he and Eddy moved out of their flat, they just bundled everything into a box. There was so much personal correspondence showing how their friendship group led this wonderful, open life, and how they were willing to discuss everything with each other." Nino's life is full of Bloomsbury treasures tumbling out of books and boxes on a daily basis. "I've got all these Strachey books and every single one has something tucked in it," she says, picking up a book on Raphael that once belonged to Henry Strachey, inside which is a letter from Pippa Strachey, Lytton's sister and a noted suffragist. "You just never know what you might come across."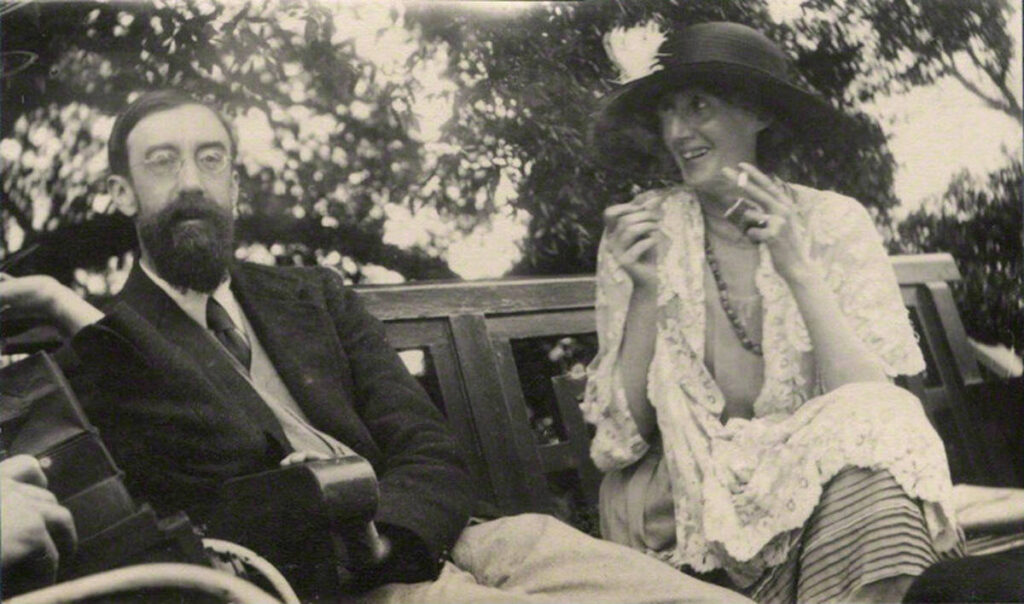 Nino opens Young Bloomsbury in Edwardian London with the formative years of "Old Bloomsbury," when "some strange sort of alchemy seemed to have happened" as Stephenses and Bells, Stracheys and Grants gathered in each other's houses to take aim at the taboos of the day. She ends just before the Wall Street Crash of 1929, with the young "Bloomsberries" John Strachey and his American wife, the rich, bisexual Esther Murphy, on honeymoon at Villa America, the Cap d'Antibes property of their glamorous in-laws Gerald and Sara Murphy, and a gathering place for Scott and Zelda Fitzgerald and their circle. Nino writes of John Strachey, a "bon viveur with aesthetic tendencies," who made a habit at Oxford, despite his professed socialism, of "sipping crème de menthe while wearing a red brocade dressing gown;" the beguiling Eddy Sackville-West, who would show his diaries to Virginia Woolf so that she could help him work through his relationships; Henrietta Bingham, the bisexual heiress to a Kentucky newspaper fortune; and the mischievous author of Cheerful Weather for the Wedding Julia Strachey, mentored by the painter Dora Carrington and Virginia Woolf, but who nevertheless poked fun at Woolf 's novels, claiming that they "dribble on and on, like diarrhea." Young Bloomsbury is a rollicking Roaring Twenties tale, a series of cinematic fades and close-ups sweeping across intimate Tavistock Square gatherings, raucous flapper parties held in public swimming baths, and gossip-filled country weekends. There are trips to Lady Ottoline Morrell's Oxfordshire Garsington Manor, where flamboyance and androgyny were the order of the day, or Ham Spray in Wiltshire, where Lytton lived in a "polyamorous throuple" with Carrington and Ralph Partridge, an assistant at the Woolfs' Hogarth Press.
But Young Bloomsbury is far from just cocktail party chatter and country house cavorts. On a more somber note, as Nino writes in her introduction, the early years of the 20th century were "still riven by homophobia, biphobia, and transphobia," and, in England, homosexuality wasn't decriminalized until 1967. Alcoholism, drug addiction, psychological breakdown, and life-threatening illness began to make themselves felt, too, and the book brings conversion therapy into focus, cruelly meted out to the gender-fluid Eddy Sackville-West and Stephen Tennant. They found some salvation under the communal care of such Bloomsbury elders as Lytton Strachey, Dora Carrington, and Virginia Woolf. "Their biological families were directing them towards [conversion therapy]," Nino says, "but their chosen family would help them get through it and beyond."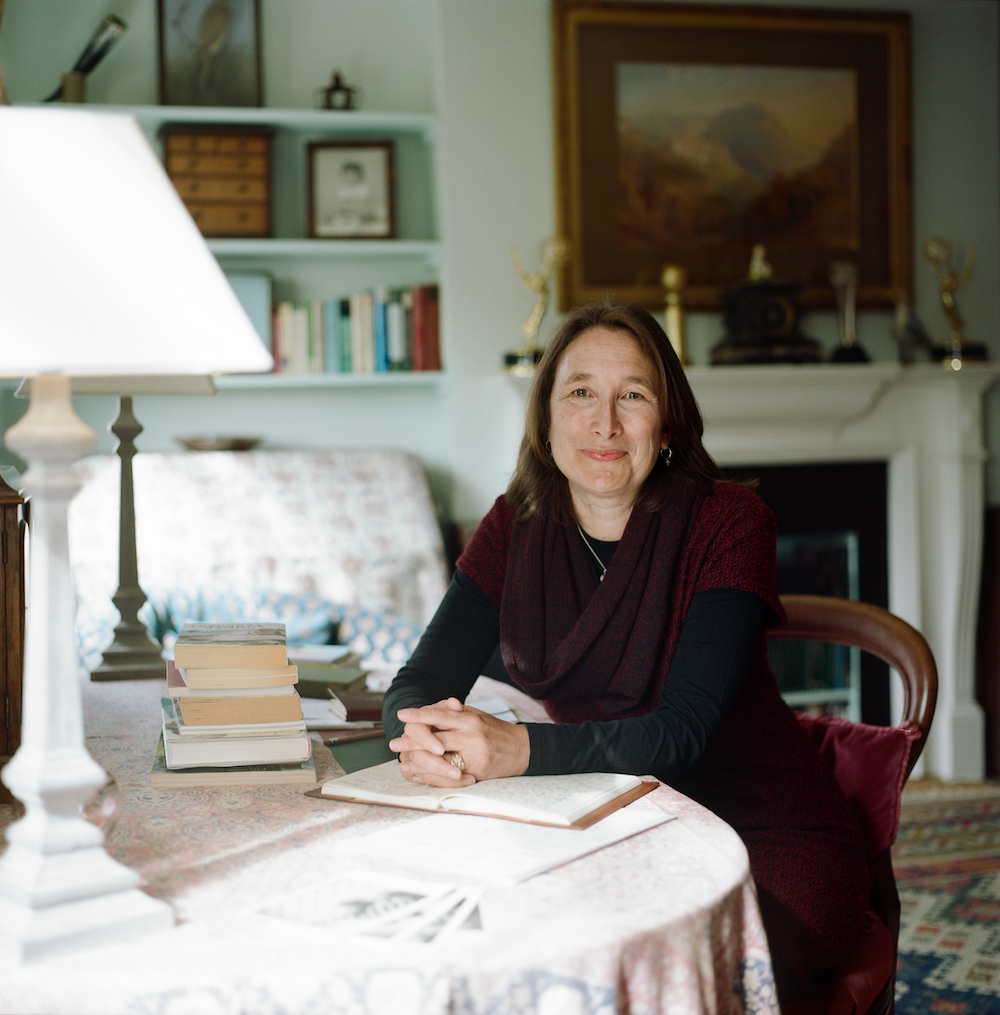 Suddenly, Young Bloomsbury feels about as relevant to our times as any book can be. "We have this act of almost forgetting," Nino says, "and still there are terrible statistics of young trans people experiencing mental health difficulties, self-harm, suicide. But if you have a group of accepting adults who will nurture you through your life, you can become an amazing artist, writer, be anything you want to be. I wanted to celebrate that."
Writing the book has been a means for connecting the dots, not just for her, but for Cas. "It was really fun for Cas actually, being embedded in that queer heritage," she says, and pauses. "It feels important to me — it helps everybody feel that they are part of something that's been there forever."
Young Bloomsbury: The Generation That Reimagined Love, Freedom, and Self-Expression in 1920s England is out on December 6 from Atria Books.