Olivia Palermo's spacious apartment, in the landmark Clocktower building on the Brooklyn waterfront, enjoys sweeping westward views of the Manhattan skyline.
"I always look forward to seeing the storms and the sunsets here in DUMBO," she tells me over the phone on a recent spring afternoon, just as a storm broke over the city.
"It's very dramatic," she says , pausing to enjoy the spectacle.
The 34-year-old creative director has just launched her new line, the Olivia Palermo Collection, which debuted at New York Fashion Week in February. The label blends youthful and mature sensibilities — think bold colors and prints with superior tailoring — with an unmistakably New York point of view.
"I really like the leather pieces," she says of her favorite looks. "I love mixing leather and lace and kind of that soft, romantic vibe, with something a little bit cooler. And we have a great jumpsuit, in black or white cutout with lace and that's quite chic going into spring."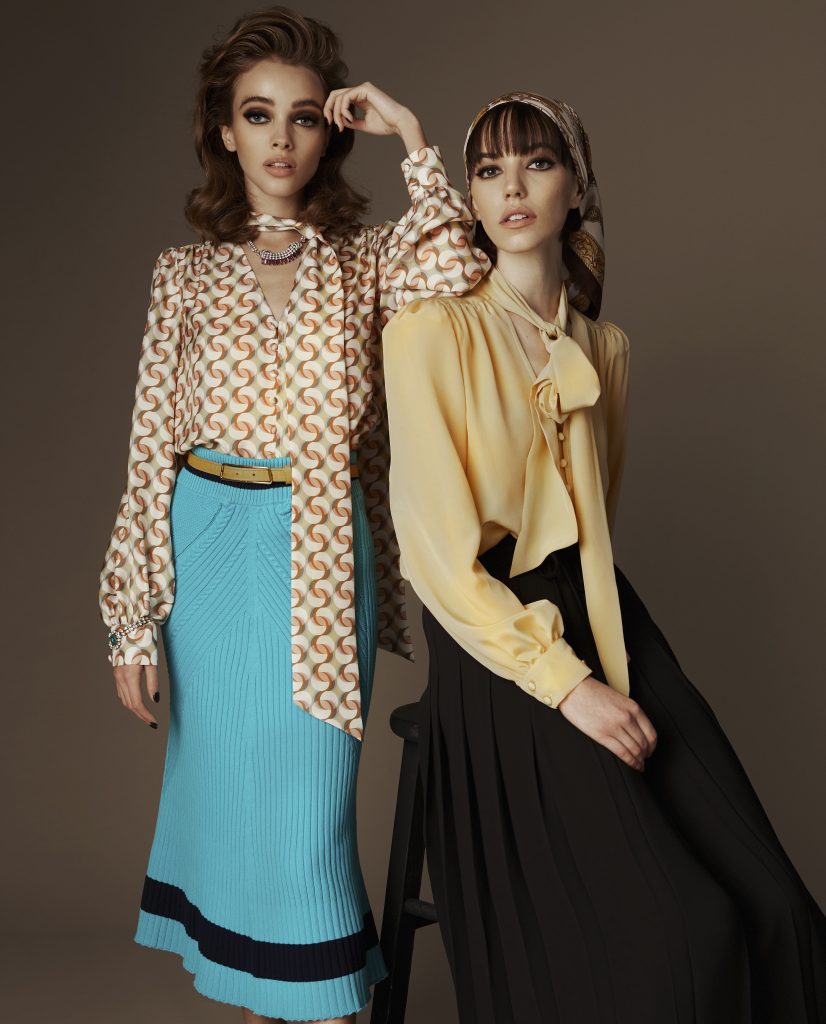 Nan Kempner would have bought every piece.
Palermo lives in Brooklyn with her husband, the German-born model Johannes Huebl, and Mr. Butler, a Maltese who will soon celebrate his fifteenth birthday. At home in early April, she is wearing a black silk skirt and sweater, both with the perforated, cutout details that are among her trademarks, paired with Giuseppe Zanotti leopard flats and a favorite Piaget watch.
She has to describe all these details to me during our conversation, because, like every other responsible New Yorker, she was staying home and practicing social distancing.
"I had a haircut and my hair done right before quarantine, so I'm good for a few months, which is great," she says with a self-aware chuckle. "I do miss my manicure and my pedicure, which now I have to do at home myself. I'm looking forward to that, but I do miss interacting with people."
Millennial New Yorkers need no introduction to Palermo, who has been modestly famous since appearing on The City, an MTV reality show that ran between 2008 and 2010. In the series, she worked in junior fashion roles for Diane von Furstenberg and Elle magazine. Like most "reality" entertainments, however, it was a complete sham.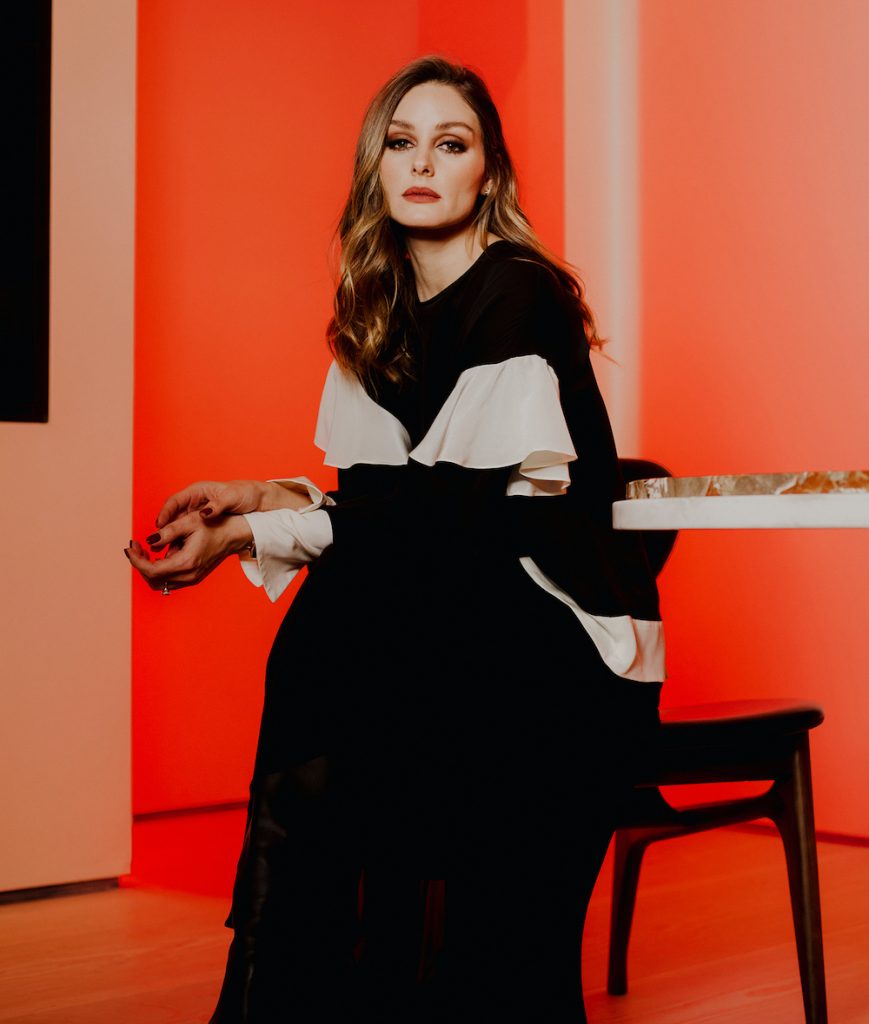 "It was fully phony," she told the New York Times in January. "There was nothing real about that show at all. Other than our first and last names. Nothing. Absolutely zero."
Nonetheless, it gave the then-22-year old, who grew up be-tween the Upper East Side and Greenwich, and attended St. Luke's School in New Canaan, a profile among teens and twentysomethings with an interest in fashion and popular culture.
When a photo-sharing app called Instagram launched in 2010, Palermo was quickly able to convert her television fanbase to an online following — becoming, arguably, the very first influencer.
"I came in when the fashion industry was changing, and people were starting to shop online," she explains. "Instagram has been an incredible vehicle."
And she has been incredibly smart about it, amassing 6.7 million followers. Over the past decade, she has lent her cachet to a series of collaborations with fashion brands and retailers, including Karl Lagerfeld, Stuart Weitzman, Nordstrom, and Banana Republic.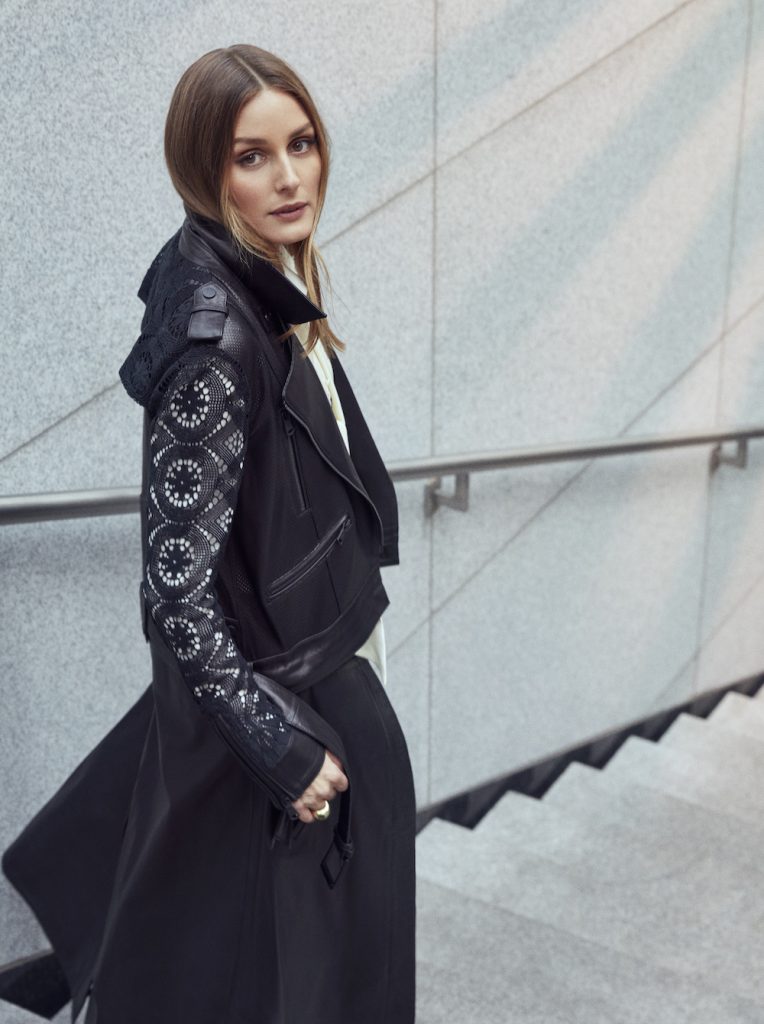 Everything she learned brought her to the moment last New York Fashion Week, when the Olivia Palermo Collection dropped to an enthusiastic response. Pieces priced between $275 and $1,595 are available on OliviaPalermo.com and Saks.com, as well as in-store at Saks Fifth Avenue and certain smaller specialty retailers.
And then, the virus hit.
There's never a good time for a pandemic. But the crisis came at an especially sensitive moment for the business she has carefully built in partnership with her brother, Grant Palermo, who serves as the company's chief executive.
Nevertheless, she remains sanguine about the future.
"My brother and I have spent many years being thoughtful about how we wanted to build out the company. So we've been very cautious, and just like any business, you have to be slightly flexible," she says.
"If that means downscaling for the time being, and then building back up, so be it."