It was a Saturday in the summer of 1996, and Elton John was in the mood to shop.
The entertainer had come across a particularly joyful sunflower tie with a label from Richard James Savile Row. Surprised that anything so droll could come from the legendary if staid London tailoring district, he went to find its source, arriving at what was probably the smallest shop on the Row — and certainly the newest, having opened only in 1992.
"I don't think any of the other houses were open," explains Toby Lamb, a then recent graduate of Central Saint Martins, one of the world's most prestigious fashion schools. "Savile Row on a Saturday certainly wasn't a shopping destination."
At the time, Lamb was an assistant designer to Richard James himself, who cofounded the brand with Sean Dixon as managing director. Still a small operation, they took turns working the shop floor.
Lamb was there when Elton arrived. "He loved absolutely everything and bought the lot. It was incredible," he recalls. "We probably took more money on that day than we would do in a month. Upon his leaving we had to close the store, take a deep breath, and pack everything up and get it sent over to his home."
Twenty-five years later, Lamb is still with the label — but since 2006 he's been design and brand director (James stepped down in 2014). He doesn't work the shop floor anymore, and neither does Dixon, who remains managing director. The duo is too focused on its next chapter: conquering America.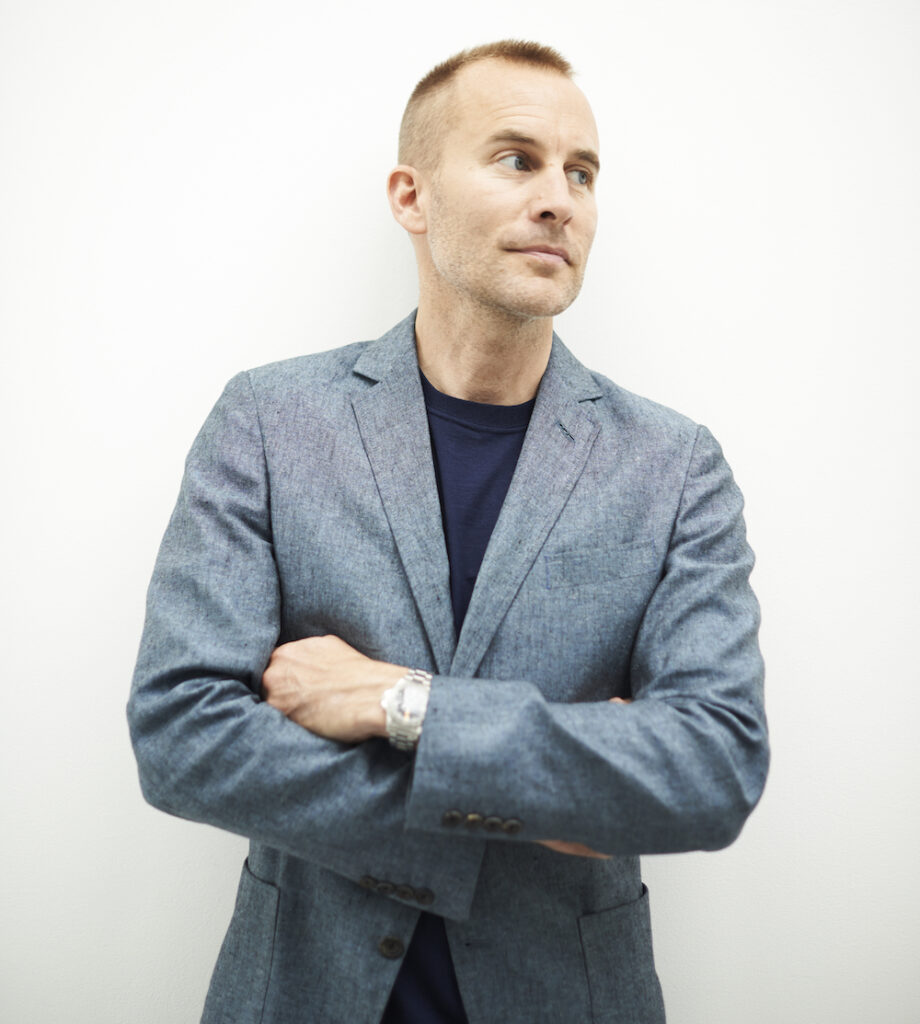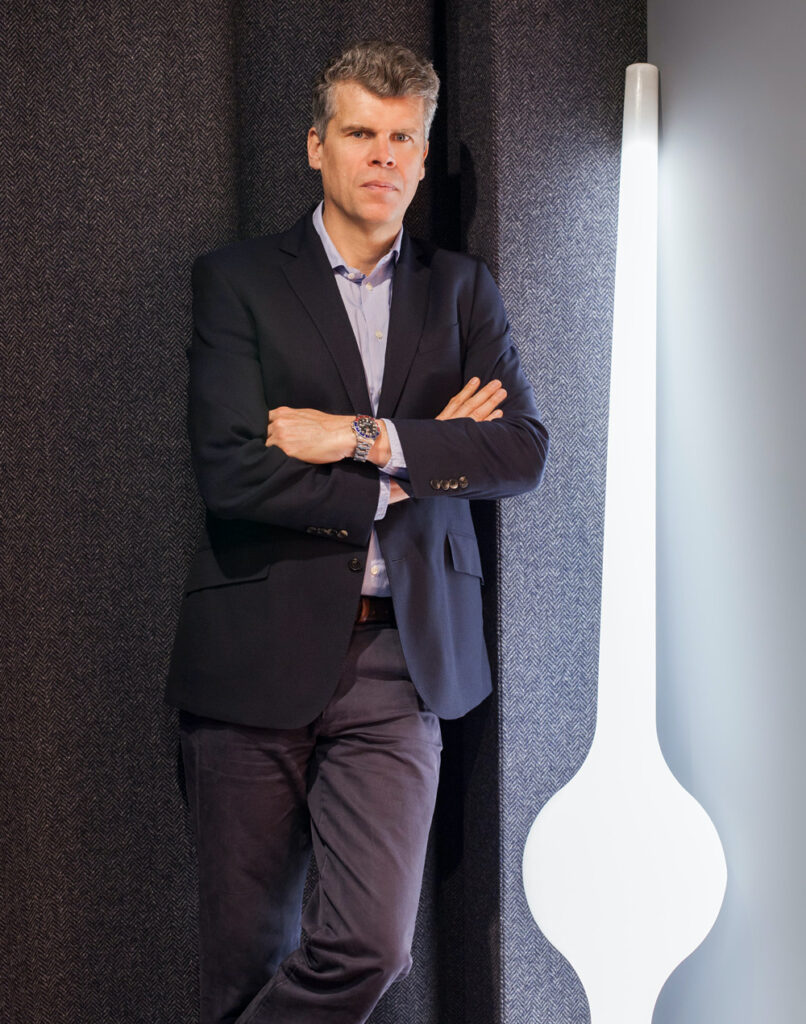 After meeting in the '80s, James recruited Dixon to help launch his first eponymous label, and later, after that line didn't last, a shop on Savile Row.
"Everybody knew what Savile Row was, especially in London. It's synonymous with tailoring. But it had a bit of a crusty old image about it," says Dixon. "We thought, let's do it, but how can we do it differently?"
The answer was to contrast classic craftsmanship with unexpected textiles, patterns, and colors. Humor was as important to the design as quality was to construction, which, while remaining distinctly British, had a softer silhouette than the label's competitors. Suits made of denim or camouflage (originally a bespoke creation for a customer looking to stand out at the opera) became a hit, and emblematic of the brand's attitude. They pushed to have bespoke orders completed faster, and ready-to-wear was available for those who didn't want to wait at all. It wasn't just Savile Row for the modern man — it was for the fashion rebel.
"The thing that really struck me was the color and the textiles that Richard was doing at the time. The beautiful, geometric, colorful ties, and some of the fabrics that were being used in the tailoring," explains Lamb. "And most of those [other] houses really were only providing a bespoke service. They weren't producing any ready-to-wear whatsoever."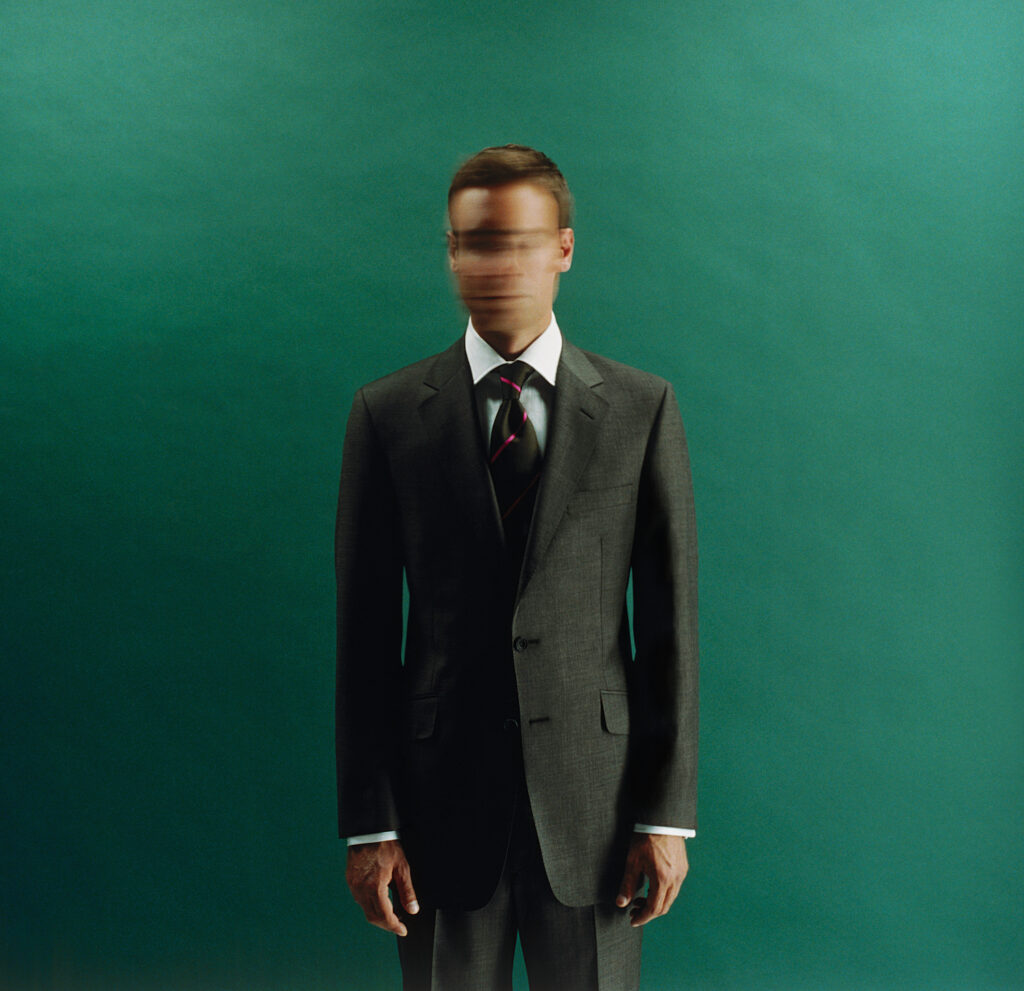 This struck a chord with Richard James's demographic of young, creative professionals who had the confidence to pull it off. "We made suits for people that didn't have to wear suits, but chose to wear them," Dixon explains. "Even guys working in the city, financial services… they were coming in to have suits made so they could be sharp. They wanted to look a bit different to their colleagues, make more of an effort."
The first shop — a tiny white box — opened in 1992 with a £10,000 overdraft. (Dixon: "You couldn't do it now, it's impossible.") Despite the lack of space, the duo spruced up the place by hanging modern art and antiques borrowed from dealers. With pops of color from the clothing, the visual was a striking contrast to the aesthetic of their more established neighbors, many of which had been in business for more than a century.
"It took a long time for people to warm up and realize we weren't there just to cash in. We were there for the long run," says Dixon. "We brought in a lot of younger [customers] into the business. It went from a kind of disdainful approach to begrudging respect, to actually now we're just part of the landscape."
High-profile artists also began to take notice. Paul McCartney, Tom Cruise, and Madonna all wandered in. Matching Richard James camouflage suits ended up on Wag the Dog costars Dustin Hoffman and Robert De Niro on a 1998 cover of John F. Kennedy Jr.'s buzzy political magazine, George. Musicians like Eurythmics and Oasis commissioned stage wear. And it was even worn by other fashion designers, including Gianni Versace and Christian Lacroix. International business grew as well, with Barneys and stores in Japan placing orders.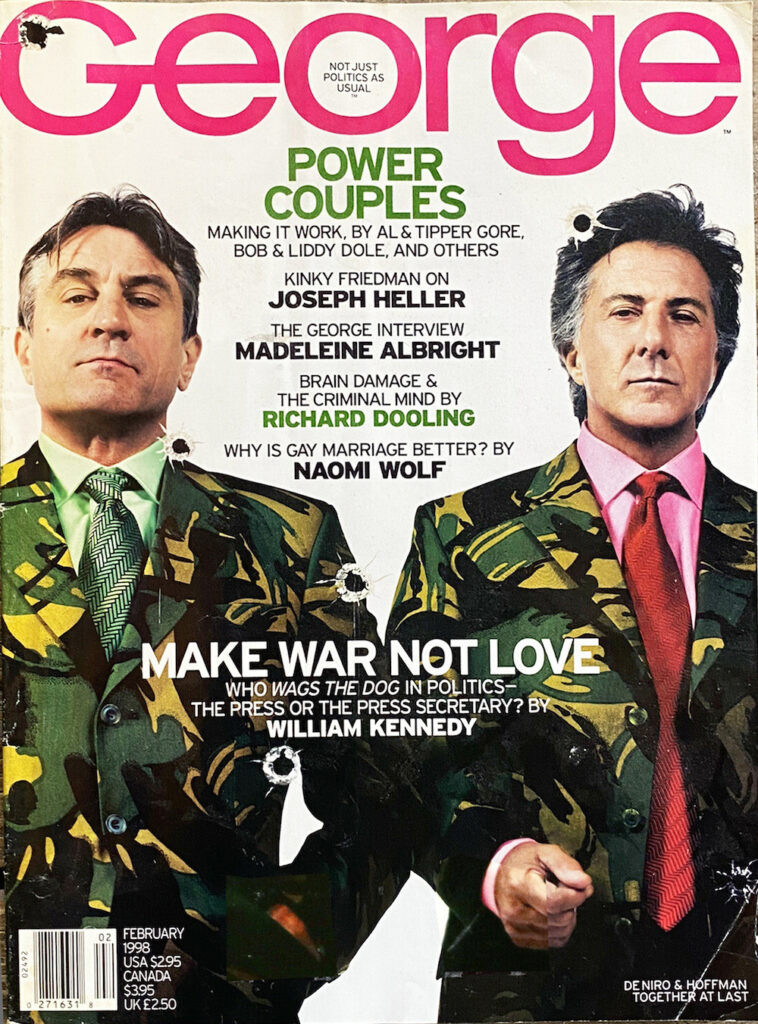 And there were other attention-getting moves. Window displays included real snowmen (contained in refrigerators), and inflatable sheep, and there was a partnership with Nickelodeon on a SpongeBob SquarePants–themed collection. A neon silhouette of the eponymous founder resides in the brand's bespoke store. Sometimes they got a little too cheeky: A perhaps overly subversive 1997 cinema commercial, about a man dressing himself impeccably in Richard James before committing suicide, was rejected by the British Board of Film Classification and remained mostly unseen until the advent of YouTube.
Dixon recalls feeling that when they were still outsiders, they had more leeway to be irreverent. "We didn't think, Oh, we've got to be controversial. It just happened organically," he says. "There are things we probably could have done differently. But ultimately… you learn from it and as long as you improve on it next time, that's all good."
In 2017, the brand was acquired by New Yorker Charles S. Cohen, who also publishes Avenue magazine. They've since opened a Manhattan flagship at 461 Park Avenue, something they previously could not do on their own.
"We got to the point that we knew we wanted to move the brand on a bit, take it a little bit more global, and have some opportunities," Dixon explains. "We realized if we didn't get some outside investment we were going to get left behind, and we weren't going to be relevant."
Today, the team is focused on how the customers are living their lives. For fall 2021, Lamb recognized how people had become accustomed to loungewear in lockdown, while acknowledging that before stepping outside again they might want to actually get dressed.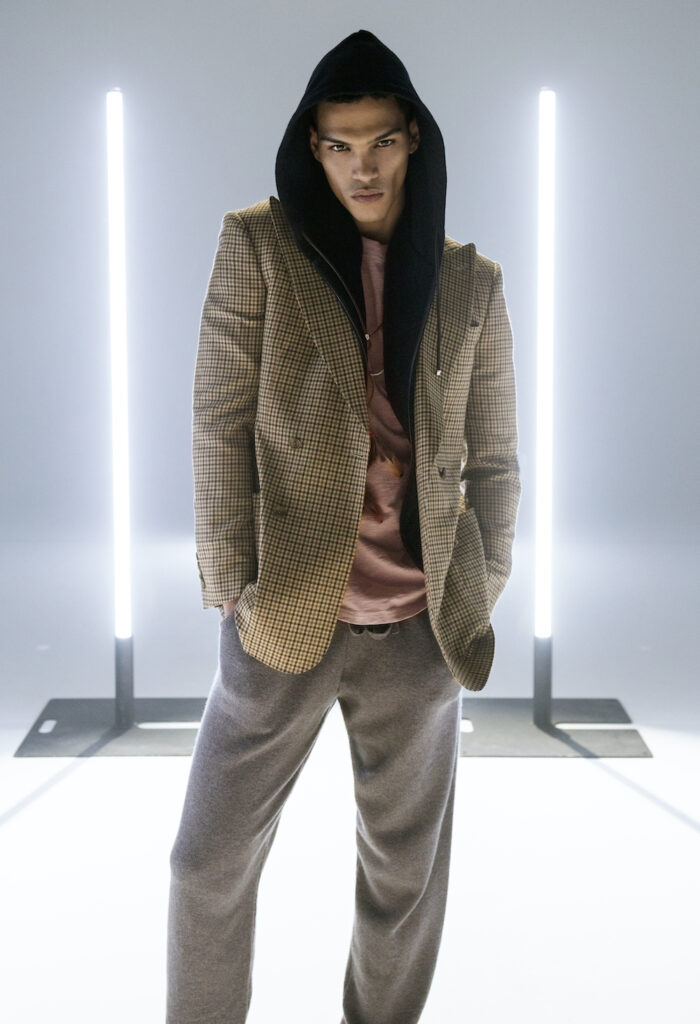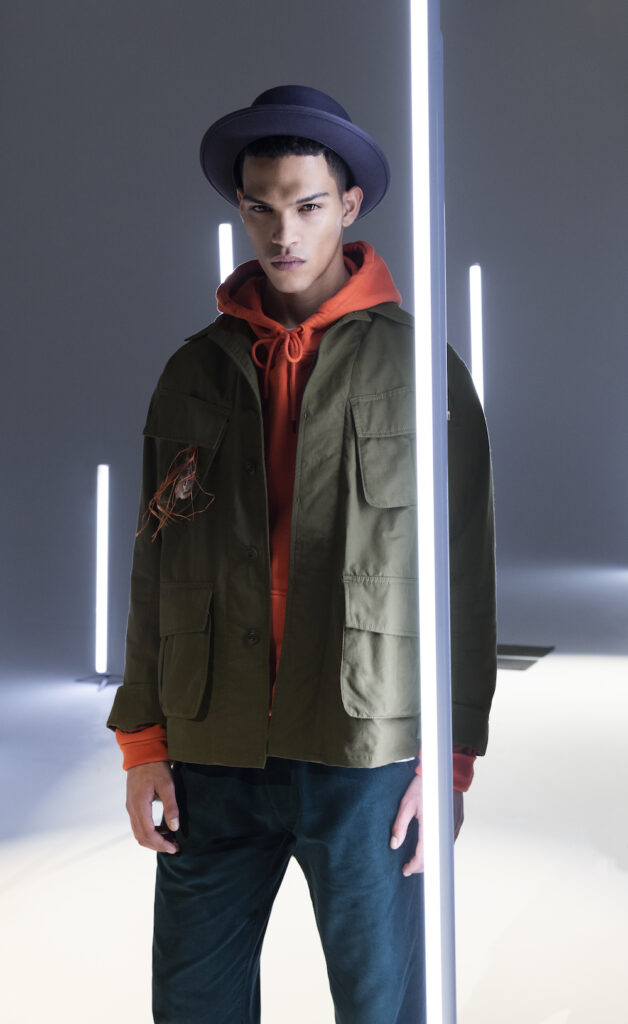 "Tailoring, even pre-pandemic, was changing. It was getting softer," says Dixon. "Men have gotten used to wearing tracksuits for the last few months and that comfort is going to be really important. But you still want the style, the look, and the elegance."
Ray Petri, an iconic '80s stylist whose "Buffalo" style parsed men's streetwear for the pages of glossy fashion magazines, was a major point of reference. Lamb's new collection features expanded casual wear, blazers layered over cashmere track pants, and velour hoodies. Trousers, if not rolled up, are tucked into socks. A rosy pink anchors the color palette. It's chic, modern, and really cozy.
Looking forward, Dixon is hoping to continue Richard James's international expansion. He's also banking on technology to bring about more opportunities to sell made-to-measure pieces online. Meanwhile, the bespoke arm of the brand — where suits are handmade and built to last decades — is perfect for clients interested in sustainability.
"The key is, 'Buy less, buy better,' " he says.