For 45 years, Avenue has chronicled Manhattan and its colonies in the East End, Palm Beach, Europe, and beyond. The result is a revealing and highly entertaining account of Manhattan power brokering, taste making, and cocktail chatter over the past five decades. Here, please enjoy highlights from the 1970s and '80s, pulled directly from our archives.
[Some entries have been edited and condensed for clarity]
1976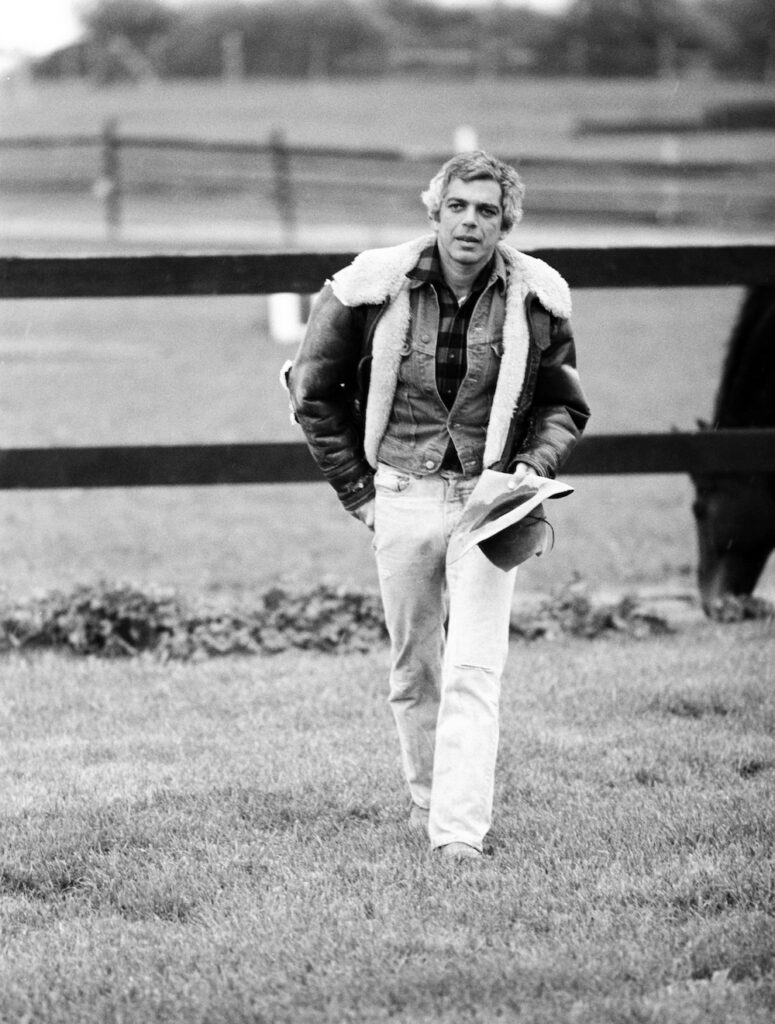 Showing of the fall collection of the House of Chloé and introduction of the designer Karl Lagerfeld, Saks Fifth Avenue • As chief designer for the New York office of Skidmore, Owings & Merrill, Gordon Bunshaft established the International Style — exemplified by his epoch-making Lever House on Park Avenue — as the standard architectural style of American Big Business • Since Arthur Ochs "Punch" Sulzberger assumed command in 1963, the publisher has been trying to shake the Times from a century of lethargy and turn it into a livelier, more profitable enterprise. "When I took over, this place was organized like a forest. The trees grew straight and tall, but nothing ever came to a point" • This month the cultural life of New York — and America — takes a quantum leap forward with the opening of the Cooper-Hewitt Museum of Design • Le Cirque is not at all what it sounds like. The name means "the circus," and this little restaurant could hardly be called that. It's too elegant, too chic, and also expensive • Ralph Lauren is 37, having in nine years become one of the hottest American designers mainly by marketing a concept of classy nonchalance better than anyone else. "They're investment clothes," says Lauren. "If a guy has to spend $300 on a suit he damn well wants to know why he's spending it."
1977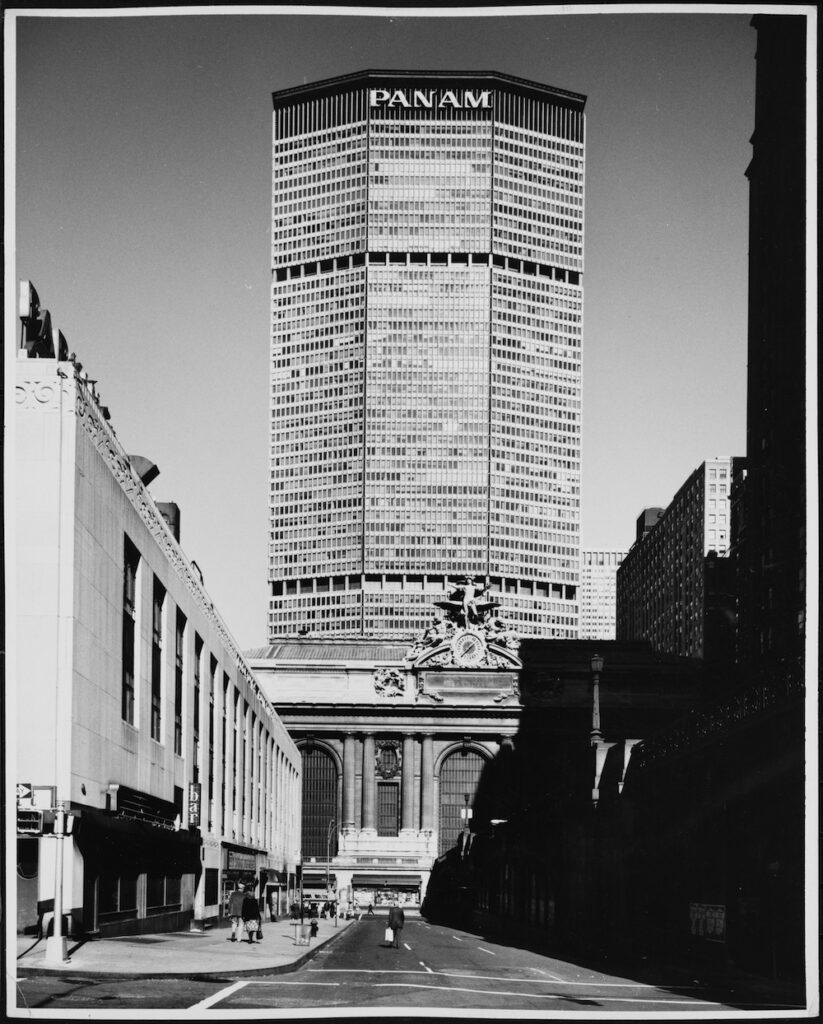 Helicopters are flying again from the roof of the Pan Am Building with three trips per hour to Kennedy and hourly service to LaGuardia and Newark airports. Tickets are $15 and $24 each way • By taking control of three major local publications — the New York Post, New York magazine, and the Village Voice — all in just a few weeks — Rupert Murdoch has become probably the most notorious foreigner to hit town since Yasser Arafat. "Rupert is someone who can't stand to lose," says former friend Clay Felker. "He's compulsive about it" • Gala fashion show and cocktail party featuring Gianni Versace to benefit Italian earthquake victims, Saks Fifth Avenue • Chairman of the Board Peter F. Fleischmann: "There are members of the Board who would like to make The New Yorker a money machine. But that's not my idea of what the magazine's all about" • Al Hirschfeld: "I remember sitting around until four o'clock in the morning trying to talk Moss Hart out of My Fair Lady. I said, 'You must be out of your blooming mind. How are you going to improve on Pygmalion by adding music?"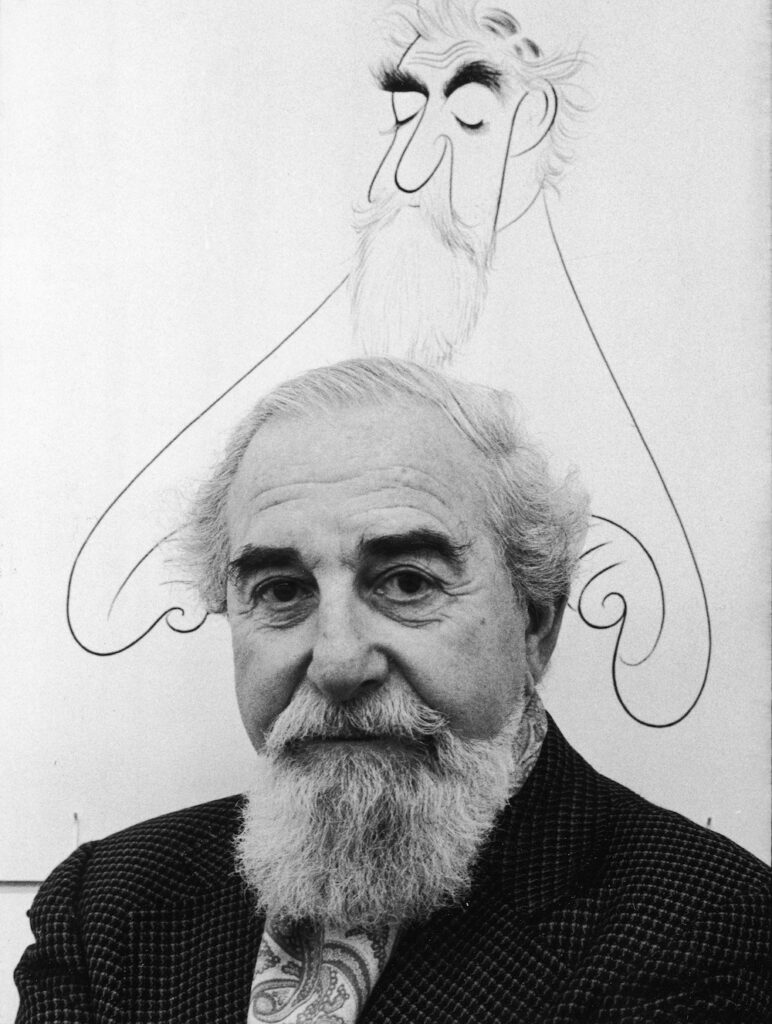 1978
Drexel Burnham Lambert advertisement: "People willing to pay more taxes than they have to aren't smart enough to live on the Upper East Side" • Pauline Trigère's ever-expanding fashion empire includes her couture collections, perfume, and ready-to-wear designs, and yet she says she has only "drive, but not ambition" • Mother's Day Gift Guide: A shape-up week at Maine Chance in Phoenix ($1,000) or the Greenhouse in Arlington, Texas ($1,500) • Father's Day Gift Guide: A Playboy Playmate Puzzle that is the size of the foldout in the magazine sells for $3.50 in most Fifth Avenue card shops and is available in a series of two dozen playmates • Auction of rare books, including a Gutenberg Bible, worth an estimated $1,000,000 and the first to be auctioned in 50 years • Kate Meier and her husband [Richard Meier] are not partners — neither of them thinks it is a good idea for husband and wife architects to work together • Cordless Portaphone picks up telephone calls from your receiver at a range of up to 1,500 feet. It's yours for $599 at Phonetique Gallery • Restaurants are scorned because, says novelist Louis Auchincloss, "It's the best way to save money" • Designer Willi Smith presents his "Williwear" fashions, Saks Fifth Avenue • Society bands — now with a disco beat — are back in style at Club El Morocco.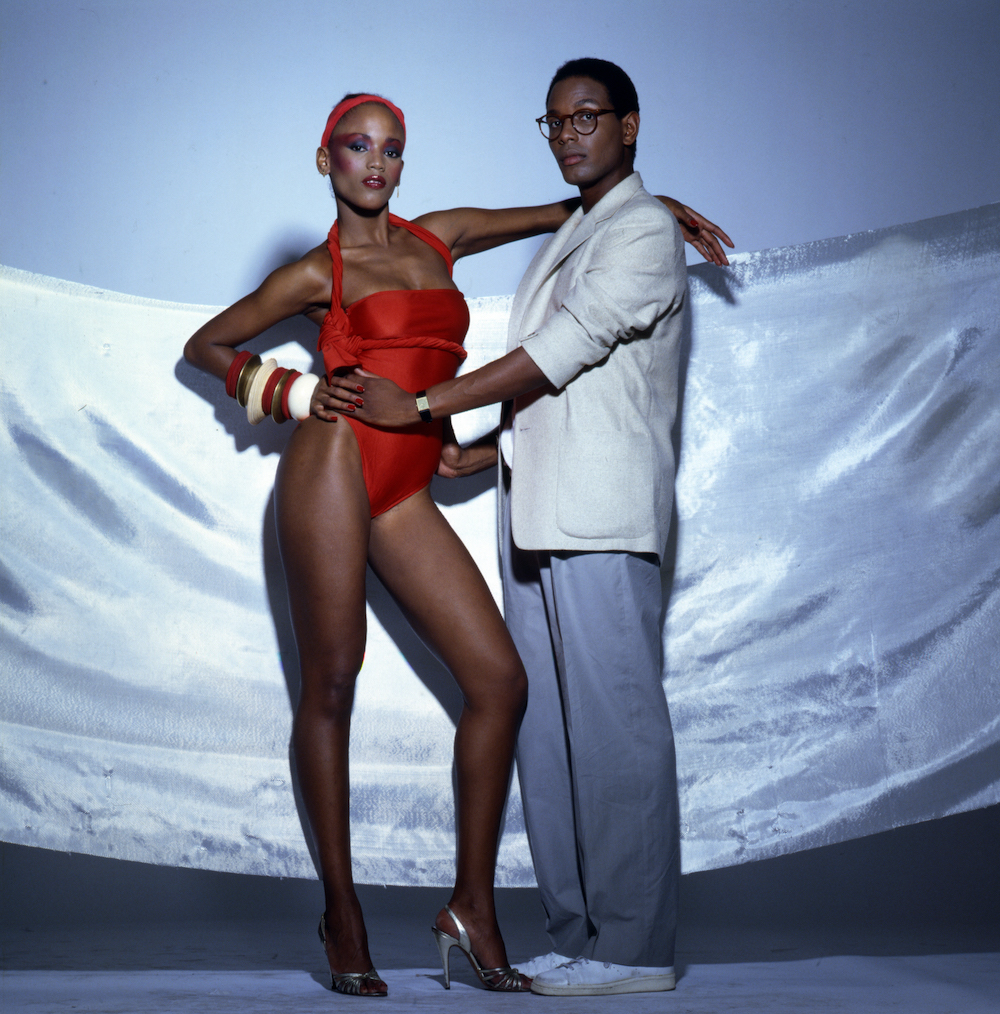 1979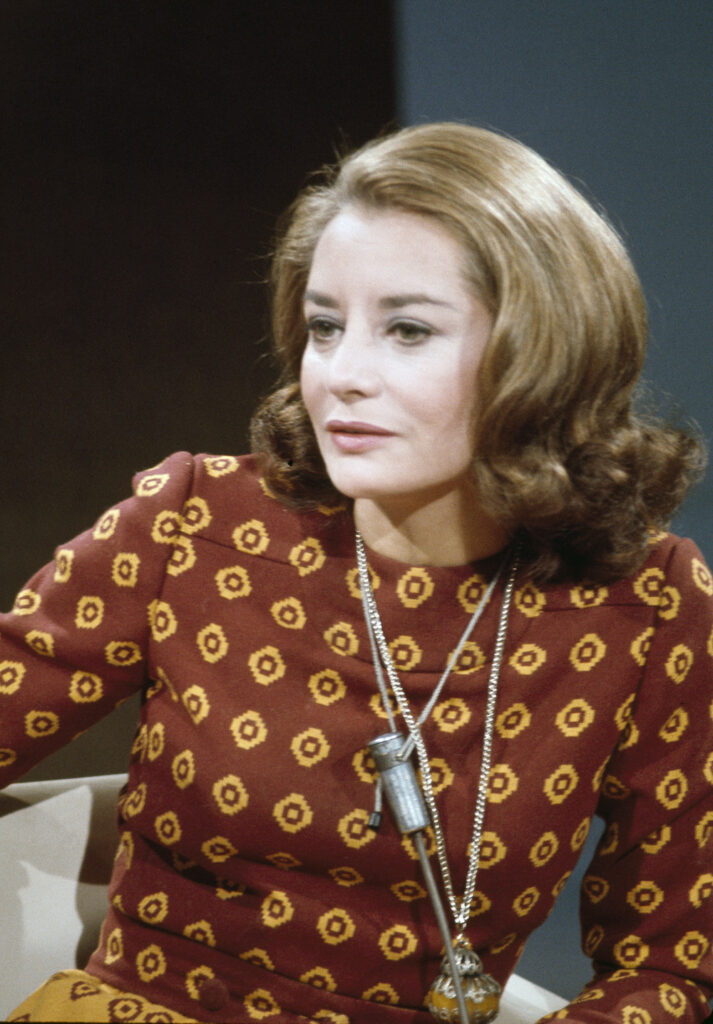 Barbara Walters is doing it, and she is doing it fairly well. So are Diane von Furstenberg, Patrick Shields, Harriet Levine, and Lola Finkelstein… what they are doing is disco dancing • After 11 years as headmaster, Stephen H. Spahn believes Dwight is beginning to acquire the reputation it deserves • Bill Blass lights Carlton after Carlton, smashing each one out after a puff or two. He has been known to go through a full pack at lunch. His assistant Gail sits by patiently, an oasis of poise in the maelstrom. "He only likes the tips," she remarks casually. "Like asparagus" • When the limousines are double-parked in front of the Regency Hotel, you know that inside, over the shirred eggs and croissants, the deals are flying. It is Bob and Larry Tisch's Long-Running, Star-Studded Breakfast Party • Theater critic Brendan Gill is leading the drive to establish the controversial Upper East Side Historic District. One developer who plans to fight it is Harry Macklowe. Conversely, Donald Trump who owns the land now occupied by Bonwit Teller (soon to be demolished and replaced by a multiuse office tower) is more tentative: "It sounds like a good idea" • Being a landlord is not one of the easiest or most popular roles an individual can play. But Harry B. Helmsley was born to play the part. "I don't understand why people hate me," he remarked • Dick Snyder has doubled Simon & Schuster's sales, but thinks the book business is in trouble • Unlike so many of her contemporaries, Lillian Gish is not to be found hidden away in some opulent Hollywood mansion. On the contrary, she is a working actress • A pair of large, high-powered binoculars on a tripod [in Jann Wenner's Rolling Stone office] point straight at the south windows of the Sherry-Netherland hotel. "A lot of friends stay at the Sher-Ned," he shrugs. "I call 'em up and tell 'em what clothes their wives are changing into."
1980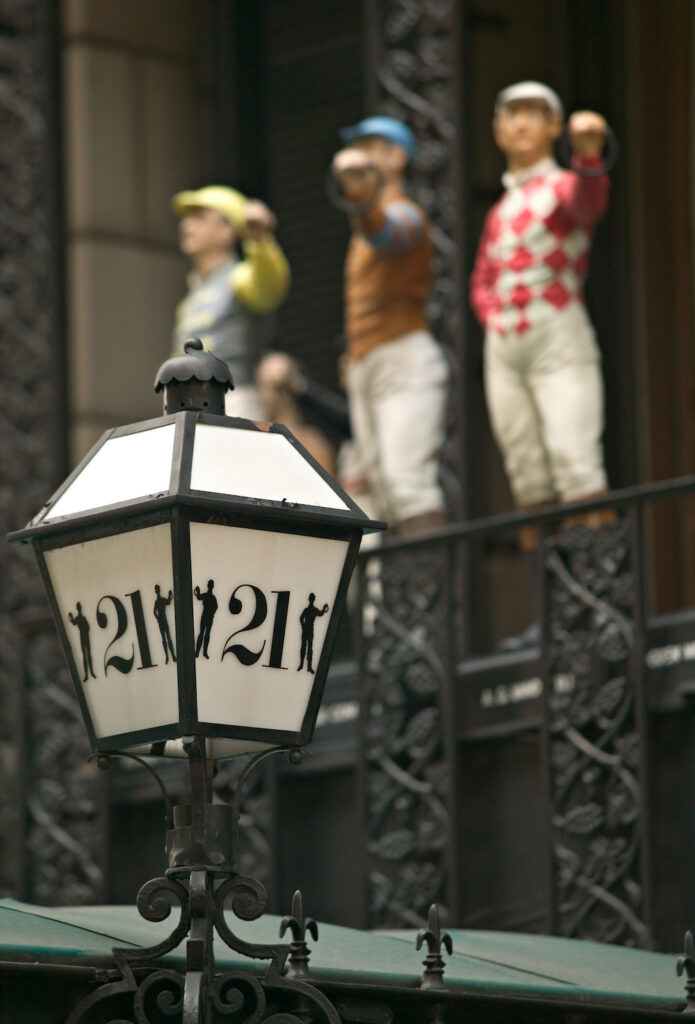 For the uninitiated, The Three is Runyonese for the "21" Club (one plus two sometimes equaling three), a watering hole at 21 West Fifty-Second Street which has been in situ, as the geologists would say, since New Year's Day 1930 • "This paper," says Warren H. Phillips, chairman of the Wall Street Journal and its parent, Dow Jones & Co., "is not read for entertainment" • [The New York Yacht Club no longer holds] any particular affinity for the cream of New York society. Nouveau-riche outlanders with names like Turner and Conner can become members as long as they know something about sailing. No Astors or Vanderbilts appear on the Club rolls today, but there are a few Morgans, Rockefellers, Roosevelts, and Rothschilds. Cronkite and a Buckley appear as well.
1981
Stella Adler: "I suppose I could have had a much bigger name than Lee Strasberg if, for example, I were to have announced that I'm only interested in the sexual aspect of acting" • [Following a $100 million offer], St. Bart's officials felt constrained to say that after "prayerful consideration," they had decided not to sell the church at any price • Southampton, New York: Close enough to Manhattan to be a weekend haunt, but remote enough to provide real relief from the bustling city. Mammoth beachfront homes go for $500,000 and upward • This season the range of esoteric sports in Central Park, which already extends from model yacht racing to frisbee football, has been broadened to include a new pastime, bicycle polo • A year ago, brothers Keith and Brian McNally, aged 29 and 31 respectively, were waiters in other downtown restaurants. Now they own and manage the hottest restaurant in town: Odeon.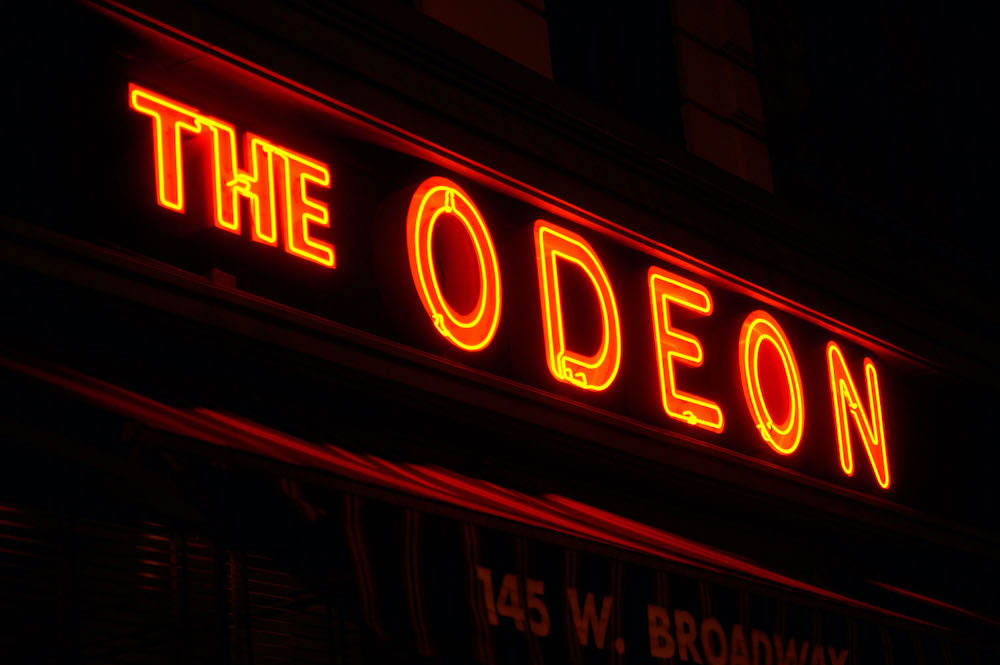 1982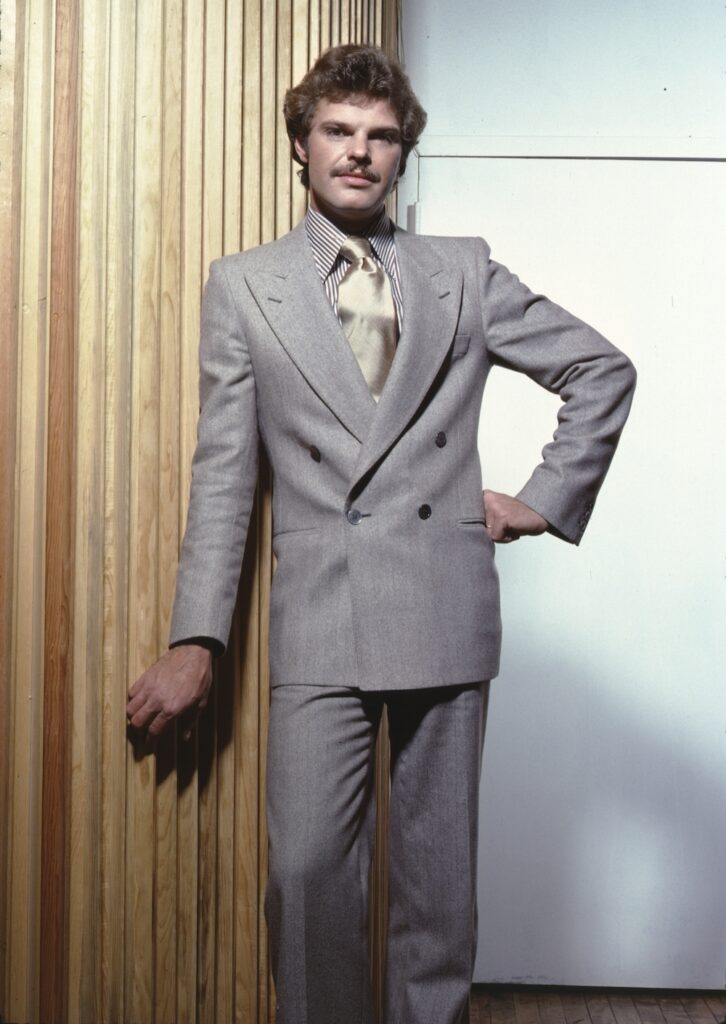 "My relationship with publicists is: Remember I'm first," explains Aileen "Suzy" Mehle, the woman regarded as the number one society columnist in the United States • Christo has just spent $40,000 of his own money on a human impact statement that suggested public opinion was in favor of "The Gates." He is about to spend $500,000 more on an environmental statement — the first to be done in Central Park's history • This month, Sony will introduce the world's first genuinely digital audio system, a 4.7″, virtually imperishable "Compact Disc" whose digital music will be played back by a laser-equipped turntable • Claude Montana: "Americans buy the most striking clothes in my collection. They come here looking for something that they don't have at home. Whereas in Europe, it's the opposite. In America, the clothes are very expensive, and Americans want a signature" • Egon von Furstenberg is dressed to the nines in clothes of his own design: robin's-egg-blue tweed sport jacket, lemon-yellow tie, yellow-striped silk shirt. He is talking [about his new business] Total Distinction — only a lowlife would cavil at the phrase — a catering service of sorts • Aside from stumping and back-thumping for brothers [then Vice President] George and Prescott, John Bush has shunned the political arena to head up his own New York investment firm. He initially chose to be a song-and-dance man and played Oklahoma's Will Parker three years on Broadway.
1983
As his confidence grew, so did [Gannett boss and USA Today founder] Allen H. Neuharth's reputation as a practical joker. There was the time, for example, that he asked the 19 men at a Cocoa Beach party to give him their ties, then left and never gave them back • Imagine, for a moment, that God's Kingdom is New Jersey and that God is Sam LeFrak. He makes it easy enough to do • Although he is now a household name, Keith Haring is still blanketing the subway stations with drawings that are either pick-me-ups for or irritants to the public at large.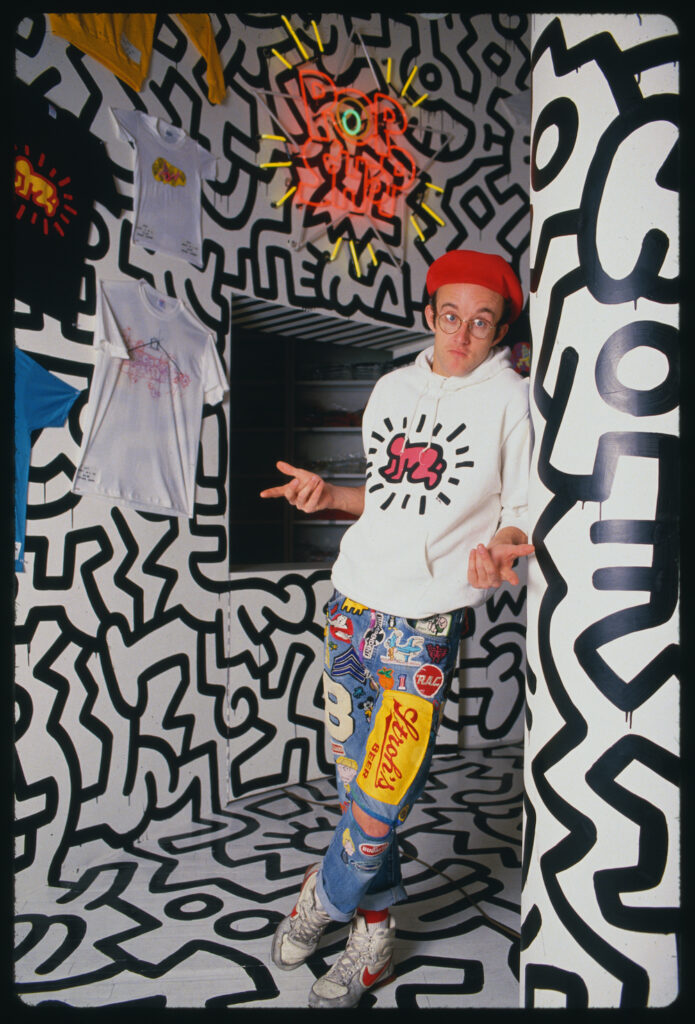 1984
The Metropolitan Museum of Art's Costume Institute will hold its annual black-tie extravaganza for the new exhibit,"Yves Saint Laurent, 25 Years of Design." Tickets are $500 • With a little help from his friends and family, hearty-partying Toby Beavers has opened a hot new uptown club called the Surf. "We love Southern girls. They love to get trashed and drunk and they're all beautiful blondes" • If the Surf Club is the wild and cocky younger brother who raises hell and gators on the floor, the Hunt Club is his serious older brother, the one who didn't get thrown out of St. Paul's. Founder Ed Lancaster wants only "quality" carousers.
1985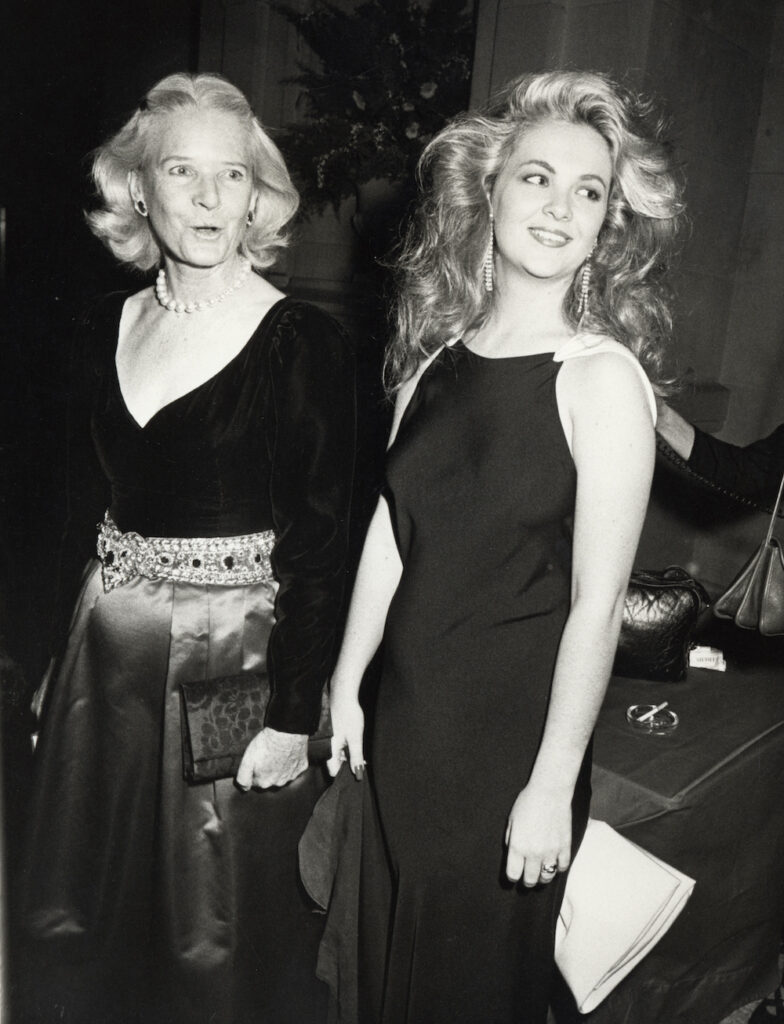 While merchants were complaining about soft sales in 1984, the top of the market among jewelers was held up Atlas-style by one man: the Sultan of Brunei. The sultan picked up his penchant for pendants by observing the decolletage of Madame [Imelda] Marcos, who sports some of the jet set's most dazzling diamonds • Slim Aarons: "Talk about society! If you didn't get invited to Kitty Miller's New Year's Eve party, you weren't in… wherever the Duke of Windsor went, he always sent notice that 'the Duke prefers Haig & Haig.' So they'd put a bottle out for him, that's how you always knew where he was sitting… C.Z. Guest came out of Boston and was wild as a coot. She became the mistress of that Mexican muralist — Diego Rivera — and he painted her nude. C.Z. is also the one who took Estée Lauder to the Everglades Club. They asked her to leave because Mrs. Lauder was Jewish, and she said, "Are you kidding?" and gave up her membership right there • Pilar Crespi, says Carolina Herrera, is the ideal woman to dress: strikingly beautiful and, just as important, confident • "Courtney Ross is the kind of woman I have in mind when designing clothes," says Ralph Lauren • Robin Duke has worn Geoffrey Beene's clothes for as long as he has been designing • Sanford I. Weill resigned as president of American Express this past August. "I'm going to find out in the next year who cared for Sandy Weill and who cared for my title" • Jann Wenner, 39, paid out nearly $200,000 to serialize Tom Wolfe's first novel, The Bonfire of the Vanities [in Rolling Stone] • Like scores of big businessmen, Rupert Murdoch, 54, is vilified regularly yet still maintains enough anonymity to jog in Central Park. "People look upon me as successful, but I never feel particularly successful."
1986
Roy Cohn on his ethics disbarment: "It's almost pathetic… of course, it's very indiscreet of me to be calling names. I'm supposed to be in the process of rear-end kissing" • Merrill Lynch vice president Brenda Gall: "The only hot trend right now is fleece wear — sweat suits have become very fashionable" • For as long as it matters, Mortimer's has been New York's reigning all-star society bistro. But now, for the first time its title is being seriously challenged by the 10-month old restaurant officially named Harry Cipriani • Miuccia Prada: "I first began to work with Prada more or less as a joke. I thought the work was too feminine and frivolous, but then I realized that I really liked it, and I was good at it."
1987
The Auction Aristocrats: Christie's and Sotheby's are putting the well-heeled to work. "Frankly," says Nan Kempner, "I don't think anyone can tell you exactly what an international representative is. But whatever it is, I enjoy doing it" • Bernard Arnault, 38, the former concrete magnate, is being hailed by everyone but the fashion press. Nancy Reagan's appointments secretary is on the line: "Can you make breakfast at the White House, Monsieur Arnault?" He has plans to bring in an upstart new designer, Christian Lacroix • On the rise of the Junior Committee on the gala circuit: "Chances are that well over half the people twirling on the dance floor haven't any notion where their money is going."
1988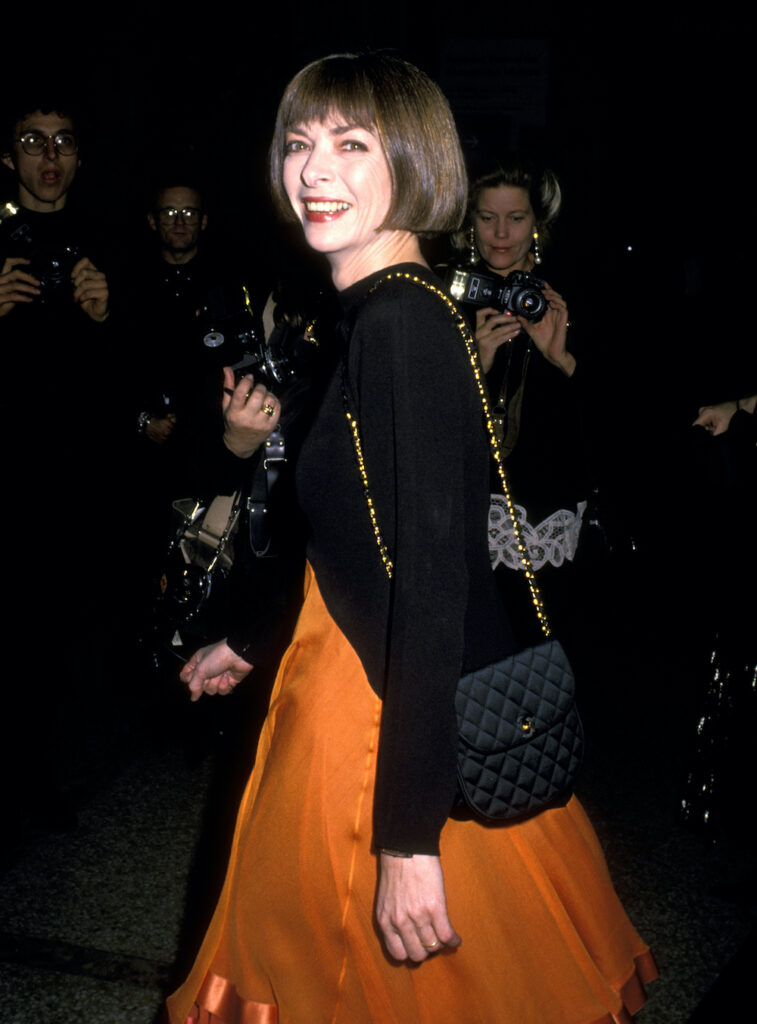 When House & Garden was redesigned [by its new editor, British import Anna Wintour], the editor of Architectural Digest, Paige Rense, vowed: "This is war" • American Airlines CEO Robert Crandall: "The notion that I'm the meanest man in town is the greatest misconception about me" • Ivana Trump has no intention of appearing in ads for the Plaza, like rival hotelier Leona Helmsley. "Everyone knows we own the Plaza, there's no point in going on about it" • How to Marry a Title: Americans often get it wrong. They think a Sicilian duke is worth more than an English baronet • With beauty, brains, and a great Rolodex, Evelyn Lauder is being groomed for succession. "When Evelyn calls, I come," says New York mayor Ed Koch.
1989
Hill and Knowlton chairman Richard Cheney in the Mergers and Acquisitions issue: "You don't use forks when you're tearing a company apart with your bare hands" • Farming is now in fashion: Being a landowner and raising something on that land is the ultimate status symbol. High-powered executives now interrupt meetings to take calls from their foremen • This month a semisecret society of 36 successful men — businessmen, corporate magnates, lawyers — from around the nation will converge upon the Golden Door in Escondido, California, for a week of hiking, working out, and pedicures during which their nails will be painted with gold.
---