For 45 years, Avenue has chronicled Manhattan and its colonies in the East End, Palm Beach, Europe, and beyond. The result is a revealing and highly entertaining account of Manhattan power brokering, taste making, and cocktail chatter over the past five decades. Here, please enjoy highlights from the 2000s and 2010s, pulled directly from our archives.
[Some entries have been edited and condensed for clarity]
2000
There was an atmosphere of trepidation and uneasiness surrounding New Year's Eve 1999. Y2K and threats of terrorism infiltrated the consciousness of many. [But] at Steve and Christine Schwarzman's party at Claridge's in London, guests watched the spectacular fireworks over the Thames and the Houses of Parliament from the hotel's penthouse terraces • A guest who skips the film and shows up just for the dinner drives Peggy Siegal wild. "I have a tough time controlling myself when that happens, because I think it's incredibly insulting to a filmmaker" • Le Cirque 2000 hosted a party to celebrate Liz Smith's memoir, Natural Blonde, and the world was there. Suffice to say she was cheered by Barbara Walters, Lauren Bacall, and Henry Kissinger, and she was sexily "got up" in a skimpy lamé top • Thanks in part to Evelyn Lauder's early support, pink ribbons have become the recognized symbol for the breast-cancer prevention movement • Former presidential candidate Steve Forbes began collecting Winston Churchill memorabilia as a teenager. "I became interested when I learned he did badly in school" • Even Serena Boardman (with one broken foot in a black cast) managed to dance the night away on one Jimmy Choo!
2001
While many of us are poring over our portfolios wondering just how we are going to cover our losses (never mind making sure that our shrinking net worth doesn't affect our sense of self-worth), there are more than a few fortunate Masters of the Universe who seem to be unfazed by the recent softening economy • " I didn't drive around in my limo thinking of how to help people," Don Imus says of his Imus Ranch for sick children. "It is not camp, it is a working ranch and the kids work here. They are not coddled."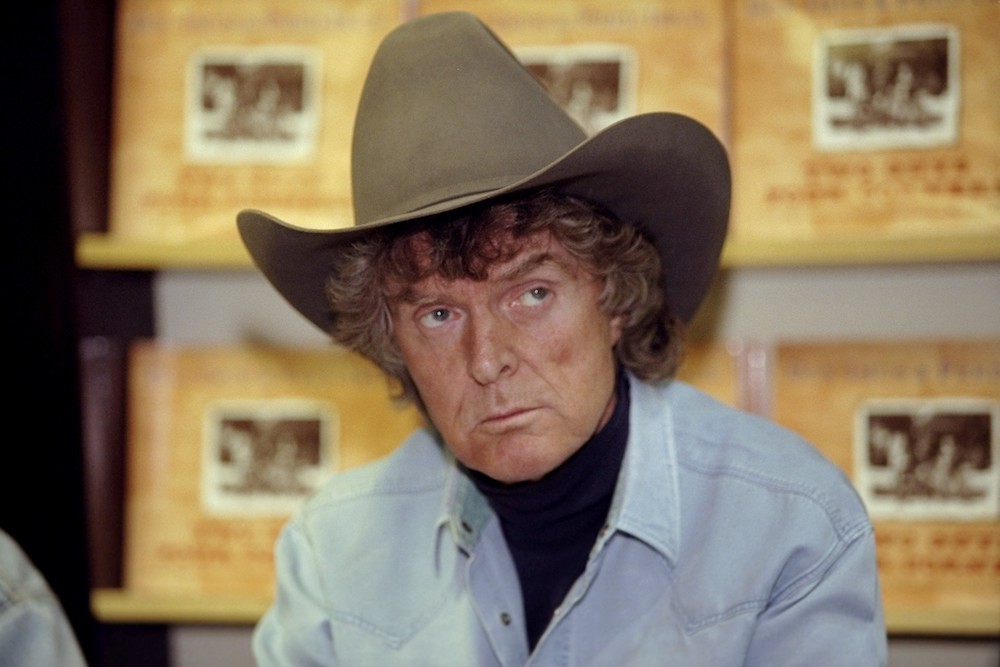 2002
Lally Weymouth, a Harvard graduate and special diplomatic correspondent for Newsweek, can finesse interviews with world leaders, meet demanding deadlines, and still deliver an impeccably set table for 25. "Never spray your hair when wearing pearls, it ruins the quality" • Phyllis Redstone got $1 billion from hubby Sumner, whom she tried to divorce twice before • Sid Bass paid Anne Bass $200 million so he could marry Mercedes Kellogg, prompting Taki Theodoracopulos to quip: "Sid Bass paid $200 million for a used Mercedes."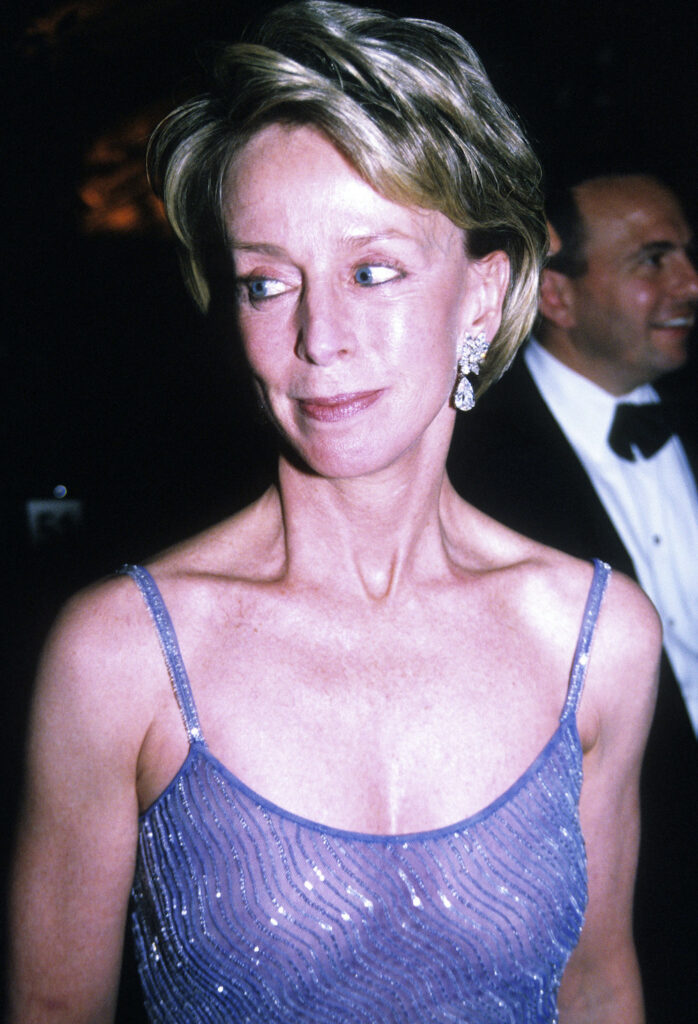 2003
If Rudy ever does make it to president, Judith Giuliani is not only ready but could be the most stylish first lady since another Upper East Sider, Jacqueline Kennedy. She deftly evades the question, saying only that she will be by Rudy's side wherever destiny takes him • Avenue's Most Glamorous Bachelors [of 2003] and Where to Find Them: #17 Jeffrey Epstein; find him "wherever Bill Clinton is" • Anthony Bourdain: "The average life expectancy of a working chef is about 52 or 55." Serena Bass: "What happens after that?" Bourdain: "You die."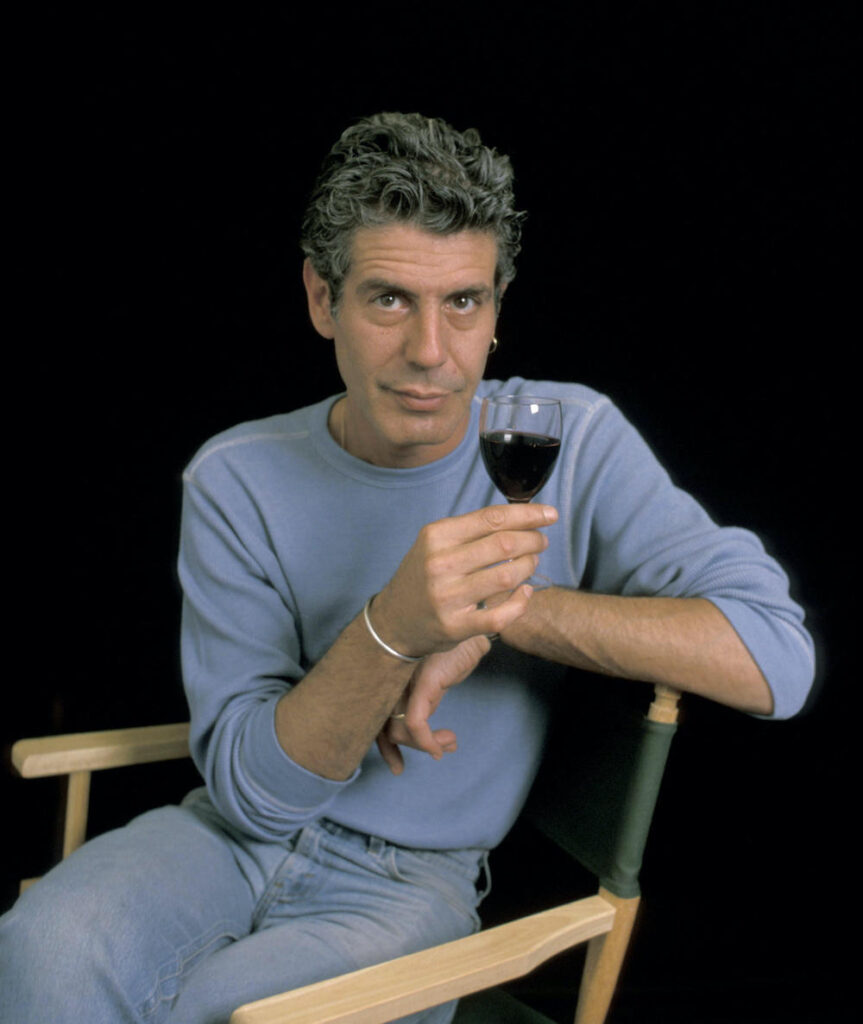 2004
Would Donald Trump, Avenue's A-lister of the year, ever run for office? "No. I prefer making money to spending money. Always have, always will" • Lynn Forester de Rothschild on her marriage: "I might be a nightmare for a lot of men. But fortunately, I'm just right for Evelyn" • John Loeb Jr., ambassador to Denmark, was told the embassy could provide him with only a half-armored car. "I asked which half? They said, 'Well, actually, the bottom half.'"
2005
Richard Kirshenbaum is brainstorming a new angle for client Judith Leiber: "Socialites are the new supermodels, they are what I like to call celebutantes" • Avenue's Sexiest New Yorkers: André Balazs, Anderson Cooper, Iman, Ralph Lauren, Diane Sawyer, Stephanie Seymour, Uma Thurman, Melania Trump, and Diane von Furstenberg • Ken Auletta: "[Bob and Harvey] Weinstein are two talented guys. But I'd rather watch their movies than work for them."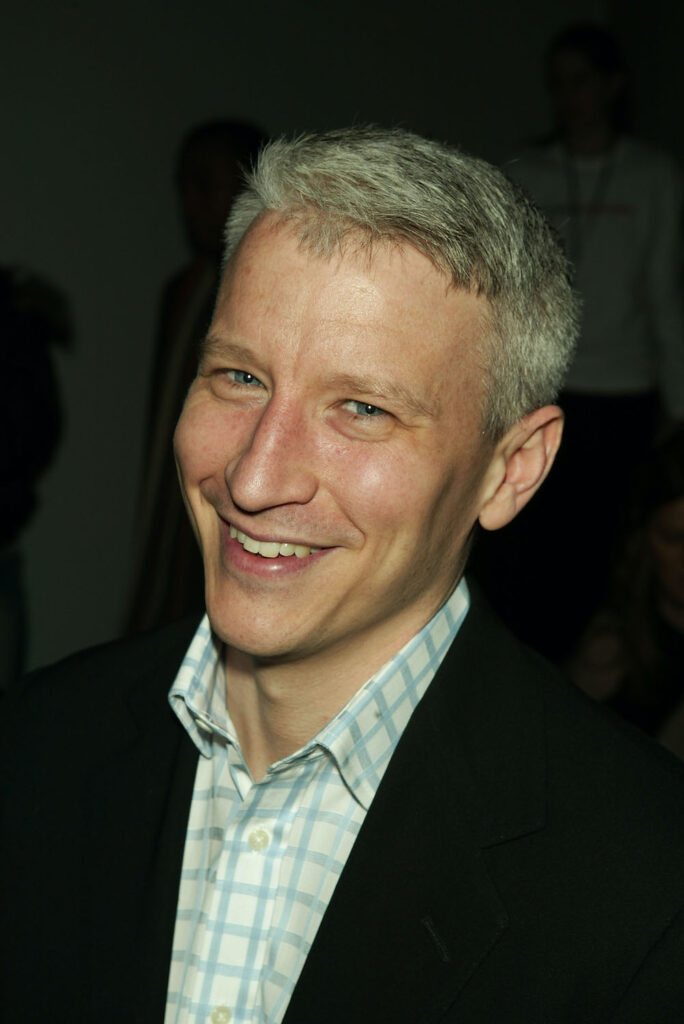 2006
Alex Kuczynski on Botox: "In my mid-30s, people told me I looked younger than I did when I was 19. It gives you such a feeling of power, like you are taking your life back. There's something deeply sinister about it" • Do you do Sudoku? It's part game and part puzzle, and it's taking the Upper East Side by storm • Padma Lakshmi: "Salman [Rushdie] has taken to New York like a duck to water. It's very endearing to have the man you love embrace what you love about your hometown" • Eliza Bolen [Oscar de la Renta's creative director of licenses, stepdaughter, and muse]: "I tell Oscar everything. I'll say, 'That dress is hideous, please, you have to change it.' Others at the office are certainly more respectful in their choice of words" • Bungalow 8 owner Amy Sacco's secret to the tightest velvet rope since Studio 54? Nadine Johnson: "Amy does not care about famous people who are not fun. That is the secret. No dullness. No killjoys."
2007
Luxury jewelry is no longer just for safe-deposit boxes and special occasions. More and more women have come to view jewelry as an important part of their everyday wardrobe, and style insiders are buzzing about all the possibilities for reactive expressions • Former Sotheby's chairman Alfred Taubman on serving prison time for price-fixing: "There was a big African-American fellow from Cleveland named Ben who was one of the first friends I made. He looked after me and protected me from the start." Nancy Kissinger kept his spirits up by sending "pictures of her new puppy."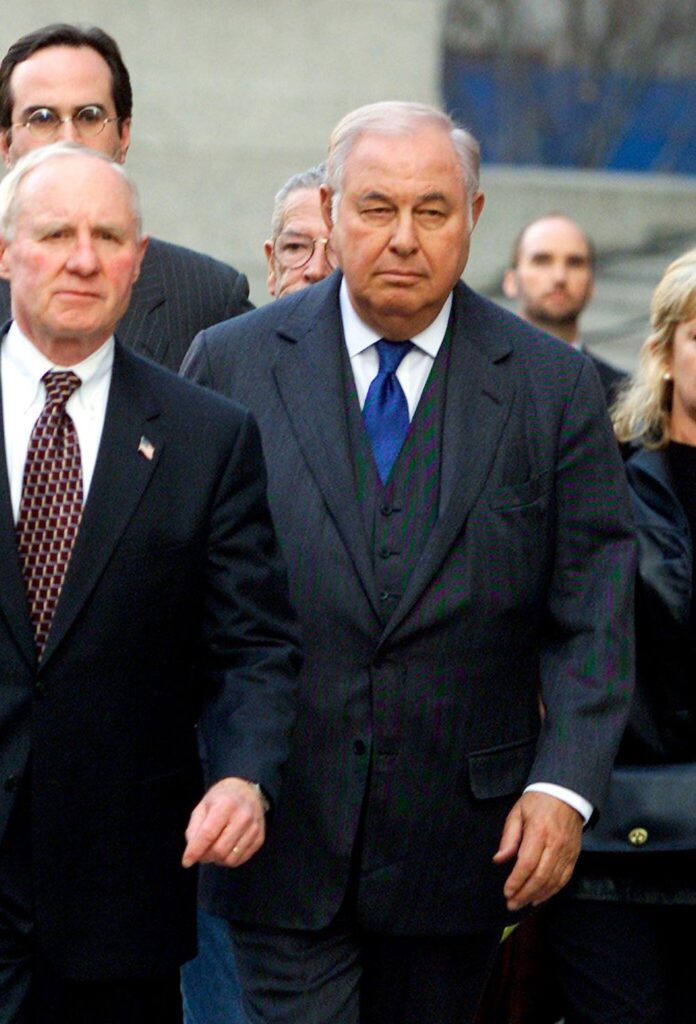 2008
The term "The Hamptons" is a media creation, but the people who have been going for generations don't call them that. So, if you want to fit in with the old guard, or sound as if you do, don't use the H-word when asked where are you going for the weekend • Dennis Basso: "The luxury furs are the Russian broadtail and the Russian sable, which seem to be consistently strong sellers. These furs were once used only for dressy occasions, but are now appropriate in sporty daytime applications."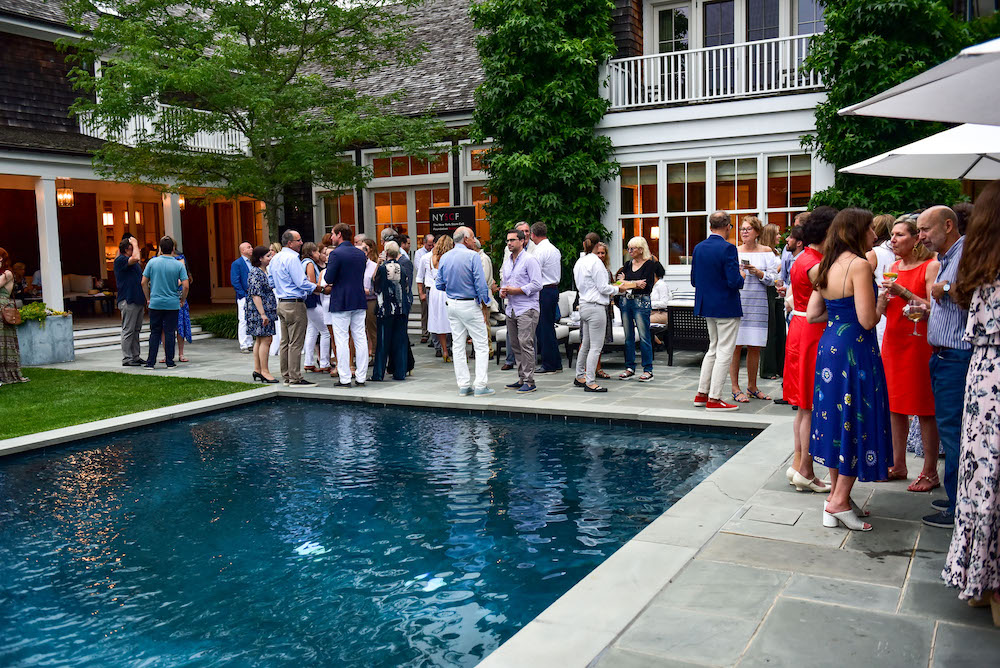 2009
Topper Mortimer: Being prominent on the charity circuit is "not necessarily a goal that anybody should strive for. Going out every night for the sake of self-promotion and getting their pictures taken" • Tinsley Mortimer: "Perhaps some of Topper's comments appeared insensitive. However, they were not intended that way. Topper never meant to denigrate the charity circuit or me."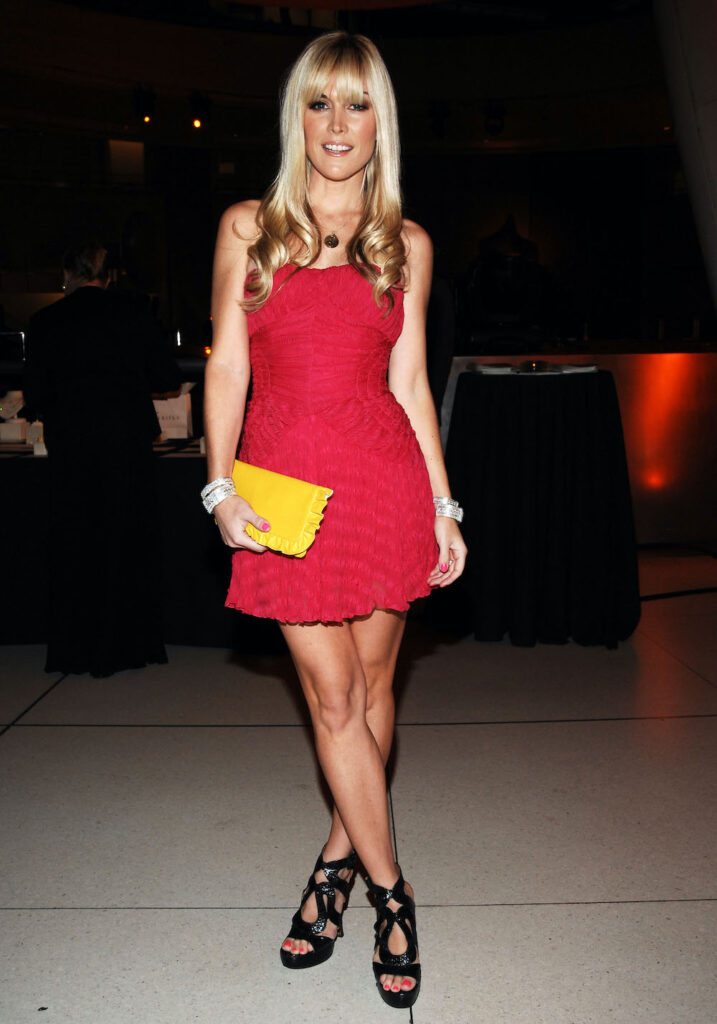 2010
Who is your favorite New Yorker, past or present? Donald Trump: "Robert Moses" • Canadian-born Countess Nathalie von Bismarck may have married into German royalty, but she's not one to sit around on her throne. She is svelte again, having survived her second pregnancy. "God put a skinny person in a fat person's body," she says. "It taught me compassion" • Le Bain, New York nightlife's newest spot, comes courtesy of André Balazs. At Ferragamo's bash, hosted by Fabiola Beracasa (with fiancé Jason Beckman), Gaia Repossi, Chiara Clemente, and Lady Alice St. Clair-Erskine, the crowd includes Max Snow, Victoria and Vanessa Traina, Stavros Niarchos, Meredith Ostrom, Joseph Altuzarra, Agyness Deyn, Irina Lazareanu, Elie Tahari, Poppy de Villeneuve, Olympia Scarry, Vito Schnabel, Anne Slowey, Vladimir Restoin-Roitfeld, Todd Eberle, and Stefano Tonchi • Love him or hate him, Gawker Media overlord Nick Denton, whose army of blogs helped define "snark," is laughing all the way to the bank • Publicist R. Couri Hay: "I think outside the box, more like a pentagram" • Hamish Bowles: "I have lots of colleagues who wouldn't be dragged into the second row over their dead body" • It's not uncommon for Marymount girls to be spotted sneaking cigarettes behind the Metropolitan Museum of Art across the street. Students are often heard moaning about writing the required biblical paper when they would rather be reading Teen Vogue • "To the Editor: We are students at Marymount School of New York, and we must say that your feature on private schools has infuriated us."
2011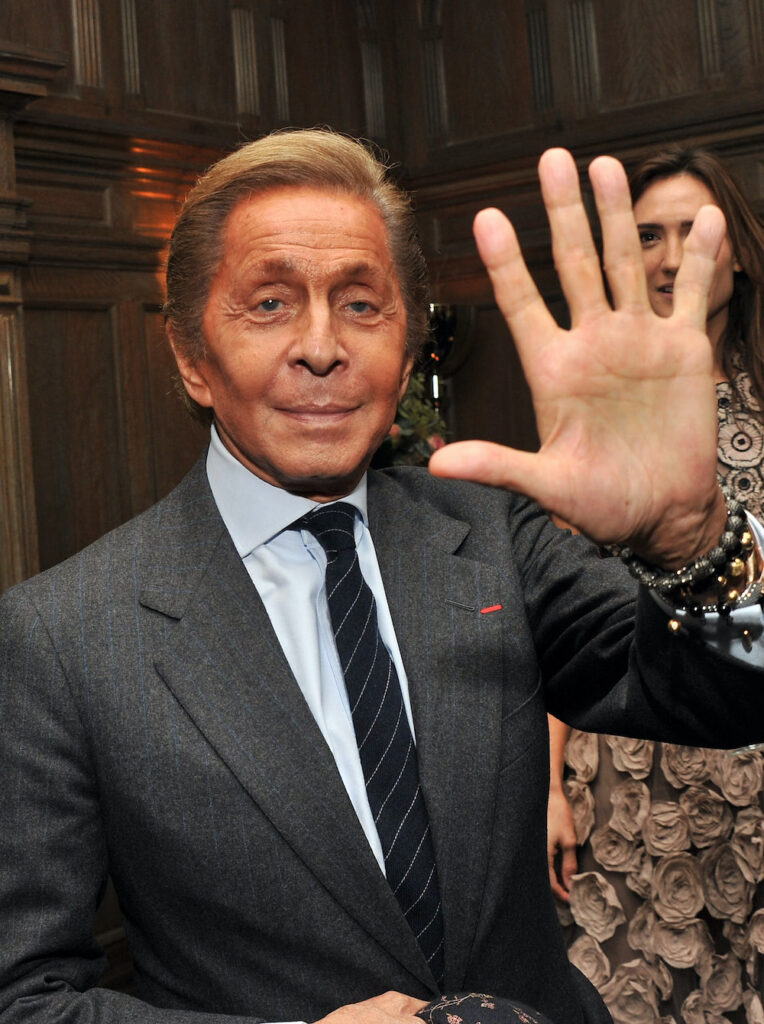 Youthquake! Hannah Bronfman, girl of the year • We've never seen more billionaires in one room. It was Richard LeFrak's surprise birthday party, and they all came: David Koch, Michael Bloomberg (in red pants), Anne Hearst, Steven Rockefeller, Donald Trump, Wilbur Ross, Stephen Schwarzman and some regular Joes like Woody Allen, Jay McInerney, Senators Frank Lautenberg and Charles Schumer, Gov. Jon Corzine, and Arriana Boardman • Brazilian bottle rocket Jayma Cardoso's Upper East Side restaurant/club Lavo has awakened the once sleepy neighborhood from a long disco nap • Chris Benz: "I can't imagine living anywhere other than New York. I would always be having a panic attack, thinking I was missing something" • Leelee Sobieski was discovered in the cafeteria of Trevor Day School by Woody Allen's casting director • Crow's Nest hotelier Sean MacPherson has become the unofficial social mayor of Montauk • Dubbed "the chic Sikh," Waris Ahluwalia has starred in Wes Anderson films and designs a line of jewelry • Who is your favorite dinner partner? Valentino: "Madonna, because she makes all the talk" • For sheer civic outrage and titillation, for Shakespearean sweep, for dramatic hubris and earth-shattering fallout, nothing beats the saga of Anthony Weiner.
2012
Elizabeth Taylor's sale at Christie's shattered records, pulling in $153 million. The jewels alone fetched close to double the record set in 1987 by the Duchess of Windsor's collection • Susan Fales-Hill [on The Help]: "Viola Davis deserves more than to amble access our screens in the latest iteration of that ubiquitous black female archetype… who serves as a moral touchstone and conscience for the glamorous Caucasian characters" • Three-year-old Jack [son of Suzanne and Woody Johnson] was named with sports in mind. "Woody just felt that guys named Jack were never the last one picked for teams," Suzanne says • Suddenly, the Brant brothers [Peter Brant II, 18, and Harry, 15, sons of Peter Brant and Stephanie Seymour] were everywhere this year. "We're a very aesthetic family," one said.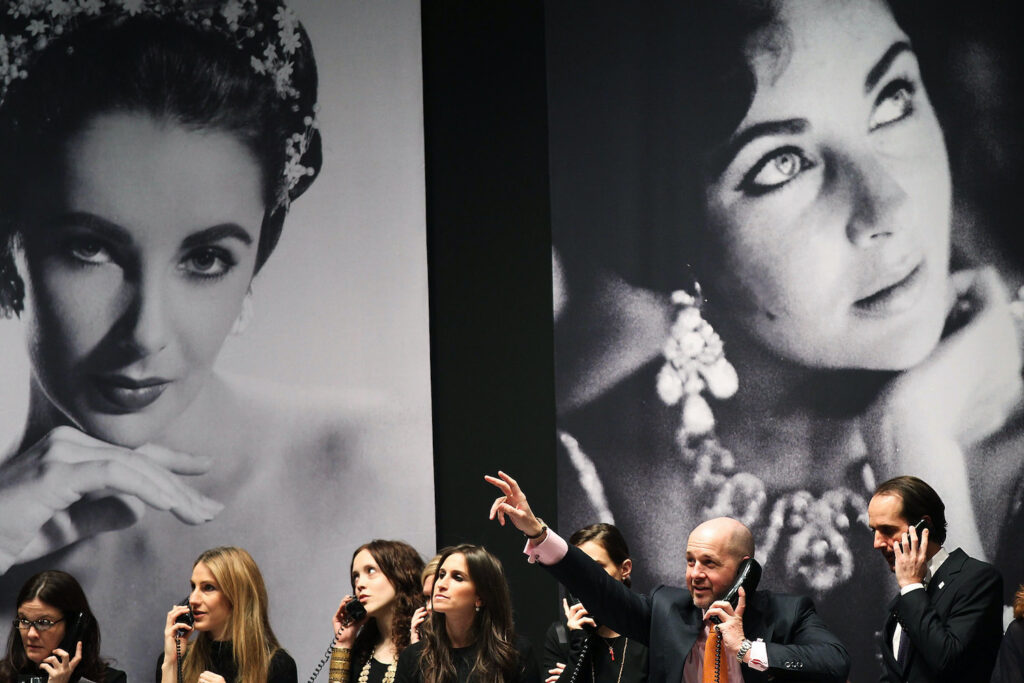 2013
For $15 million, Ross Bleckner will part ways with what was once Truman Capote's Sagaponack bolt-hole • At the Greenwich Polo Club, floral dresses fluttered and hearts swooned as Nacho Figueras's and Prince Harry's teams faced off • William Norwich on correctly keeping a Hamptons home: "Understand wicker. Otherwise, why bother?" • Anthony Haden-Guest: "I remember getting on a Jitney at 86th Street and seeing that a luxury brand had left a goodie bag on every seat. 'Everybody gets one,' the matron in front of me told a woman just seating herself. 'Really?' she answered, 'even the staff ?'" • Geoffrey Zakarian: "I served French fries every day in the '90s to Calvin Klein… our kitchen [at 44 at the Royalton, was too small for a fryer, so] I sent out for them from McDonald's. He never knew" • Mario Buatta: "I make neatness for everyone else, but I'm a real mess myself."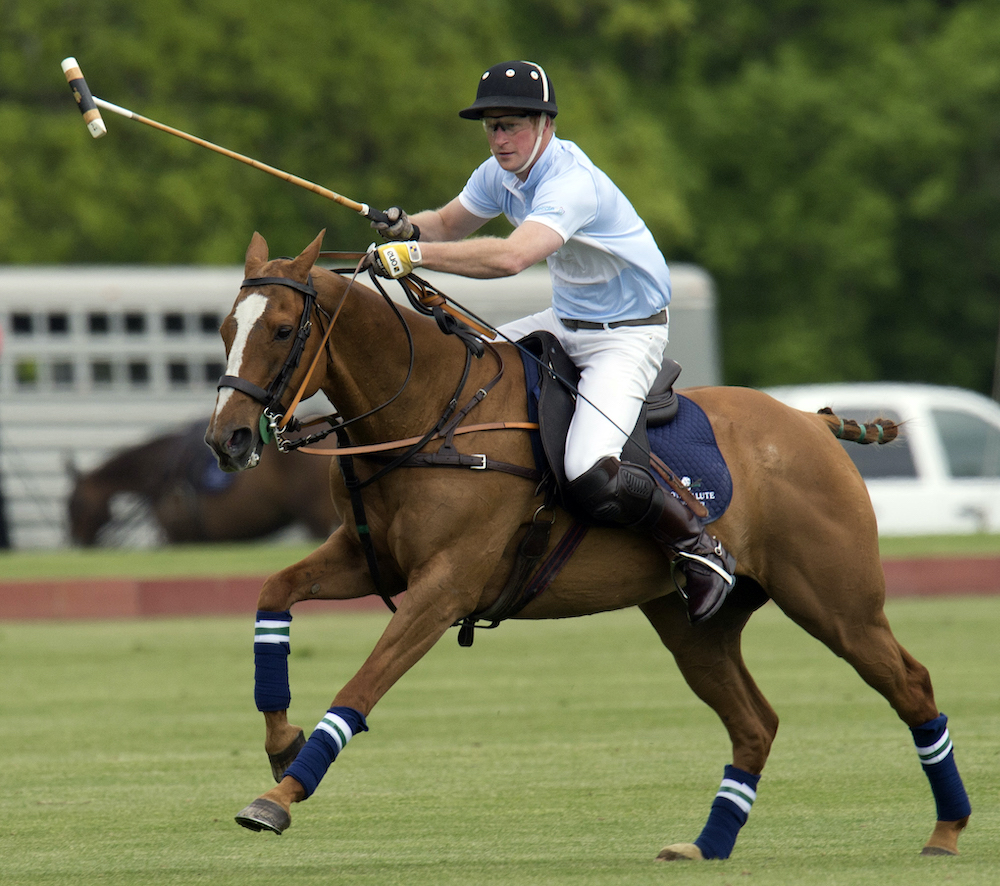 2014
Dylan Lauren: "My parents were never like, 'no candy for you'" • Sydney Biddle Barrows claims that [her former escort agency] Cachet's clients were so wonderful, they were the kind of men someone would pay $5,000 to a matchmaker to meet.
2015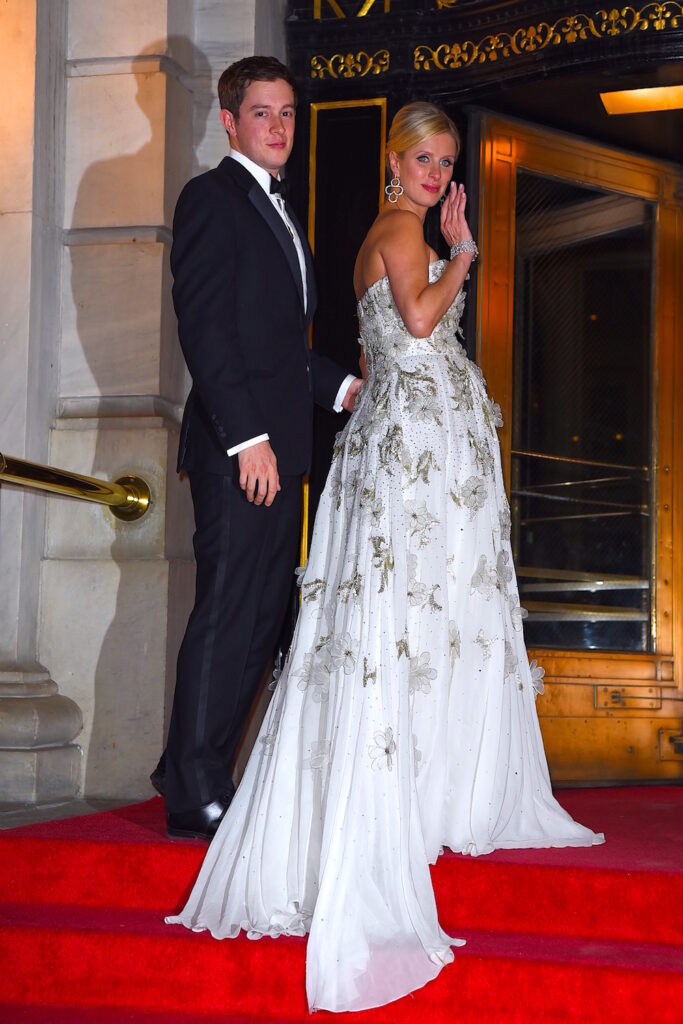 More than 90 years on, Palm Beach's Coconuts remains the island's most coveted New Year's invitation. Everybody wants to go, but absolutely nobody wants to be caught talking about it • "When I found myself single again," Blaine Trump says, offering a candied nut, "I went to Miami" • Brooke Garber Neidich's amazing fundraising prowess is a big reason why the Whitney Museum is opening its spectacular new downtown home this month • Nicky Hilton and James Rothschild met in 2011 at the Rome wedding of Formula One heiress Petra Ecclestone and billionaire businessman James Stunt, a fact that delights her. "In the olden days that's where you met your husband, at a wedding" • Lydia [daughter of Patricia] Hearst: "My childhood was pretty normal, all things considered" • The 2010s are about quality over quantity, and the rise of a more discerning type of social leader. There is no need to be in a million Patrick McMullan photos when you can hop into a few frames at the best of events and then filter it 14 times over, regram it, and share it to Facebook.
2016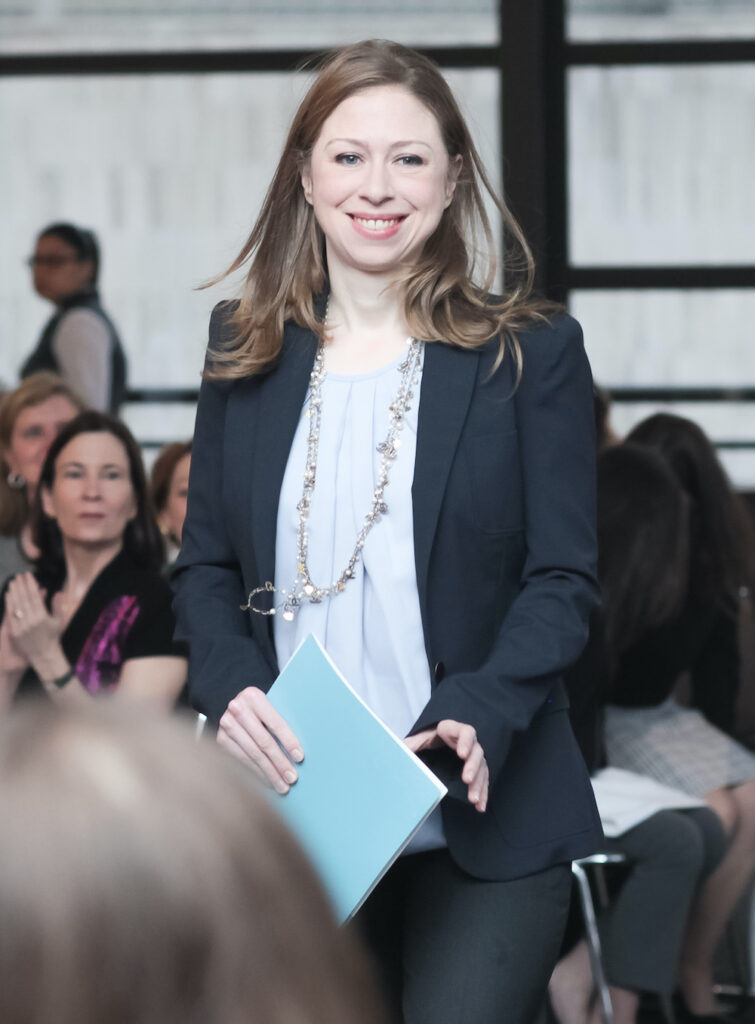 HRH Crown Princess Katherine of Yugoslavia: "When orphaned children ask where my crown is, I reply, 'The crown is in my heart'" • A savvy and razor-sharp Chelsea Clinton has been popping up in Park Avenue living rooms talking about her mother • Brownie McLean is the only person who was offered and rejected the Hope Diamond as a wedding present. "I felt negative energy and saw red sparks emanating from the diamond… I have always been psychic and I knew immediately it wasn't for me" • As for her It Girl status, Nell Diamond puts the appellation into perspective: "You don't see a lot of guys called that" • David P. Rapaport, MD, FACS: "I've always found the general attitude towards liposuction a little unkind" • In the flesh, the Duchess of Cambridge looks exactly as she is pictured. Tall and slender as a willow, she has a mahogany head of hair so lustrous it's easy to see why images of it have launched a thousand clickbaits • "People were more gracious and mannerly when I started," says Cindy Adams, 86. "There's no more politesse or refinement, even in the clothes people wear. People are walking around in their bras on 57th Street."
2017
David Koch on Stephen Schwarzman's 70th birthday party: "I've never seen anything like it. There were acrobats, Mongolian soldiers, and two camels" • George and Amal Clooney buy at 100 East 53rd Street • Bernard-Henri Lévy, the celebrated French intellectual, wears his Charvet shirt unbuttoned almost to the belt, a style that seems to symbolically offer the world access to his heart — and maybe other organs, on an a la carte basis • Once known as the "shy" Kennedy, Caroline, at 59, finally has come out of her shell • Carolyne Roehm: "Southern women are not ashamed of being pretty."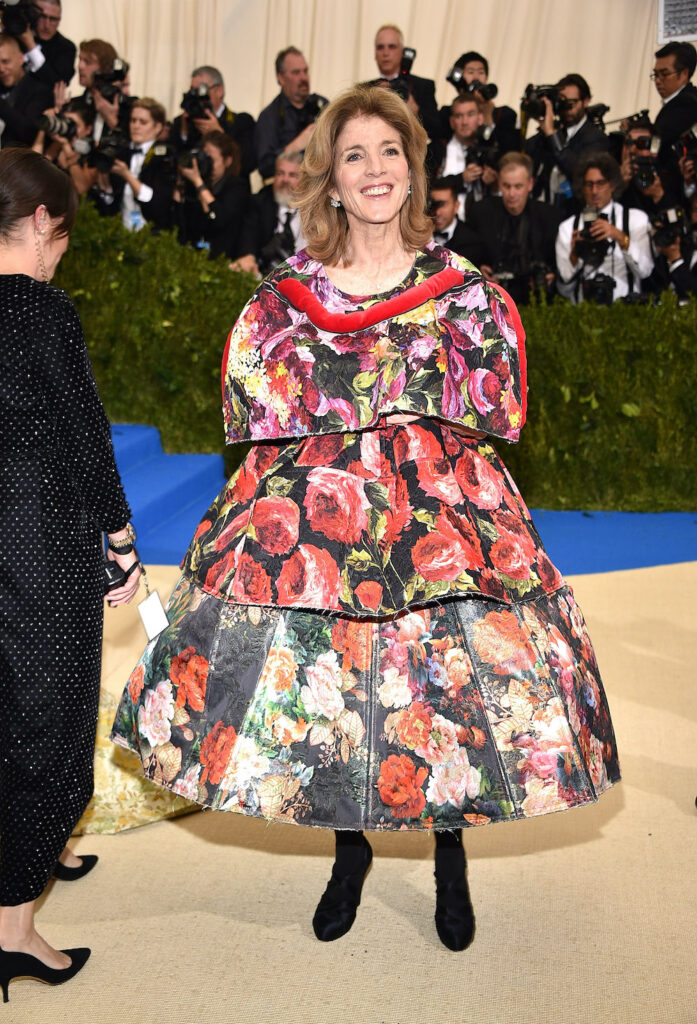 2018
Thanks to its new role as the seat of American political power, even the fiercest #resistor has to admit that Palm Beach is more relevant than it's been since JFK took to his Winter White House on North Ocean Boulevard • Ronald Lauder: "When other kids were going to football games, I went to museums" • Sailor Brinkley-Cook: "I see myself as a normal person and I surround myself with normal people. If I turn into a bitch, just slap me" • Nina Griscom: "Are tables of squealing millennial girls the new Berkshire pork chops?" • Because of #MeToo, anyone comparing this year's Avenue Power List to the last will notice a stunning turnover • Some say Susan Gutfreund dropping the price of her 22-room duplex at 834 Fifth Ave (to $68 million, from $120 million) spells "the apocalypse for an entire way of life."
2019
Avenue took the year off to get a little work done.
2020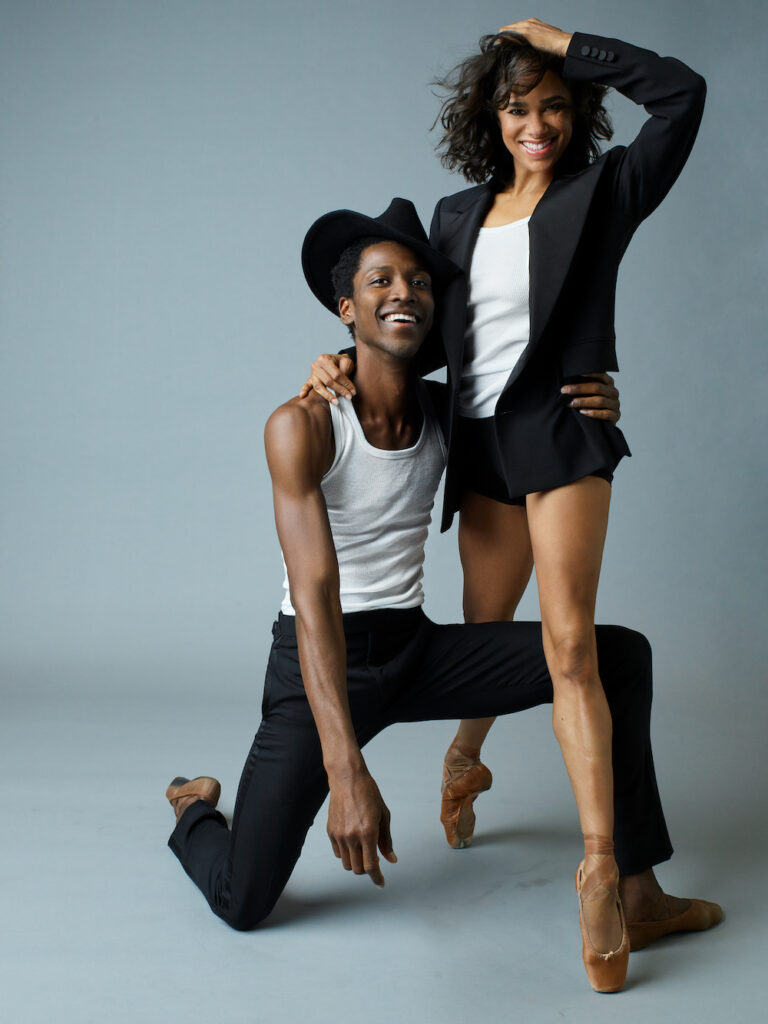 Avenue founder Judy Price: "I gave Manhattan a hometown magazine 44 years ago, and I'm excited to see its new chapter" • Misty Copeland: "When two talented dancers can come together, it's ideal and exciting. But when those two dancers are Black, it's explosive." Calvin Royal III: "It's a huge moment historically, both for us and for the next generation of dancers" • Gigi Gorgeous Getty, Jennifer Pritzker, April Ashley, and more: Meet the trans women thriving at the highest levels of business and society • Looking for a Covid escape vehicle? This Triton 3300-6 personal submarine starts at $5.35 million • Olivia Palermo: "Instagram has been an incredible vehicle" • Don Peebles: "From the period of slavery, through segregation, the civil rights movement of the 1960s, to the current state of economic oppression and police brutality, African Americans have been denied equal rights and equal opportunities. Being a part of a solution to knock down these barriers has driven me throughout my career" • Goldman Sachs chief executive and chairman David Solomon, 58, is moonlighting as a successful electronic dance music deejay under the moniker DJ D-Sol • Upper East Side witches for hire: "In Manhattan, most of the work is around money, unsurprisingly, and divorce. Women really want to hex their ex-husbands" • Le Bernardin's Eric Ripert: "We always do a truffle menu for the holidays, and I think we will keep that tradition this year because, believe me, despite the crisis there's a lot of demand for pleasure and luxury" • In a normal year, Aerin Lauder says, "We have Thanksgiving dinner at my parents' house in the Hamptons, usually 60 or 70 people." This year? Probably not.
2021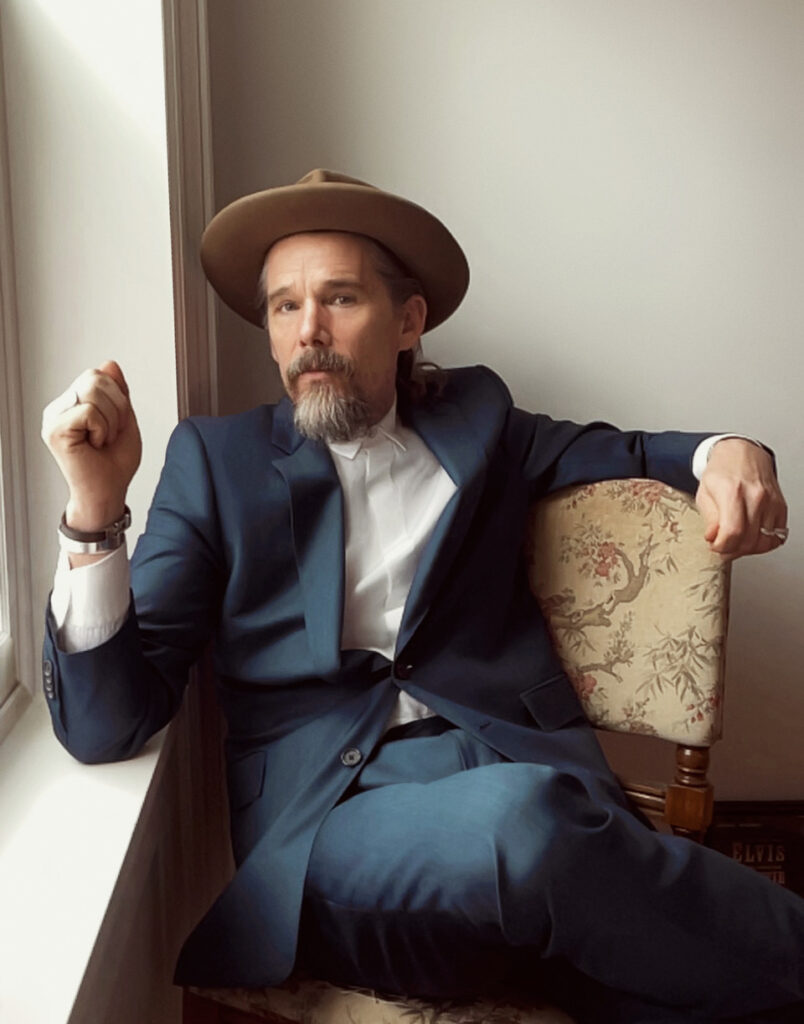 Have you ever been starstruck by meeting a person you admire? Joan Didion: "No." • "I even wasn't sure I would wear my wedding dress on the day," quips T. Anthony creative director Clo Cohen. "I'm very last-minute." • "I saw all kinds of people in Palm Beach, including many who had everything and still weren't happy," says George Hamilton. "But I also learned about suntanning and not wearing socks." • "As a person of notoriety, you have a leg up on other writers, as far as selling books is concerned," says Ethan Hawke via Zoom about his third novel • Princess Marie-Chantal of Greece: "If there's a situation, I want any of my kids to be able to pick up the phone and call me. Whereas I was always petrified of my parents" • Convicted grifter Anna Delvey: "Regret is a useless feeling. I can't go to Citibank saying, 'You know what, I took the $100,000 from you and I'm so sorry.' They're not going to say, 'Don't worry about it, as long as you're sorry!'" • Peter Marino, whose namesake art foundation opens in Southampton this summer, is also designing a sprawling private property and resort for Dmitry Rybolovlev on the Greek island of Skorpios, which the Russian oligarch bought in 2013 from Aristotle Onassis's granddaughter, Athina. "It's the biggest project of my life" • This summer's must-have accessory for the Hamptons elite is a panic room • For Maye Musk, the silver-haired entrepreneur, model, nutrition expert, and mother of Tesla billionaire Elon Musk, small talk at society events inevitably involves attempts to curry her son's favor • As proud as Georgina Bloomberg is of her father's political work, she can't forget how he announced his run for mayor the day she graduated from high school. "I was like: 'that one day?'"
---