For 45 years, Avenue has chronicled Manhattan and its colonies in the East End, Palm Beach, Europe, and beyond. The result is a revealing and highly entertaining account of Manhattan power brokering, taste making, and cocktail chatter over the past five decades. Here, please enjoy highlights from the 1990s, pulled directly from our archives.
[Some entries have been edited and condensed for clarity]
1990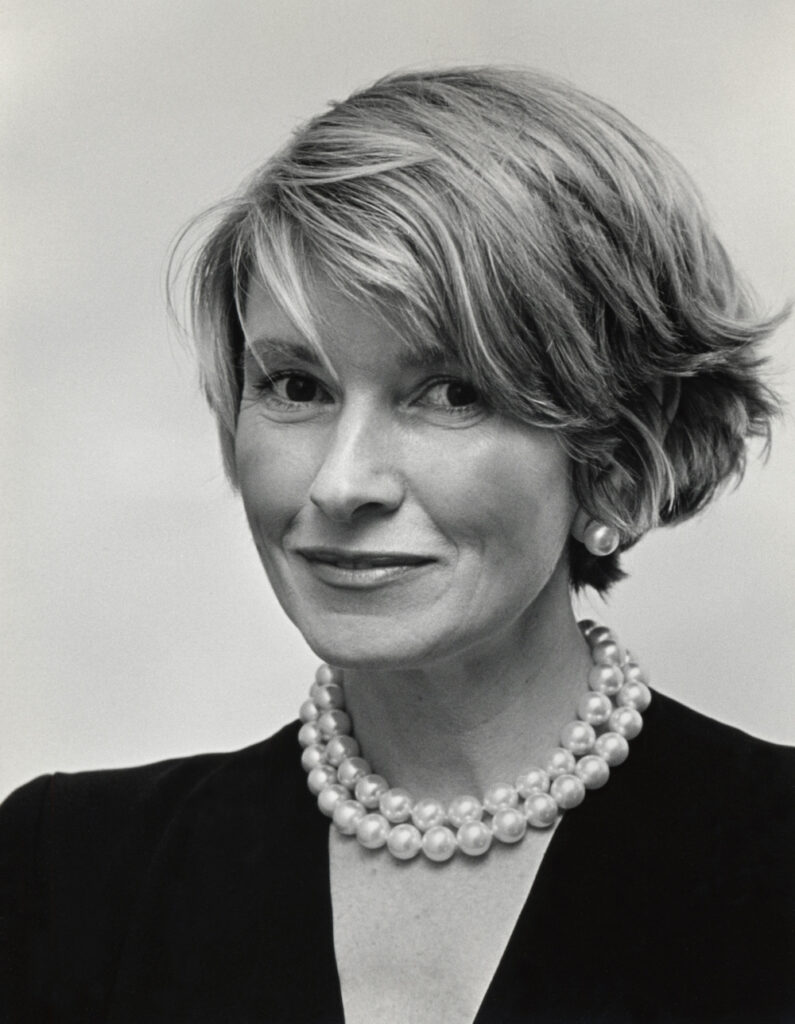 Martha Stewart: "I know how to do everything. I can sew as well as Armani, make evening gowns with boning. I can wire a lamp or a house if I had to. I can do plumbing, install Omni water filters, glaze windows, skin a deer, kill my own chickens, I'm not boasting. What I hate to hear is 'Oh, she's this Connecticut socialite who's sitting there directing people to do things.' I physically do the stuff I write about" • Bob Mackie: "When things get too tasteful, they are too boring to even look at" • Fran Lebowitz: "I miss when the city was poorer. It was really fabulous because the only people who lived here were the people who deserved to live here. What you had here, basically, were poor people, rich people, and misfits such as myself who could not live too well" • Princess von Habsburg, her husband, investment banker Eric D'Antin, and their three children were evicted from their five-bedroom penthouse on East Seventy-Second Street for failing to pay $108,000 in back rent. According to the princess, both sides were to blame.
1991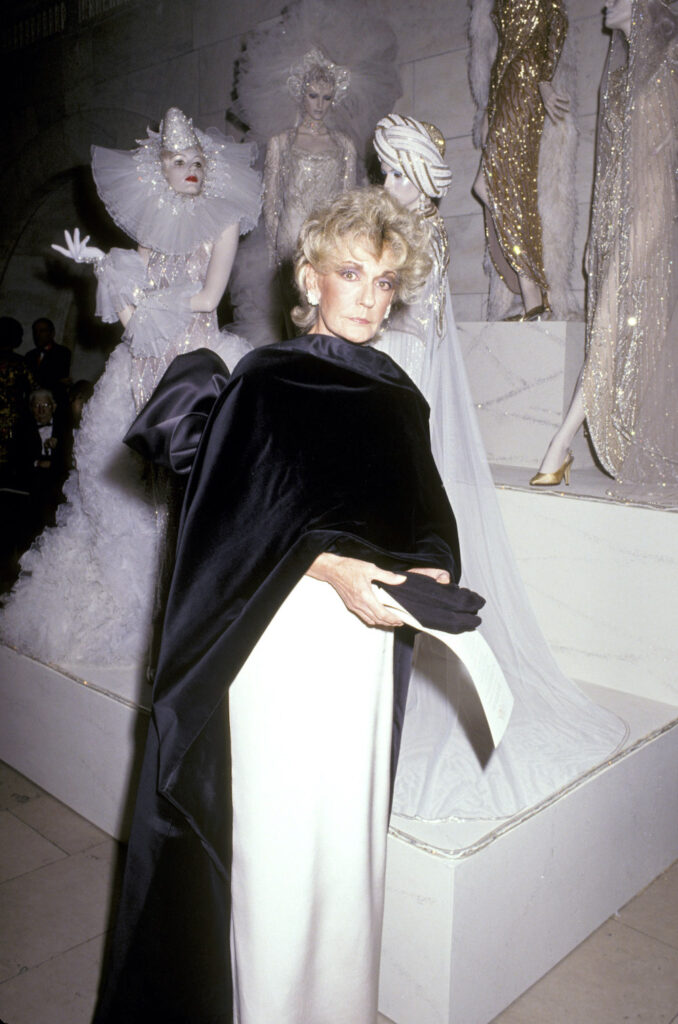 "I like jewelry that looks like weapons," says Diane von Furstenberg from the couch of her suite at the Carlyle. "The aggressive mode is very interesting to me" • Those who paid $125 to attend the Met's Costume Institute bash were disappointed to have their usual venue for dancing — the Temple of Dendur — usurped by those who paid $900 to dine there. After dinner, Pat Buckley, Blaine and Robert Trump, and Naomi Campbell ventured into the new Petrie and Kravis Wings for dancing • Museums can't afford to buy world-class paintings, so they must court collectors — some of whom are difficult. "Nothing with Armand Hammer was easy, and nothing with Hammer moved quickly," recalls J. Carter Brown, director of the National Gallery • For those aspiring to a Presbyterian lifestyle, there is Old Beach in front of the Maidstone Club in East Hampton. Locals inform us that the lifeguards hired by the club will let you drown if you're not a Wasp. (We think they're just kidding) • Russell Simmons, the 34-year old chairman of Def Jam Records, who's been called the King of Rap, is partial to the witty designs of Paul Smith • Madonna's press people attributed her brand-new lips to a little-known lipstick shade by MAC. At Bendel's — the only New York store where the Canadian makeup line is sold — Russian Red is the cosmetics department's single biggest seller.
1992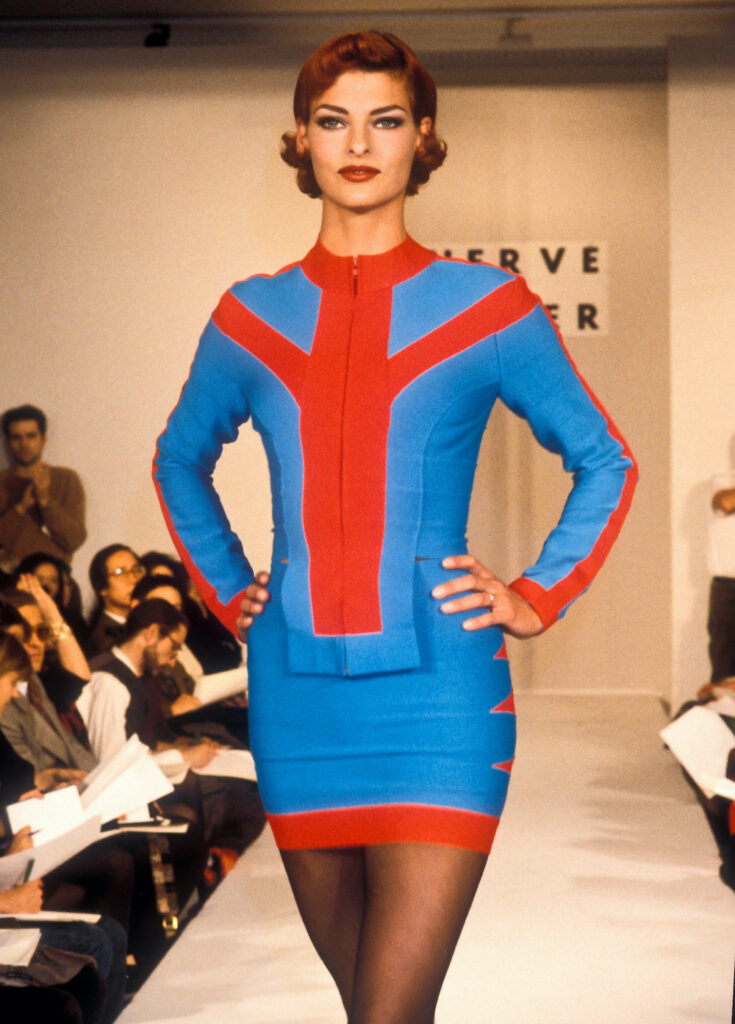 After just one show, Hervé Léger has been anointed the "New French Wrap Star." Not only did Linda Evangelista model, she requested to be paid in dresses • The Ritz in Paris recommends a festive dessert finale at their restaurant: cantaloupe soup. Add the champagne before, or at the table to impress guests • Organized Labor's Best Friend lives in the Waldorf and wears a diamond as big as a kumquat. Lilly Fallah Lawrence, oil heiress, campaigns for a liberal workforce from her pink bedroom filled with porcelain butterflies, antique fans, an Al Pacino Scarface poster, and three stuffed animals: Pandy F., Pooch, and Princess Isis.
1993
Haruki Murakami: "In Europe, I am always a foreigner, but here nobody sees me that way" • Jerry Seinfeld: "I collect Porsches, too, they're very similar to my Dakota Jackson chairs: functional style" • Nicole Miller gets her palm read and it looks like her trip to St. Tropez may result in a major upheaval in her life: better for her to stay at her house in the Hamptons? "Can I get a letter from my astrologer to get out of my plane ticket?" • Paul Newman's summer camp is for children with cancer and blood diseases. When one asked who he was, the actor pointed to his face on a carton of Newman's Own Lemonade. The kid asked, "Were you kidnapped?"
1994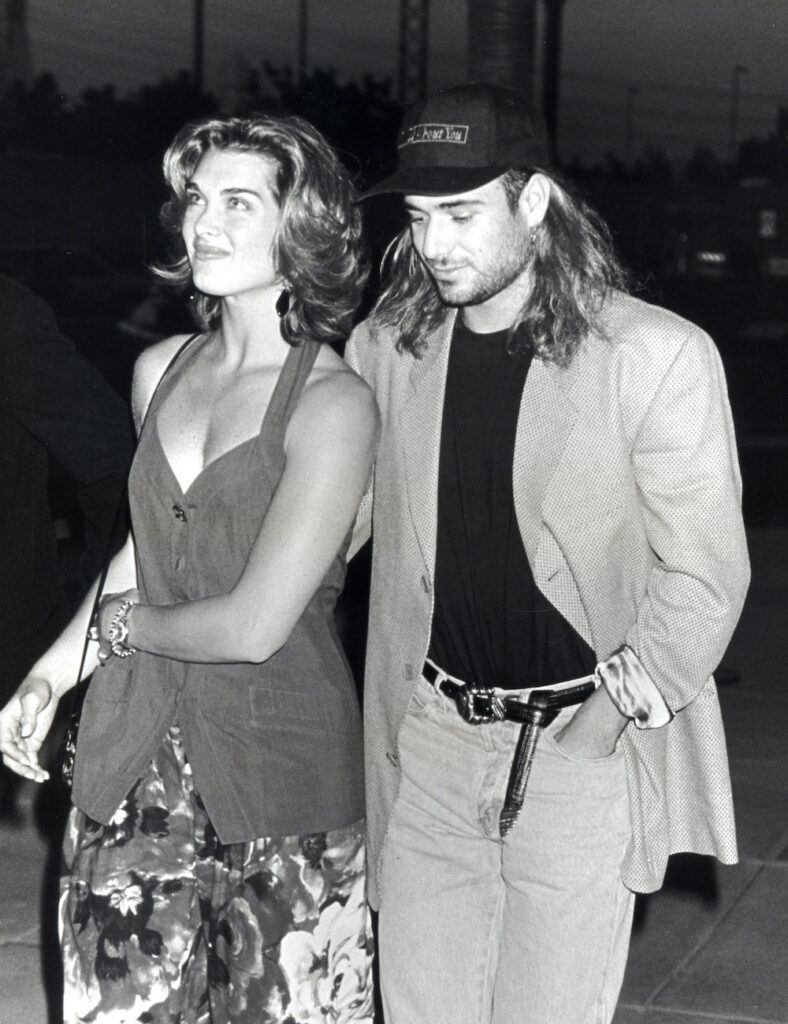 Kurt Thometz's first library consultant client was Diana Vreeland. "We could talk about Proust for hours. I still left wondering if she had read it, but she could talk about it so intelligently, it didn't matter" • So many fingers in so many pies have led many to tout Michael Bloomberg as some kind of Ted Turner or Rupert Murdoch of Wall Street. His lips purse when he hears the comparison. "A lot of people don't like those guys. I'd rather have them think of me as Tom Cruise" • Whit Stillman on posing for photographs: "I won't smile. I just won't frown. I'll be… well, less" • Brooke Shields on boyfriend Andre Agassi: "Am I engaged? No. Even my mom called and asked if I had gotten married. I said, 'Don't you think I'd tell you?' She said she didn't know anymore."
1995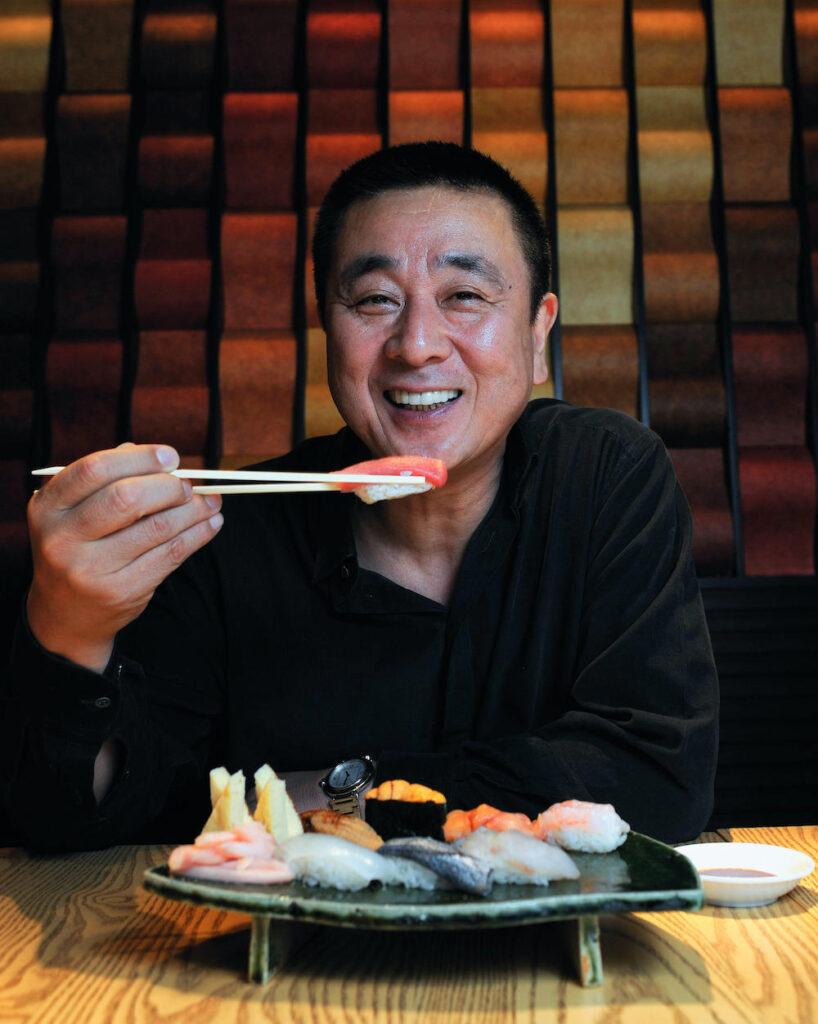 What is slated to replace La Côte Basque on East 55th Street, a gastronomic icon where the Duke and Duchess of Windsor held court, presidents and princesses dined, and countless romances bloomed? A glorified airport gift shop by Disney • Nobu, Drew Nieporent's hot new Japanese restaurant in TriBeCa, features chef Nobu Matsuhisa. "Paul Anka wants to come?" he asks, scanning for a place to squeeze him in • "I have nothing to say about Ruth Reichl," says Sirio Maccioni [after the New York Times critic drubbed Le Cirque.] "For me, Ms. Reichl does not exist" • Helen Mirren has earned a place among Britain's leading ladies as well as the sobriquet of the thinking man's sex symbol. "It's never a challenge to drop your pants, but it does spice things up" • For 28 continuous seasons Bobby Short has seated himself at a Baldwin in the Café Carlyle, the most romantic and prestigious cabaret venue in the world • In 1994 the newly widowed Marylou Whitney set off solo for Alaska and found a new love: the Iditarod. Corporate sponsors have been harder to come by lately because of PETA and Humane Society pressures, but Whitney pooh-poohs the activists' allegations. "I wish every child in the lower 48 were as well taken care of as those dogs," insists the nouvelle frontierswoman • Todd Oldham: "You would have to enjoy yourself if you went out in my jeweled cake shirt. You wouldn't have a choice. Imagine someone being grumpy in this. Impossible" • Dolph Lundgren, the six-foot-five-inch Swedish karate black belt best known as Grace Jones's former inamorato and Rocky Balboa's nemesis in Rocky IV, is living on the Upper East Side while he pursues a stage career • Kate Winslet: "My parents didn't encourage me [acting]. In fact, it was quite the opposite. But I was absolutely determined that I was going to do it. Now they just let me get on with it" • Donna Hanover Giuliani: "They don't give you a manual with the children; and they don't give you a manual with the first lady job either" • Aerin Lauder "wouldn't be caught dead in overalls."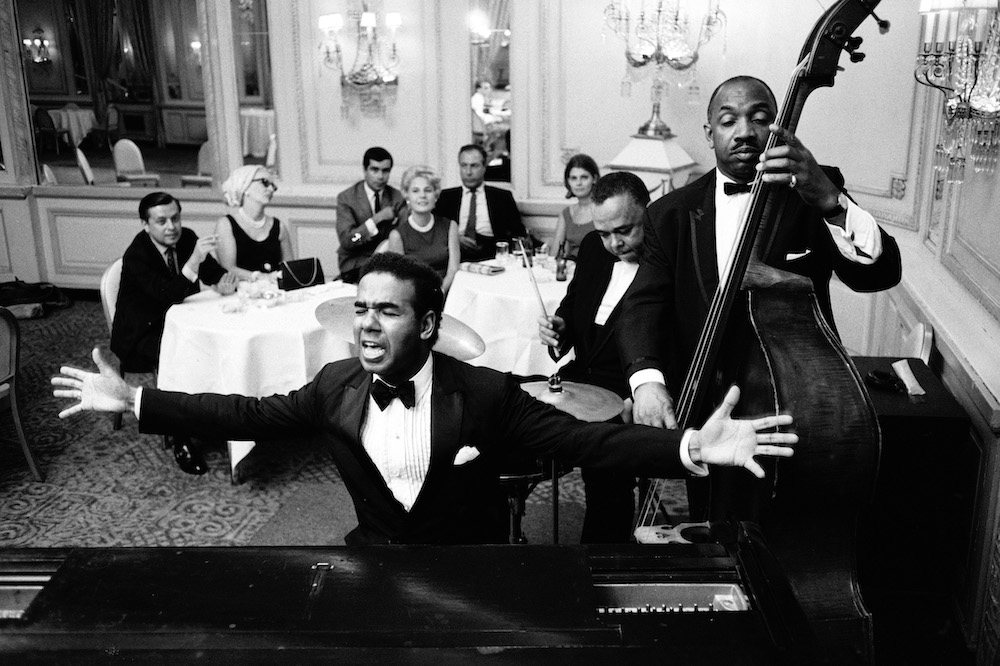 1996
On knock-off plastic surgery: "If that's an authentic Daniel Baker face-lift then that lady selling Prada handbags spread out on blankets on 57th Street is Miuccia Prada herself " • All 1,301 items offered in the Jacqueline Kennedy Onassis estate sell at Sotheby's in April, raising $34.5 million • Vera Wang: "To me, July and August mean a great book, a Carvel cone with sprinkles, and a secluded part of the [Southampton] beach."
1997
The San Remo is the starriest building in New York with residents Steven Spielberg, Demi Moore and Bruce Willis, Steve Martin (who combined two apartments, then rebuilt the wall after divorcing Victoria Tennant), Dustin Hoffman, and Scott Rudin. Madonna and Calvin Klein didn't clear the board • "Oysters and men's bikini underwear" are what turn Cynthia Rowley on.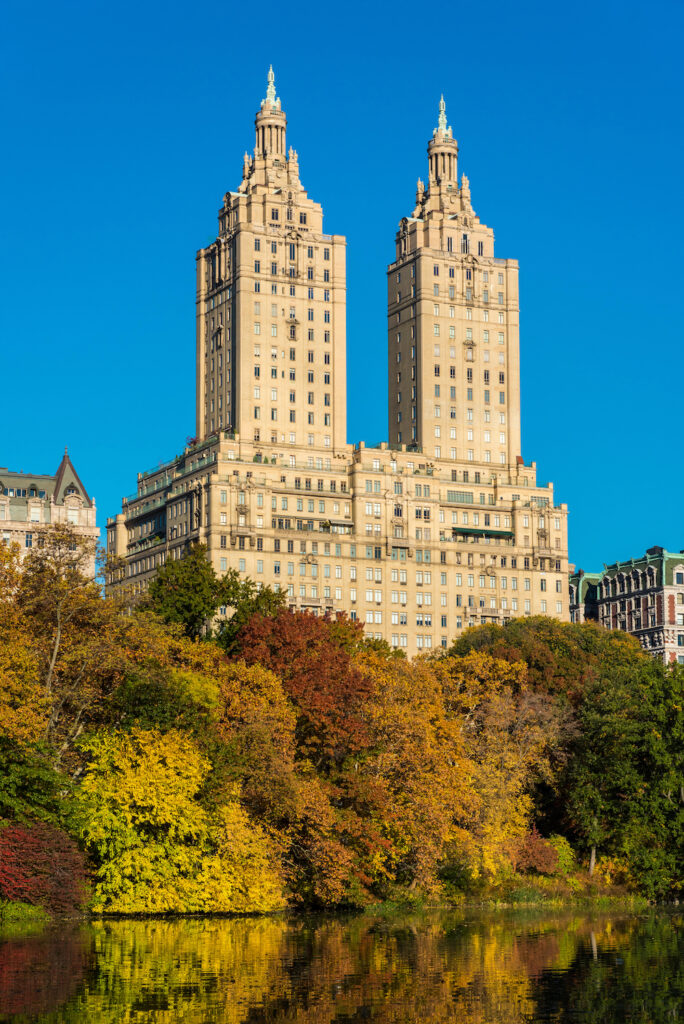 1998
Nan Kempner: "I come from a long line of clotheshorses. My grandmother was the most finely dressed woman in the world. I remember when she was sick, with her pink silk sheets and satin coverlets, and everything was always perfect" • Marty Richards held his annual summer dinner and disco party for several hundred at his Southampton estate. The theme was nautical, with tablecloths matching his Versace silk shirt • After decades of neglect, close calls with calamity, and years of renovation, thousands of revelers celebrated Grand Central Terminal's rebirth at a massive rededication ceremony and black tie gala.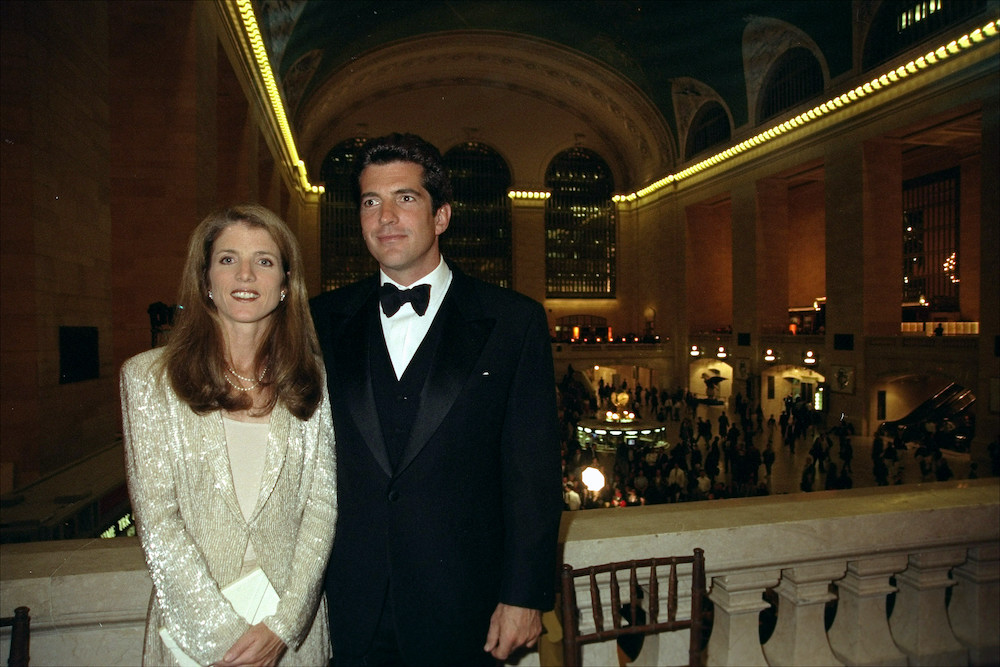 1999
Her hips are pips and 975,000 people a week see them on a billboard as they're driving west on Sunset Blvd. Nikki Haskell, a bicoastal party giver and -goer is famous among Hollywood stars, New York socialites, and Italian counts for her diet products • Ashley Schiff was pre-med at Yale. A year on the crew team and she couldn't fit into her debutante dress. Mother advised she "pick a better sport" — so polo it is. With a "0" handicap she's the only woman playing at Bridgehampton this summer, on David Walentas's "Two Trees" team, along with Nick Manifold, Luis Lalor, and Nacho Figueras. Go Ashley!
---