Beige Is Not a Color (Vendome Press; $75) may sound like a pronouncement from legendary editor Diana Vreeland, but it is, in fact, the mantra of stylist-creative consultant Carlos Mota as well as his all-purpose Instagram hashtag. It's a dramatic declaration…and occasionally, an accusation. In this case, it's also a big, luxurious album, a portable inspiration board tacked with freeze-frames from all the apartments and houses the onetime Caracas-based set designer has fallen dangerously in love with over the years, giddy museum-quality paintings blasting holes in the retina and supersize flora gazing from its pages. Mota, seemingly, never met a red he didn't savor.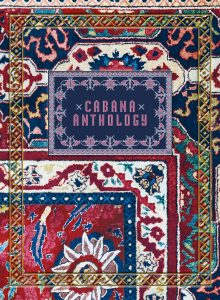 Cabana Anthology (Vendome Press; $95), is a 6.5-pound, clothbound tome curated by Italian tastebroker Martina Mondadori Sartogo, who is the founder and editor of Cabana, the magazine. It's a decade-old, quirky periodical that revels in the unexpected. To perhaps no one's surprise, a lady named Lavender Cross has a country home in Milan. Ralph Lauren likes his sunsets with teepees in the backyard, and an Italian transplant halfway across the world in Morocco prefers his landscaping to include a tree with the skulls and bones of cattle fruiting its boughs. But mainly this is an encyclopedia of cities, a moody highlights reel from Moscow, Lisbon, Bologna, Seville, cataloguing color, pattern, and texture, often in magnificent riot: the red coral of Trapani, Mughal miniatures, dusty canopied beds of bygone grandees and their forlorn bone china. There's beauty in those ruins.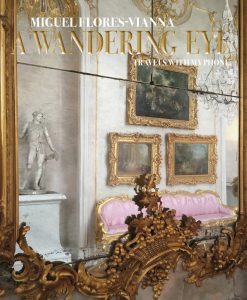 Not much escapes A Wandering Eye: Travels With My Phone (Abrams Books; $45) by Argentine photographer, and former magazine editor, Miguel Flores-Vianna, whose Instagram moments from all over the globe will either prompt major travel envy or have you exclaiming, how in hell did I miss that? Painted swans close-on, in a coffered ceiling in Sintra. The hauntingly beautiful Tangier digs of antiques dealer Peter Hinwood. It's all casual corners and inexhaustible exotica, snapped with Flores-Vianna's iPhone and an unintended primer in how to push the medium.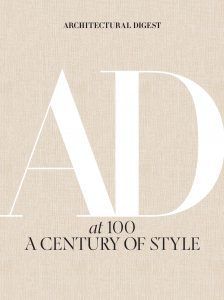 Memory speaks in Architectural Digest at 100: A Century of Style (Abrams Books; $100), a best-in-show that manages to interrogate how we live when literally anything is possible. These are the houses that won their way into Architectural Digest with what its editor calls the "wow factor." Take California alone, which kicks off the book. The vaulted raw-steel ceiling for entrepreneur-philanthropist Eli Broad. The stunning lava-flow shingle dwelling in Malibu, a signature look from architect Bart Prince. Museum director and dealer Jeffrey Deitch commissioned a kaleidoscope-colorated party room, which was unveiled in 2017. "I did not want the house to be just a house," Deitch explained then. And that's just it: no one does.