When New York went into lockdown in early spring, any gambler would have bet money on corona babies and divorces coming down the track. In the absence of the usual professional and social distractions, both proved to be true. Fewer, however, may have wagered on the stress of the pandemic leading to an uptick in extramarital affairs.
But if the last few months are anything to go by, while monogamy may not be a part of human nature, transgression clearly is. It may be harder than ever to physically meet up, but just as people have found creative ways to deal with being cooped up inside, they are finding imaginative ways to cheat.
"I've never had to think so fast on my feet," says Kane, a financial advisor to ultra-high-net-worth individuals at one of the country's leading banks, who prefers not to go by his real name for obvious reasons.
Like his cohort of friends trapped in tepid marriages from which they can't afford to extricate themselves — mostly C-suite philanderers accustomed to afternoon trysts at midtown boîtes such as Lavo before going home to family — Kane has had to lift his game.
"The old excuses just don't cut it anymore," he says, lamenting the days when he could blame his absences on early-morning monitoring of Asian financial markets or after-work glad-handing. "I find myself straining to remember the plots of books and movies that have affairs in them for inspiration."
If reruns of The Affair or thumbing through Claire Messud's The Emperor's Children, in which the protagonist has an affair with her best friend's father, yield no suggestions, he would do well to take a page from the duplicitous Upper West Side executive who in the last few months has somehow convinced his wife that he's attended no less than three off-sites upstate even after these retreats became about as extinct as a three-whiskey work lunch. Or from the notoriously lazy charity gala regular who has reinvented herself (to her husband at least) as a hands-on do-gooder, claiming to deliver food to housebound residents twice a week — by foot!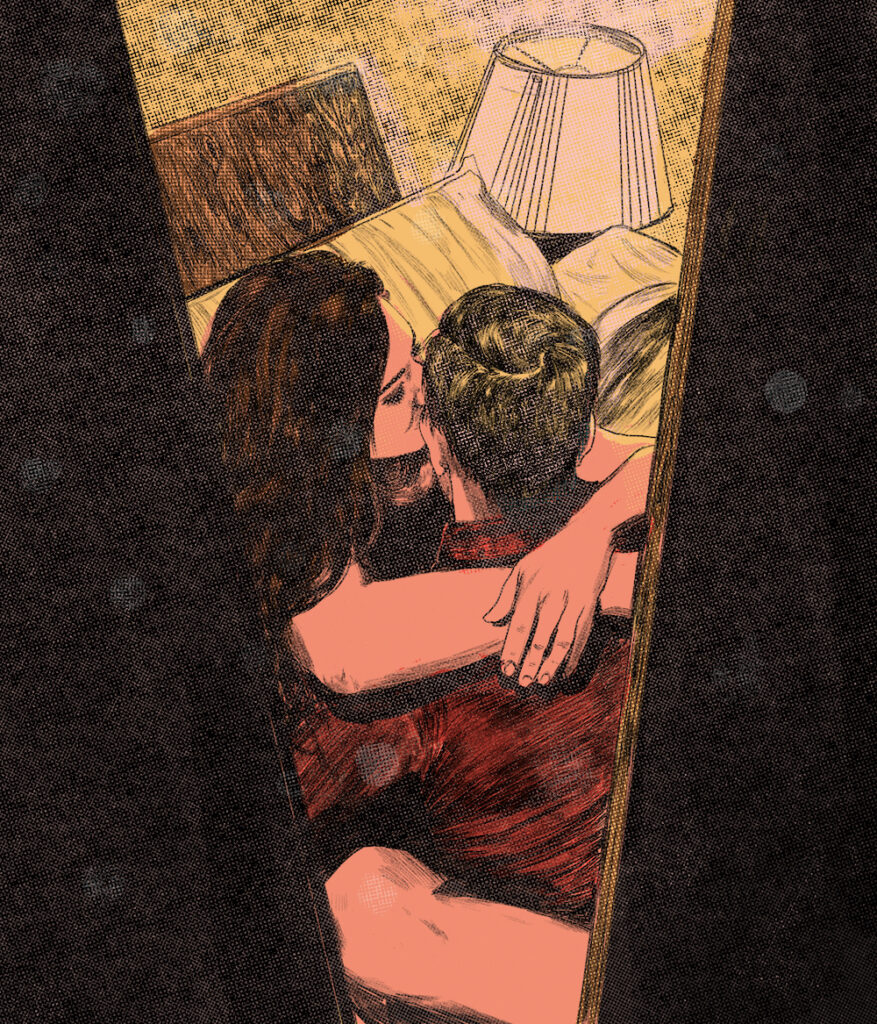 Others are turning up the pace on their fake forays outside.
"I've found that the best thing is to say that you're going on a long run," says Justin, a trade commission attaché. "Depending on how fit you are, a run can last up to two hours, and it's totally acceptable to get home sweaty and smelly."
But, he cautions, if you're hooking up with someone from a dating app, "The rule of thumb is to never meet up with anyone more than 4,000 feet away. It's just not enough time unless you really want to sprint home."
"Running is very big these days," jokes Dr. Kathryn Smerling, a family therapist on the Upper East Side. "So is meeting a socially distanced work pal.
"Seriously though," she continues, "I'm not surprised at all that people are having affairs despite the risks and ramifications. If there were cracks in a relationship before the pandemic, there are now fissures."
It's an opinion shared by Kristina Coop Gordon and Erica A. Mitchell, two psychologists who in July cosigned an editorial about infidelity in the time of COVID-19 in the journal Family Process.
"Individuals who are dissatisfied in their current relationship are more likely to explore alternative options," they wrote, "and the increased stress from the pandemic may be contributing to more negative perceptions for individuals of both their partner and their relationship."
Not surprisingly, Ashley Madison, the dating site for married people wanting to get a bit on the side (and whose tagline "Life is short. Have an affair" takes on new meaning in a pandemic), is reporting approximately 17,000 new users a day — many of them in New York. This, despite the fact that the site became a household name in 2015 when hackers stole the information of more than 37 million adulterers, and a year later was mired in further controversy when it emerged that they had used bots masquerading as females to lure wannabe rakes.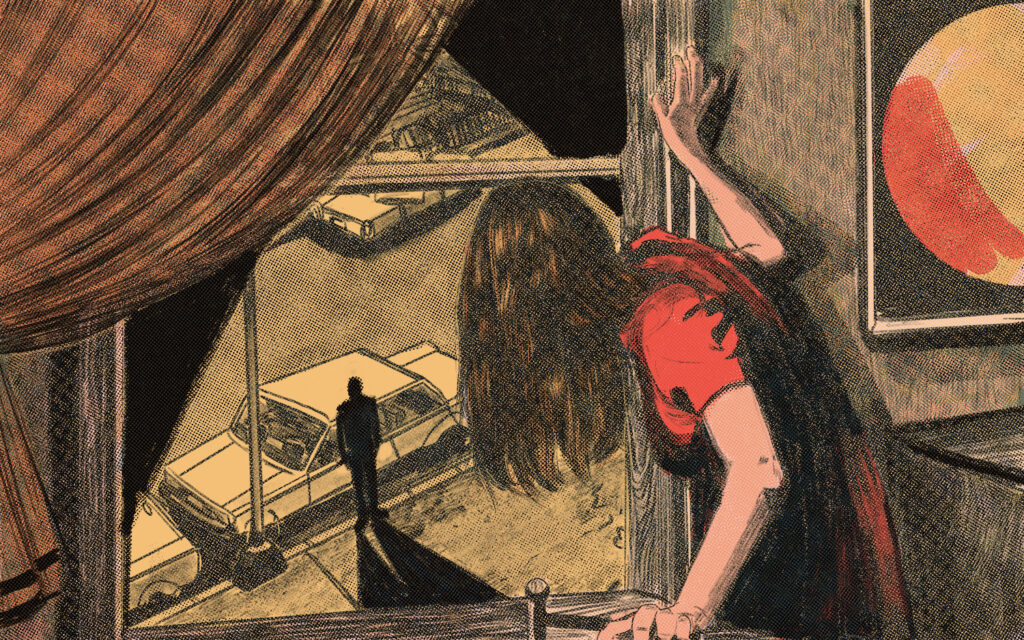 "There you go," Paul Keable, the company's chief strategy officer, says good-naturedly in reference to the company's record, "that should tell you how prevalent this is. We actually saw a dip when the lockdown orders started. And that was a normal reaction to an incredibly unprecedented event. But as the weeks wore on we started to see the increase in our traffic. A lot of people are clearly coming out of this extended period of being with the same person and saying to themselves, 'I'm going to make a choice to fulfill the elements of my life that I'm missing.'"
So rampant is the trend for extramarital sexy-time that, according to Keable, the company anticipates its main competition coming not from other dating sites, but from the eventual return to the workplace. "That's where a lot of this activity has traditionally happened," he explains.
Fortunately for New Yorkers with a wandering eye, contact tracing in the city is virtually non-existent. Unlike in Belgium, for example, where authorities have hired thousands of tracers to investigate all contacts made by people testing positive for COVID-19, including extramarital affairs. And in South Korea, the safety guidance texts sent to residents throughout the day include a trove of information about people who have tested positive, including embarrassing details about their whereabouts that are fueling a lot of speculation online.
Which is not to say that New York louses betraying their spouses are in the clear. As Dr. Smerling points out, it's never been easier to get caught.
"After four months of being so close together we're used to the patterns of our family members," she explains, "and the disruptions of these patterns are easier to spot."
Just ask Lily, a thirty-something creative who tantalized her married lover at the beginning of lockdown with recipes from Aphrodite: A Memoir of the Senses, Isabel Allende's ode to food and sex. Lily even cooked for her paramour at his home, when his wife was away one weekend, whipping up a salmon omelet with sour cream and chives served with rye bread.
In the end it was Lily's cleaning, not her cooking, that exposed the affair. Her lover, who was lactose intolerant, didn't touch the sour cream, which she made the mistake of putting away in the fridge. When his wife discovered it on her return, she jumped to exactly the right conclusion.