The last weekend of March, it seemed everyone was in Palm Beach: yachties flocked to the Palm Beach International Boat Show, collectors headed to the international art fair at the Palm Beach Modern + Contemporary, and serious gossips couldn't help but whisper about Donald Trump's then-impending indictment over cocktails. Every hotel worth staying in (if you ask those who often stay on the island, that is) was booked to the brim: unhappy people around the pool at Swifty's hustled to stay another night at The Colony Hotel only to be told it had no vacancy through the weekend. Maybe, they were told, there would be a room available at The Breakers? 
But while the island was jostling with visitors man-handling superyachts and greasing the palms of maître ds at Le Bilboquet and La Goulue, the hottest ticket in town was 30 minutes away in the tony village of Wellington, Florida. A world-famous equestrian destination, Wellington is known for two things: horses and polo. To the outside world, Palm Beach may be the golden address. But to those who value the new veer towards quiet luxury, Wellington ranks far above its neighbor. Home to the International Polo Palm Beach and Palm Beach International Equestrian Center, Wellington is stocked full of minimalist refinement. And recently, it was also host to Nic Roldan's Sunset Polo & White Party.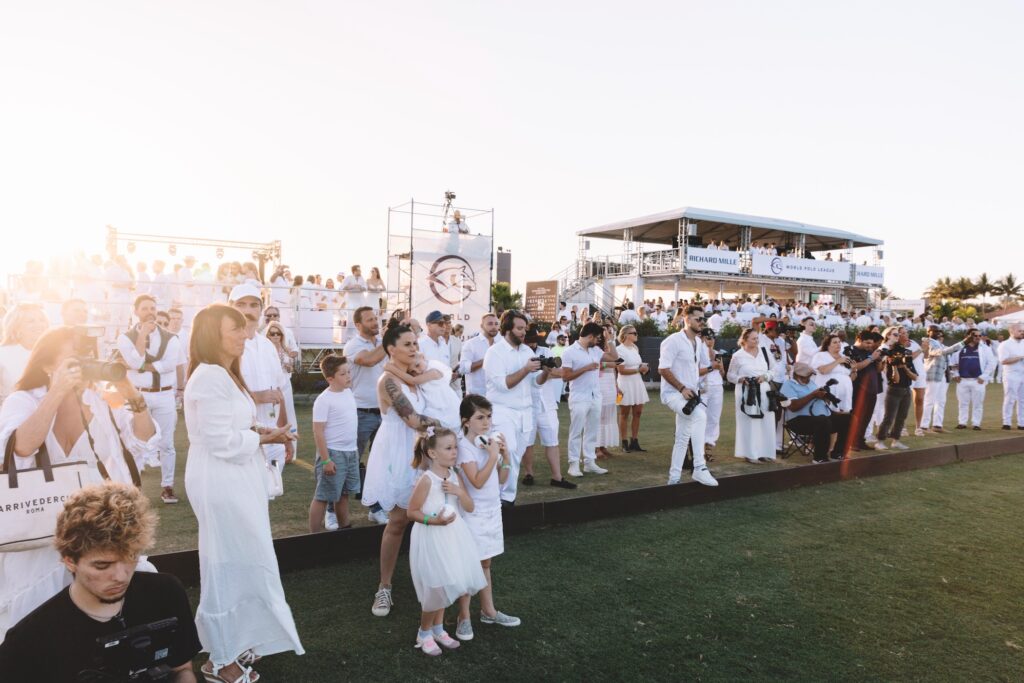 Hundreds of guests draped in various shades of white turned out to watch smartly outfitted polo players representing USA Overfinch and Algeria-Hurlingham 1875 take the field for a sunset polo match. While a lot of polo is played in Wellington, this is only the fifth time Roldan's charity event has been held in the village and the second time it has been hosted by the Grand Champions Polo Club. Roldan, now 40, won the U.S Open Polo Championship at just 15 and has been called everything from the "Face of American Polo" to his sport's version of David Beckham.
"After various experiences at the end of 2022, we — [myself], Grant Ganzi, Natascha Baecher, and Josh Sagman — decided to form our own 501C3 Sunset Polo International. In turn, for this year's event we chose two benefacting charities: Kids Cancer Foundation and the Polo Training Foundation," Roldan and Baecher, his business partner, explained.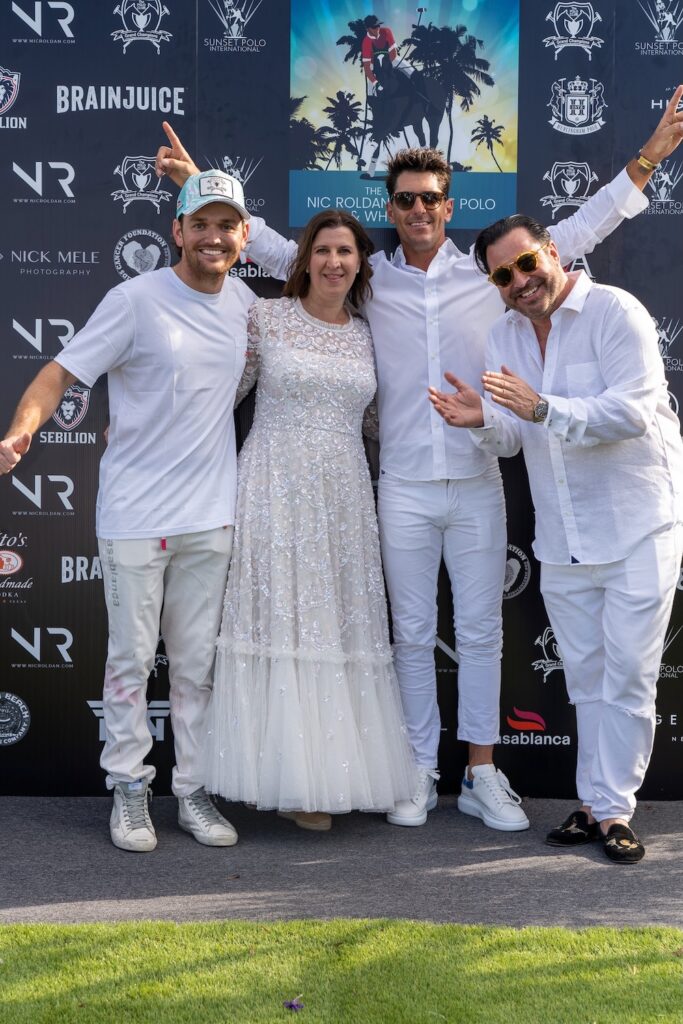 Glasses of champagne and empanadas were passed around while Roldan and Ganzi barreled down the field towards victory, as their team — USA Overfinch — won by a solitary point. An Argentinian asado, serving just about every grilled animal imaginable, was set out for guests following the awards presentation and speeches. A VIP section had been erected above the already-glamorous pitch-side cabanas, and a VVIP area (meant to hold the evening's surprise performer, 50 Cent), was situated above that.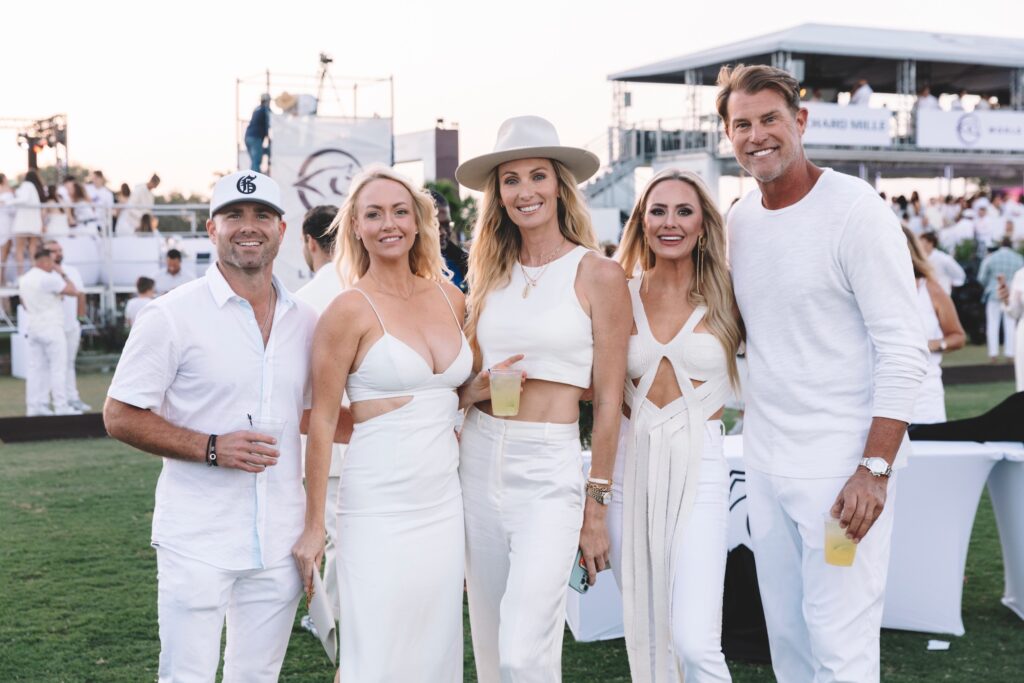 50 Cent, real name Curtis James Jackson III, took to the stage just as people were digging into pork ribs and skirt steak. The rapper, actor, and businessman was expected to stay only for a handful of hits — including classics like "In da Club" and "21 Questions" — but surprised all who were present by staying for a grand total of 22 songs. Dressed all in black, he joked with the crowd that he never "got the memo" it was a white party; that the crowd must be a prop brought in by the organizers as they were too good-looking to be real; and that everyone was just having too much fun to leave. This seemed to include Jackson himself.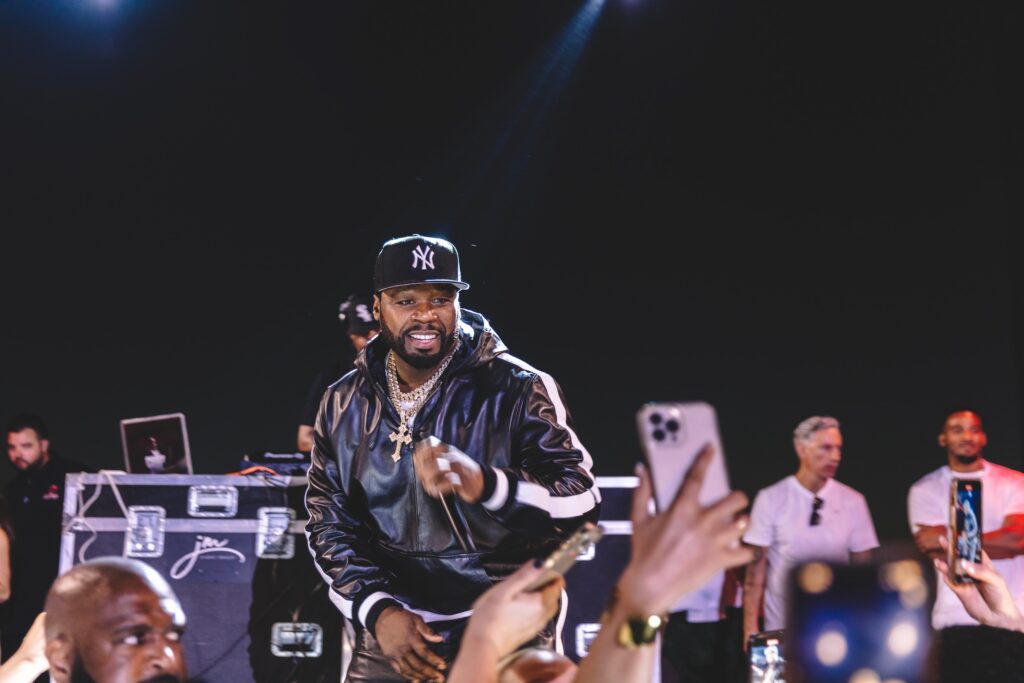 "It was incredible to have 50 Cent there; he went above and beyond and put on an incredible show for everyone. We wanted to have a performer that was known and liked by all ages," explained Baecher.