May is one of the busiest months on the New York art world calendar, with the city hosting more than a half dozen fairs, led by London-based Frieze, not to mention some of the highest-grossing sales of contemporary art — at Phillips, Sotheby's, and Christie's. Among the standouts this year is 1-54, a fair dedicated to showcasing the work of artists from Africa and its diaspora. Its 2023 New York edition steps off May 18 in an exciting new venue, a former Harlem brewery on West 127th Street.
"This edition will be unique in that it integrates a wider variety of artists of African American, West Indian, and South American heritage into the African art historical conversation," says Moroccan-born fair director Touria El Glaoui. And what caught Avenue's eye? The work of four artists, whose solo shows at the event are sure to push that dialogue forward — Amadou Sanogo, Chinaedu Nwadibia, Fidelis Joseph, and Jared McGriff.
"Through the visual language of figurative abstraction, the work of Malian artist Amadou Sanogo delves into the histories and traditions of his homeland," El Glaoui tells Avenue. Painting on unstretched, repurposed cloth purchased from local markets, his stark, minimalistic figures are rendered over intricately patterned and saturated blocks of color. Sanogo references his traditional Senoufo upbringing, as well as the fraught politics and power dynamics that have dominated contemporary Malian life in recent decades. Among the works presented by Abuja, Nigeria-based gallery Retro Africa is Sanogo's 2022 acrylic on canvas, Les étonnés qui s'attende pas, en même temps lieu ("Things we do not expect to see at the same time and place").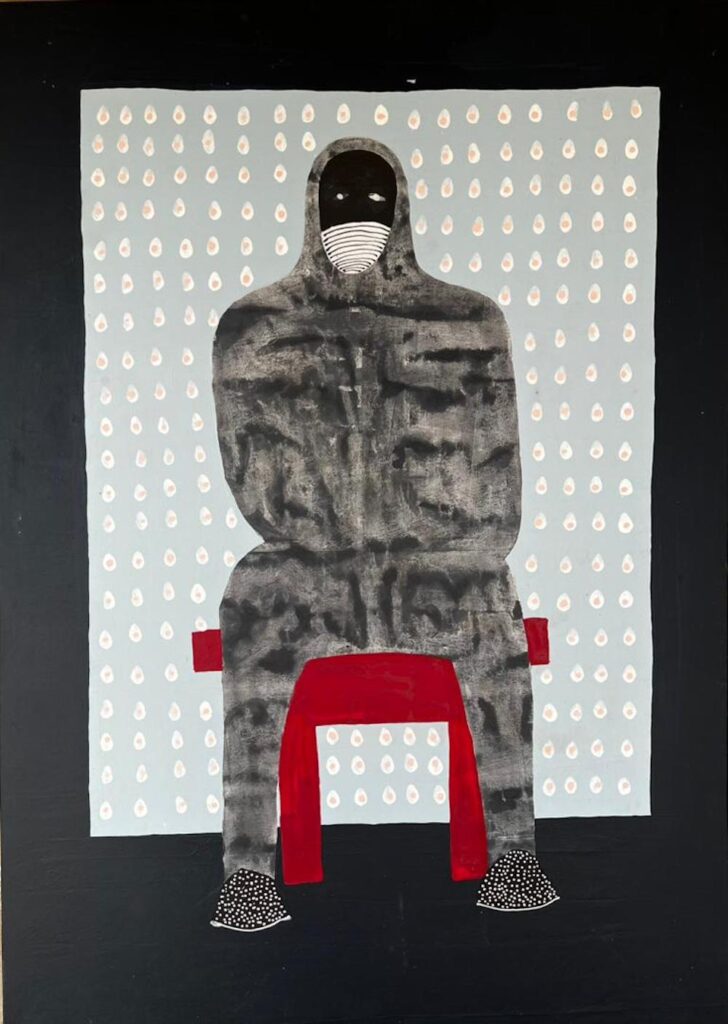 The Nigerian-American artist Chinaedu Nwadibia's photographs "are deeply rooted in historical narratives, storytelling, and notions of the supernatural, yet break away from the conventions of traditional photography," El Glaoui says of the Los Angeles-based artist, who recently earned her MFA at the Yale School of Art. Highlights from her oeuvre, presented by Superposition Gallery, include a handsomely scaled archival inkjet print, Show Me the Way (Zimuzo), 2022.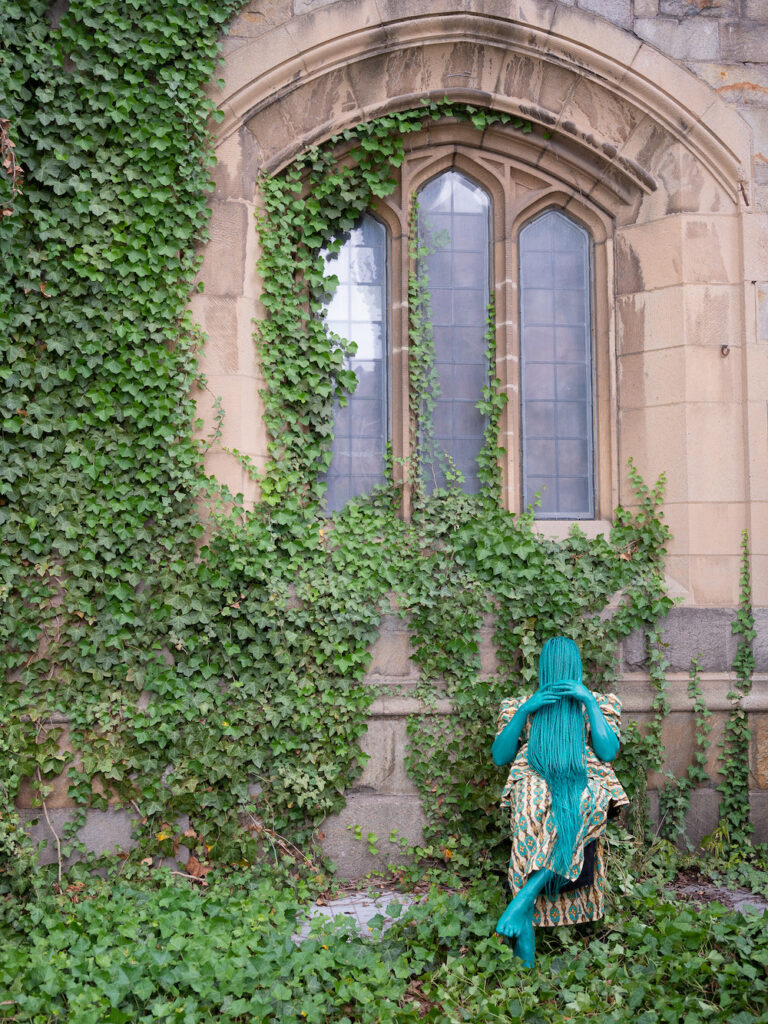 Nwadibia's work draws from oral traditions much like the work of another Nigerian artist, the painter Fidelis Joseph. "In the depth of his visuality," says El Glaoui, "there is a treasure trove of the sublimity of West African storytelling," evident in such works as Sai bakin dutse (Hausa for "Then the Edge of the Mountain"), an oil and pastel on canvas, executed in 2021 and presented by Lagos and London-based DADA Gallery. "Fidelis Joseph's dynamic paintings draw on West African folktales passed on by his grandmother as well as contemporary Western fiction to examine and process his experiences living in his native Nigeria and in the United States," explains El Glaoui.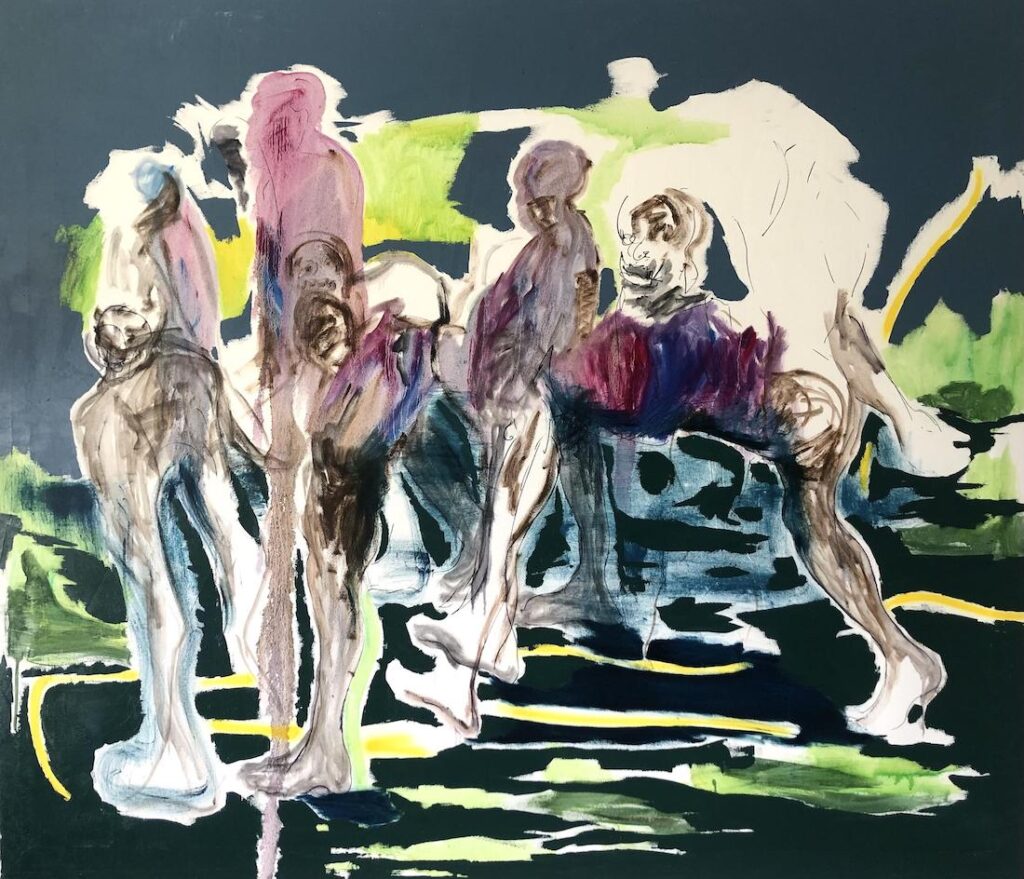 Of the work of Jared McGriff, says El Glaoui, "The Miami-based artist uses the unconscious workings of medium and material to conjure individuals and the environments they exist within." As the artist himself has explained it, "My practice is about spontaneity and memory, focusing on the use of imagined portraiture and landscape to capture ideas and feelings associated with experiences that are at once universal yet very personal." Miami-based Spinello Projects is offering a suite of his recent works, including Carrying the Results on Balance, a 2022 oil on canvas.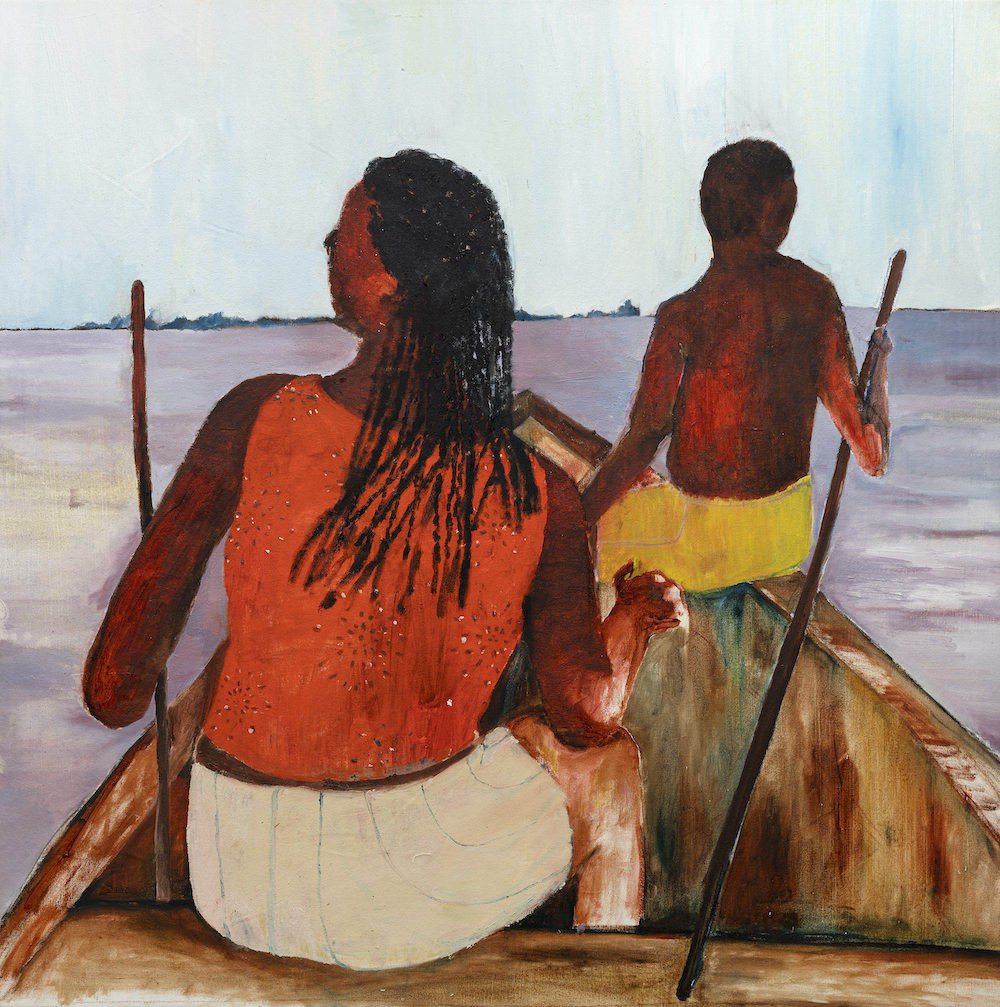 "Although their work feels incredibly contemporary," El Glaoui says, "all four of these artists are engaging with ideas of ancestry, heritage, and tradition in fresh and varied ways that exemplify the diversity of talent to be discovered at 1-54 New York this spring."
The 1-55 fair runs May 18 through 21. Click here for more information.