When René Redzepi announced in January that his culinary mecca Noma — the many-Michelin-starred darling, celebrated and parodied in equal measure for its ambitious, hyper-local offerings culled from an on-site farm in the Danish wilderness — would close, food world pundits and observers alike began gleefully declaring the "death" of fine dining.  
The closure in Copenhagen echoed across the Atlantic. New Yorkers, many tired of seeing their favorite independent standbys shuttering in favor of corporate casual chains and vaguely conceptual "hotspots" with little staying power, wondered if our city would soon meet the same homogenized fate as other metropolitan hubs. Luckily for us in this post-pandemic dining landscape, some innovative restaurateurs have learned from the mistakes of Redzepi and his devotees. 
Enter 15 East@Tocqueville, a luxe oasis tucked away in an inconspicuous brownstone on East 15th street, that has served a discerning set of chic downtowners for over two decades. This spring, a fashionable group of foodies gathered to celebrate the revived restaurant's reopening, and among regulars and newcomers alike, one thing was clear — Tocqueville has only gotten better with age. Under the leadership of chef and restaurateur Marco Moreira, in-house masters and local purveyors worked together to curate the menu to include a slate of ultra-fresh handrolls and a full omakase served at a custom-designed bar offset from the soaring central dining room, alongside their reimagined French and New American standbys.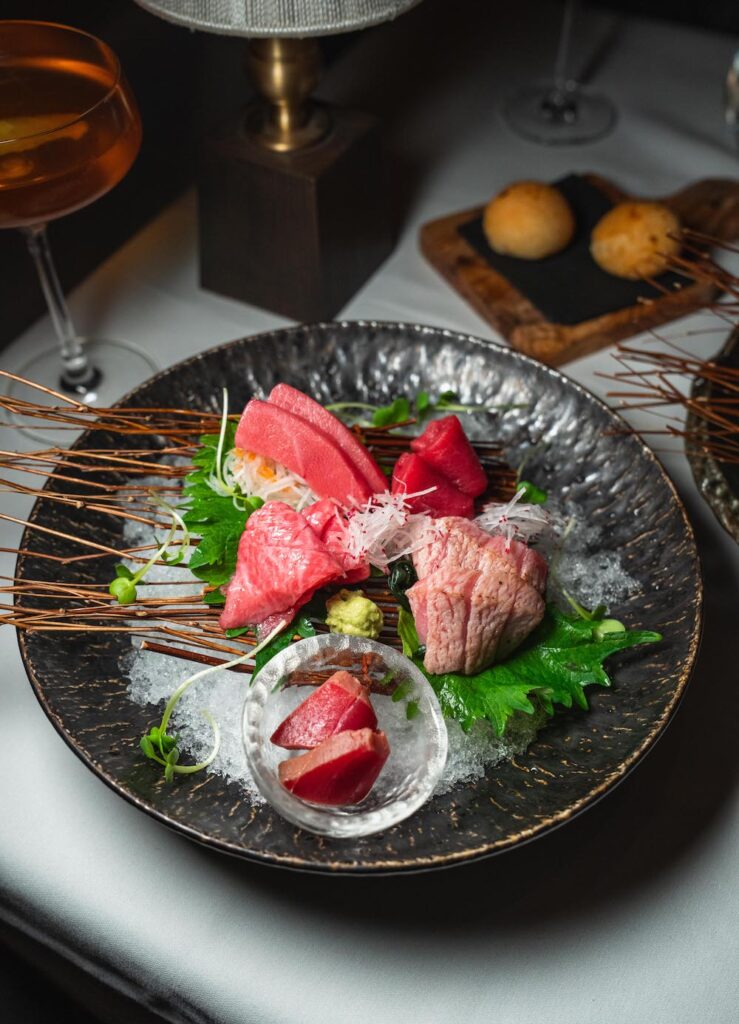 Tocqueville's menu reads like a shopping list for a modern-day robber baron: foie gras, uni, bluefin tuna belly, local black sea bass, and pheasant eggs topped with caviar have all make appearances. But the offerings are not decadent for decadence's sake. Moreira and his team make magic from ingredients that in less skilled hands wouldn't live up to their imposing reputation. His unique take on carbonara (which features the aforementioned sea urchin) made me a believer in foam as a gastronomical tool rather than a pretentious gimmick, and the sumptuousness of the mains are offset by delightful amuse bouches like a light-as-air "creamless" spring pea soup and candy-like cannelloni made from paper-thin sheets of seasoned beets filled with aromatic goat cheese. The balance of high-quality ingredients with sources spanning the globe with genuinely fun and inventive presentations is what sets the restaurant apart from its staid brethren in the NYC fine dining space.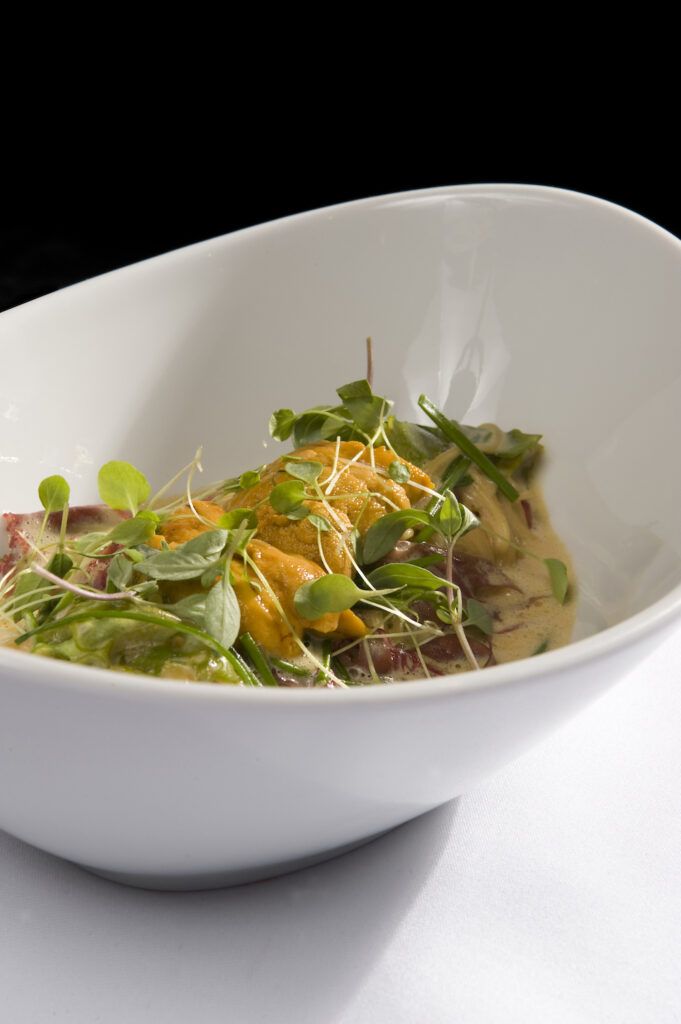 At first glance, Tocqueville seems like it would fall into the same category as many of the flashy new restaurants that popped up in New York following mass COVID closures. In a brief from Moreira during the restaurant's renovation following a devastating fire, he detailed hopes for the resurrected space to resemble a "Parisian townhouse." On a charming block steps from the hustle and bustle of Union Square, beyond the Beaux-Arts doorway, you feel as though you've been transported to a supper club in the 7th arrondissement, with the comfort and familiarity of a family home. Tuxedoed bartenders concoct balanced cocktails from fresh herbs and premium spirits behind an Italian marble bar, topped with floral arrangements that make the bundles of hyacinths at the Met Gala seem naïve. An on-site sommelier pours from a list of eclectic vintages collected over Tocqueville's 20-year tenure (including the impressive Double Magnum that made an appearance at the reopening bash), and the attentive serving staff is eager to help intimidated diners decipher the ambitious menu. For a truly authentic French Salon experience, high-rollers can rent out that meticulously finished front bar, the omakase room, or the whole plush banquette-lined dining room.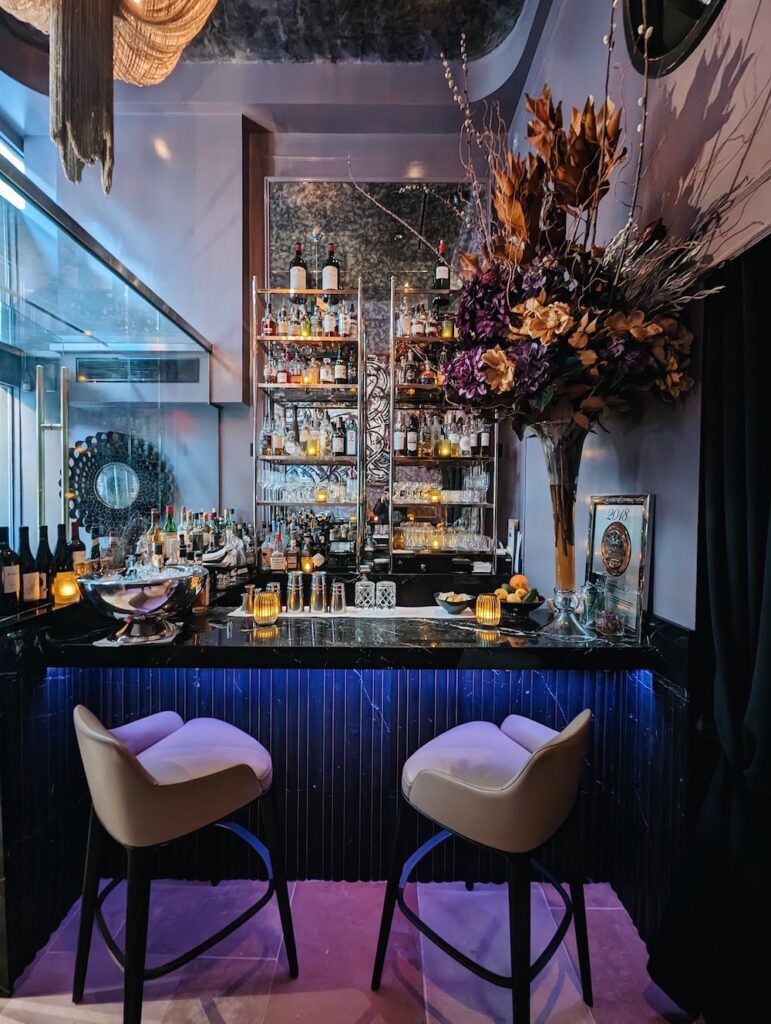 After a few Mayan Limonadas (a Tocqueville signature featuring jalpeño-infused Volcan tequila, Chartreuse, and a melange of freshly squeezed tropical fruit juices), I probed Moreria as to why, exactly, he thinks he will save this dying breed of consciously luxurious restaurants. He was characteristically unyielding. "My customers, my family, my industry friends, they all think I'm crazy — but they keep coming back, right? Twenty years and counting. If I'm the last man in this city serving poached lobster, let that be my legacy. Put 'FOIE GRAS CHAWANMUSHI' on my tombstone."