Travel back in time to the winter of 1992, when Sandy Powell, then an underground costume designer for art house films, set up shop for her latest project in the studio apartment of the actress Julie Christie in a converted Victorian warehouse in the East End of London.
Furniture was moved to the side of the room and two cutting tables were brought in for the ambitious undertaking; Powell would be designing and making the costumes for film director Sally Potter's dreamlike and extraordinarily beautiful masterpiece Orlando, starring Tilda Swinton and based on the 1928 novel of the same name by Virginia Woolf.
Sitting at a tiny desk of Christie's, who lived next door to Potter and happily lent her home for the project, Powell sketched the costumes, running out to the nearby markets for more fabric and then sewing into the night with her team. Anybody who could squeeze into the tight space was there, mucking in, including Michael Howells, the legendary production designer and art director who first met and worked with Powell on Orlando, while Keith Collins, the boyfriend of Powell's close friend Derek Jarman, would drop by with pizza.
The main character, Orlando, a young and bored poet who travels through the centuries from the 1500s to the 1920s and changes sex along the way, is based on Woolf's lover, the gardener and novelist Vita Sackville-West, an English aristocrat with whom she had been having a passionate liaison. In Orlando, considered the longest love letter in literature, she created a unique and compelling feminist who could switch gender at will, and it was a role made for Swinton.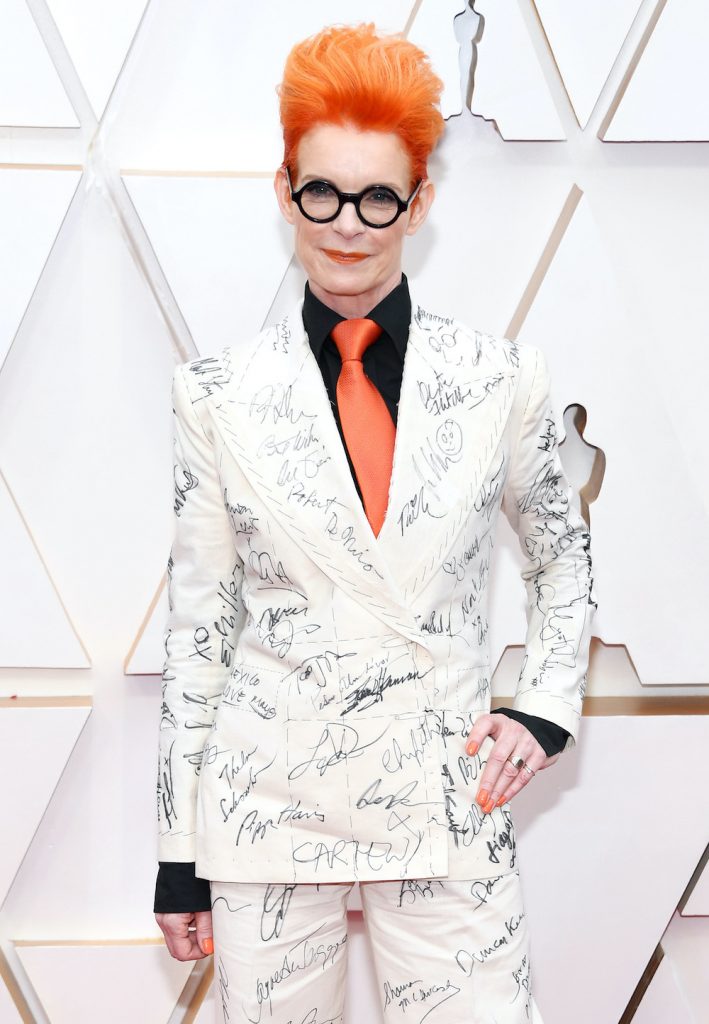 Powell was 32 when she worked on Orlando, and like Swinton, was until then part of London's underground art house film world. With Orlando she was to go on to earn her first Oscar nomination and gain the attention of Hollywood, which has to this day never left her.
Powell has won three Academy Awards for costume design (The Aviator, The Young Victoria, and Shakespeare in Love) and has been nominated a further 12 times. On the telephone from LA, where she had just attended the luncheon following her latest nomination for an Academy Award for her work on Martin Scorsese's The Irishman, Powell recalled working on Orlando, and emitted her usual matter-of-fact modesty.
"Dressing Tilda as Orlando — I mean! What more could you want?" she said, laughing. "Dressing Tilda in anything is really easy, but as a male, and then a female going through the centuries — it's a costume designer's dream. Tilda just knows how to wear clothes, like Cate Blanchett. They are very similar, you can put anything on them and they will make it look great."
Now travel from London in 1992 and Powell sewing late into the night to New York in 2020 and the Metropolitan Museum of Art and the Costume Institute's spring exhibition. One of the most famous scenes in Orlando has been cited by the curator of the show, Andrew Bolton, as his inspiration for the exhibition in the Met's 150th anniversary year.
"There's a wonderful scene," Bolton said recently, "in which Tilda Swinton
enters the maze in an 18th-century woman's robe à la française, and as she runs through it, her clothes change to mid-19th-century dress, and she reemerges in 1850s England. That's where the original idea came from."
Taking Orlando's concept of time and the manner in which she/he moves seamlessly through the centuries, the exhibition will trace more than a century and a half of fashion, illustrating how garments of the past influence the present.
Virginia Woolf will serve as the "ghost narrator" of the exhibition, with extracts of her writing appearing on the walls throughout the exhibition.
Accompanying the exhibition will be a new short story by Michael Cunningham, who won the Pulitzer Prize for fiction for his novel The Hours, an homage to Woolf's Mrs. Dalloway. Inspired by that novel and Orlando, Cunningham's story will recount a single day in the life of a woman while evoking a span of 150 years, a duration the reader understands through changes of clothes and circumstance.
The pivotal maze scene in Orlando that Bolton has lighted upon for the basis of his exhibition is a master class in the brilliance of Sandy Powell as a costume designer.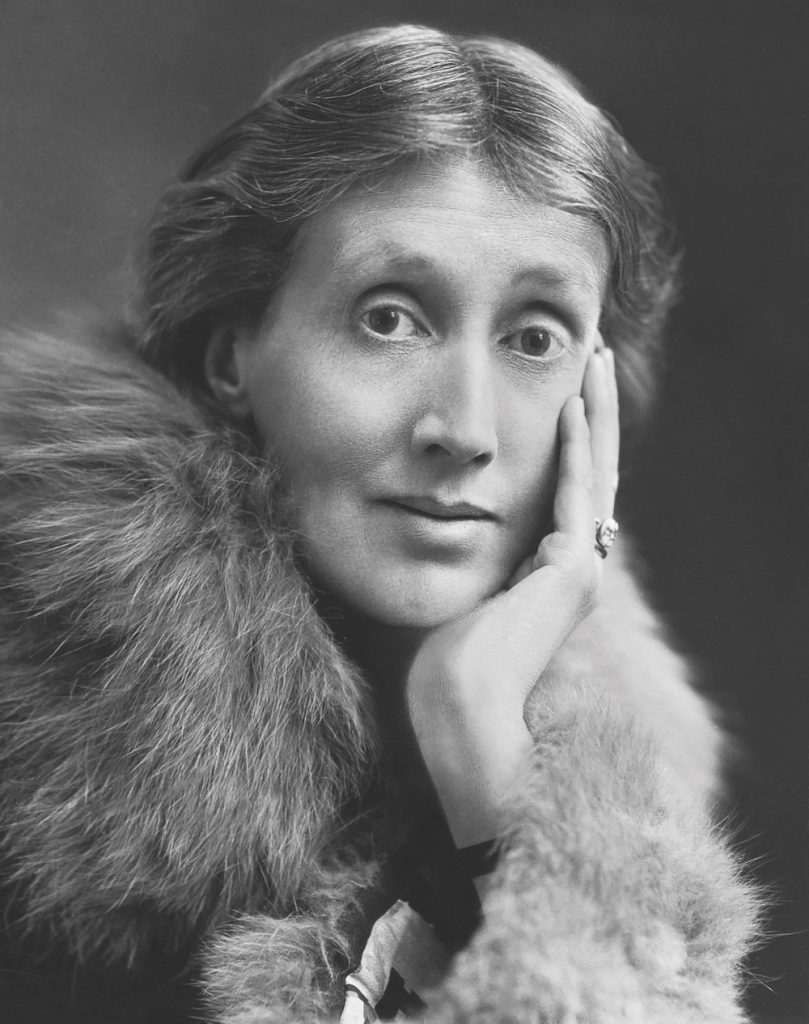 "Spinster!" fumes Tilda Swinton to camera. "Alone!" she cries, livid, before
stamping her foot and disappearing behind a yew hedge in the maze. Swinton runs ahead of the camera, her dress billowing behind her, and in the blink of an eye Powell takes us from Georgian London to Victorian England. How?
"Scale," Powell says. "And volume. Both the periods had full skirts with underpinnings. The 18th-century dress has the wide panniers, which were great for Tilda to flounce in, she does quite a bit of flouncing in that dress, and the Victorian dress has the crinoline, so both the periods had the same volume in the skirts. For the 18th-century dress I used a lot of silk dupion, which nowadays I am a real snob about: it is like a cheap bridesmaid's fabric!
But we were on such a tight budget then and it was the color I wanted, a pale pistachio green, a bit like the color of a Ladurée macaron box. I then
used a darker emerald green for the Victorian look and a Black Watch tartan in the jacket; the pastel color turns into a much darker saturated color. I would not have gone from, say, blue to red. It had to be in the same world."
As in all of Powell's work there is an air of stylization throughout the film. None of it is 100 percent historically accurate.
"When we first see Tilda as the boy in the Elizabethan costume she is wearing those shiny Wolford tights we all wore in the early '90s," Powell explains. "They were not remotely right for the Elizabethan period but it works on her. It dates it a bit, but it still holds up. I like to take the key elements from each of the periods and highlight them."
It is not only at the Met that Woolf's exploration of time and gender is having something of a moment, with the author acting momentarily as a fashion muse.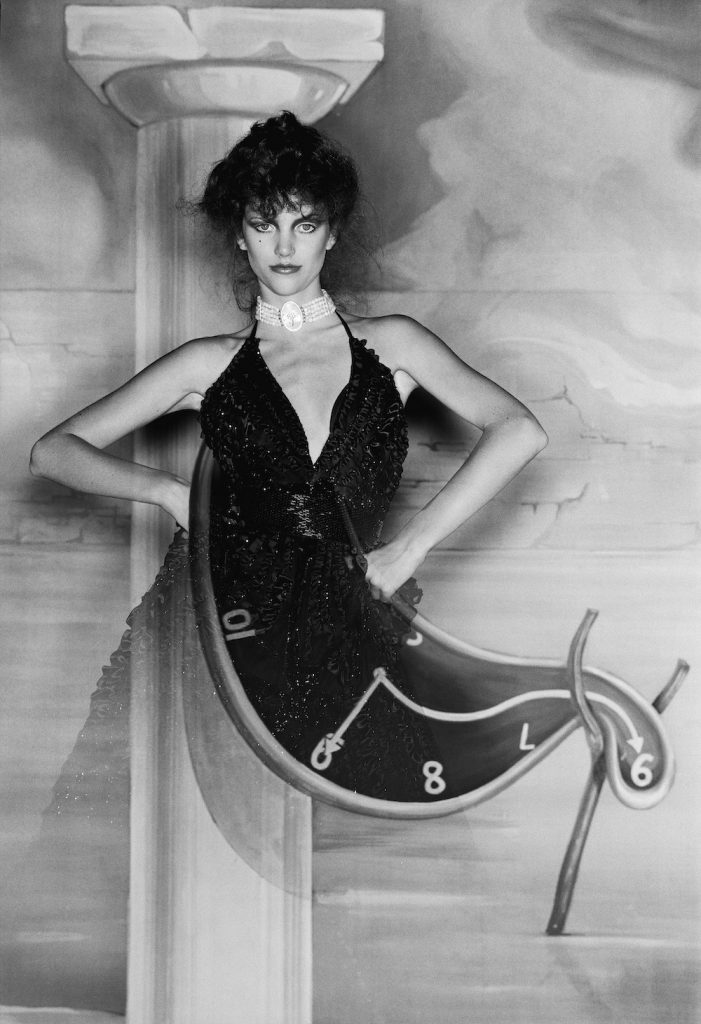 In her final couture collection for Givenchy, Clare Waight Keller also took Woolf's relationship with Vita Sackville-West and her garden at Monk's House in East Sussex as her inspiration, while Rei Kawakubo at Comme des Garçons turned to Orlando for both a menswear and then a womenswear collection, using them as a testing ground for the costumes she went on to create for the first operatic production of Orlando, at the Vienna State Opera last December.
For Powell, Sackville-West's androgynous look is rather more to her taste.
"If I can get a bit of masculinity into a female character, I will. If I can, I put a female lead in trousers, it just gives it that edge and makes them more interesting. It immediately says something about their character. Whether it is Cate Blanchett as Katharine Hepburn in The Aviator, or Emily Mortimer in Mary Poppins Returns, I have put loads of women in trousers."
I mention Rachel Weisz in The Favourite in those fabulous leather riding breeches. Very Vita.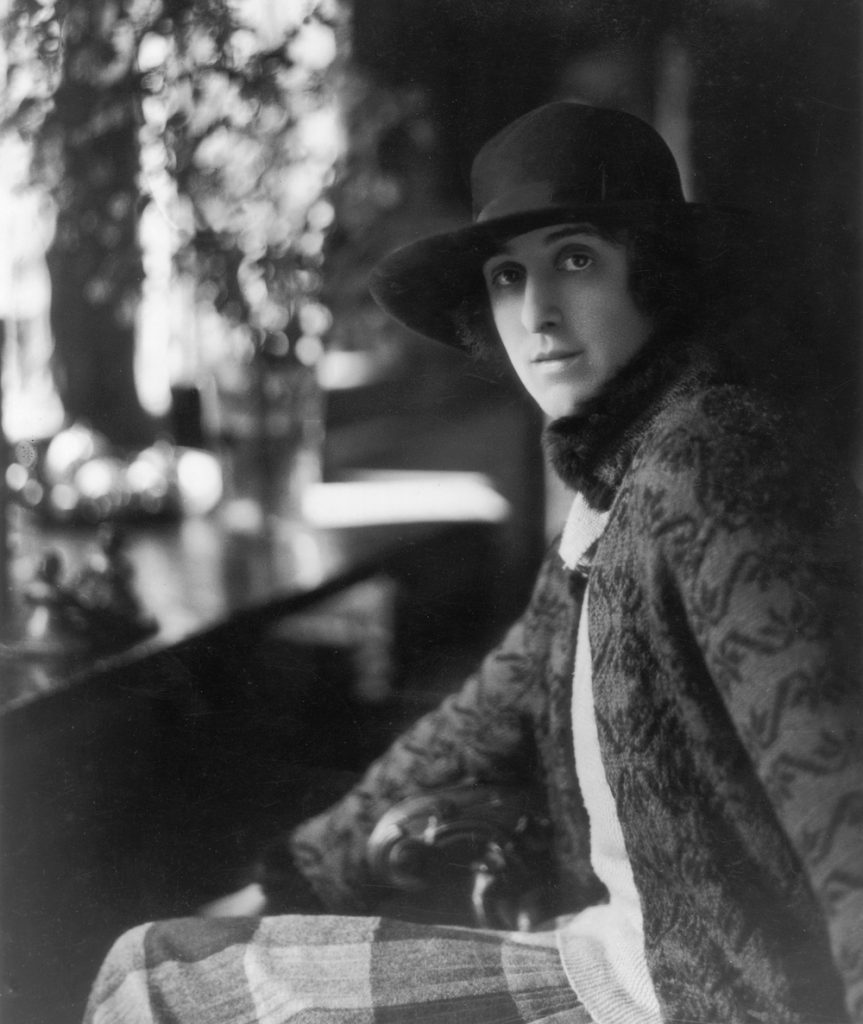 "Oh yes!" she says, laughing, "they were pleather! I had no budget and got it from a market in Brixton near my house!"
The Met exhibition will conclude with a section on the future of fashion, linking the concept of duration to current debates about longevity and sustainability. Where does Powell position herself in this moment of crisis?
"I realized last year I have got a shitload of clothes in my wardrobe and so I haven't bought any new clothes this year and for all of last year. I am going into the depths of my wardrobe and reworking and re-wearing things I have not worn in ages, and I love it. I wear a lot of Jean-Paul Gaultier and Comme des Garçons going right back to the 1980s. It is timeless."
Time in fashion, as it is in Orlando, is all effect. And like gender, a costume can be changed at will.
About Time: Fashion and Duration will open at the Metropolitan Museum of Art, 1000 Fifth Avenue on October 29.