From horses to Hollywood, algorithms to oysters, these five new book releases delve into the dark side of bright and shiny things.
HORSE
By Geraldine Brooks (Viking)
Review by Celia McGee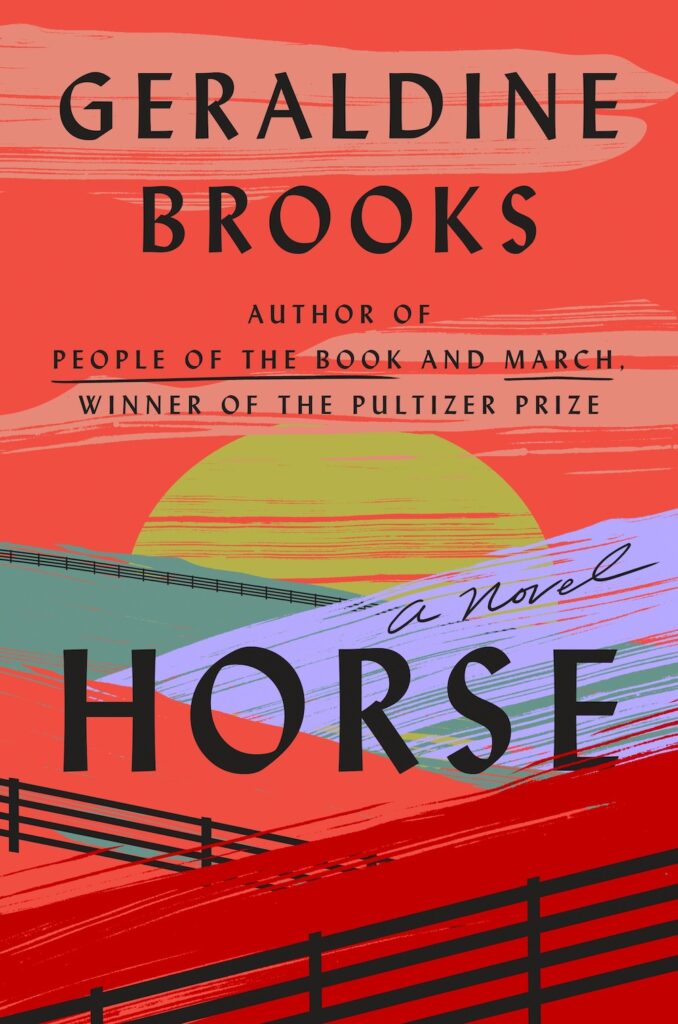 A foreign correspondent by training, a horsewoman by passion, the Pulitzer Prize–winning novelist Geraldine Brooks usually goes the distance for her subjects by embedding them in history. It is, she knows, where the present lies in wait. With Horse, her new novel, Brooks enters the fray of America's monuments and mythmaking, Civil War and civil disobedience, writing history and righting it. In it she returns to the American 19th century of March, her retelling of Little Women from the point of view of the absent Father March, for which she carried off that Pulitzer in 2006. Since then, scholarship and politics and culture battles have not gone gentle on the period. Horse is at once darker and more enlightening, a brooding work of fiction woven from narrative fragments free-floating in time. It extricates from its Ralph Lauren amber a seemingly sunny subject — antebellum Thoroughbred racing and the painting genre that iconized it — to find the unavoidable shadows underneath.
Brooks's fact-based story originates with Lexington, a legendary racehorse named after his birthplace in Kentucky in 1850. Brooks imagines the prize animal in a painting with a young enslaved boy named Jarret, following him as he grows into a man and navigates his way to freedom while grooming the stallion into the most famous stud sire in American history. What's wrong with this picture? For Brooks it starts with an aspiring artist from up north, Thomas J. Scott, who comes to The Meadows plantation in search of equestrian portrait commissions. Despite the questions he raises about the landed gentry's source of wealth in human chattel, the titles of the works he produces are nevertheless in keeping with the slaveholding mentality of lumping Jarret together with Lexington, as a possession rather than a person dignified with a surname— "Warfield's Lexington led by black Jarret, his groom."
Tracing the painting over the course of a century and a half, Brooks deftly illustrates how it is entwined with our own. Jarret's quietly heroic actions in war and love are the reason one of Scott's double portraits first ends up in the hands of Martha Jackson, the gallery owner and Cedar Tavern regular who helped Jackson Pollock and other Abstract Expressionists to prominence in the 1950s. While Jackson's connection to the canvas is a surprising one, Brooks's greater interest lies in the fate of the painting in the more immediate present, when it surfaces in a trash bin in Washington, D.C., and is retrieved by a brilliant, well-born Anglo-Nigerian art historian at work on his dissertation — his accent "clipped, like a topiary," his Oxford polo championships remembered bitterly. The picture becomes a mystery wrapped in a love story, wrapped in a Smithsonian curator's unusual encounters with Lexington as she goes about her line of osteological work. Here again, Brooks doesn't shy away from confronting — and having her characters face — the same racialized violence inherent in the painting's creation.
Alerted to this novel and its June publication date, a Thoroughbred-raising friend of mine responded enthusiastically: "Thanks so much. It's coming out just in time for the Triple Crown."
THE CANDY HOUSE
By Jennifer Egan (Scribner)
Review by Lisa Dierbeck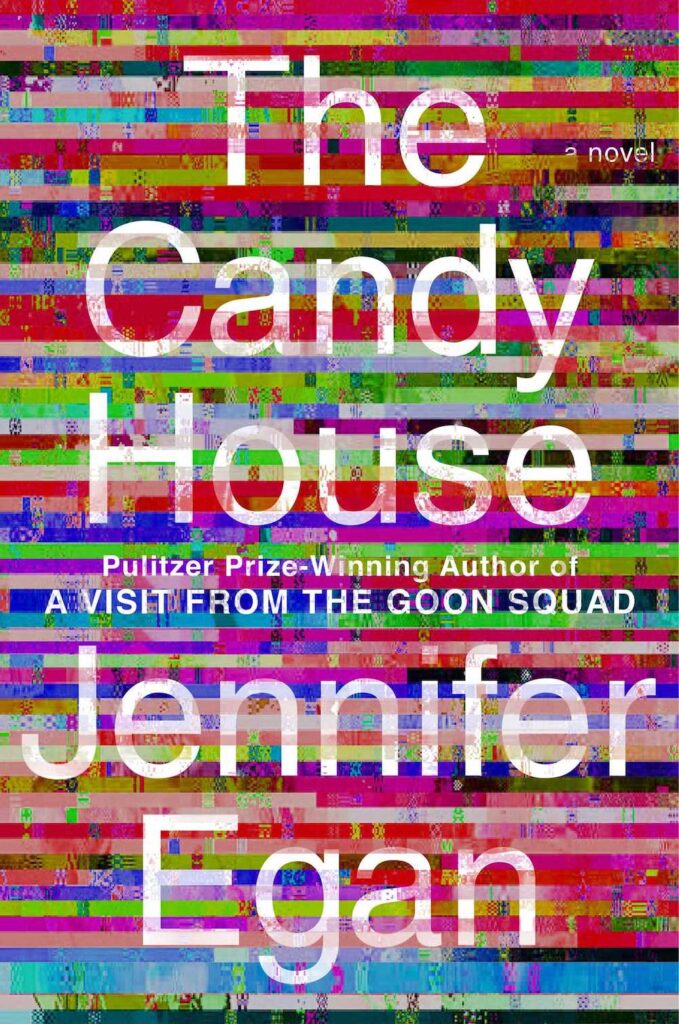 Full of futuristic flourishes and hairpin plot twists, Jennifer Egan's bewitching new novel, The Candy House, picks up where A Visit from the Goon Squad left off. Twelve years have passed since that book first dazzled us and won Egan a Pulitzer: time is a mysterious, lurking presence in both novels. Like us, Egan's characters hurtle through their lives without knowing what the hell is coming next. You might become a West Coast rock and roll impresario with your own private beach, pool, and artificial waterfall. Then again, you might pop pills, go off the rails, ditch your spouse, lose your legs, gain 100 pounds, get a Ph.D., pen a bestseller, sell your algorithms to a sketchy billionaire, or change the world. All this unfolds in The Candy House as the story leaps from the 20th century into the future.
In the novel's universe, the Internet swells to Godlike proportions: "an all-seeing, all-knowing entity that may be predicting and controlling your behavior, even when you think you're choosing for yourself."
How to be free in a mechanized world is the question that runs through the pages of this rollicking, kaleidoscopic novel. Better yet, Egan supplies an answer. Leading us along a yellow brick road to peril and adventure, she stops along the way to ponder philosophy — free will, the nature of consciousness — with curiosity and brio. Immensely entertaining, the novel is a raucous celebration of humanity in all our hubris and cluelessness, populated with an array of characters from seven-year-old girls to spies. It shimmers with the unexpected; no one remains who they are for long.
Over such limitless possibility looms an insidious force, what Thomas Pynchon named "the pointsman… who throws the lever that changes the points." People are minding their business, having breakthroughs and breakdowns while something or someone out there is pulling their strings. Tech guru Bix Bouton is CEO and founder of Mandala, and his social media empire manipulates behavior with algorithms. It's that eternal battle, Human vs. Machine, but a resistance movement is brewing, "eluders," who refuse to upload their memories to Bix's vast database, and go off the grid. They are Egan's untethered, changing their life stories in ways no algorithm can possibly foresee, breaking free.
MOONLIGHT AND THE PEARLER'S DAUGHTER
By Lizzie Pook (Simon & Schuster)
Review by Constance C.R. White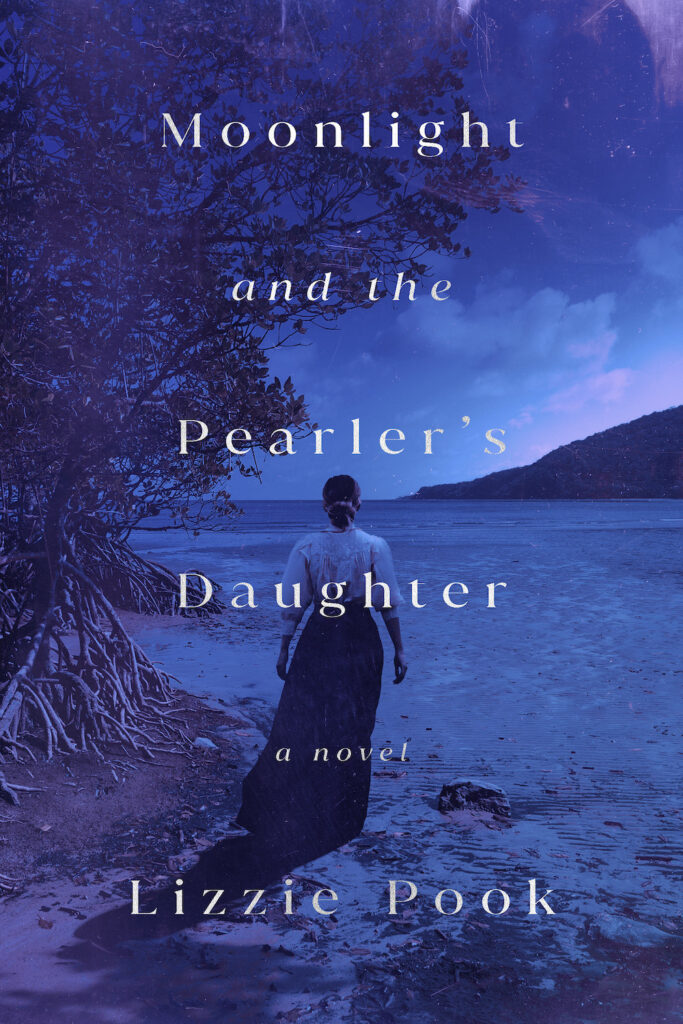 Pearling in 19th-century Australia was a dirty business. Men hacking up phlegm, roaches everywhere, and swarming crabs were just the start. Man-eating alligators were a very real danger and, for the primarily Indigenous pearlers, treacherous European bosses who stopped at nothing to make a buck — or a guinea — including forced labor and family betrayal.
This is the world into which English travel journalist Lizzie Pook plunges us with Moonlight and the Pearler's Daughter, her first novel, a tale of intrigue, death and, er, filth. Her heroine is young Eliza Brightwell, whose father, having moved his family to these rough shores, has gone missing. She is determined to find him, even if it means risking her life. Foreboding is everywhere in Bannin Bay, where the Brightwells have settled. Skies seem as gray as cigar smoke, and oppressive heat and unpleasant funks are par for the course. "Was this really where they were going to make their fortune?" Eliza had wondered when they arrived from England. "Eliza had glanced at her father. He could not meet her eye."
Fauna and flora intertwine like infernal twins. One moment Bannin Bay's residents are eating fish for sustenance, the next they may be assaulted by the reek of rotting marine life, or by a jellyfish carrying fatal venom. Pook depicts how hard the circumstances were, not least for women, confined to marginal roles. But Native Australians fared the worst. Many were kidnapped for diving work so dangerous it could leave them crippled or dead. Pregnant Indigenous women were set to diving thanks to the barbaric and inevitably lethal belief that, because their lungs were enlarged, they could stay underwater longer.
Four and half pages of background notes at the end of the novel testify to Pook's extensive research, which helps her evoke the harsh upshot of the high demand for pearling's products well into the 20th century, before plastics made such everyday items as pearl buttons obsolete. It's an immersion in the brutality of existence that will linger with you.
Exacting in every detail, including period vocabulary that may have you checking your fattest dictionary, Moonlight and the Pearler's Daughter is Lizzie Pook's love letter to anyone who loves historical fiction. For every archaic word or regional expression, she gets at themes — of love, loss, sexism, racism, birth, death and betrayal — that we all understand.
EVERYBODY THOUGHT WE WERE CRAZY: DENNIS HOPPER, BROOKE HAYWARD, AND 1960S LOS ANGELES
By Mark Rozzo (Ecco Press)
Review by Heather Hodson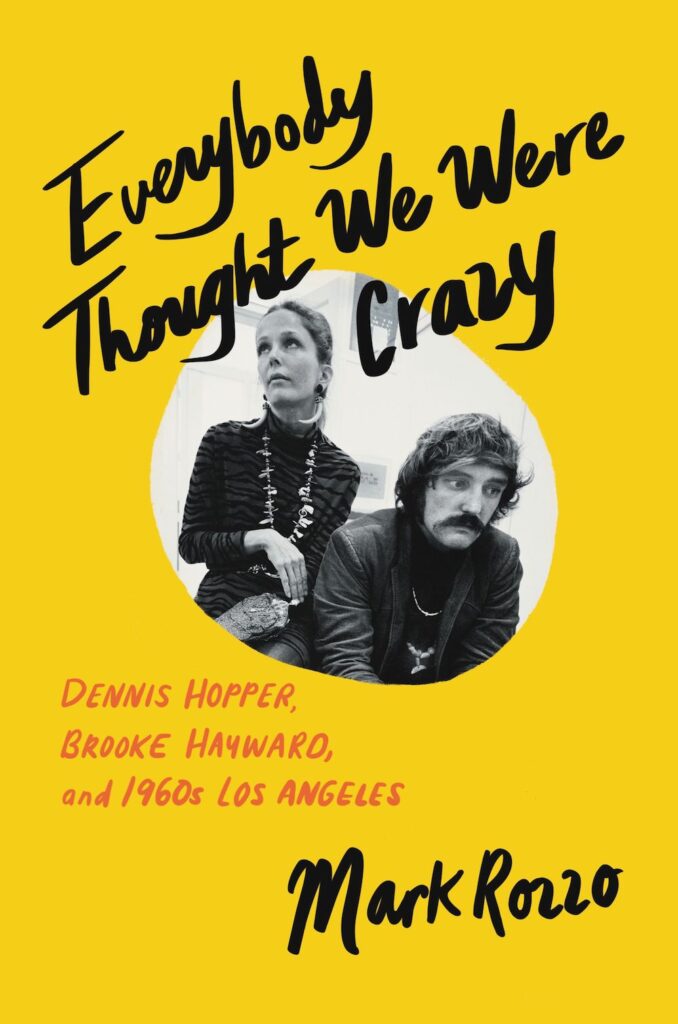 Andy Warhol called the welcome-to-L.A. party that Brooke Hayward and Dennis Hopper threw him at their Spanish colonial in the Hollywood Hills in 1962 "the most exciting thing that had ever happened to me." The guest list mixed Hollywood's young players with contemporary art stars in a setting eye-popping even by the wigged one's standards. In Everybody Thought We Were Crazy, Mark Rozzo's gossipy, extensively researched, and compulsively readable new book, the Hayward-Hopper marriage emerges as a dazzling, improbable love affair between two people bonded by a radical-chic aesthetic that helped make them, for a brief, heady period, the stuff of Andy Warhol dreams.
The couple was in many ways a union of opposites: Hayward a cool patrician beauty and a product of Old Hollywood, Hopper a wayward teenager from Kansas turned renegade actor and aspiring artist with a taste for mescaline. "A moving adrenaline pump," Terry Southern once called him. They met in 1961 in the Broadway production of Mandingo, marrying soon after against the vehement wishes of her father, studio mogul Leland Hayward (her mother was stage and screen icon Margaret Sullavan). Moving to California, the young duo found themselves absorbed "across every strata" of Hollywood society," as Hayward put it, and on into L.A.'s literary and counterculture scenes — from Joan Didion to Ed Ruscha, Jane Fonda to Tina Turner, Black Panthers to Hell's Angels.
The marriage paralleled the '60s: youthful idealism and creativity giving way to chaos, darkness, excess, and an unraveling as Hopper buckled under alcohol, psychedelic drugs, and the weight of his own artistic expectations. His prodigious success with Easy Rider in 1969 came too late to save his marriage.
And Brooke? She retreated to New York, where she wrote her no-holds-barred memoir, Haywire, and settled into a certain normalcy. Hopper, not so much. (A marriage to Michelle Phillips of The Mamas & The Papas lasted all of eight days, and on a sprawling adobe estate he bought in Taos, New Mexico, he descended into a maelstrom of sex, drugs, guns, and paranoia.) But what stays with the reader is Hopper and Hayward's glamorous Pop Art Camelot, and the friendships it forged among artists and writers, musicians and movie stars. No wonder Warhol was impressed.
WHO IS WELLNESS FOR? AN EXAMINATION OF WELLNESS CULTURE AND WHO IT LEAVES BEHIND
By Fariha Róisín (Random House)
Review by Joshua David Stein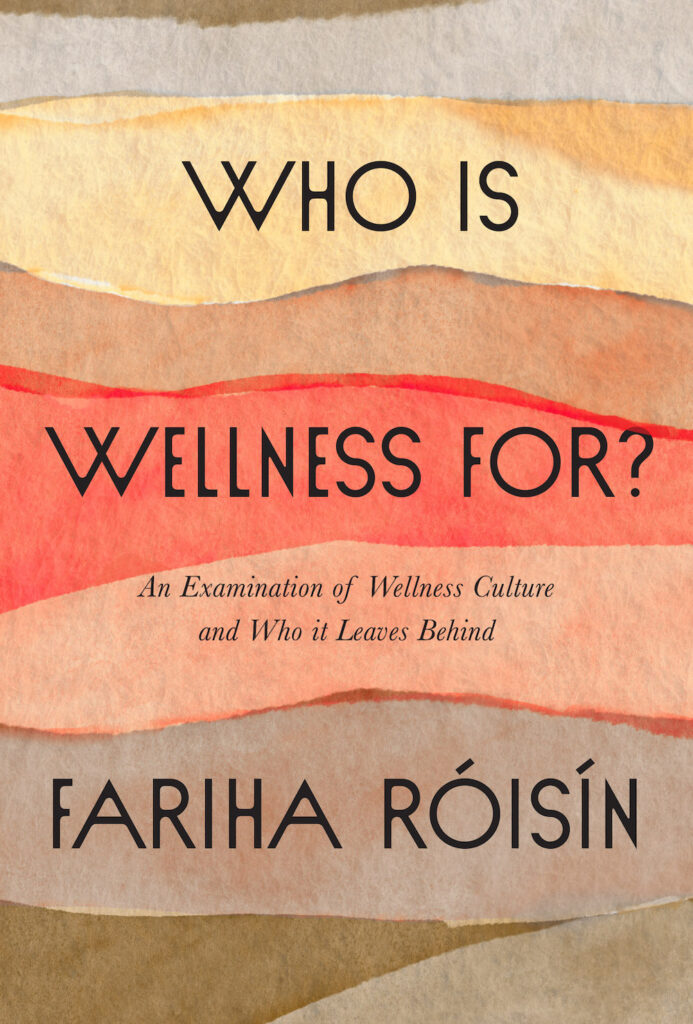 There are many books about health and a few about wellness but precious little has been written about the wellness complex itself. Fariha Róisín's newest title, Who Is Wellness For?: An Examination of Wellness Culture and Who It Leaves Behind, out in June, is therefore a much needed wake-up call. Róisín, a Muslim queer Bangladeshi author, poet, and journalist, examines how Western wellness culture consistently appropriates global healing traditions. One chapter, for instance, is titled, "On White People Co-Opting Yoga." Easy reading it is not but important perhaps for the challenge it poses to us reposing. Ultimately Róisín doesn't reject the Western wellness complex entirely but realizes that "in the question of who is wellness for, I've come to understand that wellness isn't for anyone if it isn't for everyone."