From Art Basel Miami Beach to New Wave Art Wknd, these fairs and events offer the best opportunity for snowbirds and locals alike to discover the newest and most coveted artwork by industry leaders and rising stars.
NEW WAVE ART WKND
December 1–3
Palm Beach and West Palm Beach
www.newwave.art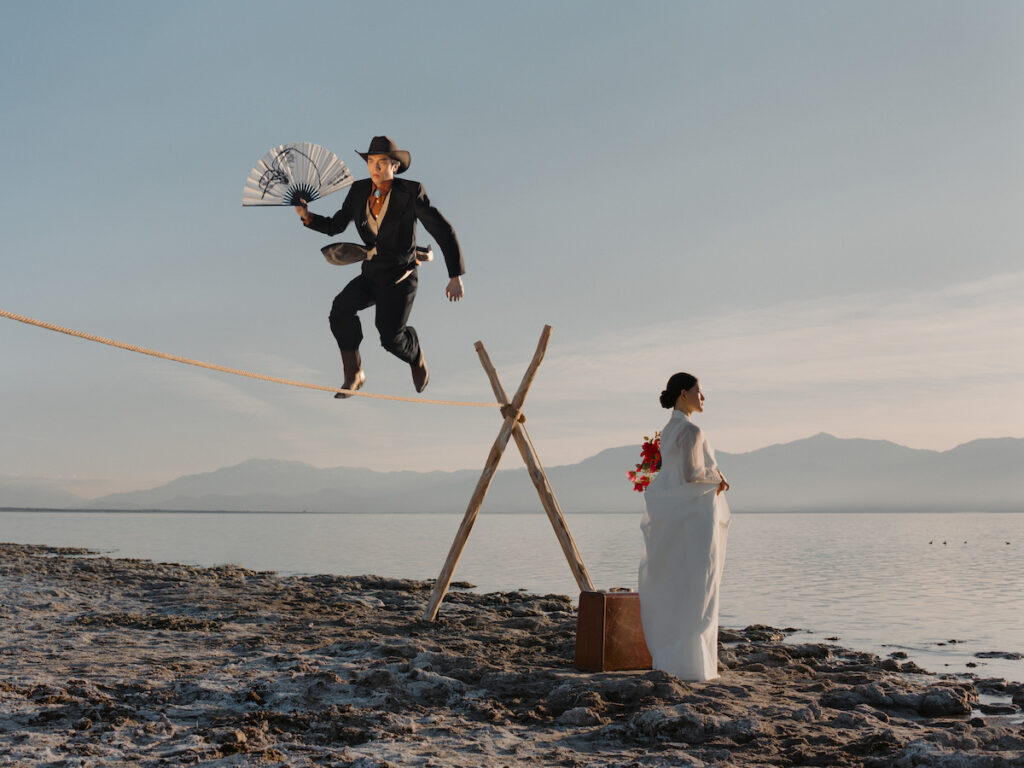 Celebrating its sixth anniversary, the noncommercial New Wave Art Wknd is returning to the Palm Beach and West Palm Beach area with a roster of exhibitions and programming at various locations across the two communities that take on critical issues in contemporary art and society. Centered on the theme of "The Freedom of Expression," this year's event showcases thought-provoking panels and roundtable discussions intended to inspire conversations on diversity, immigration, and inclusivity, as well as rights and equality for marginalized and underrepresented groups, including women, LGBTQ+, and BIPOC. Public programs will feature industry leaders such as For Freedoms cofounder, Michelle Woo; artists Russell Craig and Nekisha Durrett; and New Wave partners, including Rohi's Readery founder, Pranati "Pranoo" Kumar. In addition to public events, New Wave Art Wknd also features a Patron Program, which includes tours and visits to exhibitions, private collections, and artist studios, as well as unique dining experiences. The Patron Program is a fundraiser for New Wave's artist residency and robust year-round programming. The residency offers underrepresented artists the opportunity to live and work in West Palm Beach for six to eight weeks with an unrestricted grant of $5,000. This year, Emanuel Hahn will be the artist-in-residence during New Wave Art Wknd. A rising star in photography, Hahn is both a commercial and documentary photographer interested in identity, diasporic experiences, and the question of belonging.
ART BASEL MIAMI BEACH
December 6–10
Miami Beach Convention Center, 1901 Convention Center Drive
artbasel.com/miami-beach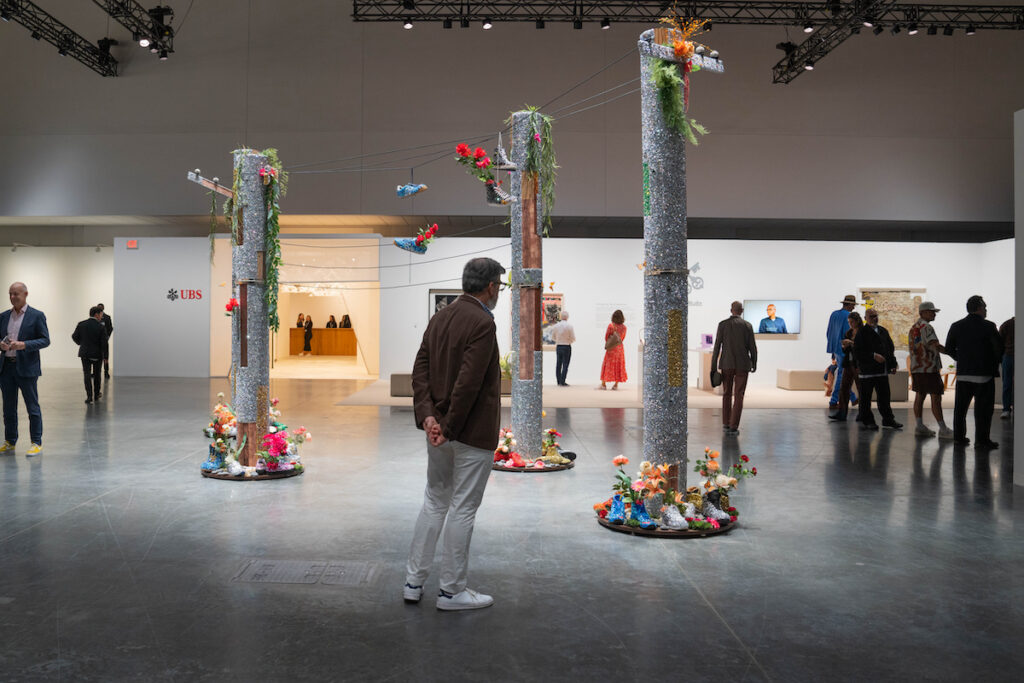 The U.S. edition of the global art fair leader, Art Basel Miami Beach, is the highlight of the winter fair season, attracting collectors, dealers, and artists from across the world. Showcasing works by the most coveted figures in modern and contemporary art, exhibitors include rising galleries and storied blue-chip dealers. The 2023 fair features 277 international exhibitors and marks the 21st anniversary of Art Basel Miami Beach. Highlights of the Galleries Sector, the main section of the fair, include Schoelkopf Gallery's group presentation with artists such as renowned modern painter Milton Avery; Marianne Boesky Gallery's garden-themed group presentation; and Tina Kim Gallery's selection of works highlighting its diverse, international roster. Included in Tina Kim Gallery's booth are leading names in contemporary art, including Ghada Amer, Mire Lee, Tania Pérez Córdova, and Suki Seokyeong Kang, all of whom have had recent acclaimed solo exhibitions. In addition to the Galleries Sector, the fair features several special sectors: Nova, where new works by up to three artists are presented by young galleries, including Gypsum Gallery showcasing Basim Magdy; Positions, for young galleries, such as 56 Henry and Galatea who are staging solo booths of emerging artists Cynthia Talmadge and Allan Weber, respectively; Survey, which features historically important artistic practices; and Meridians, where exhibitors have the chance to showcase large-scale, immersive, and ambitious works that push the boundaries of the traditional fair format. Beyond the convention center halls, Art Basel has partnered with local institutions and private collections to host programming across the city and engage the local community.
UNTITLED ART
December 5–10
Ocean Drive & 12th Street, Miami Beach
untitledartfairs.com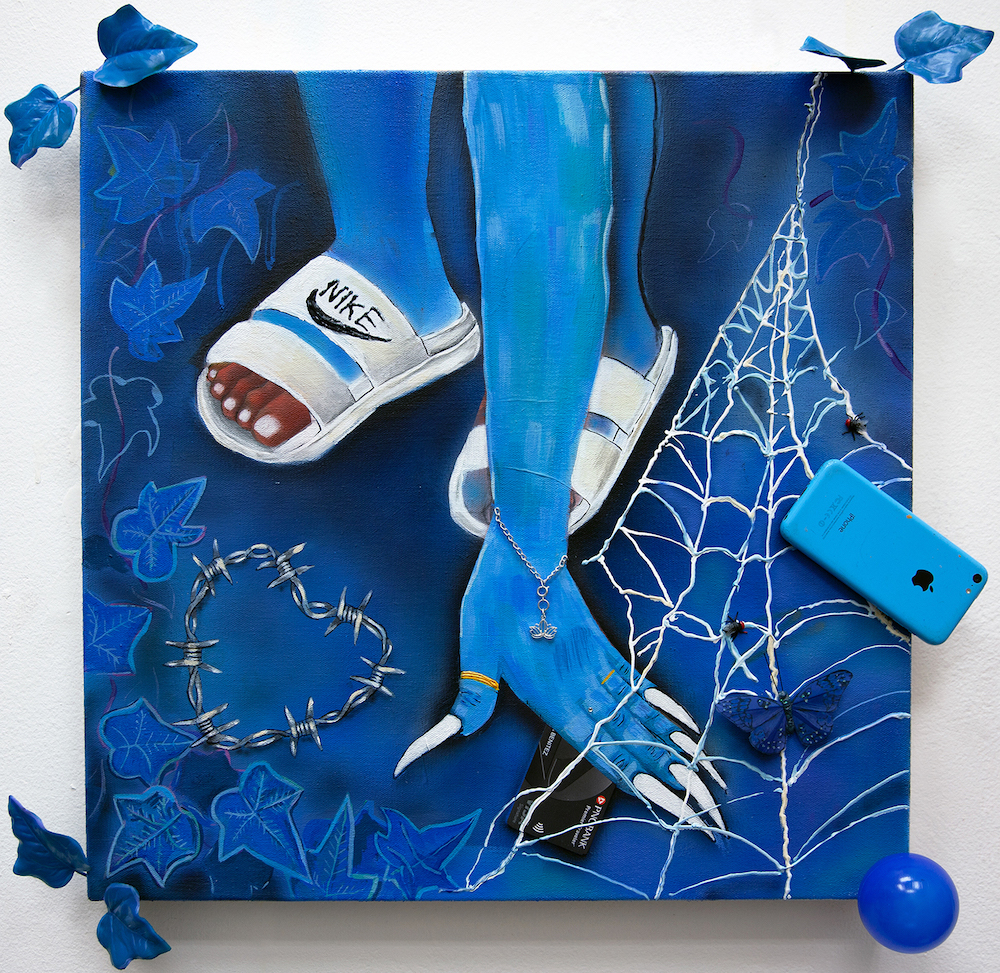 Located in a sprawling tent on Miami Beach, Untitled Art features contemporary artists ranging from rising stars to mid- and late-career industry staples. Embracing the natural beauty of South Florida, the fair has a vibrant atmosphere with outdoor lounges and large windows overlooking the ocean, making it a favorite for northern visitors and exhibitors craving the sunny weather. This year's edition is the fair's largest, most diverse and international presentation yet, featuring 160 exhibitors showcasing work by nearly 600 artists from 39 countries. Known for its curatorial vision, the fair has chosen to highlight accessibility, inclusivity, and diversity for the 2023 program, centering on the themes of "Gender Equality in the Arts" and "Curating in the Digital Age." Reflecting the former, 60% of all artists on view, and 35% of exhibitors, identify as female or nonbinary. Highlights include Praise Shadows Art Gallery's presentation of multidisciplinary artist Joiri Minaya, and Alicia Reyes McNamara's sensual paintings on view with Niru Ratnam. The fair is also supporting women and diverse voices through its programming and is exhibiting an impressive selection of Latin American artists, including Juan Arango Palacios, whose vibrant drawings exploring the queer experience will be on view alongside Erick Antonio Benitez's mixed-media paintings with Selenas Mountain. On the digital front, Untitled Art considers how curatorial practices evolve in the rapidly changing digital space. The fair will host programs to explore innovations in digital art and curating as technology continues to progress, and has again partnered with Vortic to create virtual extensions of the booths.
NEW ART DEALERS ALLIANCE (NADA) MIAMI
December 5–9
Ice Palace Studios, 1400 North Miami Avenue
newartdealers.org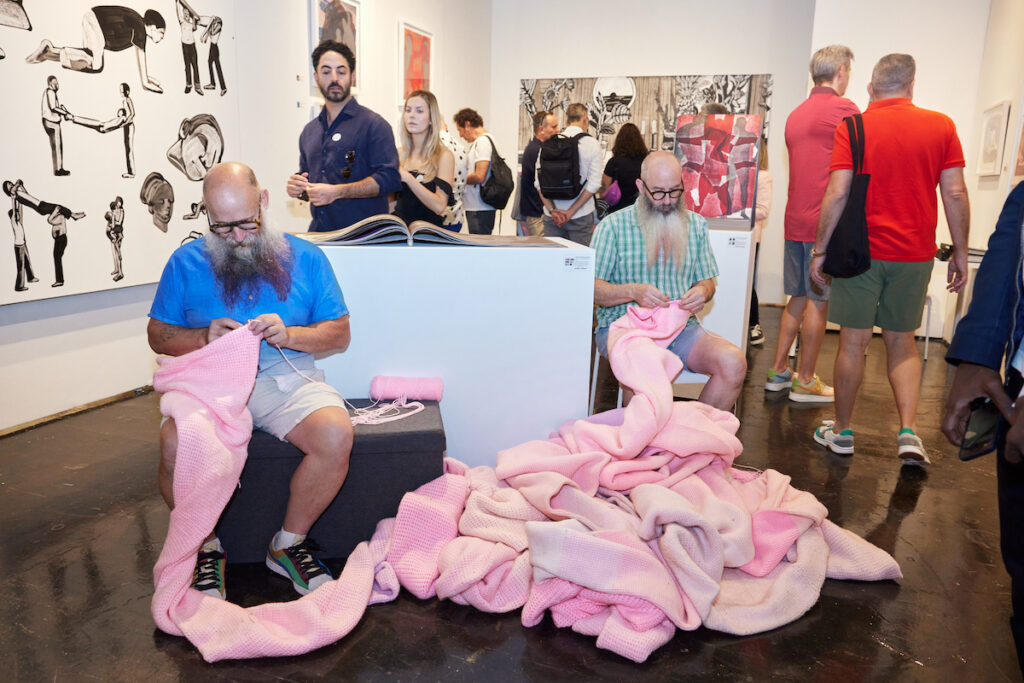 Showcasing small and midsize galleries, art spaces, and nonprofits, New Art Dealers Alliance (NADA) Miami is returning for its 21st edition. Known to feature creative risk-takers, the fair brings together an avant-garde group of emerging and mid-career artists. This year's edition features nearly 140 exhibitors from across the globe, 34 of which are promising newcomers participating for the first time, including Polina Berlin Gallery, which is celebrating its premier in any art fair. The gallery is presenting a duo booth of Carrie Rudd and Tamo Jugeli, both in-demand, young artists who have been making waves with their paintings that blur the boundaries of abstraction. Another highlight is Hannah Traore Gallery, also a first-time participant at NADA that is exhibiting vibrant figural paintings by Demit Omphroy and stunning photographs by Camila Falquez that expand on her interest in celebrating activists and community leaders. Returning to the fair is Olympia, which this year brings new paintings by Heather Benjamin that feature the artist's characteristic hyper-feminine, sometimes suggestive, and highly detailed imagery. In addition to the gallery presentations, NADA features panels, performances, artist talks, and workshops with industry leaders that engage with social issues and dive deeper into the field of contemporary art. Embracing the warm South Florida climate, visitors are invited to relax on hammocks and lounge chairs that fill the yard outside the fair, creating a welcoming social environment that offers a break from the commercial endeavors of Miami Art Week.