Save Venice's annual Un Ballo en Maschera is quickly approaching, and socialites are stressed. The main source of anguish (surprise, surprise) is what to wear. But the trouble goes beyond dressing to impress. This year the event has been dubbed the "Byzantine Ball," which has been difficult for anyone without an art history degree to interpret.
Don't fret — there's actually a lot to play with here. But let's break it all down, first.
What does "Byzantine" mean, anyway?
The Byzantine Empire ran roughly from the year 330 to 1,453, and over its history spanned parts of Europe, Africa, and Western Asia. "[It] was incredibly diverse, vibrant, and multicultural," says Andrea Achi, an assistant curator at The Metropolitan Museum of Art and a trained Byzantinist. "The arts and cultures of these regions were equally dynamic. While people might think of the period of the 'Dark Ages' the era was anything but that! The Byzantines made significant scientific and technological advances, they participated in global trade networks, and many appreciated literature and art."
So, what does that look like, aesthetically?
Tons of Byzantine art and artifacts have survived, giving us a pretty clear idea: luxurious! Opulent! Decadent! Other adjectives of this ilk!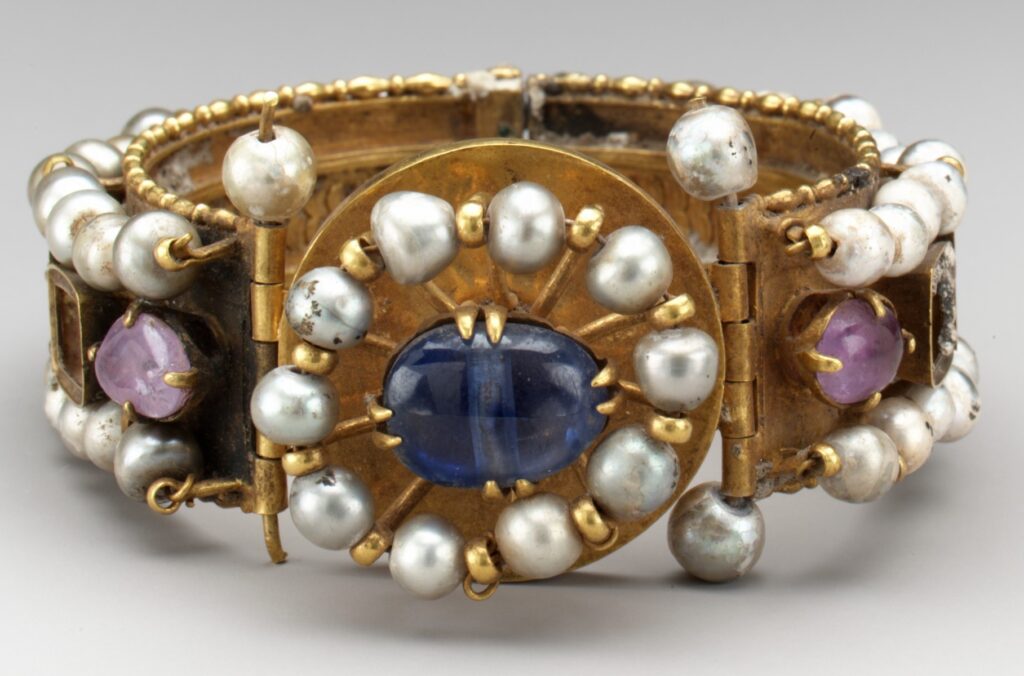 "Think lots of golds, pearls, purple and blue gems," says Achi, noting that the available paintings and manuscripts depict high society of the era. "Women and men wore gorgeous robes made out of incredible silks. Women were draped in jewels and gold. Of course, this was not everyday attire, but they certainly did dress up for special events."
Is dressing on-theme really that important?
Yes. Being off-theme for New York's favorite masquerade ball is about as socially acceptable as carrying a fake Birkin.
How can I be on theme without looking like I'm wearing a costume?
The most approachable solution begins with the color palette. Jewel tones and heavy use of gold were staples of the Byzantine style. A garment's color was largely indicative of its owner's wealth and stature during the era. Rich shades of emerald, sapphire, and ruby were most prevalent among those of wealth and high society as the process of dyeing fabric was both laborious and cost prohibitive. Purple, the color most widely associated with the Byzantine style, was reserved exclusively for royalty.
Intricate gold embroideries and patterns were other hallmarks of Byzantine style and are an instantly recognizable way to dress theme. Embroideries often featured pearls and gemstones from across the Middle East and China, a result of the Byzantine Empire's position as a trading capital.
Choose a solid velvet or a heavy silk in a silhouette with some structure for an understated and elegant representation of the theme. For a bolder interpretation, look for a pattern with a jewel-toned base in a structured or voluminous silhouette.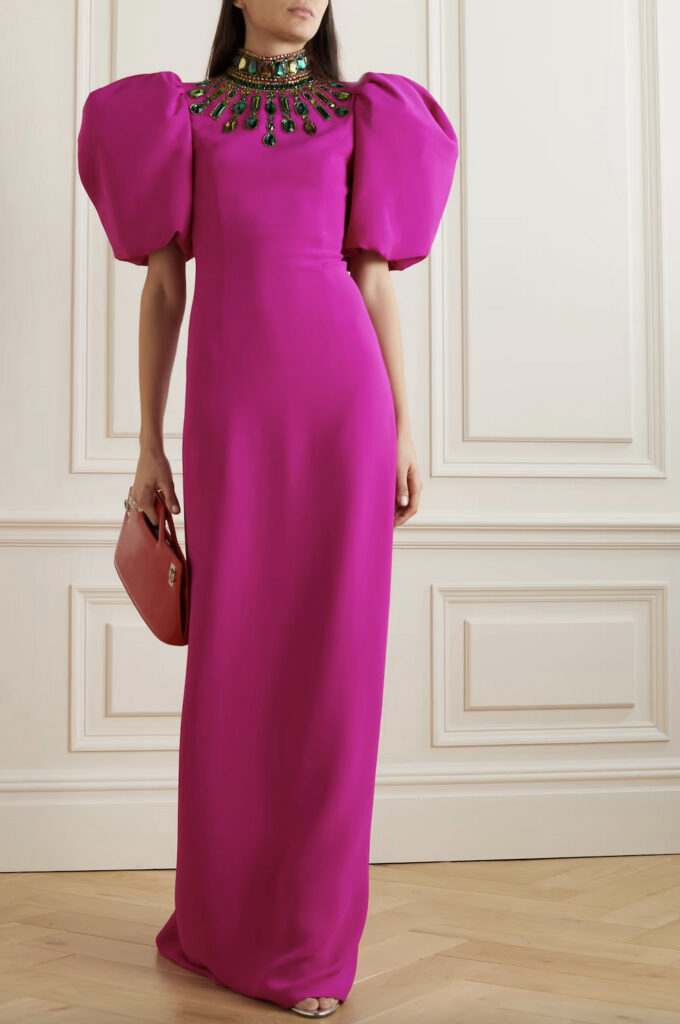 Which designers should I be looking at?
Valentino's use of color and silhouette is unparalleled and their occasional use of pattern makes for an interesting surprise. Erdem is a master of texture. A solid color option from the brand will create depth with his use of tonal embroideries. And nobody does a luxurious, captivating pattern quite like Alexandra O'Neil of Markarian. Her gift for combining elegant yet subtly sensual silhouettes with exciting embellishment or pattern makes her a go-to for the event.
And for what it's worth, Oscar de la Renta and Bulgari are this year's sponsors. So if you can't be on-theme, you can at least be on-brand.
I'm still deeply overwhelmed. Is there any way you could make this even easier?
Just wear gold.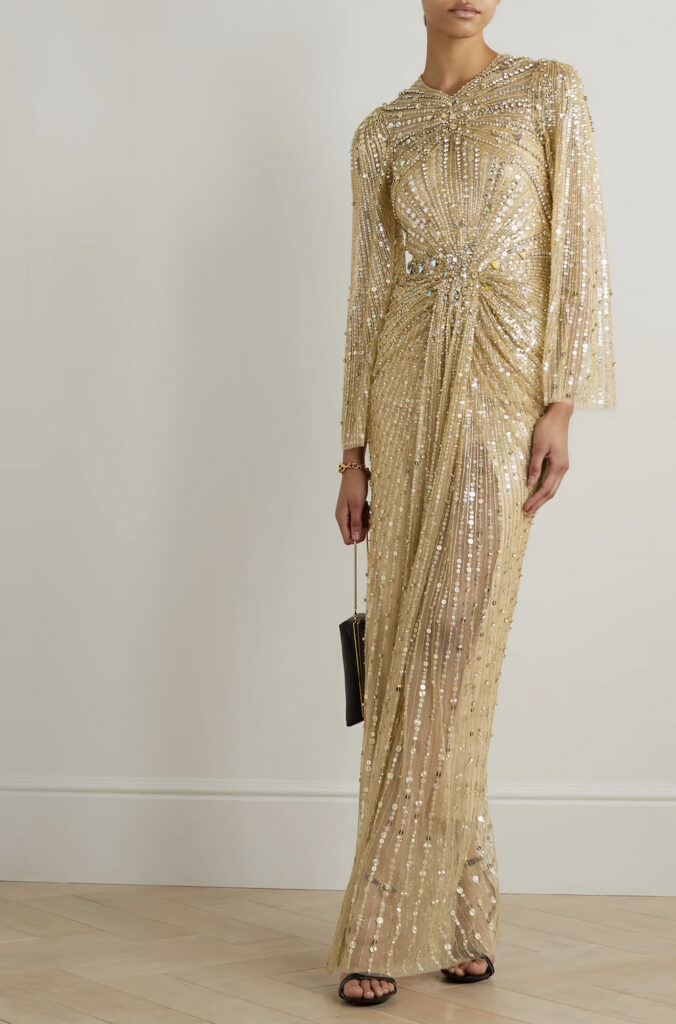 What about accessories?
Go for gem stones: emerald, sapphire, and ruby should be top of the list. Amethyst and other shades of purple should be reserved for the royals in the room. Social, fashion, and actual royalty will all be in attendance, and its best to leave the crowns where they belong.