For eight decades, the American artist Alex Katz has been interpreting the world around him through his craft. His body of work, in turn, has become a diary of sorts. A collection of memories and feelings, fragmented and presented through paint — all of which has been collated by the Guggenheim in the new retrospective, Alex Katz: Gathering.
Gathering includes paintings, oil sketches, collages, prints, and freestanding "cutout" works, highlighting Katz's skill as a painter of portraits and landscapes alike over his lengthy career.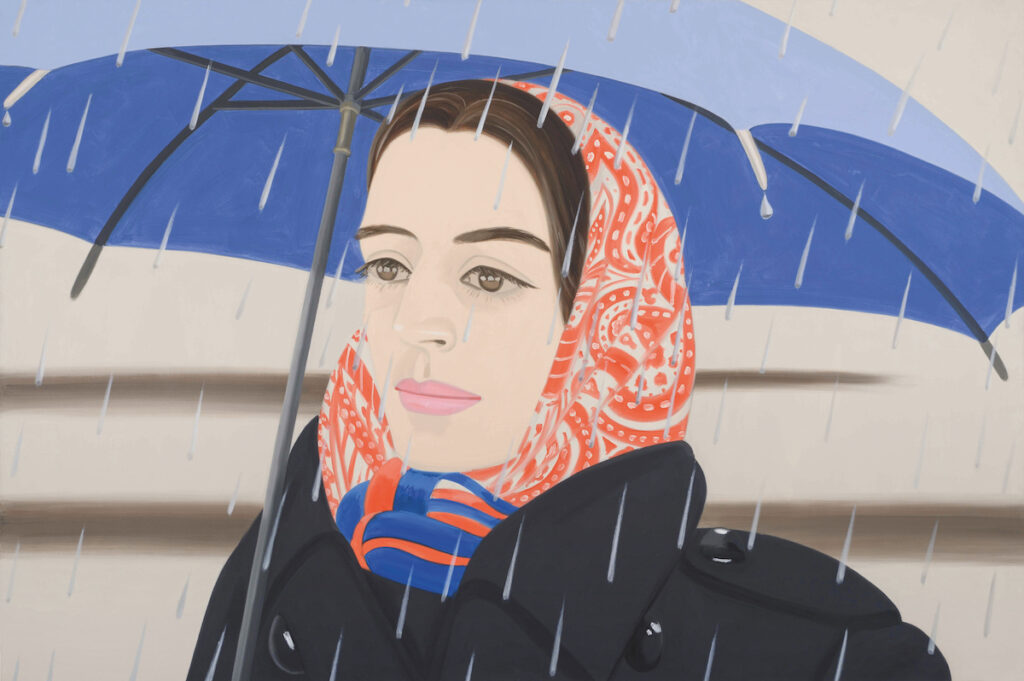 "His work seems to capture the sensation of being intensely immersed in the physical world, paradoxically distilling these quick moments of passing within the permanence of paint," said Katherine Brinson, the Guggenheim's Daskalopoulos curator of contemporary art, at a recent press event. "He wanted to paint modern life, as distilled in the styles and the gestures of the people he socialized and collaborated with, and the influence of fashion and mass media imagery, or in the atmospheric shifts in the urban and rural landscape."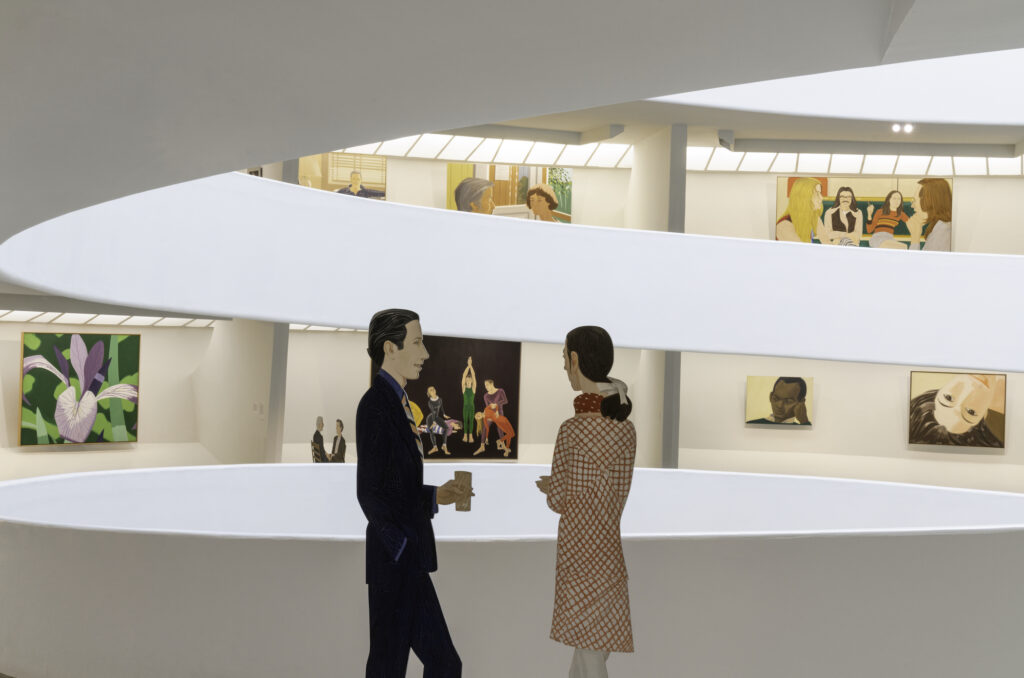 While viewing the exhibit by strolling through the Guggenheim's unique gallery, one can't help but be reminded of a photo album. The years pass by. Ada (Katz's wife and longtime muse) and Vincent (their son) get older. The family moves between Maine and New York, friends come and go. Despite being in one of the world's most iconic and prestigious museums, viewing the work of one of the greatest living artists, the exhibit, above all, feels familiar. It's not Katz's interpretation of life that one focuses on, it's that he's lived it.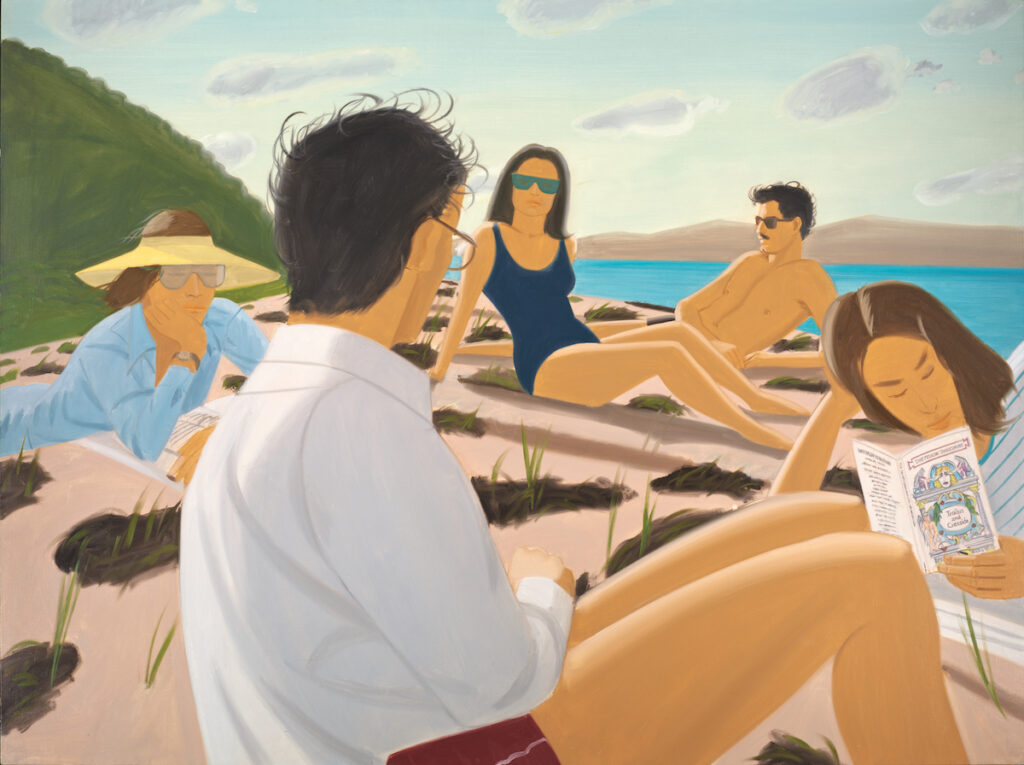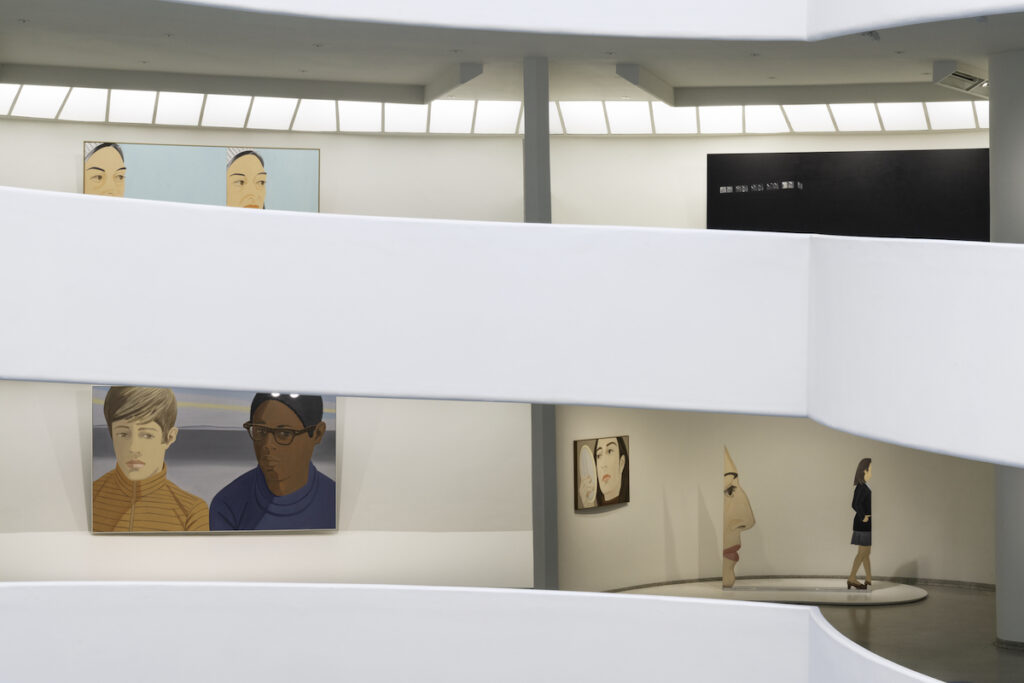 Alex Katz: Gathering is on now at the Solomon R. Guggenheim Museum through February 20, 2023.