Alicia Corning Clark, who died in New York City in 2016 at the age of 79, was capable of packing a lot of drama into a year.
In the span of just two months in 1961, she divorced a prominent actor and married a wealthy heir, only to become a widow 13 days later, inheriting her second husband's $10-million fortune. This was in addition to suing her former lover, John F. Kennedy, and plotting to extort his father.
Everything about Alicia's life happened on a grand stage. Born Barbara Maria Kopczynska in Poland in 1936, she immigrated with her mother to Boston after World War II, adopting the name Alicia Darr. Over the years she claimed to be both an actress and an artist, but it would be as a globe-trotting socialite that she would make her reputation.
With coiffed blond hair, high cheekbones, and a wide smile, Alicia caught the eye of many men, including the future President Kennedy. Many agree that the two at least had a relationship. She would later tell an Italian magazine, with perhaps more regard for narrative flair than the truth, that the pair became engaged in 1951. But, she continued, it was called off by Kennedy's father, Joseph, because of her Jewish heritage.
After the breakup, Alicia went Hollywood. While she didn't score any film roles, she certainly made a mark on the Tinseltown social scene, being romantically linked in gossip magazines to stars like Gary Cooper and Tyrone Power. She married her first husband, British actor Edmund Purdom, in 1957.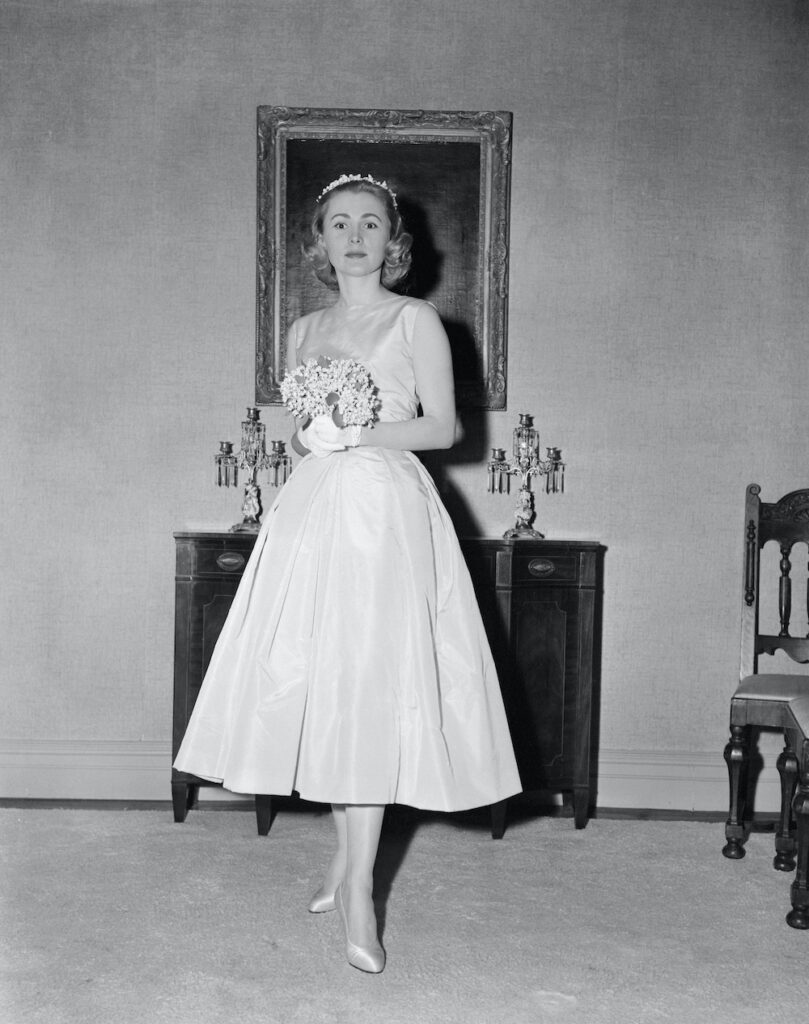 The couple moved to Italy, where Edmund was filming on location, but soon became tabloid staples for their public spats and mutual accusations of adultery.
In addition to the drama in her then marriage, Alicia nursed a grudge toward her politician ex, and decided to sue JFK, who was then the president-elect. According to the New York Times, Kennedy's younger brother Robert quietly settled the claim in 1961 for $500,000 (equivalent to $4.3 million today) and had all the details of the suit — including the reason for it — sealed by the court.
The settlement was suspicious enough to catch the attention of J. Edgar Hoover. The infamous FBI director informed Bobby Kennedy that he knew of it in 1963 — although not even Hoover could say what the suit was about. Whatever the Kennedys were trying to hide, Hoover cautioned that it might have been explosive enough to hurt JFK's reelection campaign.
Meanwhile, Alicia's marriage to Purdom was in the dumps, and she had moved on to Alfred Corning Clark, the Singer sewing machine heir, who proposed to her with a $95,000 diamond ring. They wed in September 1961, a month after she sued Purdom for divorce.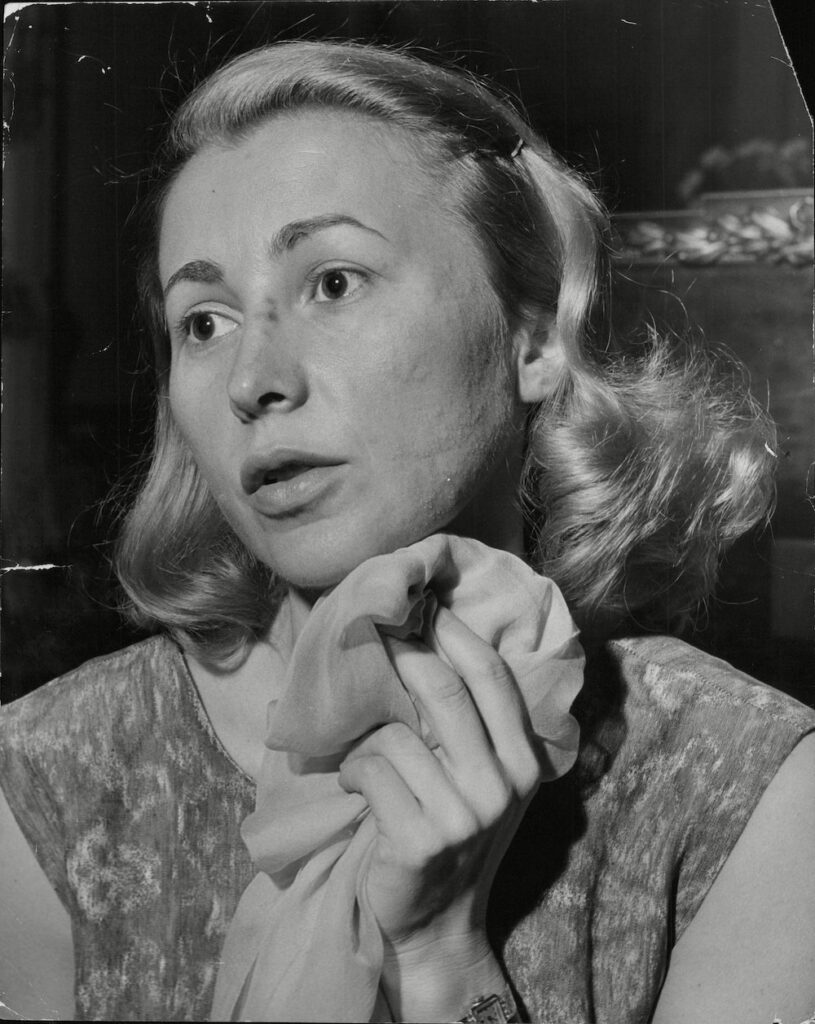 Less than two weeks after their marriage, Alfred, age 45, died of an ailment some sources identify as cirrhosis of the liver. The grieving widow was now a multimillionaire.Then things really got complicated.
According to DNAInfo, Alicia's former lawyer sued her for unpaid fees in the 1960s. In his suit, the lawyer claimed Alicia was obliged to pursue Purdom for alimony before her inheritance kicked in. But in response, Purdom threatened to disclose her then secret relationship with JFK.
So she hatched a convoluted plot to blackmail Joseph Kennedy for $250,000 to keep her ex from going public. Luckily for the Kennedys, her lawyer talked her out of it.
After the New York Times published its eyebrow-raising story about the FBI and Alicia's lawsuit in 1977, however, her connection to the Kennedys faded from public memory.
She married for a third time — this time to the health minister of the Bahamas — but divorced in the 1980s. Afterward she lived a quietly lavish lifestyle, maintaining a home in the Bahamas and an apartment on the Upper East Side, until her death in 2016, when l'affaire Kennedy came galloping back into public view.
While contemporaneous rumors that she and Kennedy had a secret child scarcely seem plausible, the executor of her estate thought them worth investigating in case there was an heir to contest the will. A Freedom of Information Act request was filed, however, no evidence of a child has been uncovered.
Alicia left behind a $17.5-million estate, no known next of kin, and competing wills filed in different jurisdictions. The first, lodged in the Bahamas, named three of her Fifth Avenue building staff as beneficiaries; a second, recorded by her lawyer in Manhattan, bequeathed everything to the Humane Society.
How like her to go out exactly as she had lived — in an obfuscating haze of money, mystery, and glamour.