Every court needs its courtiers, and nowhere is this more true than among the extravagantly appointed winter palaces of Palm Beach. Over the last century, perhaps the most glittering guest list belongs to Amado, the oceanfront sandcastle designed by Addison Mizner and built circa 1920 for the Drexel Morgan heir Mary Astor Paul Munn and her husband, Charles Alexander Munn.
In the aftermath of the Great War, the town was transformed into a Mediterranean seaside village of barrel-tile roofs and sun-splashed patios. As contractors finished both Amado and Louwana (for brother Gurnee Munn next door), the family's comings and goings were chronicled in the social columns alongside updates on Paris Singer's exclusive new Everglades Club, based on Mayfair and Monte Carlo models.
Likewise conceived with European style, the Munns' Ocean Boulevard drawing room and their Rue de Montévidéo salon in Paris afforded a mise-en-scène for guests with names like Astor, Hohenlohe, Tennyson, and Hearst. Kathleen Dewar, wife of English whisky baron John "Lucky" Dewar, mixed with aperitif heir Paul Dubonnet and French industrial scion Anne Michelin. More than just Ivy League and Main Line, Mary and Charlie's circle included café society, blue book notables, boldface names from Walter Winchell's column, and Lost Generation moderns.
Mary and Charlie divorced in 1930, but he continued the house parties without her, and Amado's 80-page guest book endures as a treasure for cultural anthropologists and gossips alike. Inscribed by 20th-century tycoons, aristocrats, and fourth wives, with boldface signatures and cupid's-bow lipstick imprints from dames and dowagers, it is the ultimate kiss-and-tell page turner.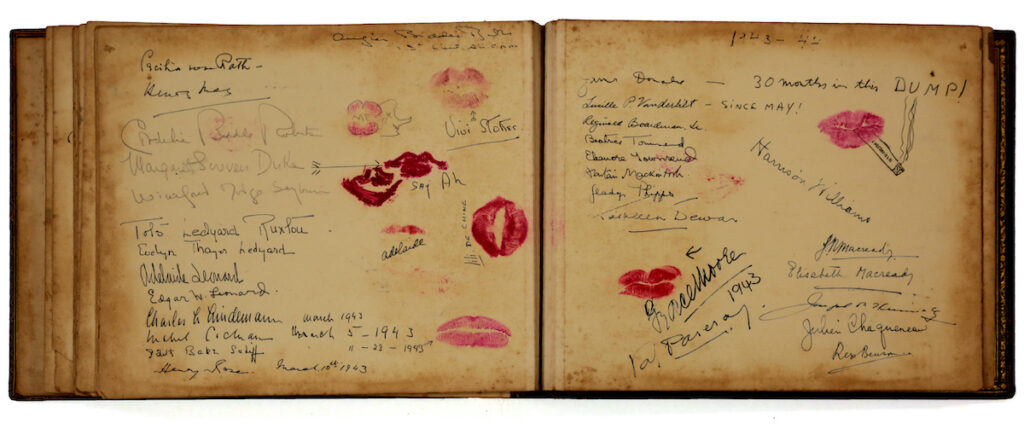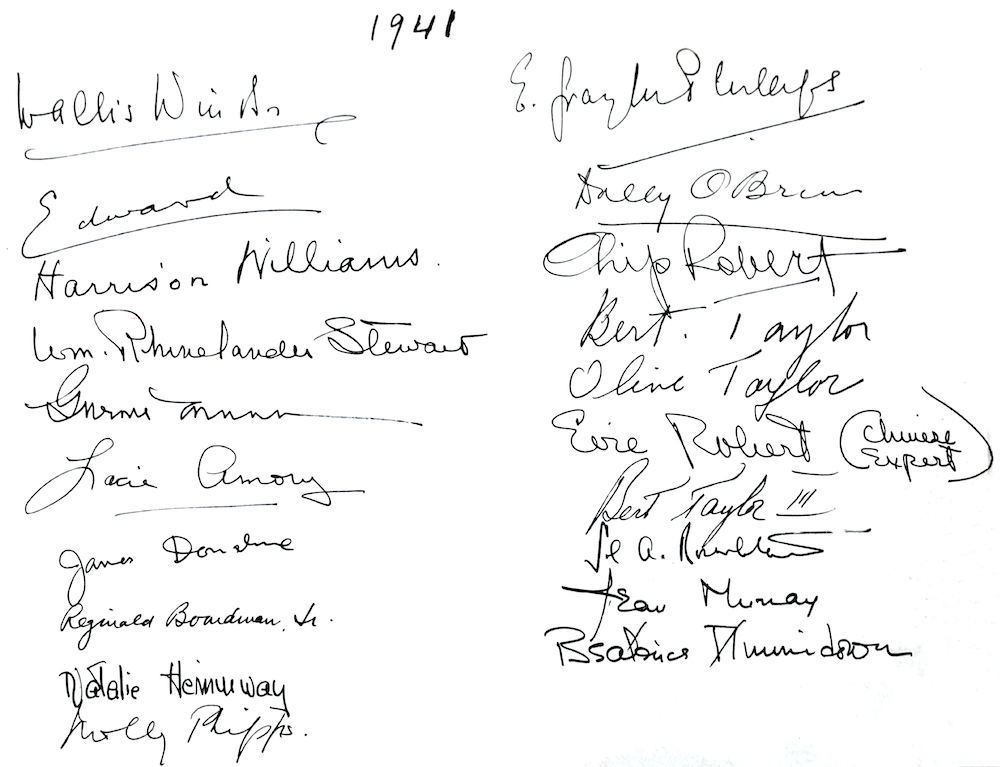 Dorothy Spreckels, the second Mrs. Munn, donated this handwritten social register to the Historical Society of Palm Beach County archive, where it sits alongside the Cocoanut Grove House's 1880s guest registers, the B&T's founding membership list, and a record of Marjorie Post's Mar-a-Lago's bedroom assignments for ambassadors attending the Red Cross Ball. But none of these other documents reflects Palm Beach's laissez-faire resort life as boldly as the Max Factor shades immortalized in this singular book, recording a unique visitors' ritual whose origins are long forgotten, but were possibly inspired by the house's name (which means "beloved" in Spanish).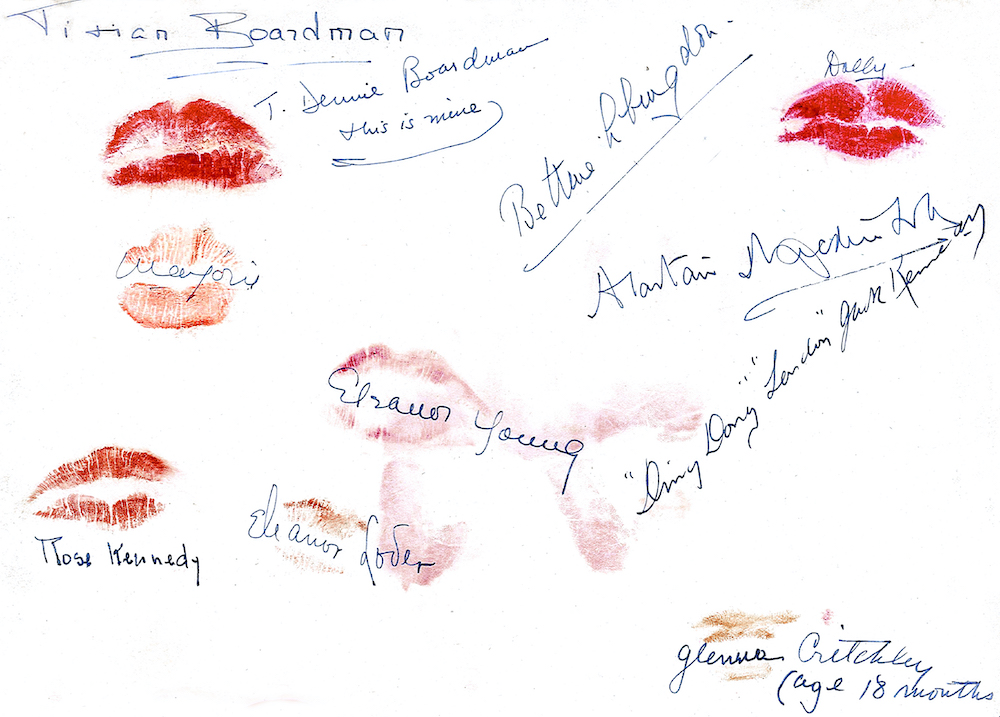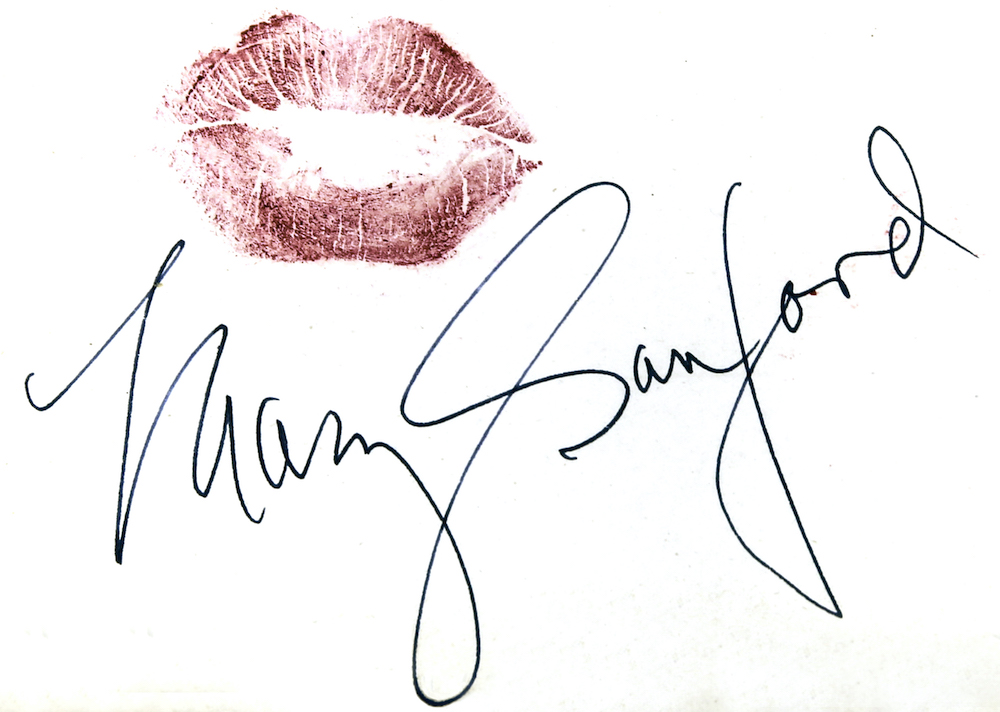 Amado entertained everyone, from Marjorie Oelrichs (dropped from the Social Register when she married bandleader Eddy Duchin; they are the parents of the current bandleader and social mainstay Peter Duchin) to Mrs. Post. As Mrs. E.F. Hutton (in the second of her four marriages), Post went from the 1920s' glitziest hostess at Mar-a-Lago to become Mrs. Joseph Davies, an occasional Palm Beach houseguest during the 1930s. She wasn't the only one who changed spouses (those louses!) like blouses. Edith "Tookie" Mortimer, styled the Countess di Zoppola during the 1920s, was Reno-vated in 1929 and returned to husband hunting. Evangeline Johnson was Mrs. Leopold Stokowski, and then later Princess Zalstem-Zalessky. At Amado, she could enjoy the company of her Spence school alum philanthropist and shipping heiress Alice DeLamar, who in 1927 funded the seminal book Florida Architecture of Addison Mizner, documenting the architect's original designs for his Palm Beach houses.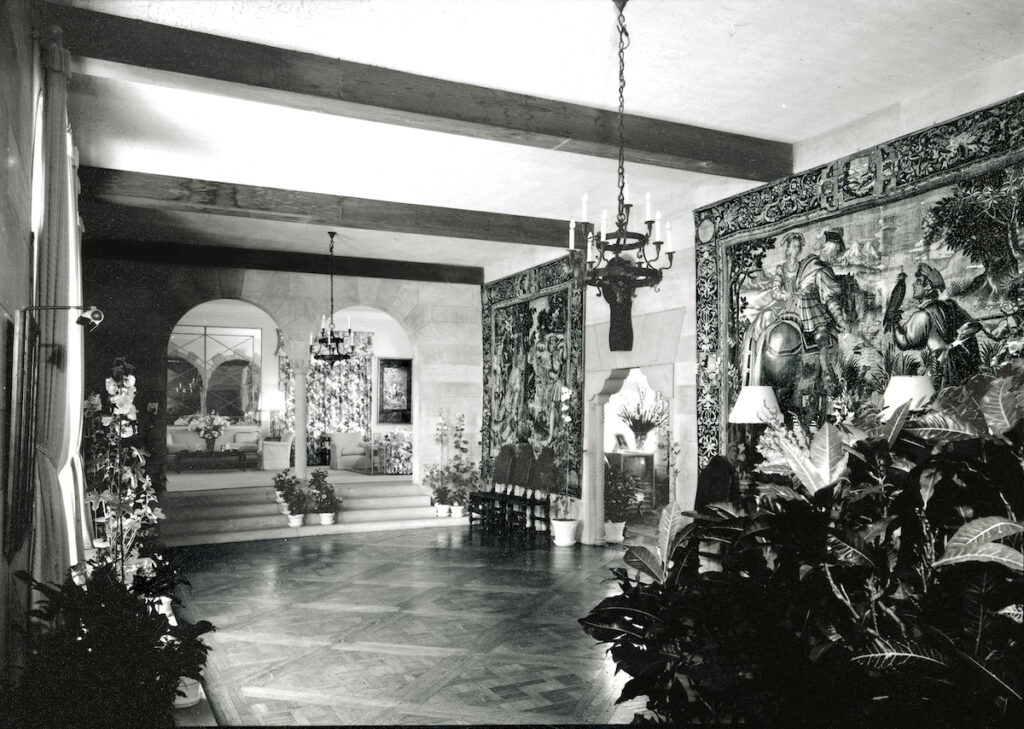 After her divorce, Mary left Palm Beach and returned to Paris, where she married the renowned aviator Jacques Allez. During the war Madame Allez, code-named Pauline, aided the French Resistance, garnering postwar French and US honors. The children shuttled between Philadelphia deb balls, spring vacations at the B&T, and their mother's Paris apartment and a villa in the South of France.
With Charlie and Gurnee both on the Everglades Club's membership committee, the latter also running the resort's leading real estate brokerage, Charlie became known as "Mr. Palm Beach" and a majordomo for house parties with a revolving door of Harrimans and Vanderbilts undeterred by Prohibition, the Great Depression, or World War II blackouts and rations.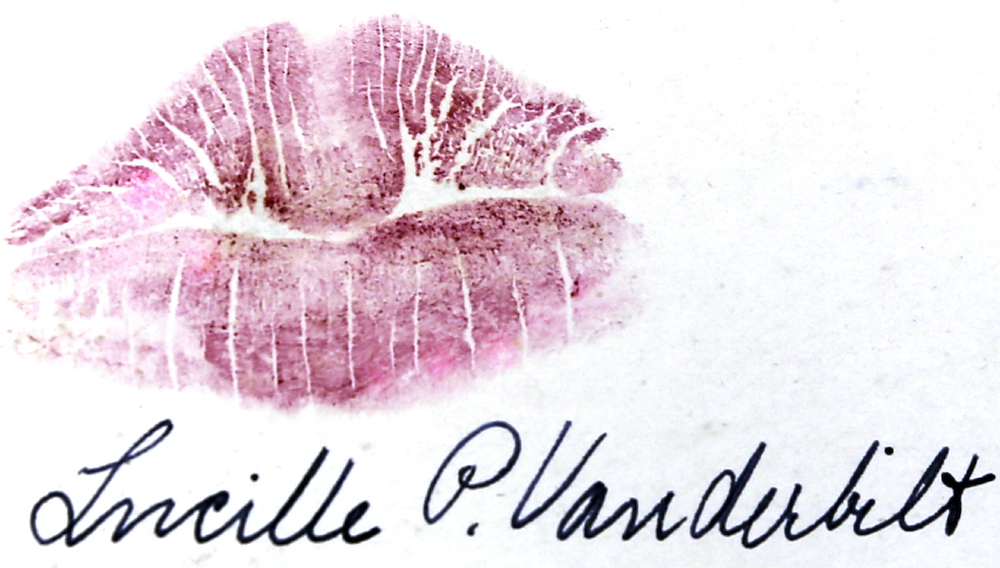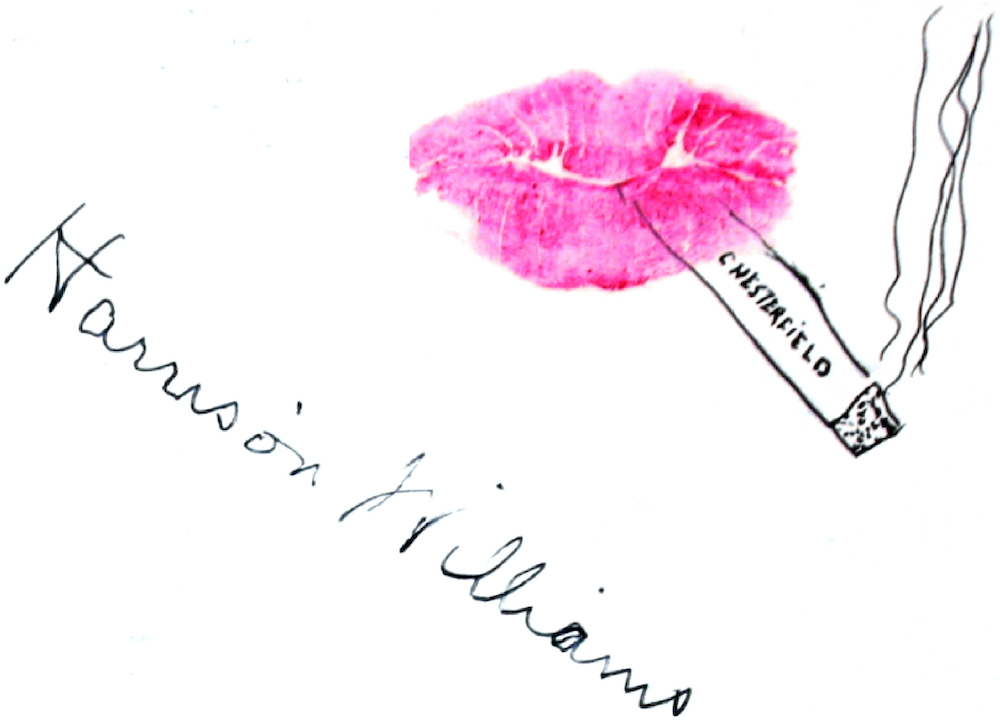 Charlie's ascot, blue blazer, and flannel slacks placed him on best dressed lists, and his dinner-and-a-movie nights were coveted invitations. In December 1933, he reunited with Mary to introduce their deb daughters Mary and Frances at a joint coming-out dinner dance for 600 guests. Six years later, tragedy: Pauline, the Munns' eldest daughter, died unexpectedly in Paris at age 29.
As war clouds gathered over Europe, many of the Munns' friends fled, looking for sanctuary in the United States. Charlie hosted an under-the-radar soiree for the Duke and Duchess of Windsor (when he was stashed out of harm's way by the British as governor of the nearby Bahamas) during their first Palm Beach campaign in 1941. As the town moved to a war footing, The Breakers was converted into the Ream Army General Hospital, and the Biltmore Hotel became a Coast Guard facility. Residents enlisted for the armed services and the OSS, as well as volunteer ambulance and jeep drivers on beach patrol. Even so, there was time for the B&T's 16th Annual Tennis Tournament.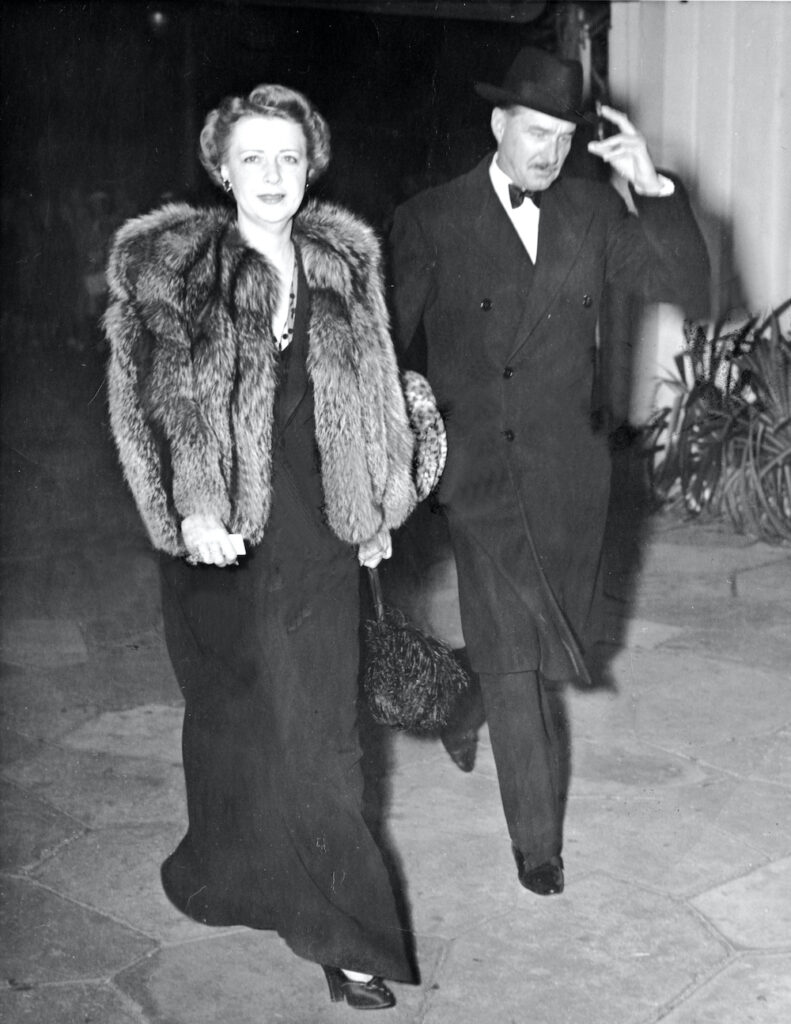 In 1953, Charlie married his longtime paramour, California sugar heir Dorothy Spreckels, who had been part of the Palm Beach–Paris scene since the 1930s. And with a framed portrait of Queen Elizabeth II going up in the living room after her coronation that year, guests like Henry Herbert, 5th Earl of Carnarvon (whose own home, Highclere Castle, is known to the current generation of Americans as the fictional Downton Abbey), and Eileen, Duchess of Sutherland, might have felt like they were at an English country house. Charlie and Dorothy attempted to keep the seasonal house party afloat during the postwar era, even though Palm Beach was ready to move on with "Killer Joe" Piro and Régine, just as the Twist was followed by discotheques.
In January 1971, Dorothy and Charlie basked in a flash of limelight, making international headlines when they chartered a Pan Am Boeing 707 to fly them directly from Paris to Palm Beach with their staff and a crew of nine. Ten hours and $20,000 later, the plane landed at PBI with Dorothy having downed a tray of martinis and hot dogs with French mustard.
By the time of Charlie's death in 1980, the legendary parties at Amado had long since faded into memory. (Dorothy lived on there until her death in 2000, after which the landmarked house was sold and restored by its current owners.) Nonetheless, remembered they were. As a final tribute, the Palm Beach Daily News declared him "The Grand Seigneur of Palm Beach," a fitting title for a social lion whose lipstick-stained guest book survives as a high-society Rosetta stone, one of the most singular and enchanting records of the Jazz Age.