When Amanda Hearst Rønning was a child, her animal-loving then-single mother, Anne Hearst, moved out to the Hamptons from New York City and lived on a farm. It had all kinds of animals, including an emu named Einstein, a wallaby, donkeys, goats, and more. As a girl, she'd also visit the zebras and other exotic animals at San Simeon, the California castle of her great-grandfather, William Randolph Hearst, where she held her wedding decades later.
Once, when a family cat caught a baby bird, fallen from its nest, the ethical fashion entrepreneur and environmental philanthropist with an interest in animal welfare sprang into action. Her mother warned it would probably die. But young Amanda, now 38, took care of the little bird, even praying for it, and it survived. "That experience 100% impacted me," she says on a Zoom interview in late January from London, where she had temporarily relocated from Los Angeles with her husband, Joachim Rønning, a Norwegian movie director. (Best known for Pirates of the Caribbean and Maleficent, he is currently shooting a feature in Europe.)
By the time Hearst was in her 20s, she was going on puppy mill raids with her pal, Georgina Bloomberg. "We had to be armed so we had the police with us, and we had to wear masks because the smell was so bad," she recalls of one of many raids down south in North Carolina where animals were in terrible condition. "It was a very messy situation." Since then, and perhaps thanks in part to her efforts, legislation has been passed, and many pet stores that use puppy mills have closed.
"People are way more conscious than they used to be," she says.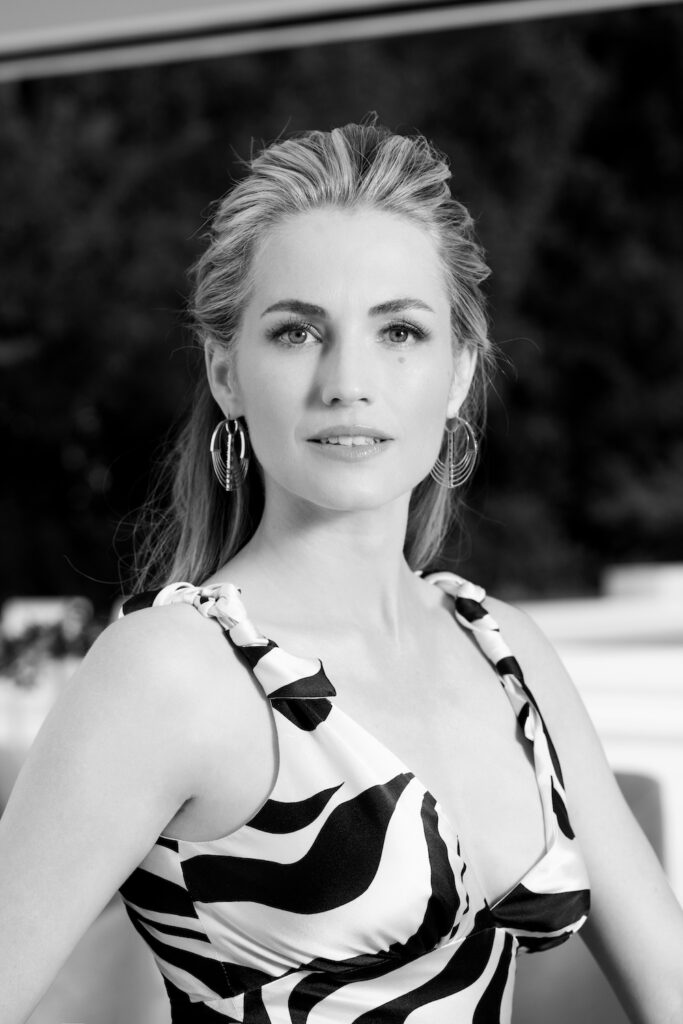 She is right that it was not always so. In fact, just ten years ago, when Hearst was an associate market editor at Marie Claire, where she kept a low profile and her nose to the grindstone working in a building with her name on it, she was a bit of an editorial outlier with a column focused on sustainability in fashion.
"I wanted to destigmatize the industry because at the time a lot of people thought it was a hippie thing," she says. "And a lot of mainstream brands were reluctant to talk about their sustainability because they thought that it undermined their luxury nature."
Not anymore. And in fact, the company she cofounded in 2015, Maison de Mode, a luxury online shopping site, is thriving. It sells a carefully curated list of everything from jeans to splashy dresses from mindful designers, and uses terms like "upcycled" and "carbon neutral shipping" with little explanation. The clothing is recycled, the fabrics low impact, as are the accessories. And if there are diamonds to sell, they have to be vintage and cultured, not from mines that are brutal to workers and the land.
"People who shop on our site just like the products and they don't necessarily think about sustainability, which is what we are really selling," she says. "But that's fine as long as they are shopping and we keep supporting brands that are mission based."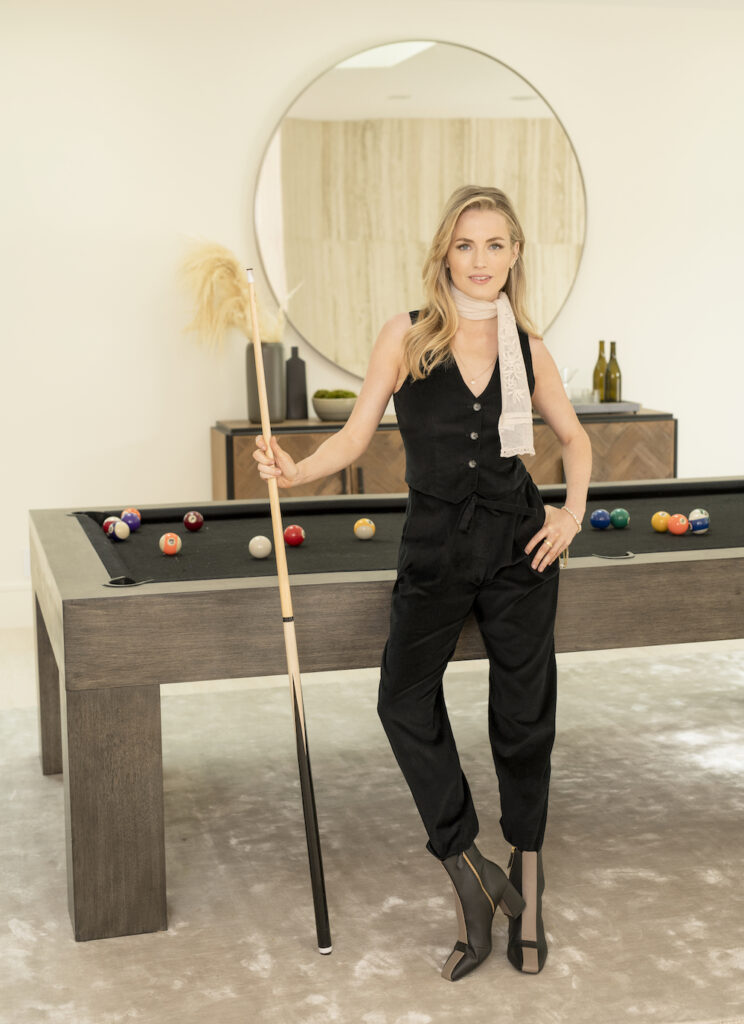 To further that mission, Maison de Mode has a communications and consulting arm to help companies navigate complicated sustainability branding issues in which disingenuous "greenwashing" can be used more for marketability than sustainability. Recently her company has been advising Lacoste with its "360-degree sustainability" approach, a reference to creating environmentally friendly products and then figuring out how to market them effectively.
"Amanda is really the driving force behind the brands and products we sell," says Hassan Pierre, her partner at Maison de Mode. "She's well-versed and thoughtful, not impulsive."
'To further the mission Hearst teamed up with another friend, Breanna Schultz, to help her form a philanthropic organization called Well Beings. The goal is to identify and fund activities that support the safety of the planet and the animals living on it. The research can be unsettling.
"She's my partner in adventure going to see things that are hard to see," says Schultz, whose husband, Jordan, is the son of Howard Schultz, the former Starbucks chief executive. Schultz wonders if Hearst's beauty and soft-spoken nature throw people off the scent of her savvy: "She's very strategic, and when she says something it really means something."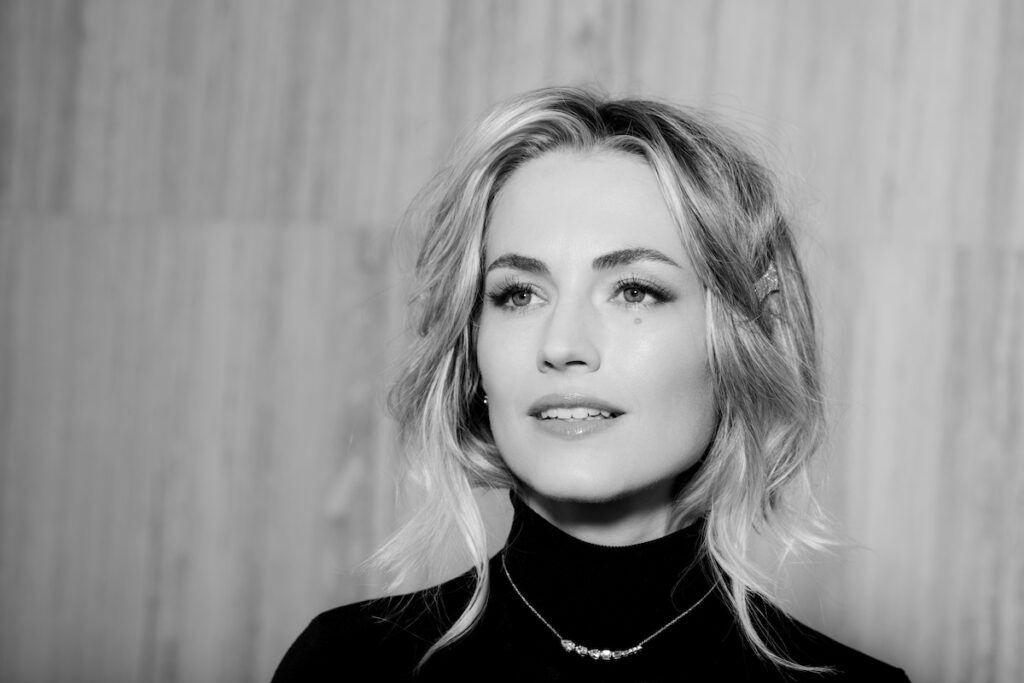 It all sounds impeccably upright, if not uptight, for a woman who counts Paris Hilton, a far more insouciant heiress, as a close friend. But it didn't come without one little youthful hiccup of indiscretion. When she was a teenager, Hearst found herself the subject of ridicule when an editor at Harper's Bazaar — someone she was interning for, at her own family company, no less — used her as the subject of a 2002 piece about her special expenses as a junior socialite. The figure came in at $136,000.
It took a while to live it down. When she gave an interview to the New York Times in 2012, after glossy short-lived stints as a model for Tommy Hilfiger and Lilly Pulitzer, she made it clear she was careful "not to be a jerk" and that security at the Hearst building doesn't know who she is. "Whenever the subject of doing reality television comes up, I immediately disregard it because most people don't come off well and it's embarrassing," she said. "You see how far it can go in the media when someone misbehaves."
For the niece of Patty Hearst and great-granddaughter of a publisher who thrived on reporting scandal to the masses, she seems to have fallen pretty far from the family tree.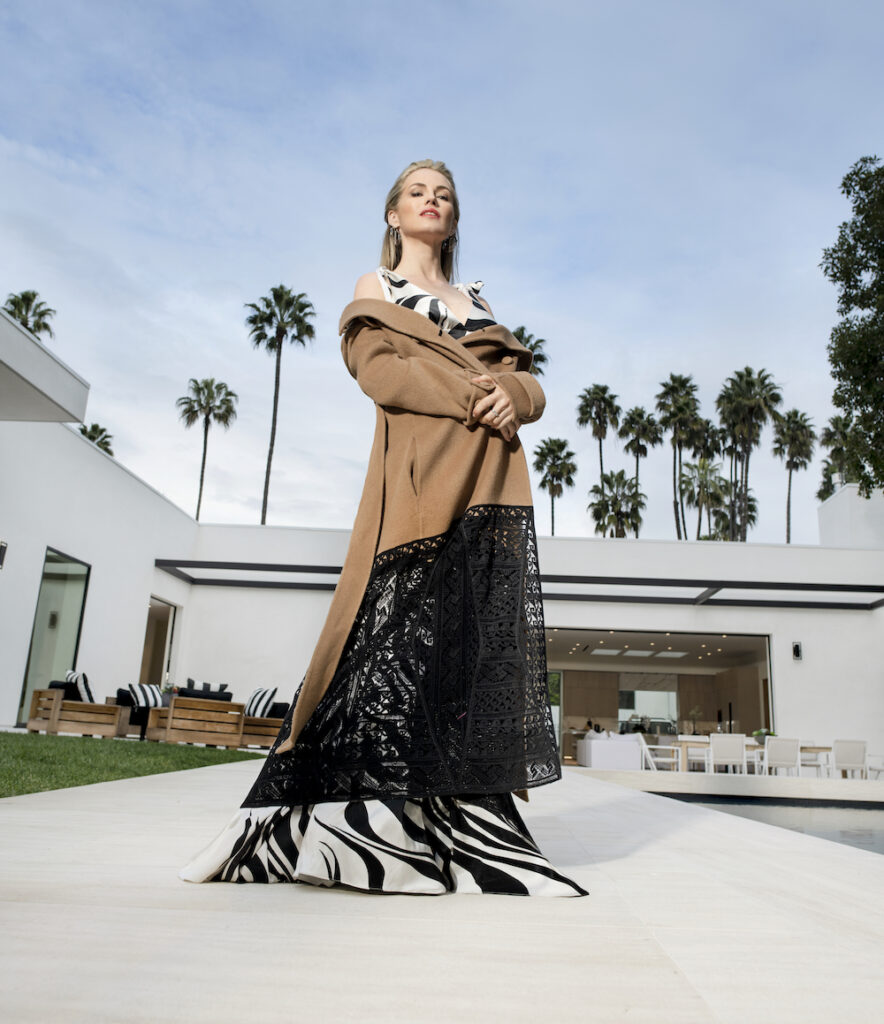 Well, at least she got married at San Simeon in a 2019 wedding lavishly covered by Hearst's Town & Country (no word on whether she requested copy approval, after the earlier debacle at Harper's Bazaar) and with Paris Hilton playing DJ. There were six outfit changes for the bride, all carefully considered vintage or from recycled fabrics. And while the wedding feast contained no red meat, there were vegan ice cream–filled doughnuts and a ceremony under a gold leaf ceiling in a cottage where Clark Gable and Winston Churchill once stayed as guests in less mindful times. The previous evening's guests included Jay McInerney, her stepfather and a bestselling author, and a reindeer, in a nod to her husband's Norwegian heritage. It was from a local fallow deer shelter for animal rescues.
"I had to accept that a wedding is inherently unsustainable, but I tried to weave in sustainability whenever I could," she said. The flowers and leftover food were donated to local charities, not thrown away.
Her recent jaunts for Well Beings included a visit to the mangroves in Vieques, Puerto Rico, where development is endangering marine life and impinging on the natural barriers that the swamps form between nature and civilization. It's something she notes is relevant to the Palm Beach area as well, where she also spends time.
A prepandemic trip to Bolivia had her checking out the animals devastated by fires in the rainforests. She and Schultz spent ten days at a wildlife sanctuary called Senda Verde in primitive housing that was the opposite of luxurious. A high point was helping out by holding baby howler monkeys who had been orphaned. "They were hanging all over me like playful little kids and it wasn't scary at all," she said. "But the reason they were there was very sad."
Given her love of animals, one might think she has fallen prey to the world of animal videos on TikTok. You would be wrong about that, although she admits to watching Tiger King, which interested her initially because of the animal welfare aspect. A recent Instagram post for her 350,000 followers shows her with a baby goat on her mother's farm. Would she consider trying goat yoga, which lets goats lose to climb on practitioners?
"I would give it a try," she says.
Once you are dogged by the tabloid media or covered with baby howler monkeys, a goat on your back is nothing.
---
Produced by Catherine G. Talese
Styling by Christina Pacelli
Makeup by Genevieve Garner
Photography Assistant Ryan Pavlovich
Photographed at 410 Doheny Road, Beverly Hills, CA., courtesy of Sotheby's International Realty