Anyone who's ever crossed the scenic bridge from North Haven to Sag Harbor has seen the dilapidated former home of Bruce Davis, the late founder of 1-800 Lawyers. Eyesore, no more.
After years of stalemates with the Architetural Review Board, architect Andre Kikoski and developer Jay Bialsky will unveil 2 West Water Street this fall, and the village, known for its opposition to change, is embracing this transformative residential project.
It began when Bialsky asked his friend to look over plans for the project from three other architects. Kikoski, whose designs include 75 Kenmare Street and the interiors of One Hudson Yards in Manhattan, thought he could solve the problems that had held up approval. Bialsky listened to his ideas and hired him on the spot.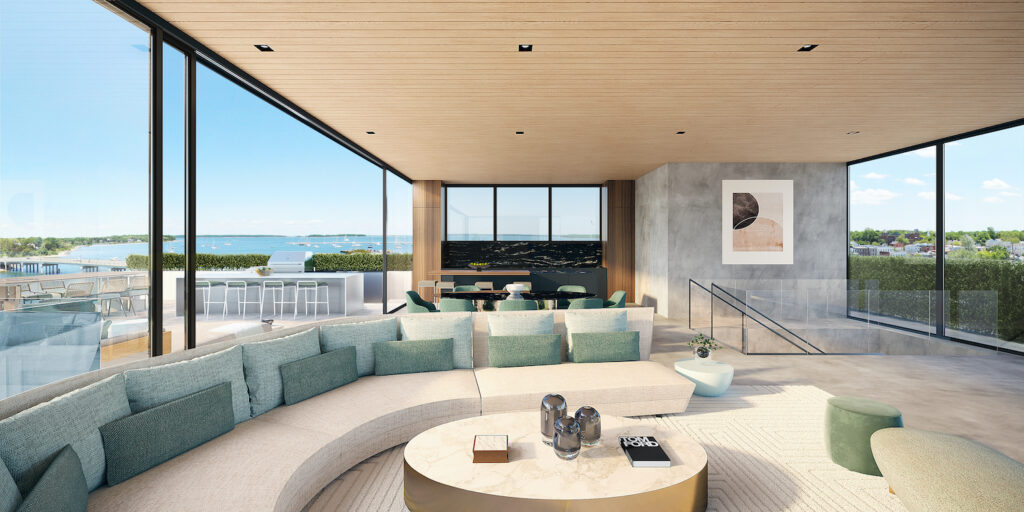 "I wanted to study the history and architecture of this beautiful historical gem," Kikoski says of Sag Harbor. "The village's oldest building was occupied by troops during the revolutionary war — you don't find this kind of architecture just anywhere."
Kikoski decided he needed to really look at the DNA of the village, a place he has loved for 25 years.
"My 17-year-old son was a little tyke when we went to the Sag Harbor Whaling Museum and marveled at objects like scissors and eye-glasses. These were made here!" says the architect, who has been summering in East Hampton since the mid-nineties.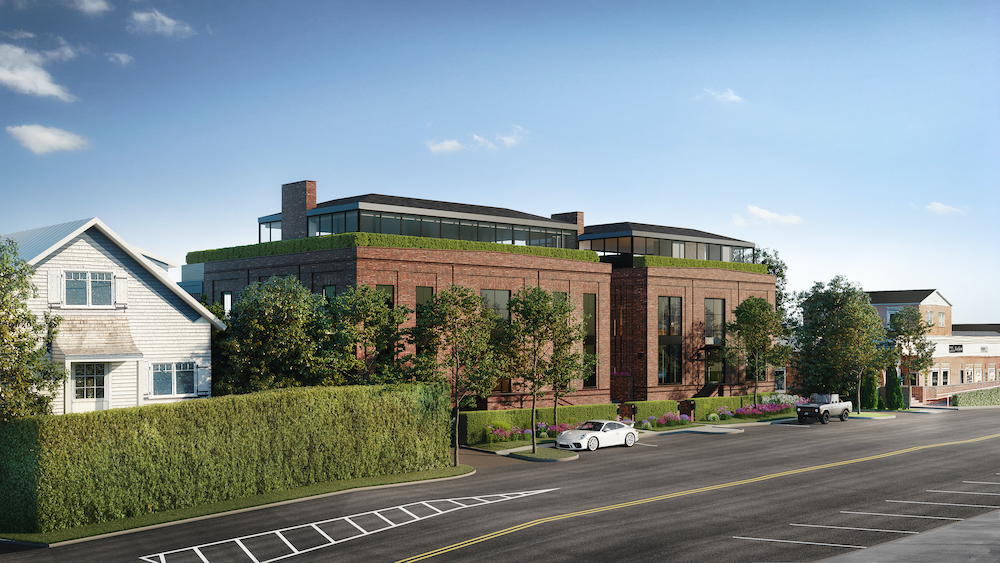 Citing his deep reverence for its charm (the Old Whalers Church he said was "the most beautiful shingled building in the country"), he designed 2 West Water Street to honor the past while embracing how people live now. Each of the three-level residences will feature open and airy interiors with floor-to-ceiling walls of glass with harbor views, as well as expansive roof decks, plunge pools, and other resort-style amenities.
"This is the tallest building in Sag Harbor in more than a hundred years," he says. "That is not lost on me."
2 West Water Street stands next to the new John Steinbeck Waterfront Park, named after the author, who had a home in the village.
"I'd like this to be my love letter to Sag Harbor," said Kikoski.