Anyone passing by the Brooklyn Academy of Music next weekend will find themselves immersed in a colorful, noisy, exhilarating pageant of beating drums and energetic movement as DanceAfrica Festival 2022 reappears after a couple of years' absence.
"It feels tremendously significant to have the streets of BAM taken over again," says Coco Killingsworth, BAM's vice president of creative social impact, and a former dancer, of the festival's return after two years of pandemic-induced digital presentation. "It's a really important family reunion and cultural moment."
It's not just the immersive quality of the African dance and music festival, the country's largest and BAM's longest-running, which is so inspiring, but the sheer scale of it, with a visual and film component, food and fashion bazaars, dance workshops, talks, and community programs unfolding across BAM's indoor spaces and on the surrounding sidewalks over a month.
"The idea," Killingsworth explains of founder Chuck Davis's original concept, "was to bring American audiences into this African village." This year the 45th annual showcase is presided over by artistic director Abdel R. Salaam, Davis's handpicked successor since 2016.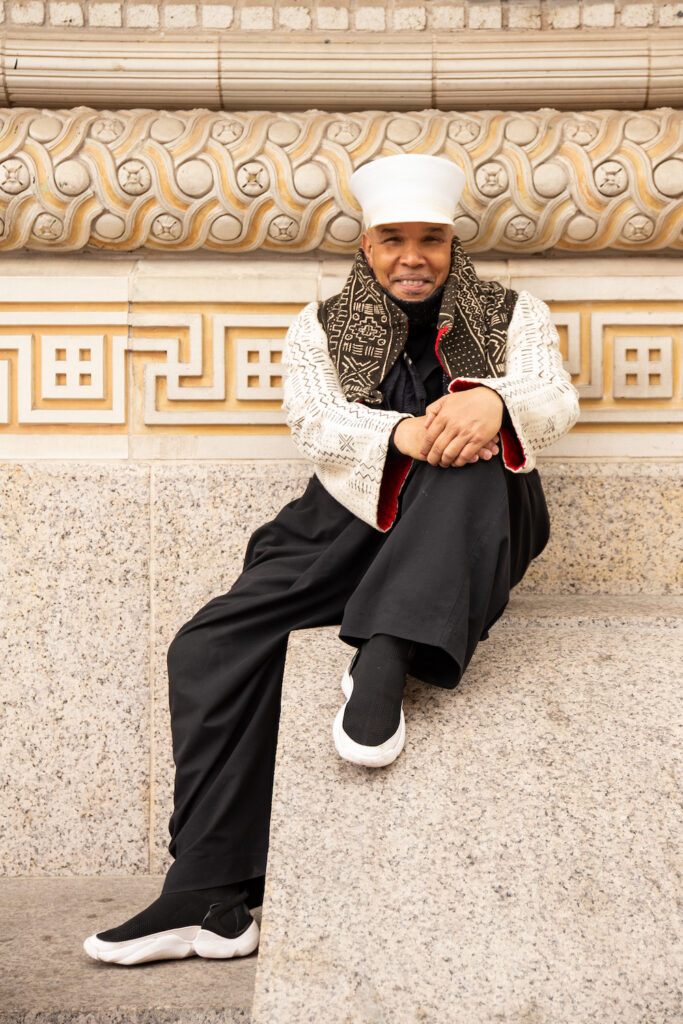 Running with the theme "homegrown," the focus is on the transformational work created by the companies in the first decade of the festival's life, and the artists now carrying the baton, with the five participating companies drawn from Brooklyn, Harlem, the Bronx, and Washington, D.C. Each night a program of drummers, dancers and musicians will give "a different glimpse of what DanceAfrica is," Killingsworth says, as the companies bring to the stage the dance and musical styles from Nigeria, Ghana and Guinea, Mali and the Caribbean. 
In another symbolic reunion, some of the company members of DA22 are the children of the original DanceAfrica members. As Killingsworth says, "We're having this beautiful moment of completion when we go full circle."
The DanceAfrica Festival 2022 runs May 3 to 30 at BAM. Click here for tickets and more information.