The earliest consumers of luxury goods would likely never have even uttered the term "bespoke," if only because mass manufacturing had yet to make this a necessary distinction when seeking trunks and travel cases. It appears that everything was made-to-order, until it wasn't. At the beginning of the 20th century, the efficiency of scale and process made such fashionable items as luggage available to wider audiences, but customization remains in high demand, and many esteemed brands still offer the uniqueness of custom-made pieces. Most of them have a long history of doing so.
LOUIS VUITTON
1 East 57th Street 212.758.8877 louisvuitton.com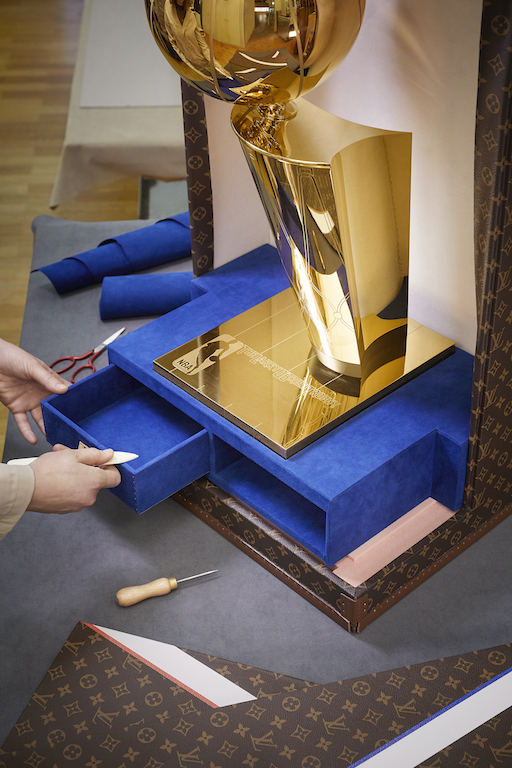 It was more than 165 years ago when M. Louis Vuitton debuted his groundbreaking, flat-bottom trunk, a design that arguably became the template for modern luggage. Lightweight, airtight, and stackable, the trunks boomed in popularity following a commission from the Empress Eugénie, the wife of Napoleon III, who appointed M. Vuitton her official "box-maker and packer." Competitors were soon copying his design, so Vuitton introduced patterns to distinguish his work from the rest: a striped canvas called Rayée; a checkered pattern, Damier; and finally, the iconic LV monogram interspersed with Japanese-style flowers and quatrefoils. Today, custom orders are still made at the original workshop in Asnières, northwest of Paris, where a client adviser works with customers to choose their model and make specifications. This can range from a suitcase or trunk, to a specialty case for carrying a portable bar, watches, jewelry, and boardgames. Once the interior's contents have been accommodated through exacting measurements, the exterior leather is selected, as well as the lining material and color. Production time required on bespoke items can take anywhere from two to 15 months.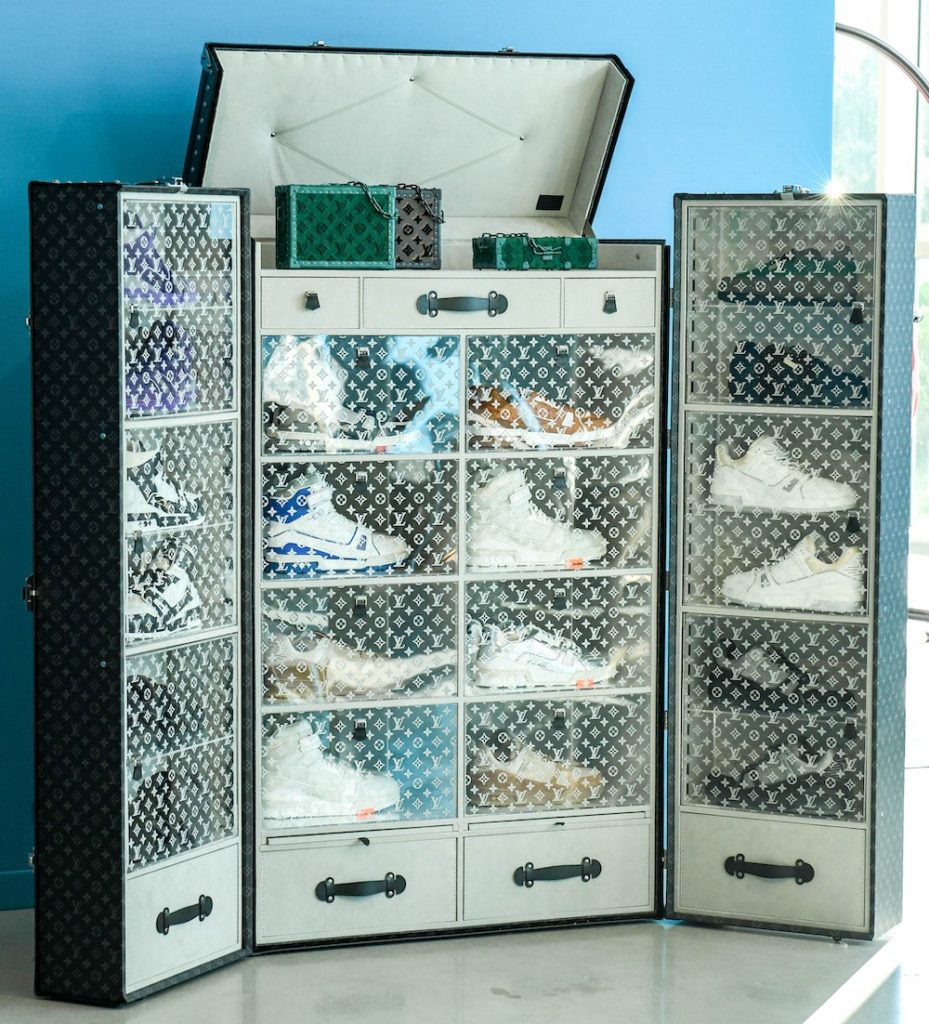 In addition to private clients, the Louis Vuitton also has a long history of collaborating with such sports organizations as FIFA and The America's Cup, and in January Chairman/CEO Michael Burke announced the luxury house's partnership with the NBA, its first with a North American sports team. A monogrammed case lined in NBA royal blue was crafted by six artisans to house and transport the Larry O'Brien NBA Championship Trophy, whilst Men's Artistic Director Virgil Abloh is designing a capsule collection of luggage, clothing, and accessories that will drop this fall.
MOYNAT
937 Madison Avenue 212.452.4696 moynat.com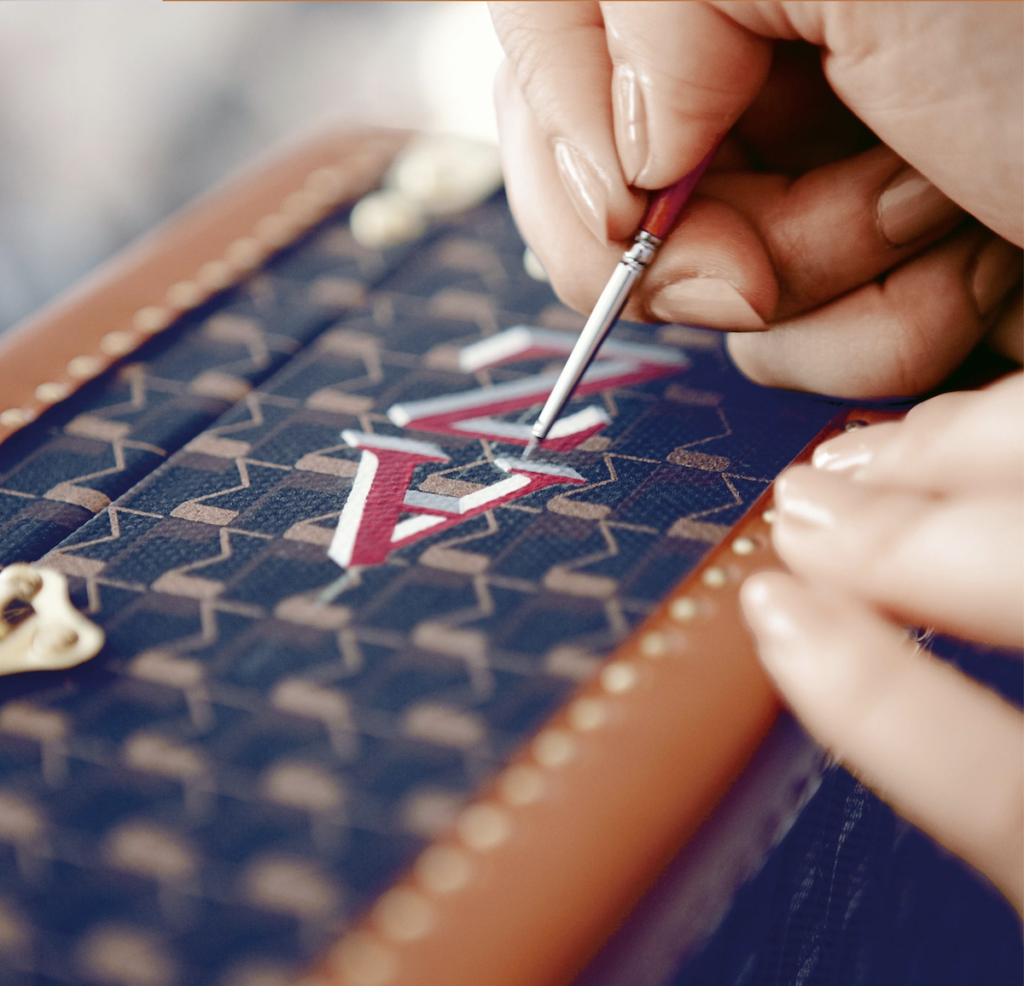 Nine years ago, LVMH made another expansion into luxury craftsmanship when it acquired the important heritage brand Moynat, instilling Hermès alumnus Ramesh Nair as creative director. In a conversation last month, he acknowledged there are big shoes to fill. The brand was founded in 1849 by Pauline Moynat who patented several technological innovations in her breakthrough early designs and leather marquetry. Initially using transatlantic crossings as inspiration for her creations, it was the advent of automobiles that gave her brand real lift, thanks to the creation of specially curved cases designed to fit the interior contours of cars. Fast forward to the present day and her creative legacy is alive and well with Nair, who works alongside a small team of artisans in Paris and Limoges. Their limited production suits the man who relishes the chance to focus on quality and craftsmanship over quantity. With no advertising, and limited output, the brand has acquired an aura of exclusivity, and there is no guarantee that a bespoke order will be granted. "So many of the requests we receive are mundane," says Nair. "People today want to use trunks as coffee tables, not for travel, which doesn't respect the brand's history and so this isn't of much interest to me."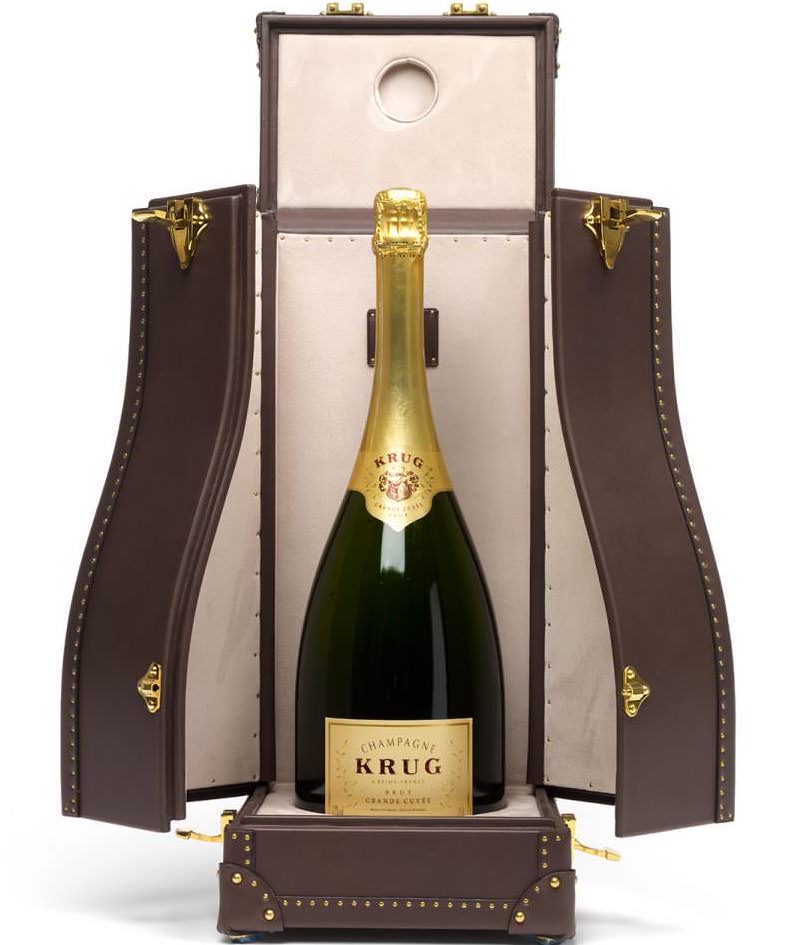 Occasionally, Nair will accede to a request for a relatively simple commission like a bespoke watch case, but he prefers "to take on projects that push us creatively." One example of this is the artist's trunk he created, which is able to function as "a mobile art gallery, complete with a working easel." These have also recently included a mobile cooking trunk complete with a gas cylinder that's capable of making breakfast for two in any remote setting; it took 18 months to complete and ran well into the six figures. "Price can be a factor," he concedes of the rareness of their work, because "bespoke is expensive and many potential customers back off once they learn the cost." Among his other favorite projects is a case created for a meteorite collection, and a collaboration with Krug Champagne, for which Moynat made a case that mirrors the bottle's shape. For a Parisian candy maker, the firm created a macaron case that mimics the opening and closing of a lady bug's wings in order to accommodate the confections. A nine-month project, it includes specially- colored enameled cups from the Limoges porcelain factory in which each macaron sits. Nair continues to push creative boundaries and at his latest media presentation, in late February, he showcased a collection of handbags made of stone; up next up is a suite of handbags made of glass. But, he says, that is still a work-in-progress as he "needs to figure out how not to break them all!"
GOYARD
20 East 63rd Street 212.813.0005 goyard.com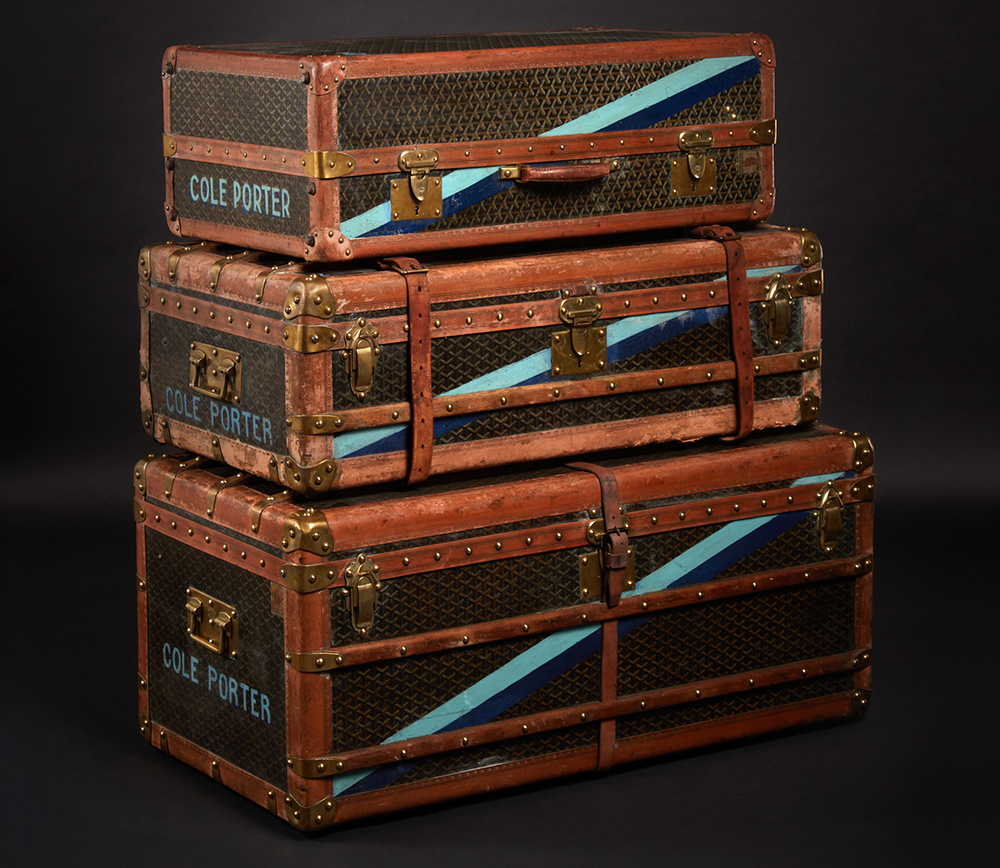 Founded in 1853 in Paris, Goyard is known for its custom-made trunks, covered in a hand-painted canvas, with a distinctive chevron pattern. Despite its rich history, the brand had something of an unremarkable beginning: it started as a crating storefront in Paris, called Maison Martin, where the French aristocracy would go to have their possessions packed and shipped overseas. François Goyard joined the firm as an apprentice, eventually rising through the ranks, taking it over and giving the company his name. Run as a family business for five generations, it was purchased in 1998 by French businessman, Jean- Michel Signoles. Today, Goyard still produces bespoke trunks, with each being the work of a single craftsman whose initials, along with a serial number, are inscribed on an ID tag in case of a need for repairs.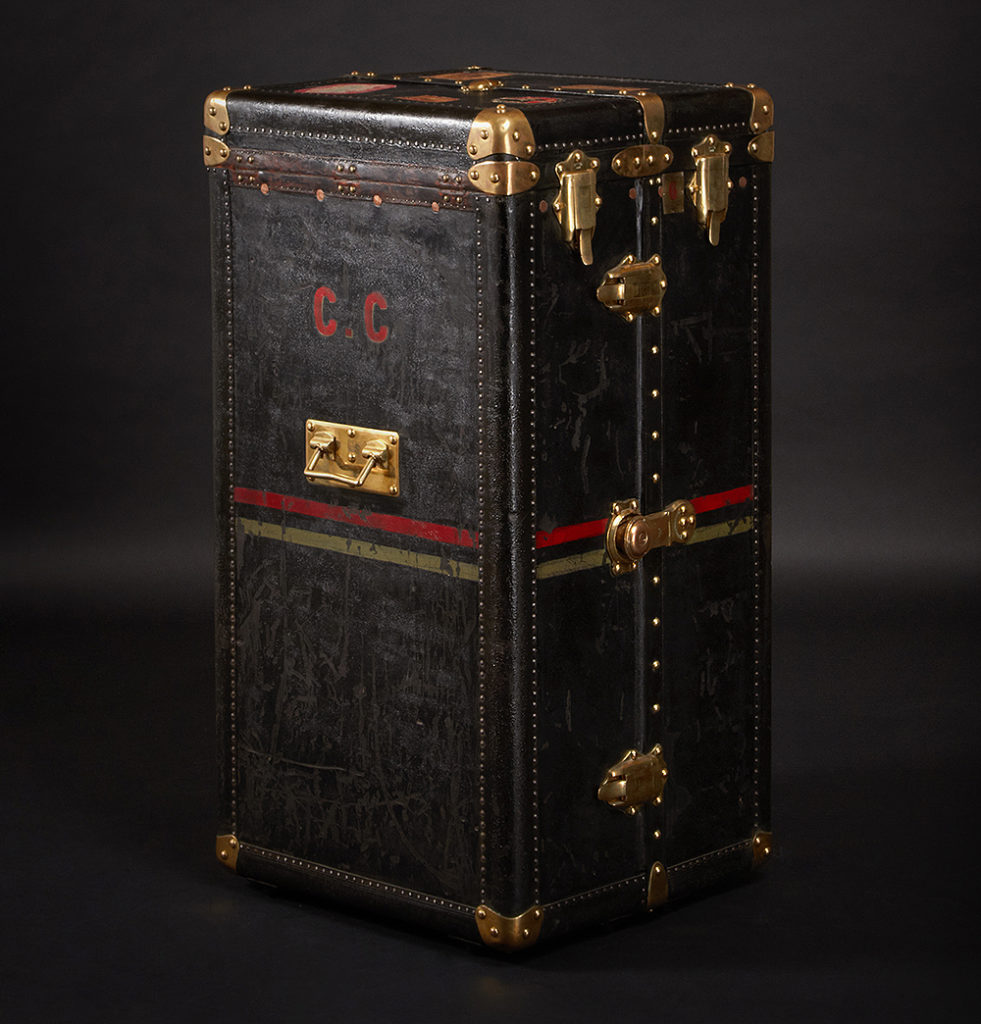 Remaining rare has been key to Goyard's success, with commissions being coordinated only through their small network of boutiques. The brand eschews e-commerce and advertising, nor does it seek celebrity endorsements. It appears it doesn't need to: among their clients over the years are Pablo Picasso, Coco Chanel, Cole Porter, and Karl Lagerfeld, whose famous cat, Choupette, eats out of a bespoke Goyard bowl.
Following an in-depth interview with a prospective customer, a Goyard artisan makes precise watercolor sketch of the future piece. Content details and measurements are made and a three-to-six month process commences. But not all bespoke requests are granted: an order for a custom trunk to accommodate a large screen television was recently declined by the 167-year- old company, whereas a bespoke trunk for gardening tools was happily manufactured. Goyard still maintains certain lifestyle standards, and apparently clients are advised to do likewise.
GLOBE-TROTTER
1000 Third Avenue 212.705.2000 globe-trotter.com
Globe-Trotter has been producing handcrafted luggage for over a century and counts members of the British Royal family among its most loyal customers. Queen Elizabeth is said to still use the set of suitcases she took on her honeymoon in 1947, and The Crown commissioned Globe-Trotter to manufacture the replica luggage used in their episode chronicling the royal honeymoon.
Each item is made in Globe- Trotter's factory north of London, and is crafted using many of the same methods and machines as when the brand was founded in 1897. There are three tiers of customization: made-to-order offers options for linings and metal fittings, plus different colors for the body, leather corners, and straps; bespoke is the next level up, where, in addition to the made-to-order options, customers can choose different colors of stitching. The design & build service creates a completely unique piece from beginning to end.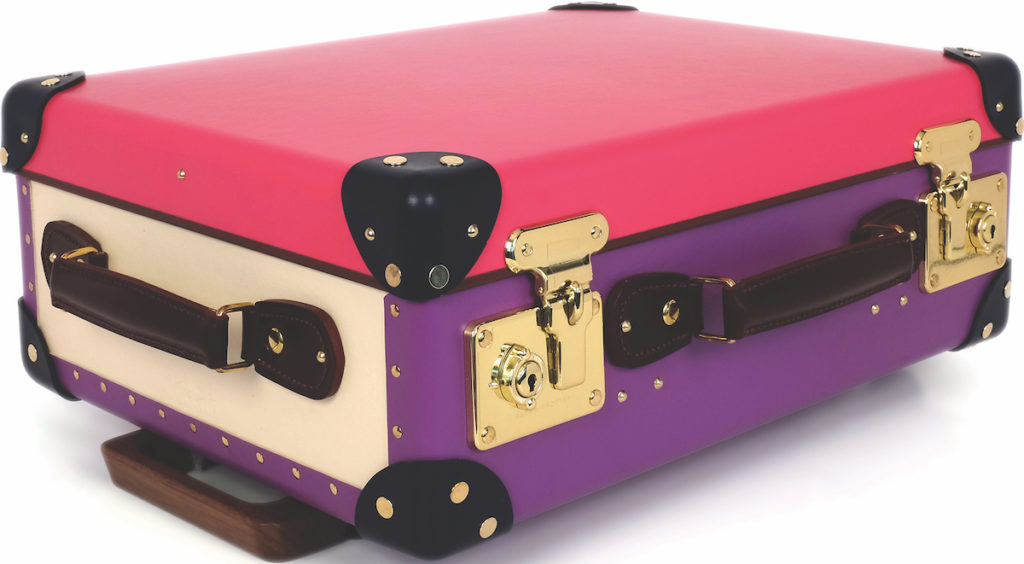 Although the bespoke service is a small part of the company's overall revenue, James Fisher, the director of brand development, explains that "the team finds it inspiring to work with clients and enjoys being challenged practically and creatively," adding that this service is "more important than just the business it represents." Fisher says that past commissions have included a one-off case for a fancy-dress party to match a man's outfit. "It was a very specific costume, so I doubt it was ever used again!" Globe-Trotter's collaborations include work with Tiffany & Co, Gucci, the Rolling Stones, and, most recently, Berluti. The bespoke service is offered at the brand's flagship store in Mayfair, London, as well as at their outlet in Ginza, Tokyo. Orders can be emailed or submitted by phone, and depending on the precise specifications, they are usually completed in around six weeks.
T. ANTHONY
445 Park Avenue 212.750.9797 tanthony.com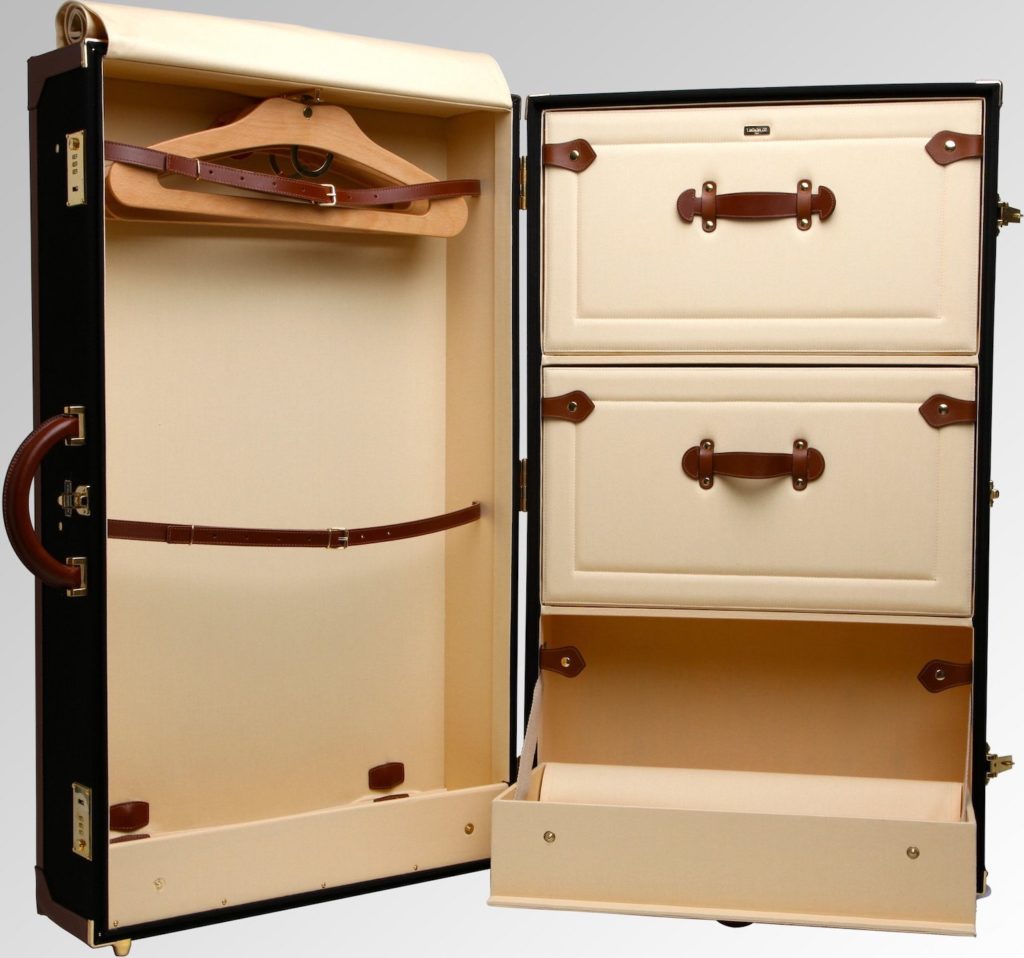 When Jackie Kennedy used to walk down Park Avenue to visit her preferred luxury luggage maker, T. Anthony, she often took her children, John and Caroline, because they liked watching the crafting and monogramming taking place in the work room of the company established in 1946 by Theodore Anthony Froitzheim. It's not known if her visits ever coincided with another regular, Marilyn Monroe, who was among the early bespoke customers of T. Anthony putting a personal imprint on luggage requests. She once asked for a suite of the signature canvas luggage to be made using bright red canvas instead of the more customary dark colors. The owner happily complied with Marilyn's request, and the color became a fast favorite among clients such as Nancy and Ronald Reagan. While T. Anthony declined to name specific customers, past or present, they confirmed that bespoke commissions continue to this day, offering special leathers, trims, and hardware to personalize the luggage, along with the brand's iconic, leather, monogramed tabs.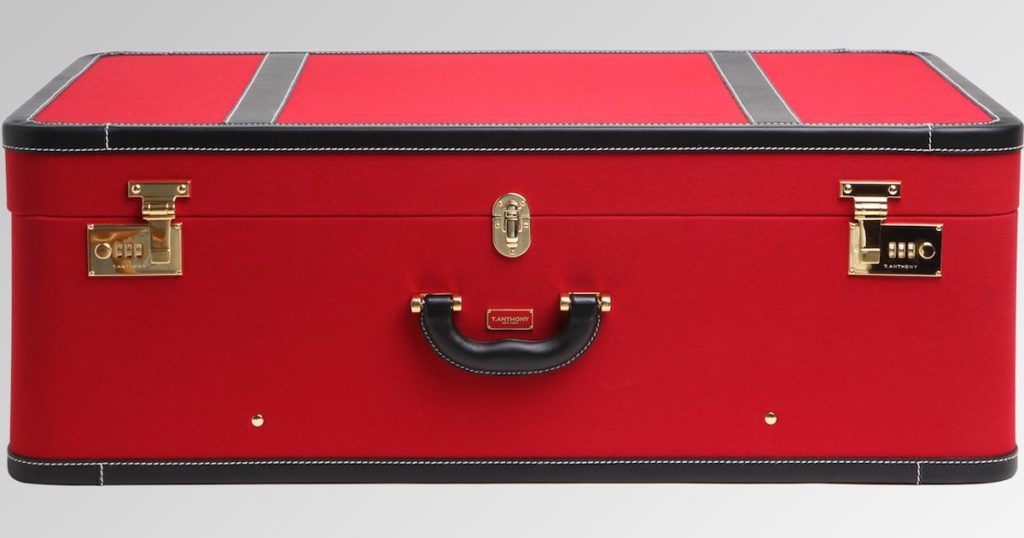 Some clients (the serial marryers) have required multiple updates on these monograms several times over the years, and while we couldn't get confirmation that Pamela Digby Churchill Hayward Harriman was a customer, nor Elizabeth Taylor, both of these matrimonially-inclined women would've been wise to have such a compliant luggage maker at their disposal. The Duke and Duchess of Windsor were known customers, though it's rumored that T. Anthony is among the many vendors whose bills were never paid by the over-dressed, underfunded couple. While fewer people are buying and traveling with hats these days, demand for T. Anthony hatboxes continues apace, typically being used to ferry other kinds of accessories within its glamorous confines. It's understood that travelers can still appreciate the retro chic of sweeping into a hotel lobby with one of these round stunners sitting atop their stack of luggage.
ASPREY
853 Madison Avenue 212.688.1811 asprey.com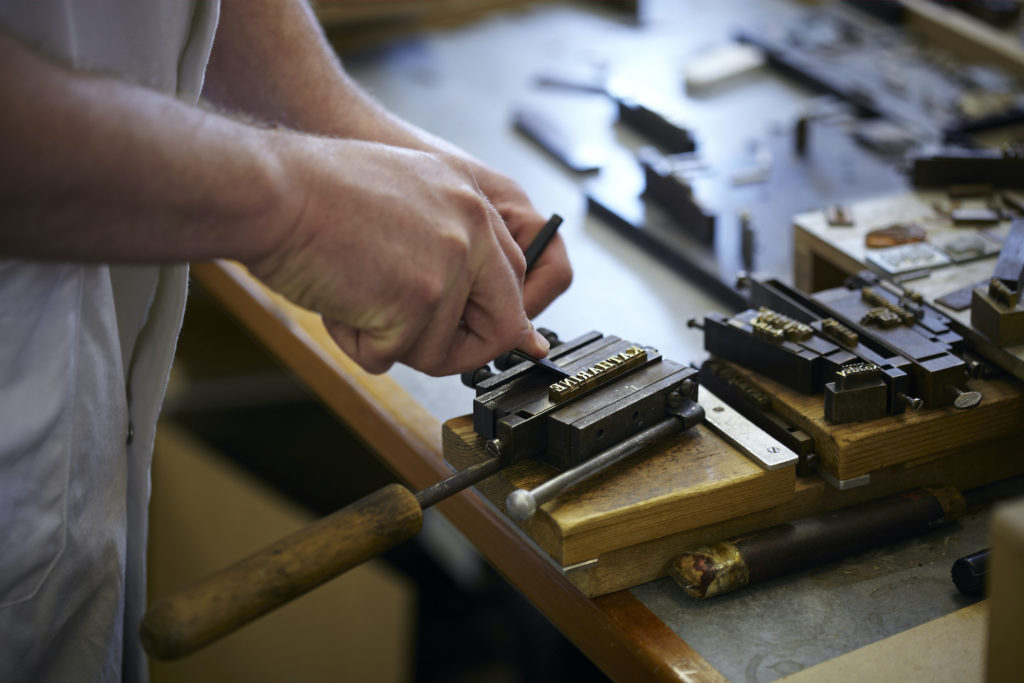 Asprey has been crafting a wide swath of opulent fare since 1781 with an early specialty of the house being dressing cases. Made in wood and leather, these elaborate wardrobes were also equipped with silver-topped jars, pots, and brushes. It was several decades after the firm's founding that bespoke travel trunks really came into vogue during the 19th-century golden age of travel, and glamorous heads of state led the way. Queen Victoria granted Asprey a Royal Warrant in 1862, the same year the firm was awarded a gold medal at the International Exhibition for its dressing cases. In the early 20th century, the Maharaja of Patiala commissioned a teak traveling trunk for each of his ten wives. Created using different color schemes, each case with fitted with solid silver washing and bathing utensils, and was lined with blue velvet. Recent requests to Asprey have included a case fitted to carry only hats, and a trunk to transport sunglasses.
Asprey's workshops are still housed in the company's flagship store on London's Bond Street and it is here that the design team and craftspeople continue to ply their renowned, bespoke service. The boast is that no request is impossible, in keeping with the brand's motto "It can be done." The process starts with a one-on-one consultation and the presentation of a range of exotic and non- exotic skins, finishes, and color options. Next comes a choice of details such as hardware, precious stone applications, engraving and embossing. Once the design process is complete, clients can then "follow the creation" of their purchase by meeting with the craftspeople along the way. The length of production time is case specific, due to the different skills needed to execute each commission, but an average period from commission to completion is three months.