When it's cold outside, or hot, rainy, or unbearably bright, when you need, that is to say, respite and a repast, an all-day restaurant is your oasis.
Many, if not most, restaurants focus on the execution and performance of dinner. And at many restaurants said dinner is so vast and intricate an enterprise one can't blame them for eschewing the lesser meals of breakfast and lunch. However, a small subsect of restaurants are so full of hubris, ambition, talent, and need that they open their doors for the hungry all day long. The lesser of these all-day restaurants fall into the troughs of mediocrity. But when its done well, as the below do, absolutely nothing beats the breadth and comfort they offer.
Mark's Off Madison
For years the Queens-born chef Mark Strausman administered to the culinary cravings of New Yorkers. First with Pino Luongo at Campagna and Coco Pazzo, then to famished shoppers at Freds at Barneys. When that closed, Strausman took a brief leave of absence. Now he's back in an elegant space, dubbed M.O.M., paying homage to both his Ashkenazi roots and his Italian career. At lunch, Estelle's chicken soup is golden, clear and restorative but the grilled calamari bursts with flavor. If that's not assimilation, I know not what is. At night, perfect synergy is formed between high cuisine (i.e. filet of sole — crusted in low — i.e. a golden latke). Meanwhile on weekends, Strausman's bagel game is the best in Midtown.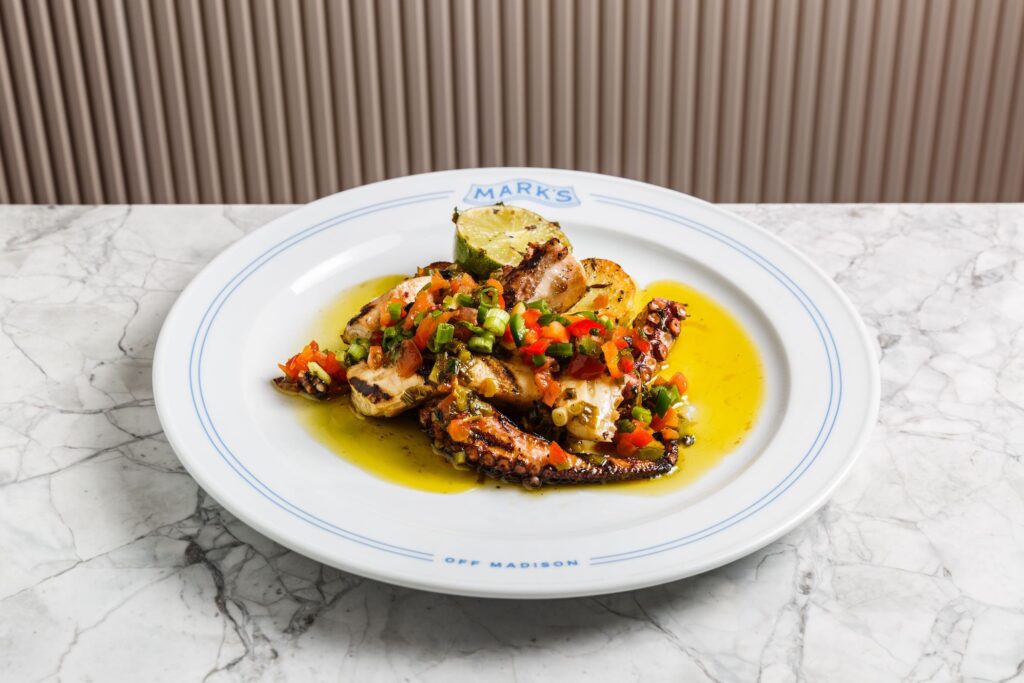 Lodi
As a herald for all good things to come in Rockefeller Center, Ignacio Mattos's midtown expansion is an elegant homage to Northern Italian aperitivo culture. Of course, at breakfast that means expertly made macchiato, jelly-filled bomboloni and obscure Italian pastries. (Try the phallic — and delicious — flauto al ciocciolato.) At lunch, expect tramezzini with saffron tuna or chicken salad and simple (yet delicious) antipasti like burro e acciughe. At dinner, it all goes golden with cabbage leaves stuffed with scamorza and hearty Northern Italian fare like brasato, a pot roast braised in red wine.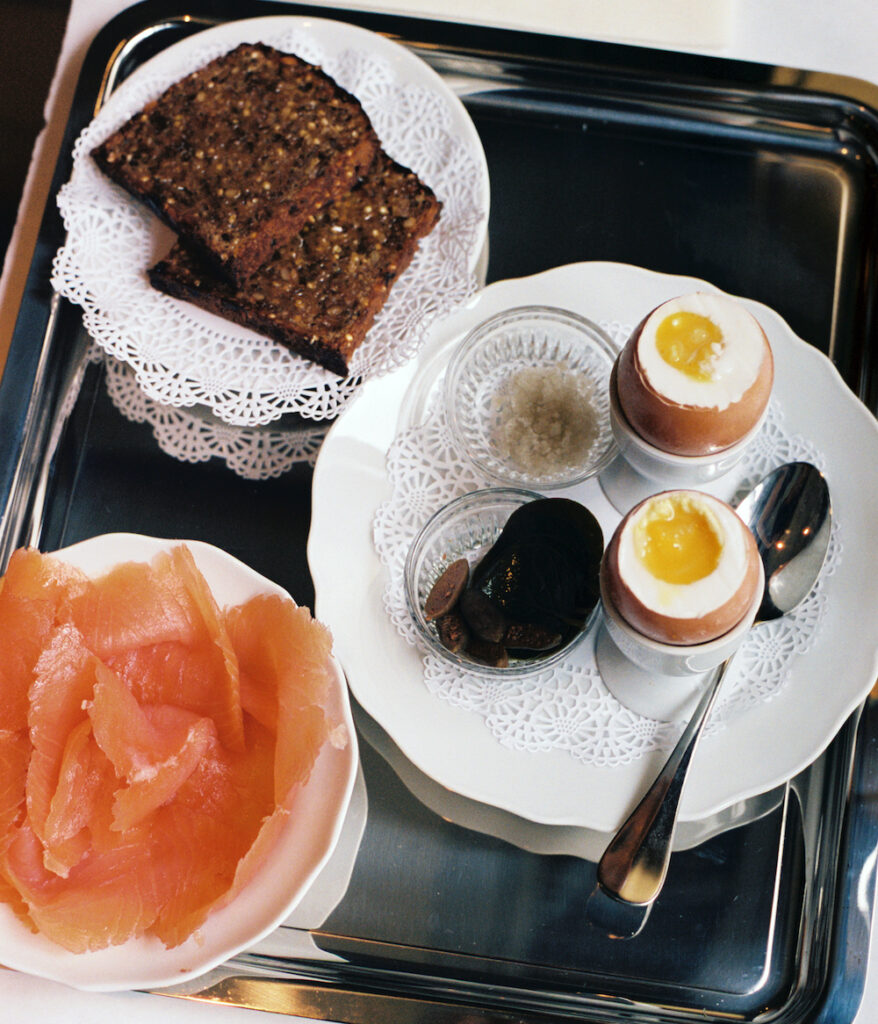 Lafayette
From its Noho corner, Andrew Carmellini's Lafayette cranks out meals for every mood at every hour. Morning meetings are made better — save for the not very professional gusto of eating — by rich chocolate and banana croissants. Lunches last longer over a brisket burger topped with comte (and glasses of Chateau Chavrignac 2019 merlot and cab). And dinners stretch long into the night as rotisserie chickens shed their meat, frisee salads disappear and ones cup floweth over with pleasure.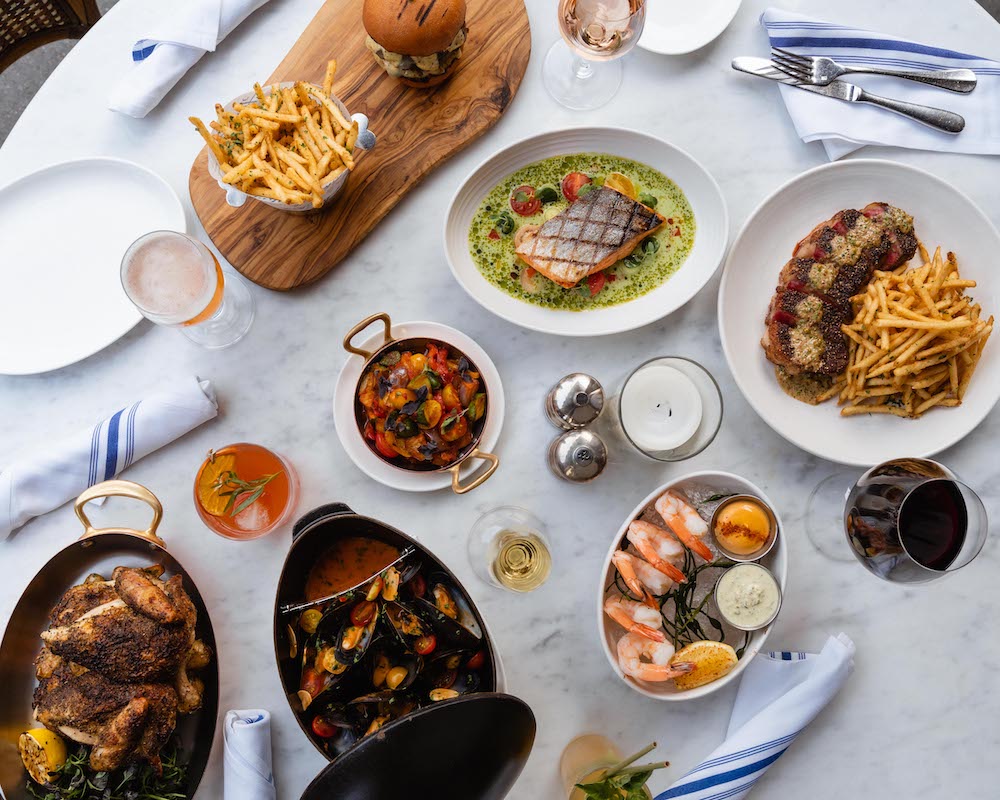 Daily Provisions
Since restaurateur Danny Meyer's whole thing is hospitality all the time anywhere to everyone, it's no surprise that Daily Provisions, his all-day cafe, is a crowd pleaser. 8 a.m., everything croissants, fluffy eggs on sourdough. Lots of coffee. Lunch, a panoply of sandwiches, the best being Chicken Milanese — with its hint of Caesar dressing. At dinner, Meyer channels his BBQ joint Blue Smoke, with glistening balsamic glazed pork ribs and esquite-style corn ribs, touched with lime.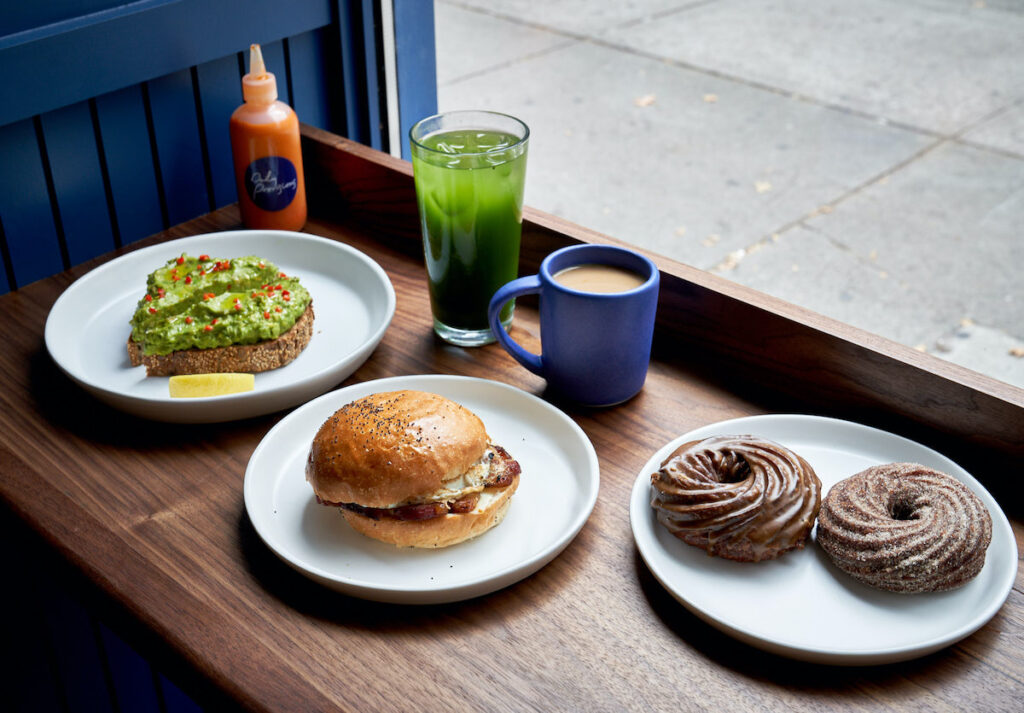 Sundays in Brooklyn
For years if you wanted to dine at Sundays in Brooklyn, you'd have to actually go to Brooklyn. Then the all-day restaurant opened a London outpost — still far — and now, thankfully, a pop-up at the South Street Seaport, much closer. All the hits are here from the manhole-sized pancakes (topped with an almost mirror glaze of hazelnut maple praline) at brunch to the near mythic double-pattied Sunday burger at lunch, an outre homage to decadence and sensorial pleasure it is perhaps best not eaten on a Sunday.