This summer, Avenue is exploring the best New York's spa offerings. Click here to read more from this series — because if you can relax here, you can relax anywhere.
AIRE ANCIENT BATHS
Tribeca
beaire.com
When Aire opened in New York in 2012, it was the only high-end soak game in town. (We love the Russian and Turkish baths in the East Village, but luxury they are not.) A series of lighted, heated pools ranging from 102 to 46 degrees Fahrenheit occupy the cavernous 16,000-square-foot subterranean basement of a former textile factory on Franklin Street. Hundreds of candles glow, relaxing music plays quietly, argan oil (and sandalwood and grapeseed) massages are offered in private massage rooms. A hammam-style steam room turns its glass walls opaque. It's equal parts monastic and sensual. For the particularly indulgent, there's a wine bath filled with Ribera del Duero. Though public, Aire feels private since only 20 people are allowed in at a time for one-hour slots of highly concentrated relaxation.
BATHHOUSE
Williamsburg
abathhouse.com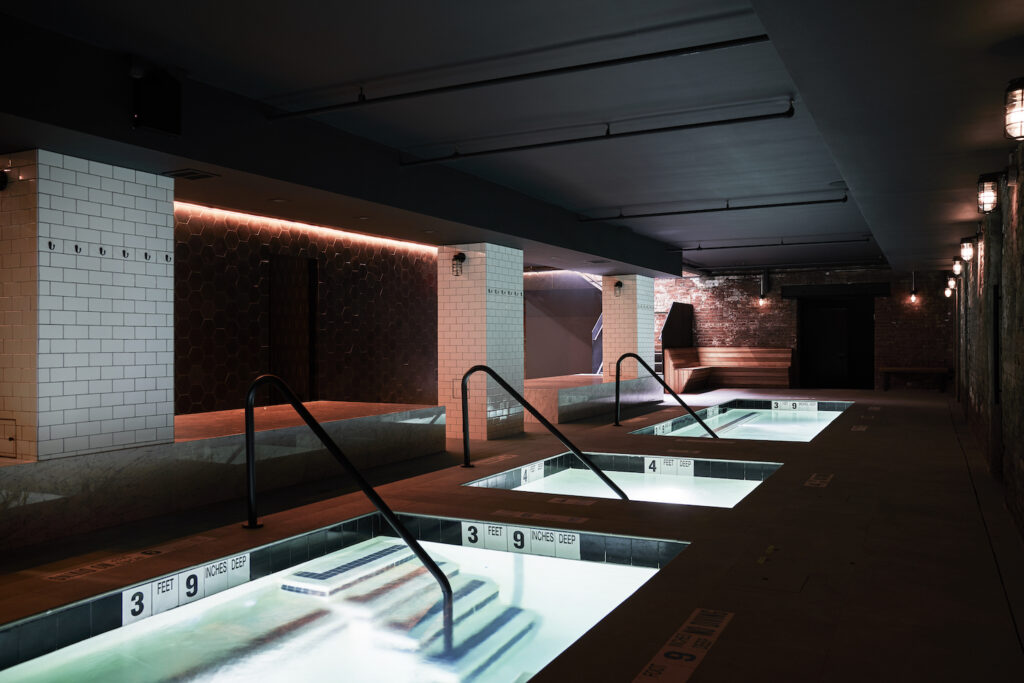 By far the most social and fun bath experience in the city, Bathhouse also perhaps hews most closely to the Roman baths of antiquity. Far from somber, quiet affairs, these were bustling, sweaty, and, at times, rowdy centers for civic life. Bathhouse, which occupies a 10,000-square-foot section of the former Dr. Brown's Soda Factory in Williamsburg, is all those things. Says cofounder Jason Goodman, "We're really giving the middle finger to that idea of performative relaxation." A younger crowd, between 20 and 50, shvitz and kibitz in a circuit of three pools, a steam room with the night sky glowing above it, saunas (dry and wet), and lounge areas. There are massages too, but deep-tissue sports-oriented bodywork from a team of elite therapists. And after all those toxins have been released, there's an in-house restaurant with juices and cocktails as well as fancified riffs on borscht, a bonya favorite.
VESSEL FLOATS
Greenpoint
vesselfloats.com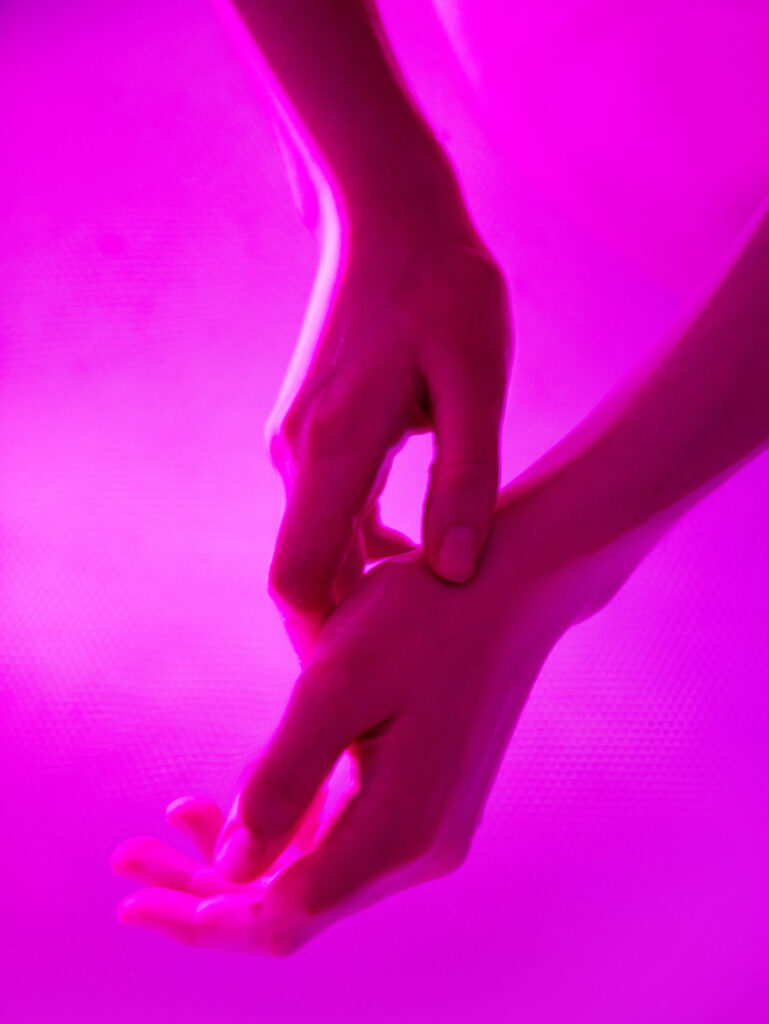 Sensory deprivation tanks have been soothing the minds and bodies of the slightly far-out since the 1970s. The trend peaked perhaps in the '80s but has had a renaissance of late. After all, in these chaotic times who wouldn't want to float in 1.5 tons of saltwater calibrated precisely to your skin's temperature in complete darkness, until all external stimuli cease and one regains one's center?
At Vessel Floats, the new Brooklyn mindfulness-centered float studio, appeals to both newbies and old hands. The experience begins with a selection of tonics, including a botanical sleep aid and lucid dream tonic or a seven-mushroom immunity-enhancing elixir. Then you'll be led to one of the four massive saltwater tanks for an hour of nude soaking. (The water is VERY filtered.) If doctrinaire silence and void isn't your thing — and yes, they can be terrifying — they also offer custom sound and light baths to ease you into the world of floating.