Robert Couturier
robertcouturier.com
The Paris-born, New York–based designer and architect — whose meteoric career was launched in 1987 (when he was but 32) with an over-the-top commission from the late British financier Sir James Goldsmith — continues to make the world all the more fabulous for his A-List clients. Couturier is known for his uncanny ability to marry freshness and whimsy with a deep understanding of connoisseurship and tradition. He contends that first and foremost, a house must be a home for all who live within it. In his case: this includes husband Jeffrey Morgan and five spoiled Shih Tzus who consider every sitting surface to be their own, and have a new French château to call home.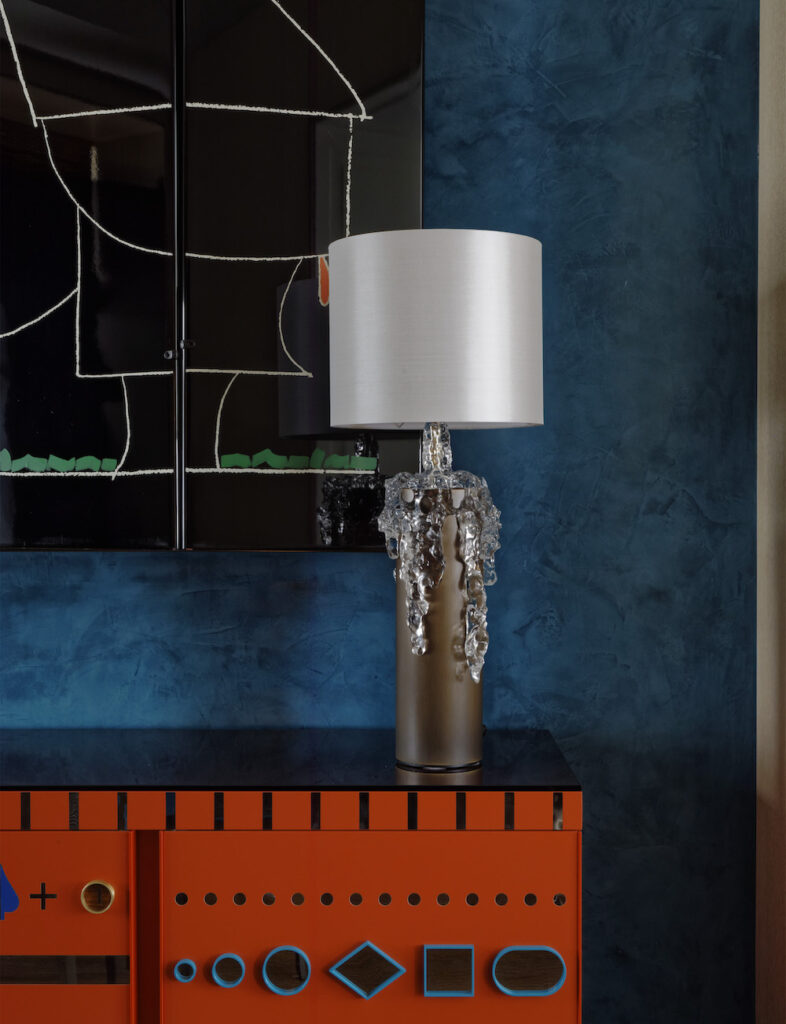 David Kleinberg
dkda.com
David Kleinberg Design Associates employs 20 full-time employees, all of whom are needed to tackle a heavy work load of projects around the globe. Kleinberg spent 16 years working for the venerable Parish-Hadley Associates before going out on his own in 1997, and is a decorator in the old-school mold, mixing the classic and the modern to create rooms that are both elegant and comfortable. "If I had to describe my rooms and compare them to people, they wouldn't be the loudest ones you might first see when entering a crowded cocktail party," Kleinberg says. "But they'd hopefully be the ones with whom you'd want to spend the most time."
Markham Roberts
markhamroberts.com
Interior master Markham Roberts sees American style as mixing periods and patterns to create the perfect room. After apprenticing with the late Mark Hampton, Roberts's first commission on opening his own firm in 1997 was a big one: Charlotte Ford's triplex apartment in a Candela building. "It was an enormous privilege to work on. Charlotte showed me what real generosity looks like, not just in philanthropy but in kindness to others." His latest project is the gut renovation of a historic house in London's Eaton Square. "The interiors will have the scale of a miniature palace," Roberts reports, "and stylistically run from a modernist spa to a 1970s-inspired cinema bar. There will be a traditional and modern mix in the historically protected rooms where we have retained all the original boiserie."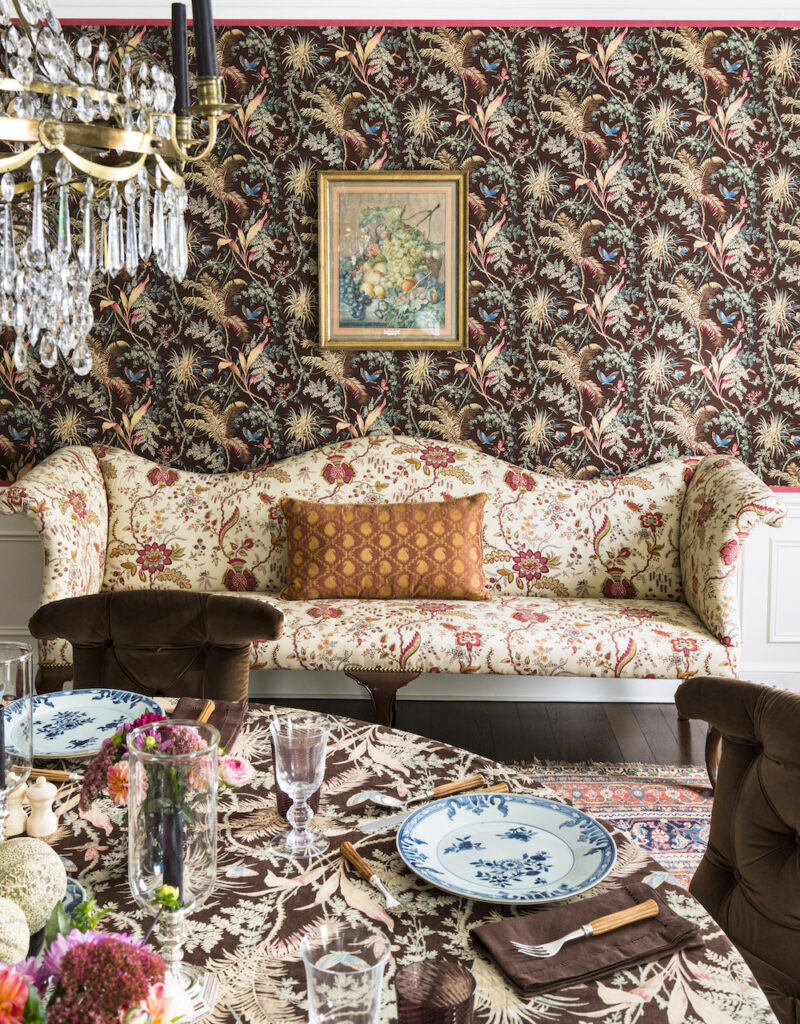 Jeffrey Bilhuber
jeffreybilhuberllc.com
"The current movement to classic decorating with good bones and great quality is a timely trend that will stay with us for many years," says Jeffrey Bilhuber, who founded his design firm in 1984 and has done homes for countless boldface clients including Anna Wintour, Iman and David Bowie, Elsa Peretti, and Mariska Hargitay. Bilhuber offers a few design tips: "Never overbuild, always overdecorate. Great style, compelling art and comfortable furniture are portable and will invariably fit into the next place one calls home," he opines. "Marble floors and heavy moldings are fixed and usually end up in the next owner's dumpster."
Alexa Hampton
alexahampton.com
Since taking over her late father Mark Hampton's design business in 1998, Alexa Hampton has become a force of her own in the interiors world, winning awards and working on projects around the globe. The author of two books, The Language of Interior Design (Potter Style, 2010) and Decorating in Detail (Potter Style, 2013), Hampton also has numerous product collaborations such as furniture for Theodore Alexander, fabrics and trims for Kravat, and hardware for SA Baxter, to name a few.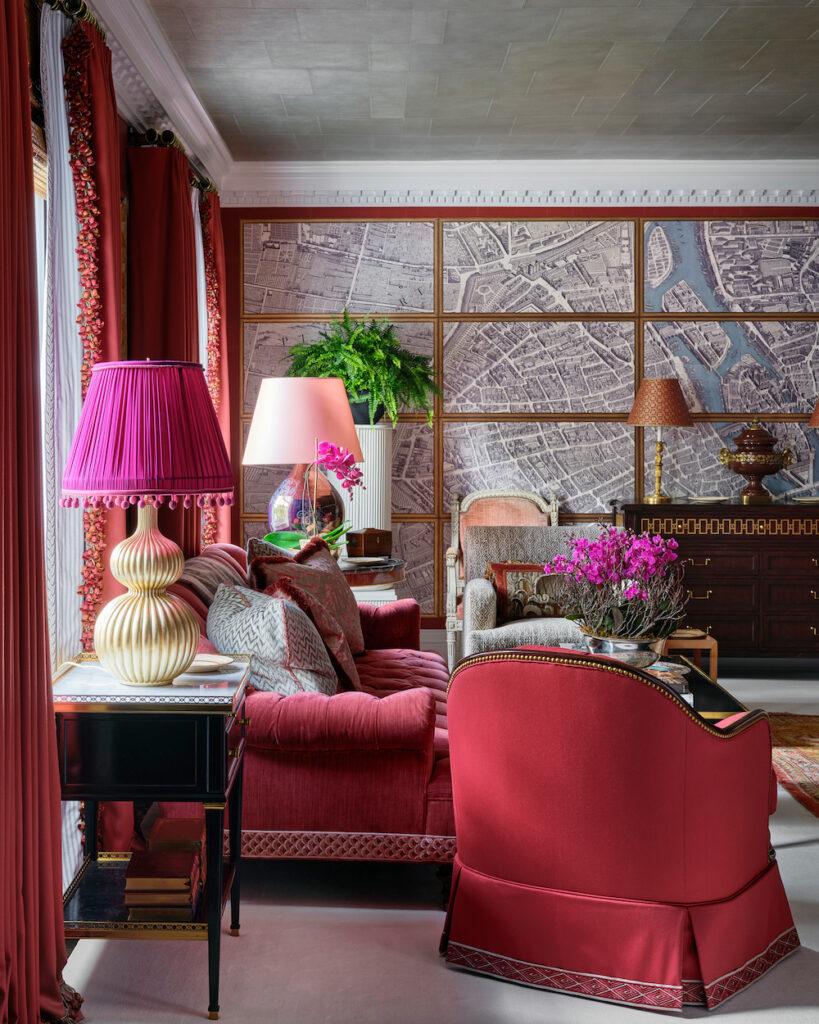 Suzanne Rheinstein
suzannerheinstein.com
Los Angeles–based interior designer and author Suzanne Rheinstein's motto is "Have fewer things, but better things." For decades, Rheinstein's LA home shop Hollyhock was the go-to spot for furniture and objects that were decidedly un-California. "I love beautifully made furniture which isn't necessarily grand, but slightly eccentric with legs perhaps a bit too skinny for Louis XVI or a bit out of proportion but still pleasing." Growing up in New Orleans, Rheinstein fell in love with the city's unique architecture. "Everything I saw from the car window as a child, I loved." Rheinstein's style is timeless and elegant and never trendy. "I think you should slowly collect good pieces, perhaps one a year. If you do that, after ten years you can change from minimalism to chock full of furniture."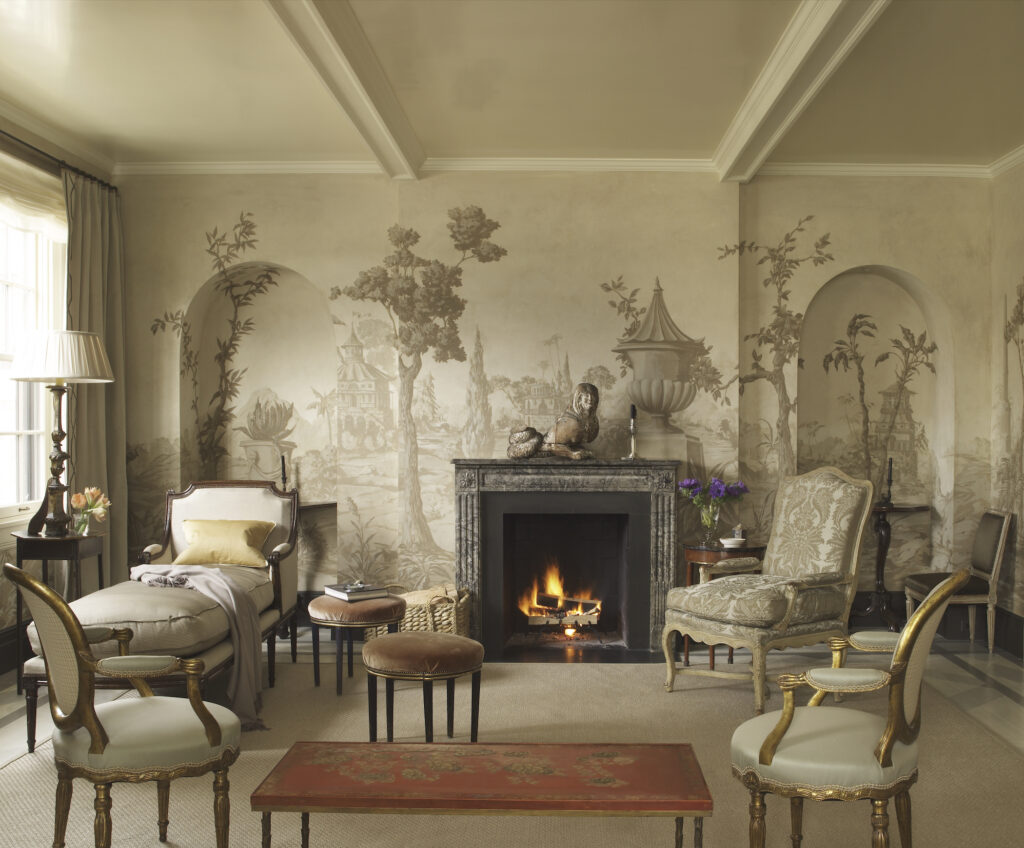 Tom Scheerer
tomscheerer.com
Interior designer Tom Scheerer, who started his architectural and design firm in Manhattan in 1985, is known for transforming the Lyford Cay Club in the Bahamas into one of the chicest private clubs on the planet. The painted tall white palm trees on chocolate brown walls in the Club House drawing room became instantly iconic, not to say much copied, while the pink tented ceiling in the Cabana Bar beckons for a modern day Slim Aarons photo shoot.
Sheila Bridges
sheilabridges.com
Not every designer, no matter how celebrated, can lay claim to an iconic design. But Sheila Bridge's "Harlem Toile de Jouy" became an instant classic when it first appeared in 2006, and it's still fomenting a creative stir today. On top of her recent collaboration with the Met for its new Before Yesterday We Could Fly: An Afrofuturist Period Room, the decorated bone china line Bridges launched with Wedgwood is almost sold out and she is about to introduce another, a Jasperware nod to Harlem Toile. "People are looking at it as legacy china," Bridges says proudly, "the way I look at the Limoges that belonged to my grandmother, and my parents' more contemporary china that I grew up with."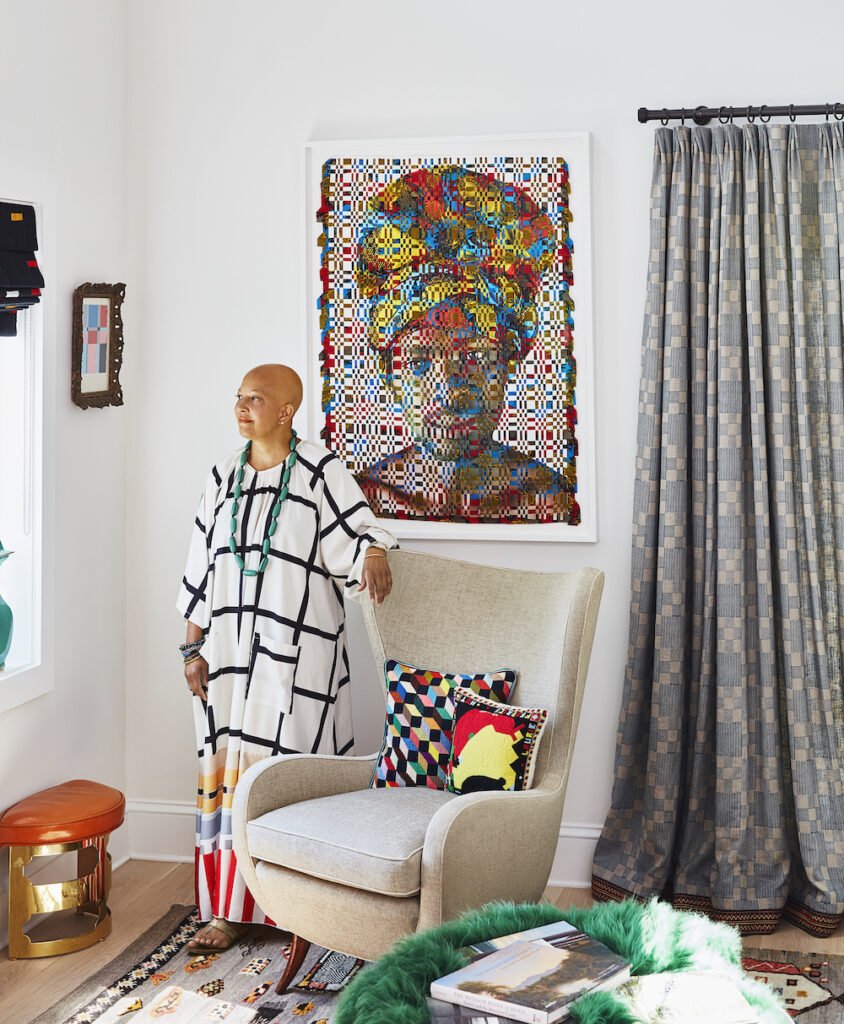 Steven Gambrel
srgambrel.com
S.R. Gambrel is Steven Gambrel's sought-after design firm specializing in both residential and commercial projects on a grand scale. Gambrel also has a custom lighting line with Urban Electric Company, an accessories collection with the Lacquer Company, and in 2014, he launched a custom furniture website called Dering Hall. Gambrel has published two books: Time and Place (Abrams, 2012) and Perspective (Rizzoli, 2018).
Ashley Whittaker
ashleywhittakerdesign.com
"I feel like the city is really having a resurgence now," says Ashley Whittaker of her forays down from her base in Millbrook. "For a long time it felt like families were leaving New York, and now they're coming back and there's tremendous apartment turnover — doing those apartments makes me very happy." For the big New York comeback, Whittaker won't let her clients look to her design past, either. "I'm trying to push everyone out of their comfort zone," she explains. "I just told a client, 'Rather than chinoiserie, let's blow up the scale, and let's look at a Japanese painting style that's more modern, but rooted in history.' We went for a metallic background." If you think that's radical, what about this? Whittaker is set to redesign Millbrook's fraying Cottonwood Motel. "I don't know what it's going to be called," she laughs. "But anything that's not as quintessentially Schitt's Creek as it is now."