Miles Redd
reddkaihoi.com
It hardly needs to be said that Miles Redd, of Redd Kaihoi Design, has never met a color he didn't like. Yet that also goes for a very major, "very no-color" apartment that he's finishing for a client this fall. "It's a departure for me, quite modernist," he says. As far as he's concerned, "post-Covid, I see interiors continuing to be especially important in people's lives as they start to host again — how fun that we can all finally be together." What's at the top of Redd's hosting list? "A stiff drink as soon as you come in the door. I come back to gin and tonics all year round." As for color: that means "there's a bowl of limes on the bar at all times."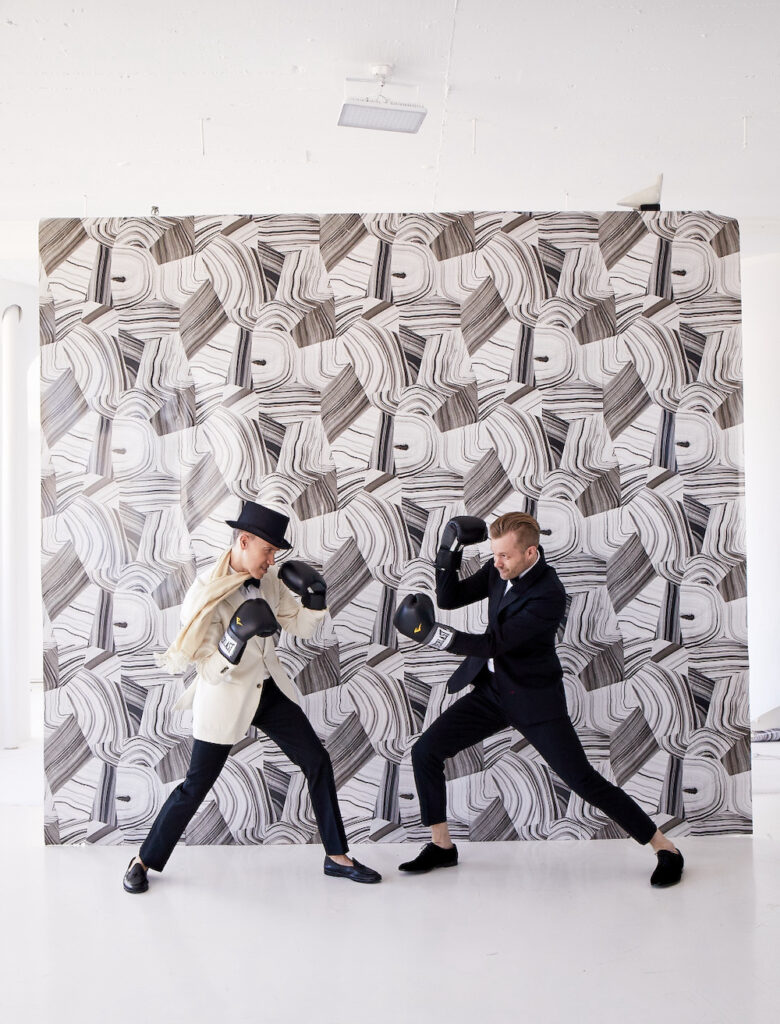 Danielle Colding
dcdny.com
Since launching her eponymous design firm over a decade ago, the Stanford alum and winner of HGTV's Design Star season seven has become a darling of the design world, highly sought after for her elegant yet eclectic interiors, a mixture of high and low, custom and vintage she sums up as "cozy cool." A recipient of numerous accolades, she was included in this year's Black Interior Designers Network (BIDN) Top Ten African American Interior Designers, whose judges included industry heavy-hitters Amy Astley of AD and Asad Syrkett of Elle Decor.
Asia Baker Stokes
aabakerdesign.com
In 2012, Vogue alumni Asia Baker Stokes opened her firm A.A. Baker Design in New York. One of her first big projects was her own house, a 1930s stable in Long Island which she shares with her husband and two young daughters. Baker's projects feel comfortable, casual, and preppy in the most elevated, sophisticated manner. "It's important for your spaces not to feel like a showroom," she says.
Chris Benz
cultprojects.com
Chris Benz is so busy he "can't tell what day of the week it is." The fashion designer-turned-interiors guru launched his own design firm, Cult Projects, two years ago after multiple friends reached out to him during the pandemic. "They were already familiar with my taste level and sensibility. I hit the ground running." Designing interiors is not so different from designing clothes, the former creative director of Bill Blass and head of women's design at J.Crew tells Avenue. "It's still about color, proportion, texture, silhouette, working with scale." Benz is now in high demand for his relaxed, timeworn aesthetic and irreverent eye for color — "I'm a frustrated maximalist," he laughs.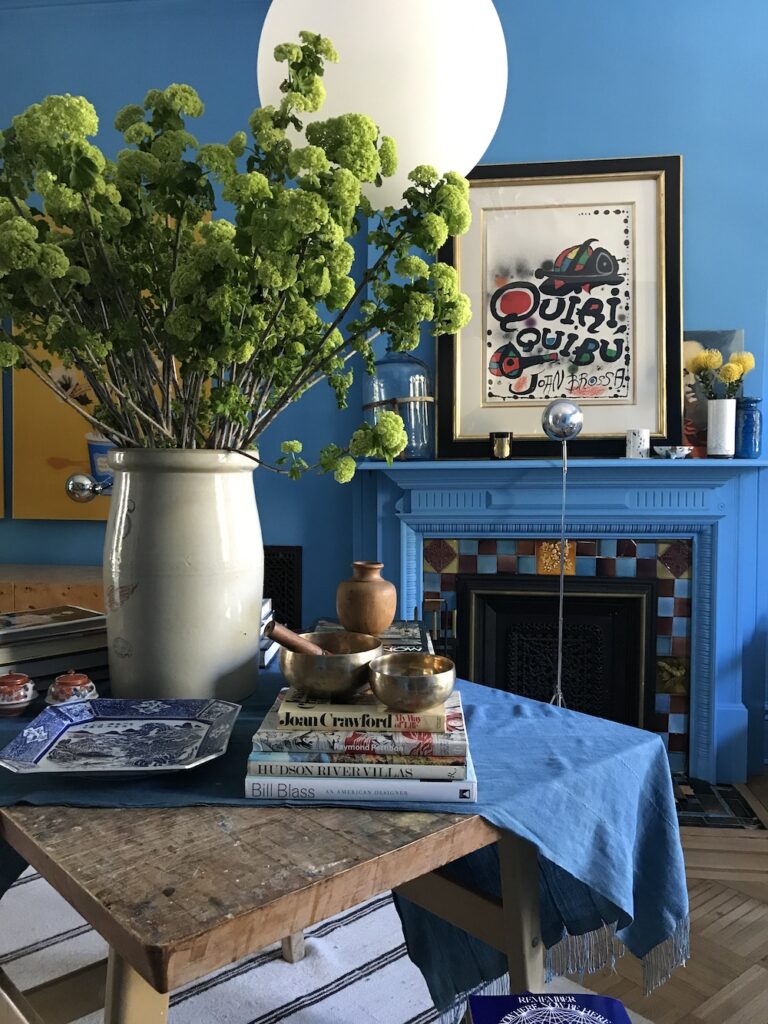 Alyssa Kapito
alyssakapito.com
The Charlotte is one of the first new residential buildings to be constructed in the Central Park Historic District in several decades, and the first green condo in the city's history. Alyssa Kapito is meeting the challenge of accommodating sustainable design while remaining true to her high chic quotient by placing a little Prouvé here, a little Perriand there as a nod to French modernism and its machine-for-living style that the interiors designer has long embraced as her own.
Ariel Ashe & Reinaldo Leandro
asheleandro.com
Despite being founded back in 2008, the team of interior designer Ariel Ashe and architect Reinaldo Leandro has seemingly gone from nowhere to everywhere in the last few years. Now with high-profile commissions for their highly livable take on luxury interiors, including from Gwyneth Paltrow and Ashe's brother-in-law, Seth Meyers, the duo continues to blur the boundaries between their formerly discrete disciplines. Their highly textural designs can be seen in a coming monograph published by Rizzoli.
Celerie Kemble
kembleinteriors.com
"What we're known for," says Celerie Kemble of Kemble Interiors, the firm originally founded by her mother, Mimi Maddock McMakin, in Palm Beach in 1982, "is making things more themselves, giving a project more of its personality, and bringing out a sense of place." That seems to be everywhere for the sparkly, Harvard-educated Kemble this year, from an Upper East Side townhouse "with a fabulous secret swimming pool," to new launches with Schumacher that run to tortoiseshell, birch bark and embellished sisal. Then there's someplace truly personal — the house she found in Murray Hill "after I got divorced a few years ago," from Eagle Capital Management's Ravenel Boykin "Boykin" Curry IV. She's just moving in now, and the staid neighborhood off lower Park Avenue will never be the same.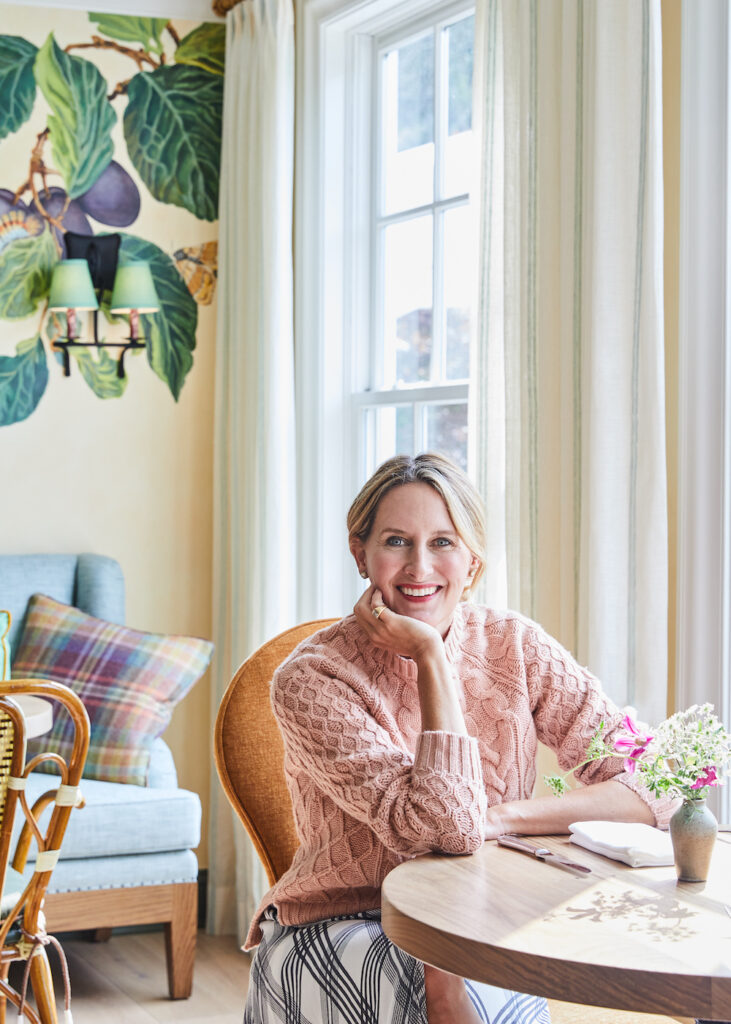 Nathan Turner
nathanturner.com
"Growing up on my family's cattle ranch in Northern California taught me how to do things in a relaxed, inviting but stylish way," says the author, chef, interior designer, and fourth generation Californian, Nathan Turner. His cookbook, I Love California (Abrams, 2018), is filled with photos of his friends and the famous dinner parties he throws, while his monograph Nathan Turner's American Style (Abrams, 2012) points to his all-American, classic approach to interiors. "For me, it's all about the well-lived life. What good is a beautiful home if it isn't filled with friends, family and, of course, pets?" With projects in Sydney, Australia, Turks and Caicos, and Kansas, Turner, who divides his time between New York and Los Angeles, is in high demand while his wallpaper and murals can be found on Wallshoppe, of which he is partner and co-creative director.
Jesse Carrier & Mara Miller
carrierandcompany.com
Anna Wintour doesn't mess around when it comes to knowing what she likes, and for her own homes — and the Vogue offices — she is more than partial to the husband-and-wife team of Mara Miller and Jesse Carrier of Carrier and Company Interiors. "Throughout all our work, we gravitate toward clarity, negative space and simplicity," Miller says, "layered with antiques" and pieces of their own design. If it's good enough for Anna, it must be very, very good.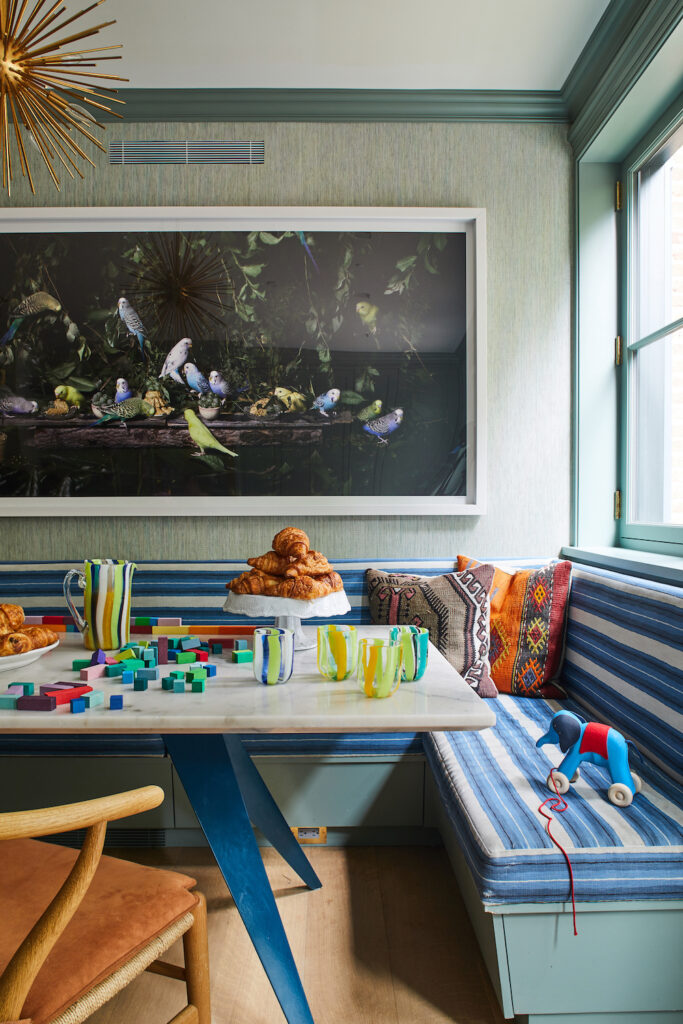 Corey Damen Jenkins
coreydamenjenkins.com
Corey Damen Jenkins is on a tear; after winning the prestigious Stars on the Rise award from the D&D Building's annual event in 2019, he went on to publish his monograph, Design Remix: A New Spin on Traditional Rooms (Rizzoli, 2021), move his eponymous design firm full-time from Detroit to New York, and debut on the 2021 AD100 designer list. Known for his exuberant yet elegant spaces, his aim, he has said, is to ensure that his clients' homes are always "classic, livable, and without an expiration date."
Russell Piccione
russellpiccione.com
Erudite and eclectic, designer Russell Piccione is currently "making a little bit more Candela than Candela" a grand apartment in perhaps the most exclusive Candela building on Park Avenue, to house what many consider the country's best private collection of African and Oceanic art. In addition to a complex lighting scheme for the many sculptural objects, Piccione has gone to such lengths as importing a French 18th-century paneled room for the library, where books on the subject of connoisseurship can be consulted in the style to which they are accustomed.