Pasta is an extremely important part of my life. It is both sustaining from a nutritional point of view and nourishing from a soulful plane.
Essentially, pasta is a vehicle for sauce and in transcendent pasta both the pasta itself and the sauce exist in ennobling harmony. There are almost infinite shapes, myriad sauces and endless combinations. So even though pasta, as we know it, was invented in the 4th century B.C., it continues to excite.
I've been eating pasta for 20 years in New York City and, as these five new restaurants prove, there's never been a better moment to be a noodle-enthusiast.
Saint Theo's Linguine with Guanciale and Preserved Orange
The West Village's Saint Theo's has something of a luxe louche surprise party feel to it. On a recent cold and quiet night on Bleecker, it burst with life. The tables were packed. Fur was worn. There was more picking up at the bar than on Sisyphus' hill (and most of it just as futile.) But for me chef Ashley Rath's menu is the magnet that attracts. Rath, who is something of a hotspot opening savant, has done time at The Grill, Carbone, and Santina. Her Italy chops are on full display here. In particular, her riff on bottarga di muggine — linguine with guanciale and preserved orange — is spectacular. The combination of the smoky, fatty guanciale with the burst of citrus tossed with toothsome house-made linguine is something transubstantiating and, I daresay, perhaps even holy.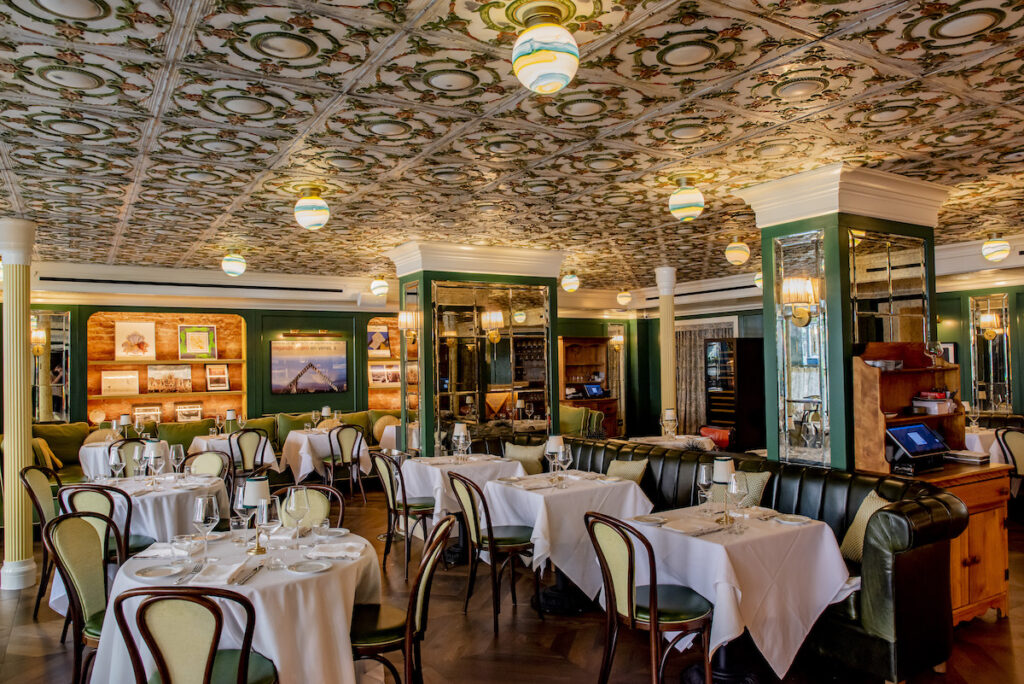 Bonnie's Fuyu Cacio e Pepe Mein
Though apocryphal and likely incorrect, the lore of pasta in Italy is that Marco Polo brought the noodles back from China with him in the 13th century. Nevertheless, the similarities between lo mein and pasta are too similar to ignore. (God loved carbs, I suppose.) At his new restaurant, Calvin Eng, formerly of Win Son, underscores the similarities with a tangle of al dente noodles in homemade fermented bean curd (fuyu) tossed with a trio of cheese and finished in a wok.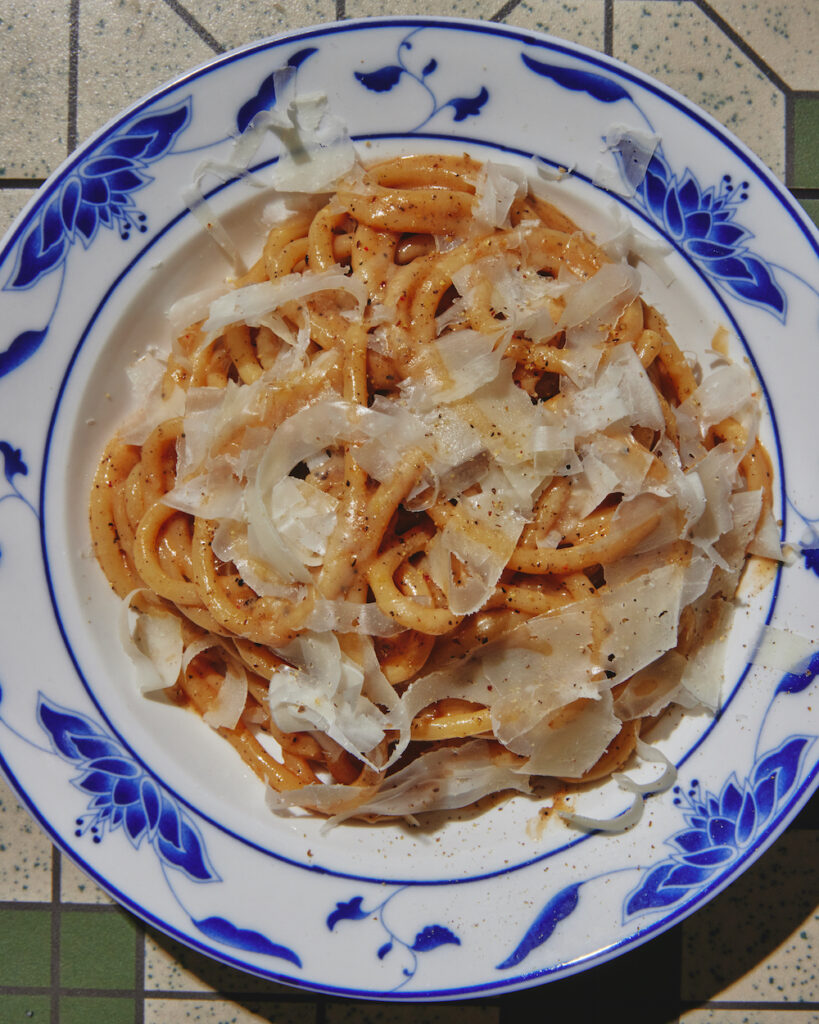 Peasant's Smoked Tagliatelle with Pecorino and Black Truffles
Peasant isn't new and if it was I don't think you'd be able to build the two brick hearths that occupy nearly the entirety of the kitchen. But it did almost close — in 2019 — until Marc Forgione, one of America's best chefs, decided to step in. Thank God he did. Forgione's food is simple-seeming but complex indeed. The most clear example of this (and why this) is a plate of smoked tagliatelle. Smoked pasta is a new one for me. But, as Forgione explained, it's the flour that is smoked. By the time it is served, glistening with butter and pecorino, it looks unassuming. But then two things happen: the first is a waiter who arrives with a large black truffle and shaves it in generous slices atop the pasta. The second is that you eat it and the gentle hints of smoke, the earthiness of the truffle and the exalting warmth of the butter overtakes you.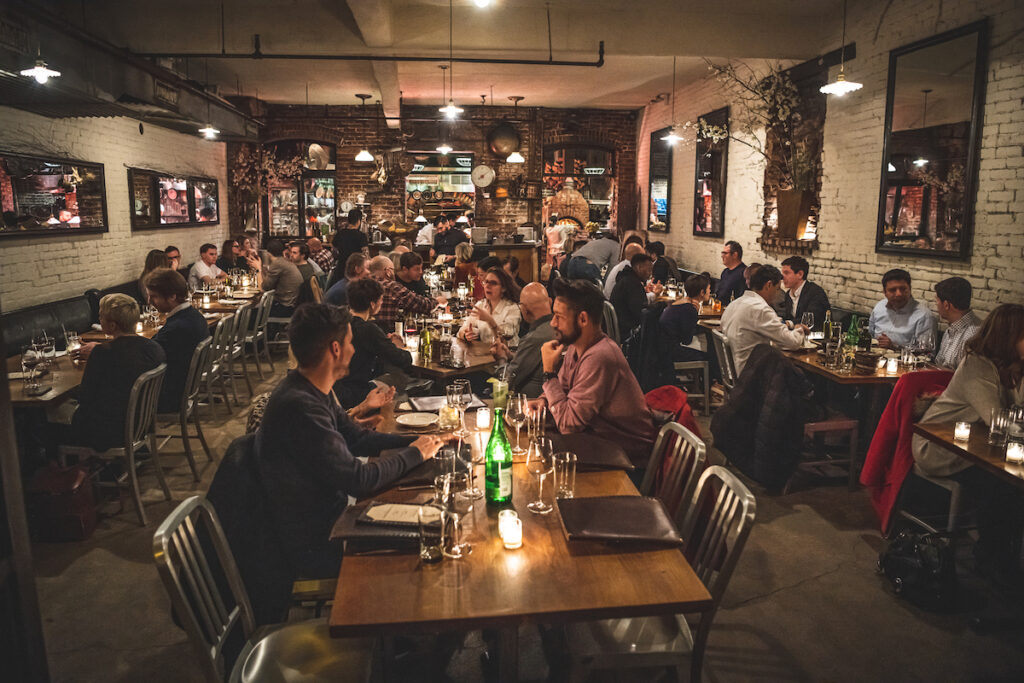 Ci Siamo's Cavatelli allo Scoglio
I've always loved cavatelli, small compact pasta shapes that look, to me, like pill bugs. Unlike longer shapes, they tend to hold their texture and resist flabbiness or chewiness. That is to say they are robust little buggers, able to hold their own against strong flavors. Here, chef Hilary Sterling pairs the pasta with chunks of lobster and a touch of vermouth in a Christo-hue'd orange sauce. It's hearty as hell and tasty as heaven.
Kimika's Roe Roe Roe Spaghetti
Just as Calvin Eng is exploring the bridges between Cantonese and Italian cuisine, Christine Lau is celebrating what is called itameshi, or Japanese-Italian fusion. At her elegant Nolita restaurant, Lau's inventiveness is on full display. My favorite — and one of the most clever — is her roe roe roe spaghetti, a riff on Mentaiko (or spicy cod roe) Pasta but here luxuriously augmented with tobiko, ikura, bottarga, and uni.