A hunk of meat is a lovely thing alone on a plate. And there is nowhere better to get one than New York City, ancestral cradle of steakhouse culture. A lot has changed since Old Homestead in Manhattan and Peter Luger's in Brooklyn dominated the steakhouse game. Here now are the five absolute best steakhouses a city built on steak has to offer. 
Hawksmoor NYC
This British import landed in Gramercy at the end of September 2021. Beef in all its glory and charcoal with its mythic smolder are the stars of the show. Start with a trio of charcoal roasted bone marrow brushed oysters. But before you do, glance up at the chalkboard where large cuts are listed by weight from chateaubriand to strip. As each is 86'd — which happens early at this bustling restaurant — the size is crossed out. Wait too long and you're only option might be a 34oz chateaubriand. It'll come perfectly done, cooked over charcoal which leaves a tell-tale crust but the center will be as pink and tender. 
Carne Mare
I've said it once and I'll say it til I die (probably from steak-induced high cholesterol) that Andrew Carmellini's Italian chophouse in the Seaport is one of New York's most wonderful restaurants. Warmed and seduced by the glow while out the window the tall ships' masts bobble in the wind, one pops mozzarella sticks topped with caviar into ones maw, digs into a gorgonzola-cured wagyu and downs a spumoni for two (alone) and one counts himself the happiest man on the planet.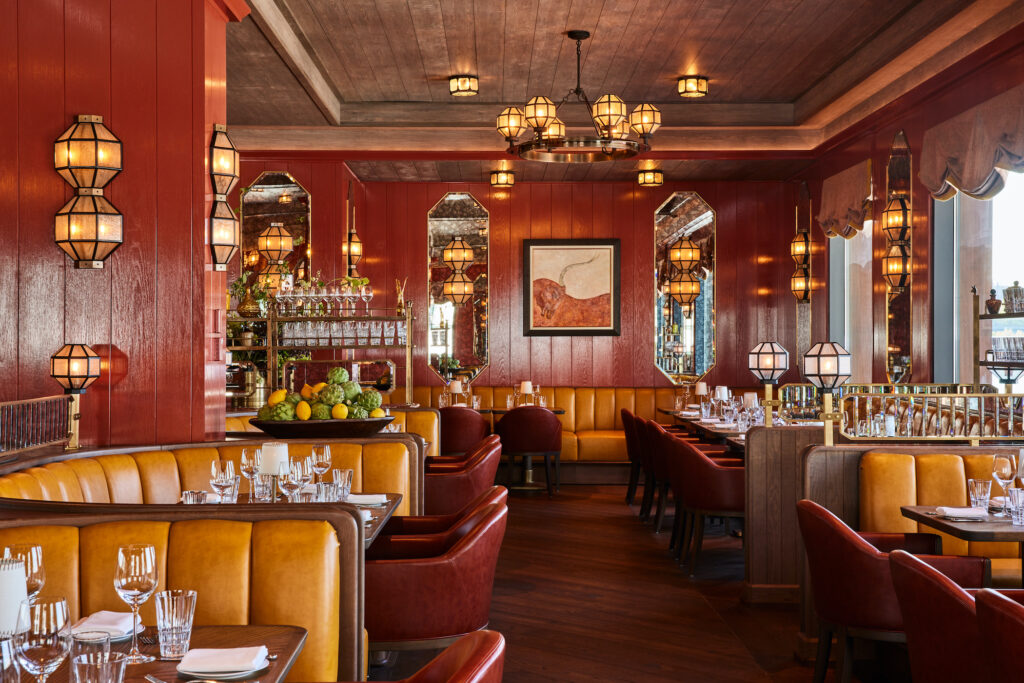 St. Anselm
As counterprogramming for the nightclub-y steakhouses of the early aughts, a breed of more austere, slightly Germanic steakhouses opened. The best of them is St. Anselm, housed in an unassuming building on Metropolitan Avenue in Williamsburg. Though it might lack the more luxe accoutrement — there are no banquettes, waitstaff is militantly informal — the meat speaks for itself. The garlic-buttered butcher's steak, a hanger steak, is one of the most flavorful pieces of meat in the five boroughs. 
Cote
A miraculous chimera twixt a Korean BBQ restaurant and an American steakhouse, to me Cote represents an exciting avenue for what steakohuses can be. (That is, inclusive and non-nostalgic.) Chef David Shin has invested mightily in the meat program which includes a 10-course omakase steak tasting, worth every one of the 185,000 pennies it costs.
J-Spec
For the beef-loving purist, there is no better beef than Japanese wagyu. J-Spec, the name stands for Japan Specification, has for many years been the top wagyu importer to the United States. Last year they opened a tiny steakhouse — really, it's like a steakroom — in the East Village that serves as a showcase for their cuts. Here wagyu comes in many variations from tataki hand rolls miso-simmered wagyu in a Japanese omelette to more standard A5 steaks. All at what might be called wholesale price.