At the beginning of the 20th century, the settlement of Boca Ratone (as it was then spelled) was little more than a picturesque string of farms, whose 100 residents made a living coaxing pineapples out of the sandy soil.
But the 1920s ushered in a South Florida land boom, and with it came a literal bridge to the future. Early that decade, the first fixed-span bridge over the town's inlet connected it to a coastal highway, which brought in a steady stream of vacationers and prospective land buyers.
By 1925, the council of the newly incorporated town of Boca Raton had enlisted prominent local architect Addison Mizner — known for his "Mizner Mediterranean" pastiche of Spanish and Latin American styles — to create "the foremost resort city on the North American continent."
A prospectus published by the Mizner Development Corporation that year (which described its boss as doing "more than any other one man to make Palm Beach beautiful") announced that Boca Raton would be "a resort as splendid in its entirety as Palm Beach is in spots." In that hopeful pronouncement, the modern Boca Raton — a bridesmaid to its elder and richer sister city 27 miles up the coast — was born.
The architect went quickly to work, setting the tone with his monastic coral stone Ritz-Carlton Cloister Inn in 1926 — now the Boca Raton Resort & Club — which remains a city landmark. His vision of manicured lawns and gated neighborhoods alongside abundant golf courses and parks still defines the city's ambience.
Beyond its looks, however, Boca Raton also has a brain. Attracted by a favorable business environment, IBM arrived in 1967 (its first personal computer was invented here in 1981), and many followed. Today, the city hosts more than 200 companies and about 40 corporate and regional headquarters, including ADT, Office Depot, and Modernizing Medicine — swelling the population to roughly 100,000 and growing.
"We have the charm, natural beauty, and elegance of a smaller city and the strong business presence and cultural offerings of a much larger city," Mayor Scott Singer tells Avenue. "In business and vibrancy, we punch above our weight."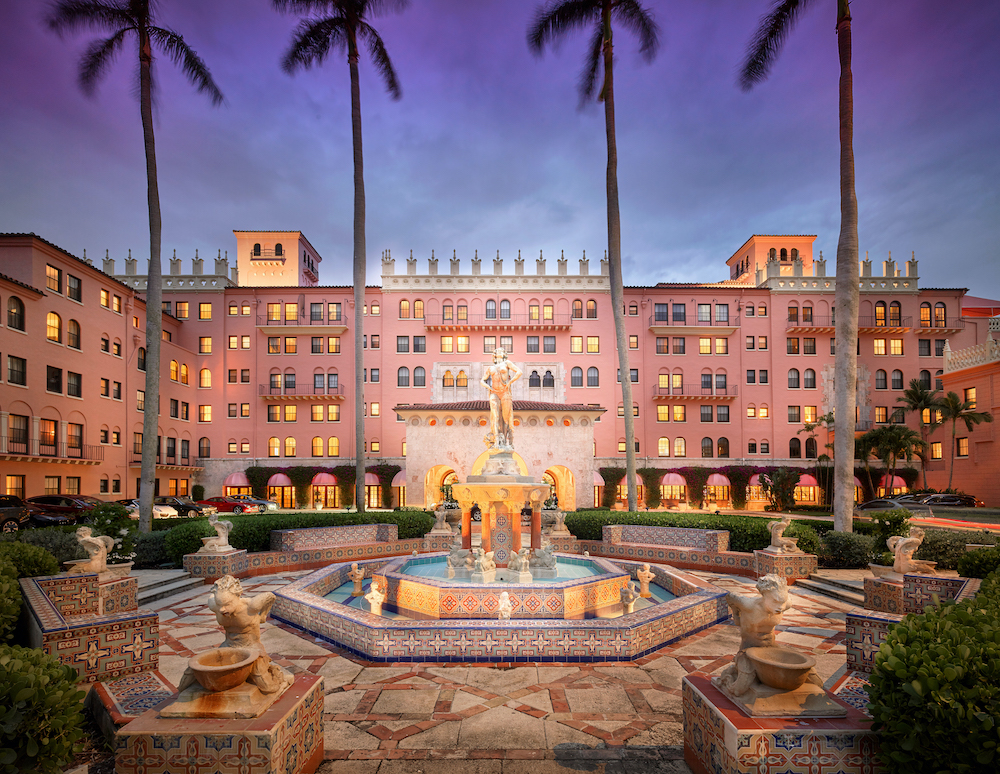 Singer, a lawyer, grew up 30 miles south in Fort Lauderdale. After graduating from Harvard University and living in Manhattan, where he met his wife, Bella, the couple moved to Boca in 2011.
"This was the place we chose to raise our children," he says.
The city's amenities were especially appreciated by its residents during Covid-19, says Cristy Stewart-Harfmann, president of the Junior League of Boca Raton, a leading local philanthropy. Not only did she already have a family who love aquatic activities, but she also welcomed a second child during the pandemic.
"We are in the water basically any time we're outside. We're in the pool, at the beach, on the boat," she says. "You can still be socially distanced but be together and be outdoors. It's just glorious. It's hard to think about living anywhere else."
It all sounds lovely — but is there any rivalry with the city's bigger and more glamorous sister up the coast?
"Palm Beach is great, for what it is," allows Mayor Singer. "They also have a financial services presence, along with their beaches, as well as the Mizneresque shops and eateries. We have all that, and with a far stronger business presence, three universities, grade A schools for all ages of students, 47 parks, and much more."
And another Boca benefit?
"Palm Beachers need to leave their city limits to experience the offerings in West Palm Beach, while our residents can learn, work, live, and play within our borders," he adds.
Almost exactly a century on from that game-changing bridge, Boca is still investing in transport infrastructure. In addition to a recent upgrade of customs facilities that will allow for international passengers at its airport, a railway station connecting the city to South Florida's high-speed Brightline network is planned to open in 2022.
"Home values increased and supply has dwindled, as people are coming here as a safe haven from some of the unfortunate challenges that other cities are facing," Mayor Singer says. "When you can work from home anywhere, why would you not want to be working in paradise?"
In fact, Mizner made exactly the same point in 1925. "Boca Raton recognizes no competition in its claim upon your consideration" reads his prospectus. "There is no substitute for Boca Raton."
DOWNTOWN BOCA
Boca has more than 1,600 acres of recreational space, much of it downtown. "It's a great destination for its walkability," said Ruby Childers, Boca Raton Downtown manager. "A one-stop shop, anything you want and more."
She recommends strolling through its lush green spaces, such as Sanborn Square, enjoying the omnipresent fountains, gazebos, and Spanish-Mediterranean architecture. Plans to revitalize the downtown waterfront are in the works, Singer said. Wildflower and Silver Palm Park will be combined into a new six-acre site, with a wide pedestrian promenade, boat launches (public beaches are about 1.5 miles away), and plenty of space to gather.
ALL YOU CAN EAT
Dining is one of Downtown's most popular attractions, with nearly 100 restaurants, spanning dozens of cuisines.
"The food is all amazing, I try to make the rounds," Childers says.
She recommends downloading its new self-guided walking tour, The Food Lover's Trail, to experience it all. Alfresco dining is widely available, but with so many parks and public green spaces to picnic in, many restaurants also offer to-go packages, including the option of a bottle of wine. Mayor Singer points to a classic local favorite Max's Grille as one of his favorite spots, and other not-to-miss eateries include Fries to Caviar, Farmer's Table, Arturo's Ristorante, New York Prime, Boca Landing, Louie Bossi, and Six Tables a Restaurant.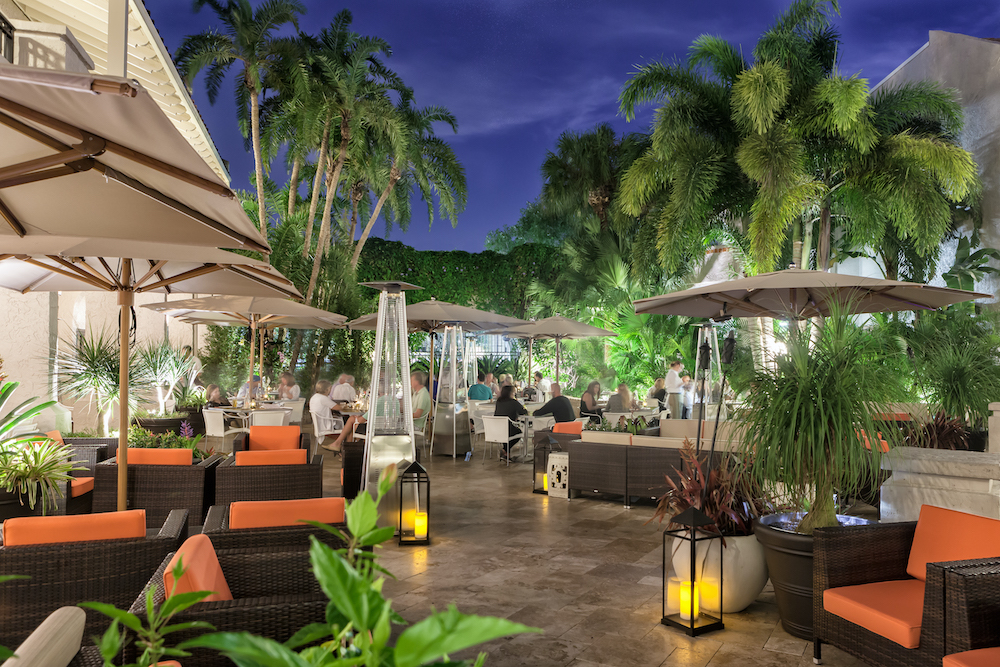 MIZNER PARK
A highlight of downtown, Mizner Park epitomizes the Spanish-influenced vision of its namesake architect. Its park-like plaza features a mix of elegant boutiques and restaurants. The amphitheater hosts socially distanced performing arts events, including concerts and comedy and magic shows. More shopping can be throughout downtown Boca, as well as in Town Center at Boca Raton, Boca Center, and Royal Palm Place.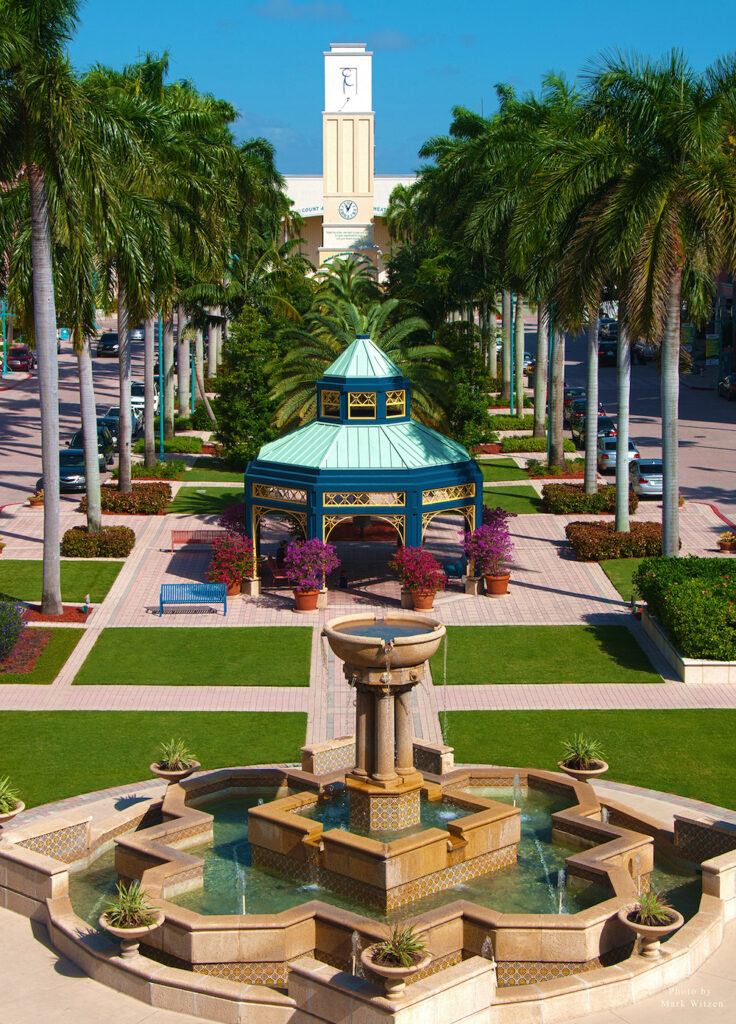 BOCA RATON MUSEUM OF ART
Mizner Park is also home to the Boca Raton Museum of Art, founded more than 70 years ago. In addition to seasonal exhibitions by American and international artists, works by Andy Warhol, Edgar Degas, Pablo Picasso, and Henri Matisse are in its permanent collection. Glasstress Boca Raton II, an exhibition of glass pieces by more than 30 international artists; paintings by Paul Gervais; and a collection of Florida Outsider art will be on display beginning January 26. There are two sculpture gardens featuring more than 30 works, which can be found around the museum's building and in the two-acre garden at the Boca Raton Museum Art School.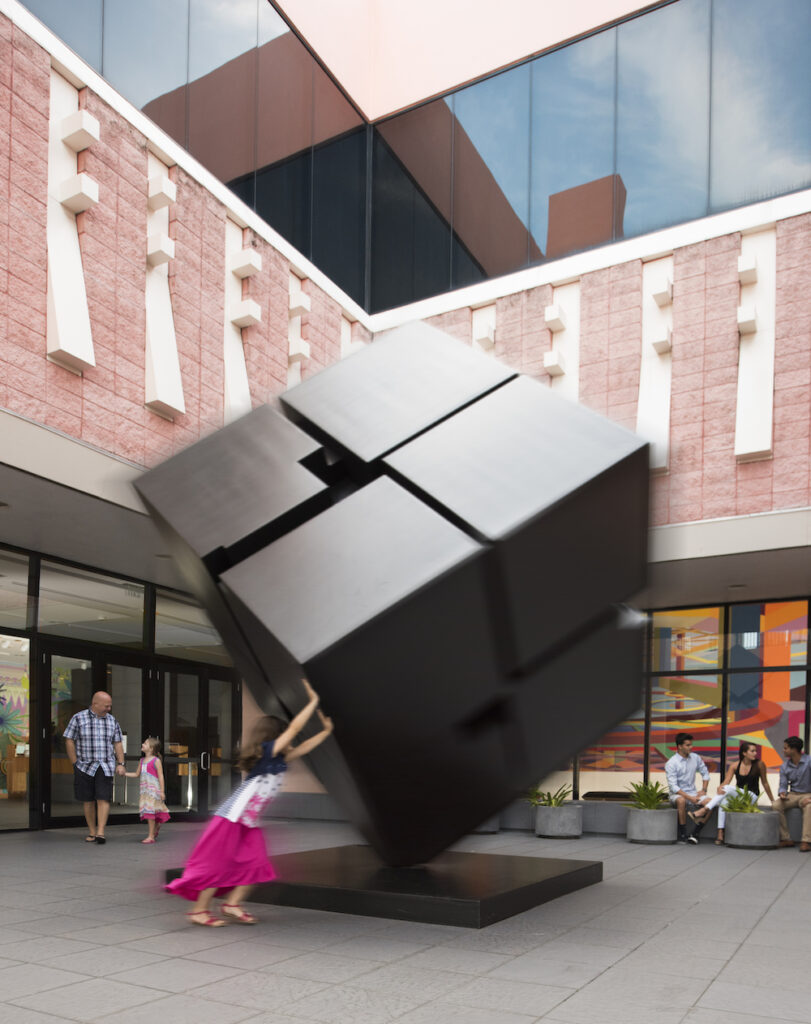 TEE TIME
There are 34 golf courses throughout the city, including the historic Boca Raton Resort & Club, a Waldorf Astoria Resort, which hosts a championship golf course with 36 holes. When it sold in 2019 to billionaire businessman Michael Dell for an astounding $875 million, Forbes declared it the largest real estate transaction in Palm Beach County history. His group plans to invest $150 million more into the 95-year-old resort.
"That's really going to transform it, that's an essential driver to tourism, for business," Singer says.
The property announced it would donate the 130-acre Boca Country Club to become a city-owned and operated facility by this October, featuring an 18-hole championship course, clubhouse, tennis courts, and pool. Other public courses of note include the Osprey Point Golf Course, which has 27 holes spread out in three nine-hole courses on a Platinum Paspalum turf; Southwinds Golf Course, a certified Audubon International Cooperative Sanctuary, with wildlife including otters, foxes, and iguanas milling around, and the Boca Raton Municipal Golf Course, a public champion-ship course for golfers of every level.
GET TO THE BEACH
Boca Raton sits on five miles of Atlantic coastline. Visitors may swim and picnic at Spanish River Park, snorkel and fish at Red Reef Park, or visit the turtles and other wildlife at nearby Gumbo Limbo Nature Center. South Beach Park is ideal for avid bird watchers, while Lake Boca is a popular inlet for boaters.
"We will never take the beach or the parks for granted ever again," Stewart-Harfmann said. "We stayed here because of all of the amazing things to do. It's just a wonderful place to raise a family and enjoy the outdoors, pretty much 365 days of the year."