The Brooklyn Museum's long awaited tribute to Virgil Abloh finally opens to the public today. The show traces two decades of the late creative's career, including his work in fashion, art, and music.
Fans who have followed his career will recognize a series of the multi-hyphenate's greatest hits, as it were, including pieces from his collections for Louis Vuitton and Off-White, to his collaborations with Kanye West and Takashi Murakami. But curator Antwaun Sargent pushes the show deeper into Abloh's creative process, beyond simply celebrating the end result.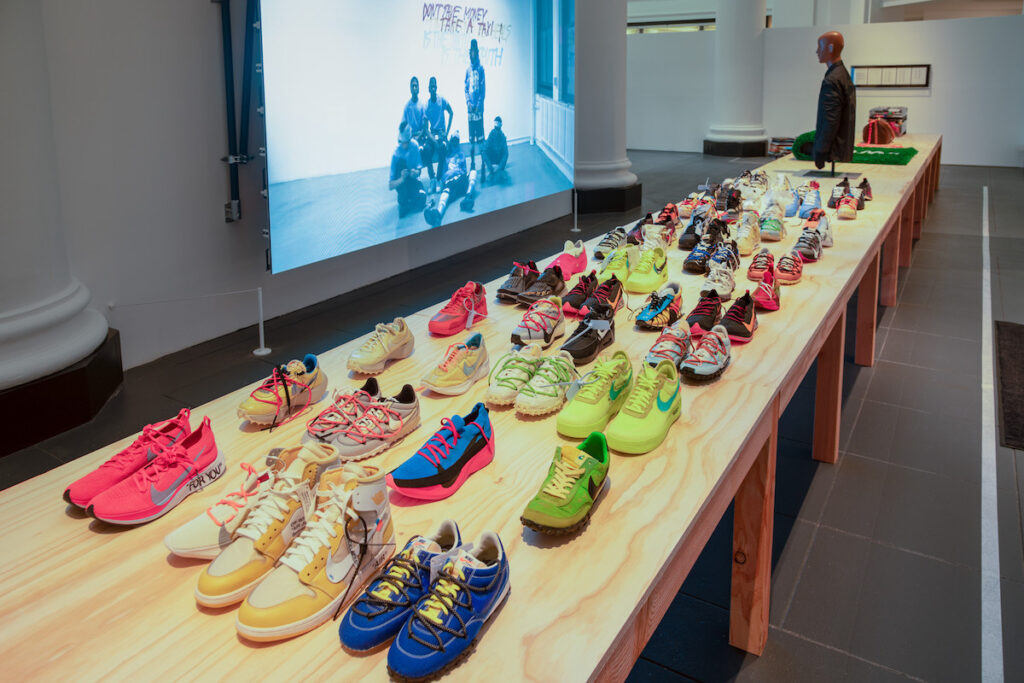 It's also touching, if heart wrenching, to see his hand-written notes scrawled on sketches, or to know the artist had a hand in the exhibit before his untimely death at the end of 2021. (Abloh and his team worked with the museum on the presentation, including on the new installation, "social sculpture," residing in the museum's Great Hall.)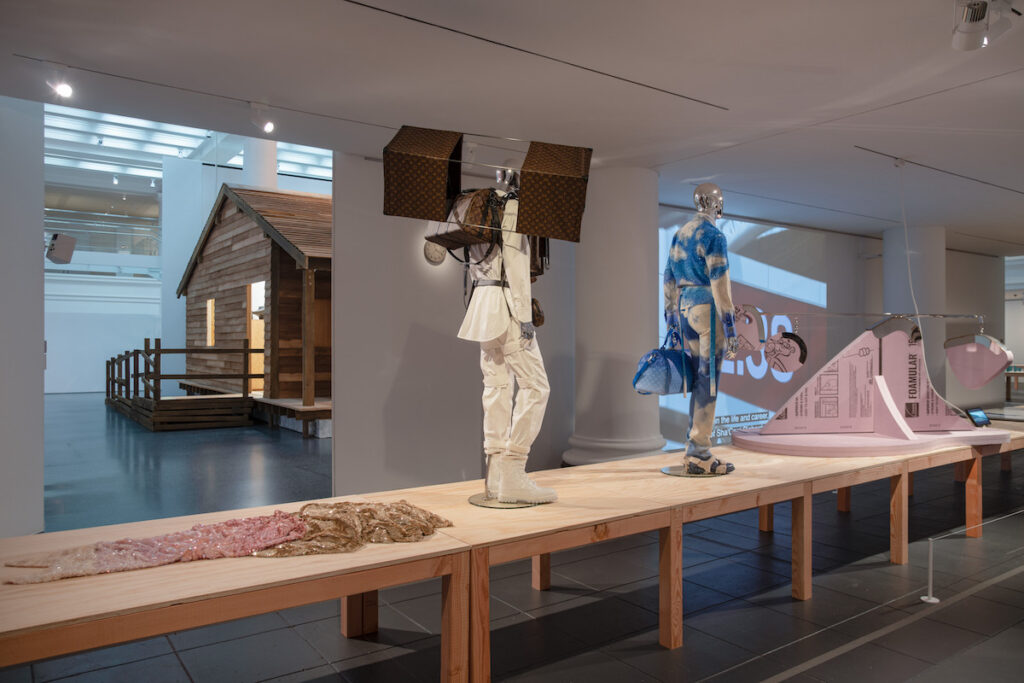 All too often, creative leaders portray themselves as singular talents. Abloh is among the few that recognized how collaboration could be a powerful tool in expanding not only one's own thought process, but an audiences experience of art as well. "Figures of Speech" further highlights how important it was for him to dismantle the gatekeeping that permeates so many creative industries (fashion especially).
"We've had a single goal," Anne Pasternak, director of the Brooklyn Museum said of the exhibit. "To celebrate his explosive talent and the ways he kicked open doors for young BIPOC artists."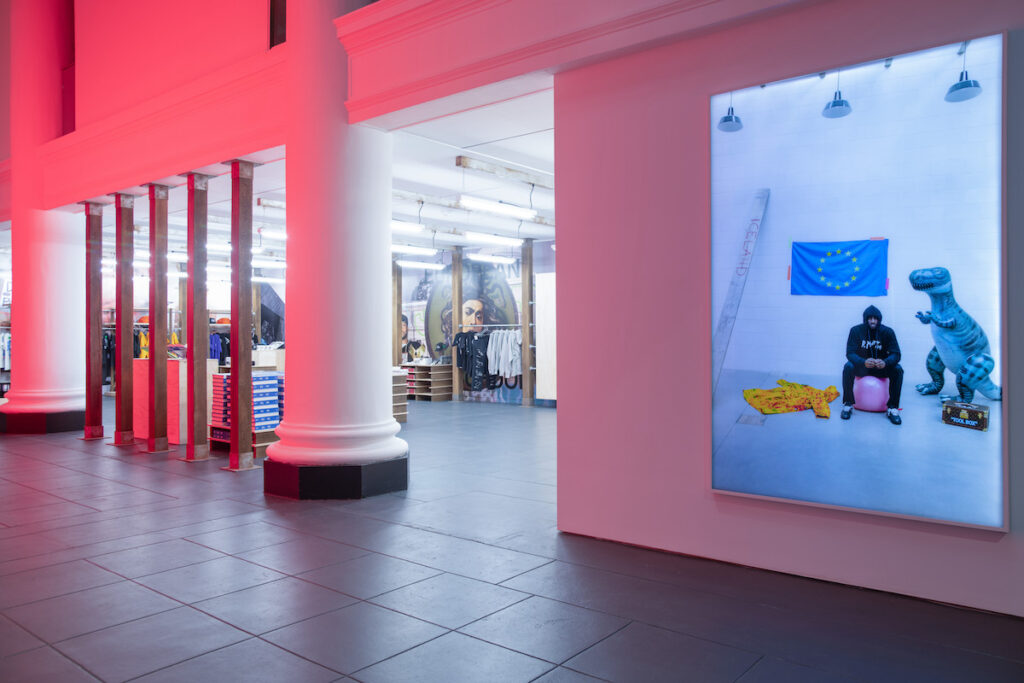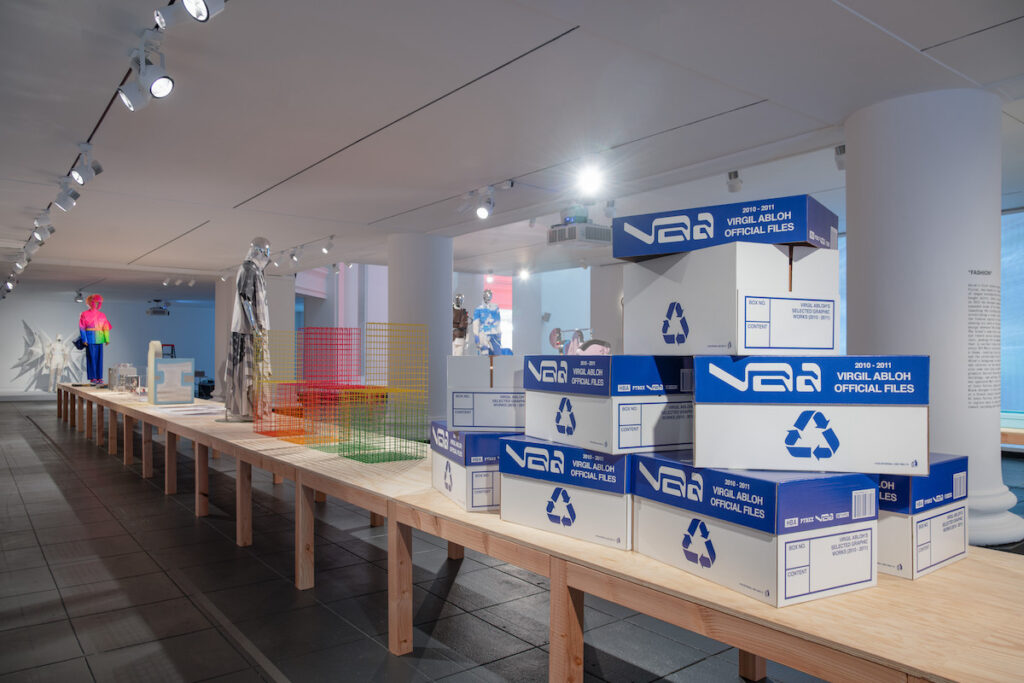 Virgil Abloh: "Figures of Speech" is on now at The Brooklyn Museum, and runs through January 29, 2023.