When it comes to the Dopo Hospitality Group, it's easy to think solely of handmade pastas and mouthwatering Italian sauces. Their new restaurant, Buttero in East Hampton, is proof to diners that there is more to explore in the realm of Italian gastronomy.
The latest iteration of elevated dining from co-owners Maurizio Marfoglia and Larry and Maria Baum, is tucked away on a quiet corner. The elegant eatery seamlessly blends the flavors of Italy with the succulence of perfectly cooked steaks. Whether you choose to dine in the vine-covered brick garden (that feels more like a friend's gorgeous terrace than a restaurant), or the cozy Norman Jaffe-designed indoors, which features an oversized wood burning fireplace, dimmed lights, and rustic wooden decor, the space has an intimate and sophisticated atmosphere.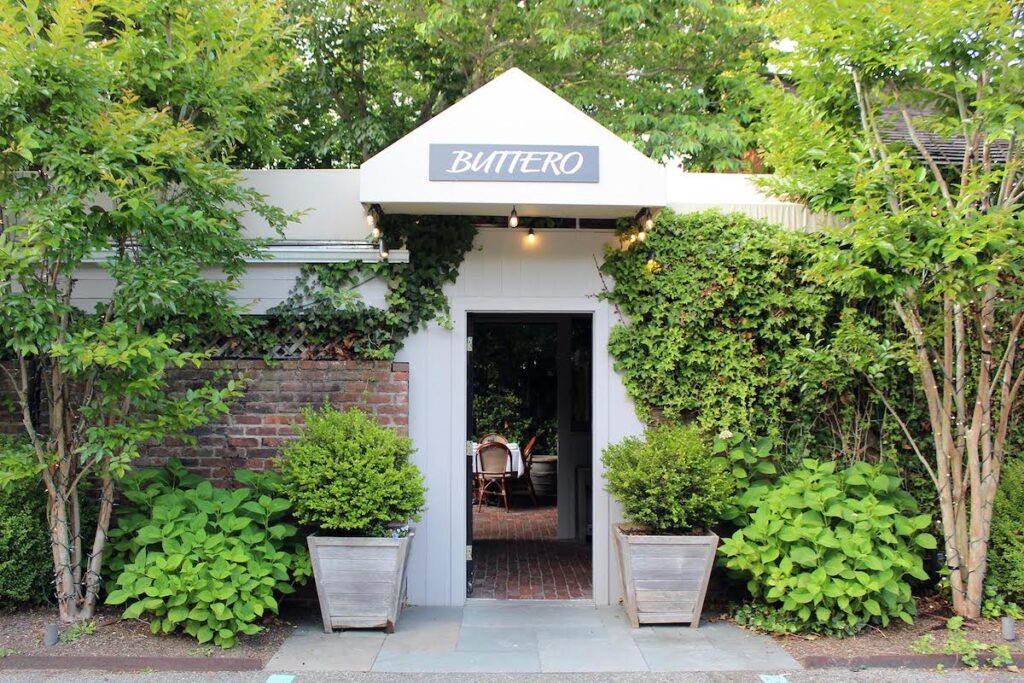 The star of the show is, of course, the food. Chef Fabio Gutierrez, who  oversees the menus at all Dopo restaurants, along with chef and co-owner Marfoglia have created a menu that offers fresh seafood and pastas in addition to prime cuts of meat like the 20 oz. bone-in ribeye, the 14 oz. Berkshire pork chop served with spicy cherry peppers and onions, or the 38 oz. porterhouse for two. Seafood options include Faroe Island salmon with a citrus topping, whole or filet branzino, and Mediterranean sea bass. Appetizers such as burrata e fichi (creamy burrata, caramelized figs, truffle honey) and the pomodori (heirloom tomatoes, cucumber, red onion and caper berries) are sweet starters as well as nods to the Italian heritage.
Sides — like fingerling potatoes with chimichurri, lemon spinach, shishito peppers with miso sauce, toasted sesame, and fresh lime — are hard to choose from. It's best to get several as they are all shareable.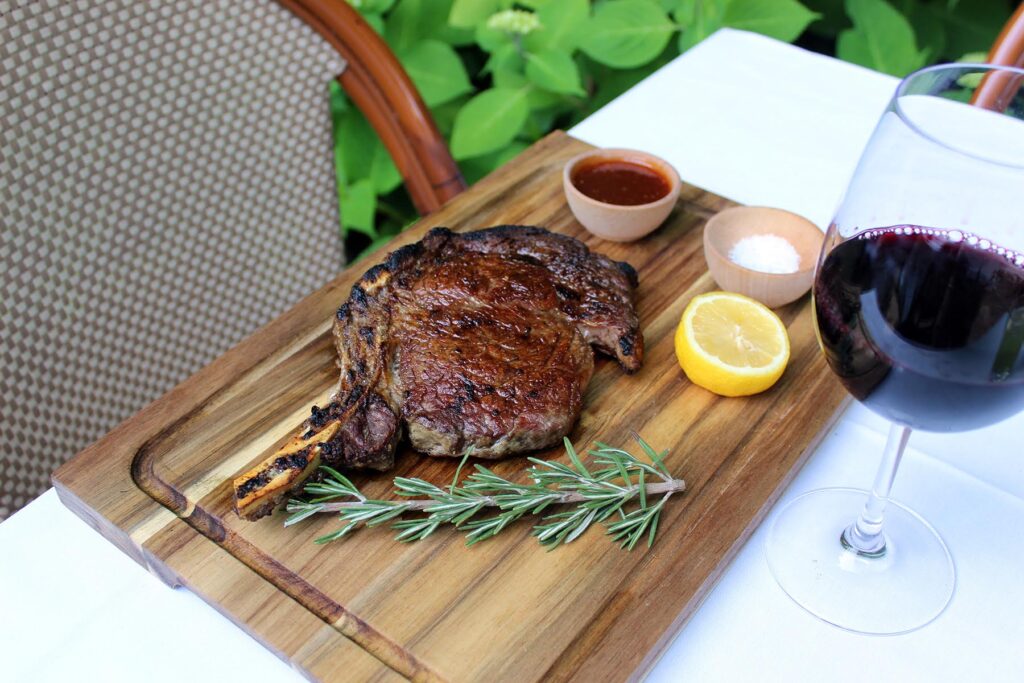 There is also a selection of Dopo's signature pasta dishes such as homemade pappardelle pomodoro y basilico and bigoli in cartoccio (seafood pasta baked in parchment paper with chili and breadcrumbs) — a restaurant with something for everyone.
In a season that has seen several new restaurant openings, Buttero stands out. It is simply a unique and enjoyable dining experience that successfully marries the best of Italian cuisine with perfectly grilled steaks. The ambiance and service create a welcoming environment, and all dishes are executed flawlessly. The simple but classic ricotta cheesecake was a perfectly sweet ending to an amazing meal.
It's great that the Dopo Group are flexing their mighty culinary chops by opening Buttero (the name means "cowboy" in Italian). It's a delightful twist on the traditional experience and well worth a visit. Reservations recommended, as this gem tends to get busy quickly.