On a recent afternoon, Carmen Herrera, the 105-year-old Cuban American minimalist painter who became an international art star in her 90s, sat with her friend and fellow artist Tony Bechara, the chairman emeritus of El Museo del Barrio, at her Gramercy Park apartment.
The two were discussing Herrera's latest work of art, unveiled this fall. A hypnotic black and white mural on the eastern-facing wall of Manhattan East School for Arts and Academics, formerly known as Junior High School 99, it is visible from the FDR Drive.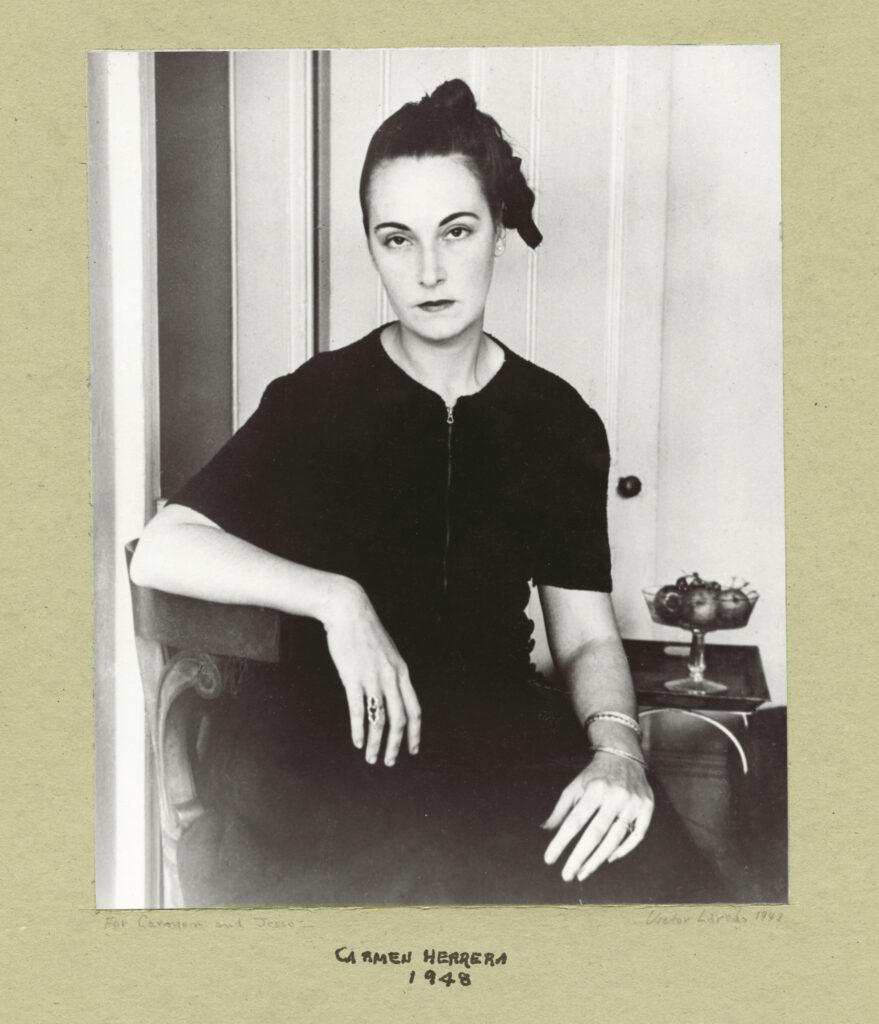 The new landmark, a geometric abstraction titled Uno, Dos, Tres, based on an existing work of hers from 1987, was painted in collaboration with middle and high school students at Publicolor — a youth development program that engages high-risk, low-income students by teaching them the marketable skill of commercial painting and design.
"All children are precious, but these have limited opportunities because of circumstances not of their making," said Herrera. "They could be my own grandchildren or great-grandchildren."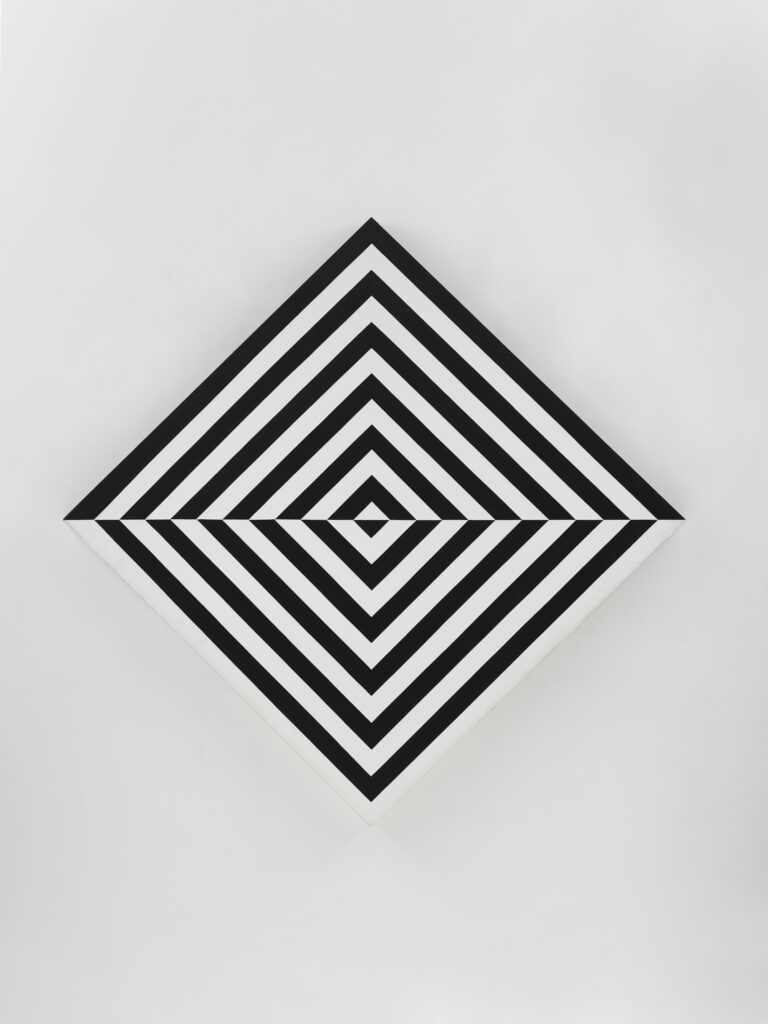 Meanwhile, a few dozen blocks uptown on Park Avenue, Ruth Lande Shuman, the founder of Publicolor, was singing hosannas to the artist and her new work.
"There's just so little public art in East Harlem," she said, "and I love the idea that here is this amazing Cuban American female artist whose work is going to be a shot in the arm to the Hispanic community in East Harlem and will be there for God knows how long."
"It's so uplifting for the spirit of New York City," said Beth Rudin DeWoody, the art collector and philanthropist who has underwritten the project with her brother, William Rudin. "It's perfect timing, and that's why we got involved."
For the past 25 years, Publicolor has been energizing and engaging mostly disaffected students. The initiative began by going into public schools and painting vibrant colors in all the public spaces as a way to galvanize the students and convey respect for education and the joy of learning, and has since branched out to the community at large with the transformation of community centers, health clinics, homeless shelters, and daycare centers.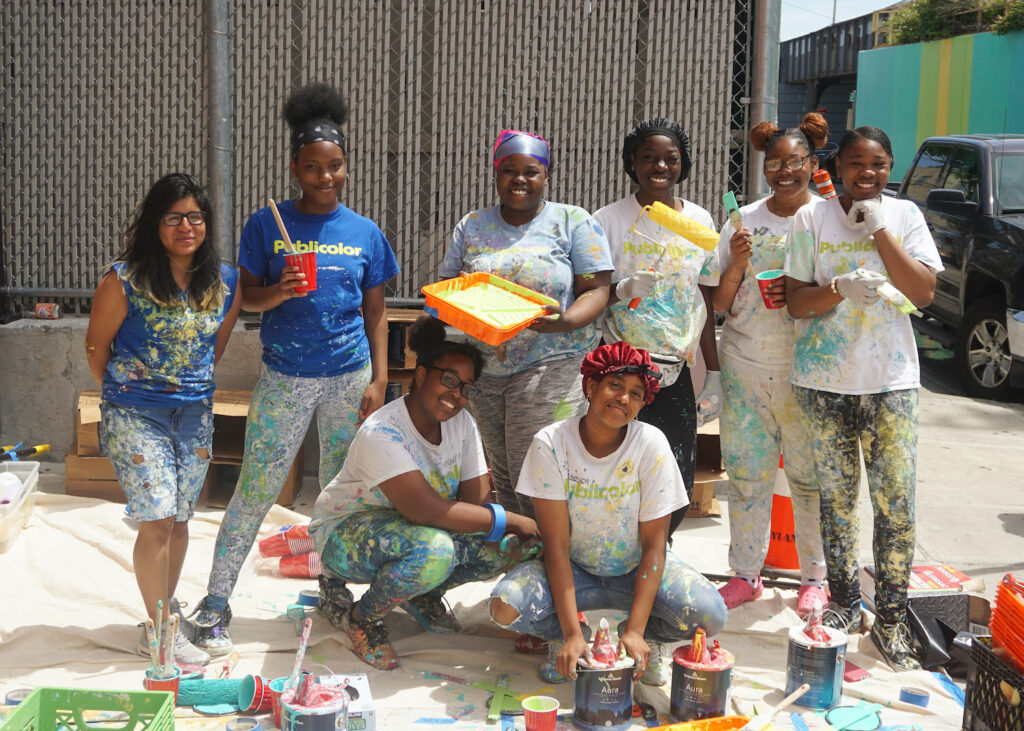 Asked if she was concerned about the mural being graffitied, Shuman expressed little concern. She recalled how at the first school that Publicolor painted, the principal made a deliberate effort to reach out to those students who were known to do graffiti all over East New York.
"They joined us," she said, "and what was gorgeous is that they became my anti-graffiti posse. No one was going to touch their work."
Herrera was equally sanguine. "There has to be more art in public schools," she said, "especially in those from the neediest parts of the city."
After all, she added, "Art heals."