In our series, Interior Lives, Avenue profiles the new guard of interior design icons redefining classics and bringing innovation — and beauty — to the industry.
"People don't hire me for a 'preppy' vibe," says Caroline Rafferty. That's about as close as she or anyone else can get to really defining her style. A creative chameleon, her portfolio boasts everything from eclectic modernist apartments in New York to old-world romantic retreats in Palm Beach and everything in between.
As an art history major, the designer became obsessed with the way people in the 16th, 17th, and 18th centuries would travel the world and bring back objects, throwing them together with no forethought to cohesion, yet making it all work just the same. The way it has translated into her work is through her love for juxtaposition. There's always a way to make pieces across different time periods and aesthetics fit.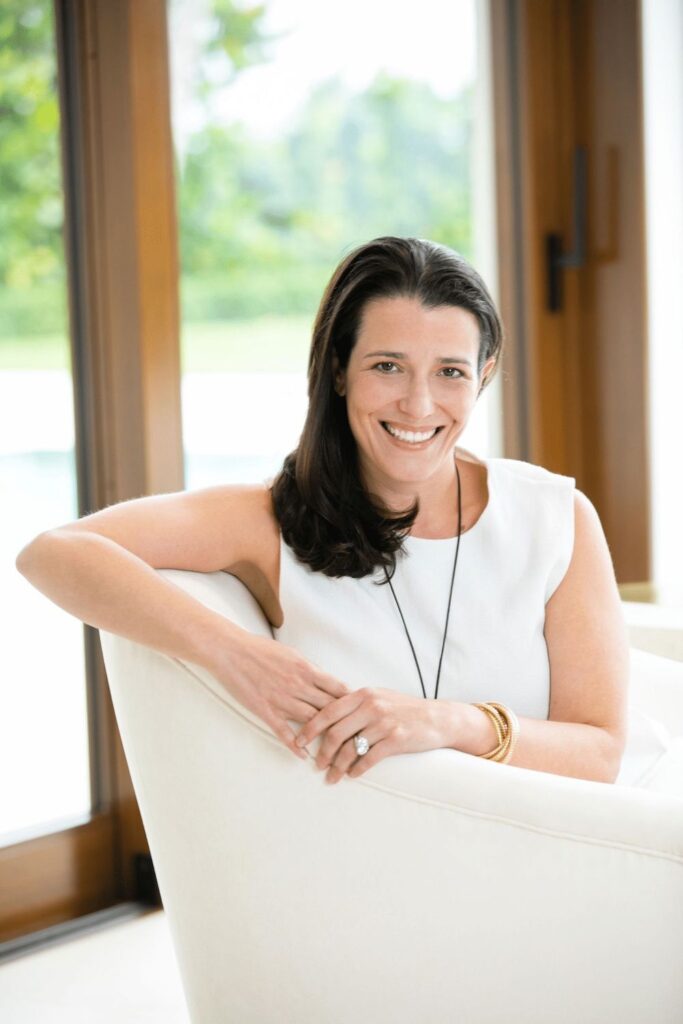 "My favorite thing is when a client already has [ideas or things] they really love, because it's a great departure point. The homes feel more like they have a soul," she says. "When someone says, 'I want a home ready-made,' I get a little bit itchy. It's not like something needs to be off, but I always say, 'Where's the thing that makes it a little bit weird or different? What really shows us that someone lives here, and that it's not a catalog?'" Having an appreciation for different eras is also what has led Rafferty to rethink the term "dated."
"It's not always a negative thing," she explains. "There are some cool, rounded edges from the '80s that I'm inspired by lately, but I don't want the whole wall. I'm just looking at the ceiling trim." She keeps a trove of design books from different decades in her office, focusing on elements that feel truly timeless.
Rafferty began her career in real estate development. When the housing market crashed in 2008, she realized what she enjoyed wasn't taking big risks, but being creative. That year she went into business with her friend, and fellow interior designer, Georgia Tapert Howe. "We still support each other and lean on each other with questions," she says of their friendship (both have since started their own businesses). "I don't know if that's a rare friendship… I'm a huge cheerleader of hers."
Caroline Rafferty Interiors was officially launched in 2015 after her family's move to Palm Beach. Her business has grown to include a highly trained team, including senior designers and a full-time architect. But the most important people in Rafferty's professional orbit are her clients themselves. The stories they tell her — and their hopes and dreams for their homes — inspire her more than anything else.
"They let you in their life in this intimate way. You're talking to them about how they sleep in a bed, brush their teeth, and get dressed in the morning," she says. "People open up to you. It's a slow roll — you start off with the getting-to-know-you [part] and by the end, most become my dear friends."