Don't disparage dahlias around Cathy Graham. She's so fond of the plump and spiky rounds of color that, on her last trip to the West Coast, the long-standing Upper East Sider gave some thought to moving to Seattle.
"Most dahlias come from the Northwest," she explains. Now that fall has arrived in New York, as a hostess and flower designer she plans to use their color wheel of shades throughout the arrangements she creates for the book parties, birthday celebrations, weddings, and intimate get-togethers of her many friends and family, and the elegant, conversation-filled dinner parties she throws at her William Hodgins–designed townhouse just off Fifth Avenue. You can be sure she'll mix them not only with other flowers of the season but also its fruits and even vegetables — green figs split in half, say — along with wild grasses, seed pods, curled-up roots, lots of different herbs, and balletic branches. Anything might catch her fancy, she says, to "give things a twist."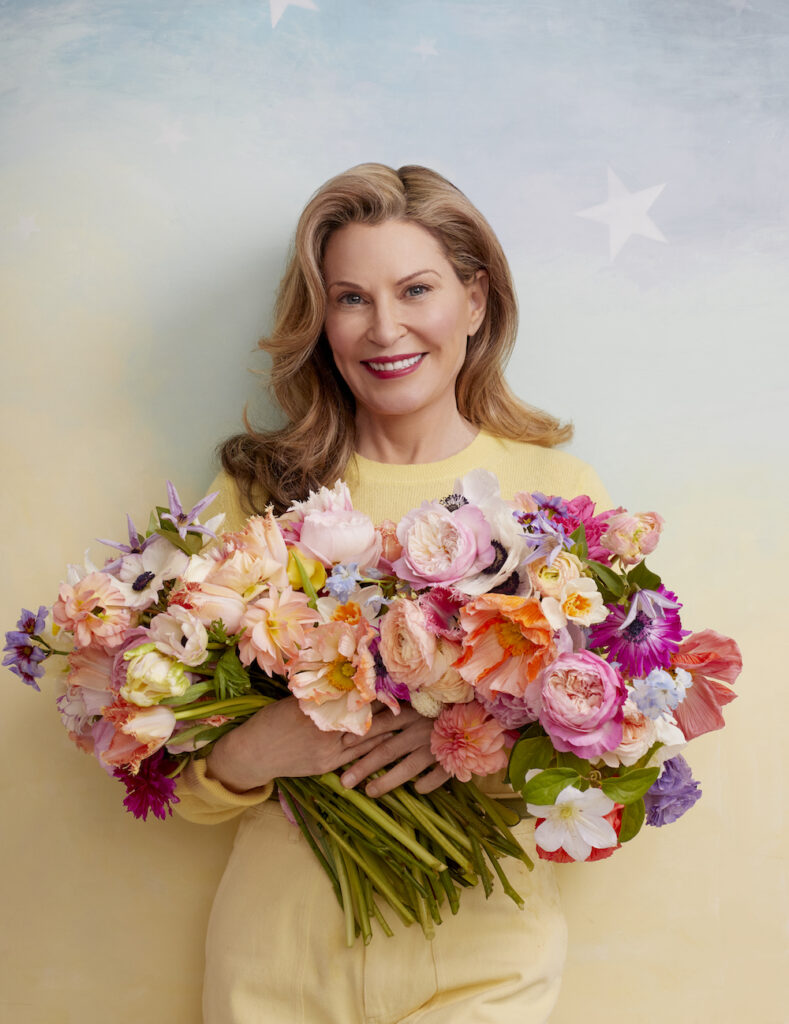 At least once a week Graham starts her day at 4:30 a.m., when she heads down to the Flower District to snare the best possible selections, bringing them home to condition hundreds at a sitting in a meticulous process that will keep them fresh and bright. Those are her working hours, when there's no music, no podcasts, just a silence she likens to near meditation.
Her dinners, not so much. At several small tables, she regularly surrounds herself with gregarious company, including Lincoln Center Theater artistic director André Bishop, former Hearst chief content officer Joanna Coles, New York magazine design editor Wendy Goodman, New York Times style writer Guy Trebay, noted ceramicist Christopher Spitzmiller, and her best friend and mentor, Deeda Blair (herself no slouch at flower arranging).
Detailed in her new book, Full Bloom, out in November from Vendome Press, Graham's flowery approach to style and entertaining has deep roots in history, art history, and her own life. "I've hung quince and lemons from the ceiling to imitate Dutch still-life painting," says Graham, who graduated from the Rhode Island School of Design with a bachelor's degree in fine art before going on to work with the legendary party planner Robert Isabell, and serves on several cultural boards. She has also shown herself under the influence of old black-and-white Hollywood screen gems — there was the time she drew fanciful little faces on paper and pasted them in the centers of zinnias — and she's designed two lines of flower-sprinkled plates for Spitzmiller. His Clove Brook Farm, in Millbrook, "is another one of my great flower sources," Graham says, "and I'm designing the flowers for his wedding this fall," to Anthony Bellomo, owner of the town's chic garden shop Orangerie.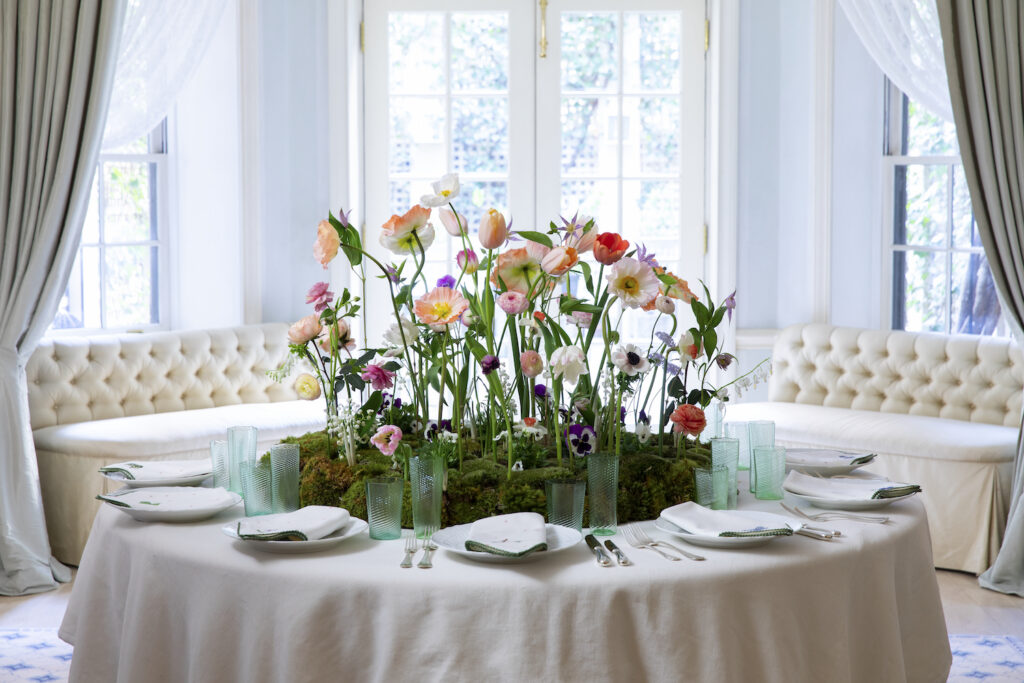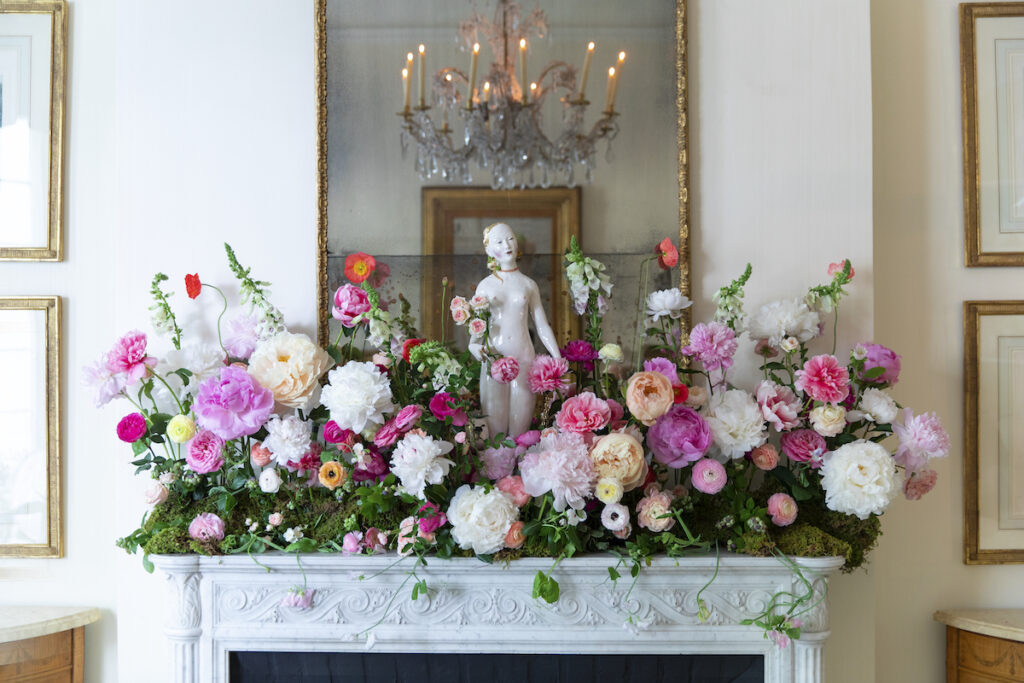 The inextricable connection between flowers and entertaining for her, Graham says in all frankness, came with the unexpected end of her marriage in 2015. Since 2017, she's been divorced from Stephen Graham, youngest son of the Washington Post's Katharine Graham and a former theatrical producer currently on the literature faculty at Bard College. They have a daughter, Juliet, 25, an aspiring screenwriter, and a son, Thomas, soon to graduate from Bard. "Stephen suddenly just said it was over," she says. "He never said why. It was a horrible shock, but two months later I had a book contract" — for her first book, Second Bloom — "and a new lease on life." Nonetheless, "I realized that the divorcee isn't exactly number one on anyone's guest list," she says. "So I decided to start throwing dinner parties myself. While Stephen and I were married, he was always the clever and amusing one, and I was happy to arrange my flowers and stay in the background. I was shy. I had to change all that." But, she adds, "Stephen and I didn't do that thing where you divide up your friends."
As Full Bloom shows, the quick-witted and fun-loving Graham isn't above dressing in a mossy, elfin at-home outfit that has her looking like one of Cicely Mary Barker's 1920s Flower Fairies illustrations, or, entranced by two friends' 20s movie-colony house in the Hollywood Hills, producing imaginative tablescapes for an al fresco luncheon. The hosts were CAA honcho Brian Siberell and his wife, Patty Dryden, an artist.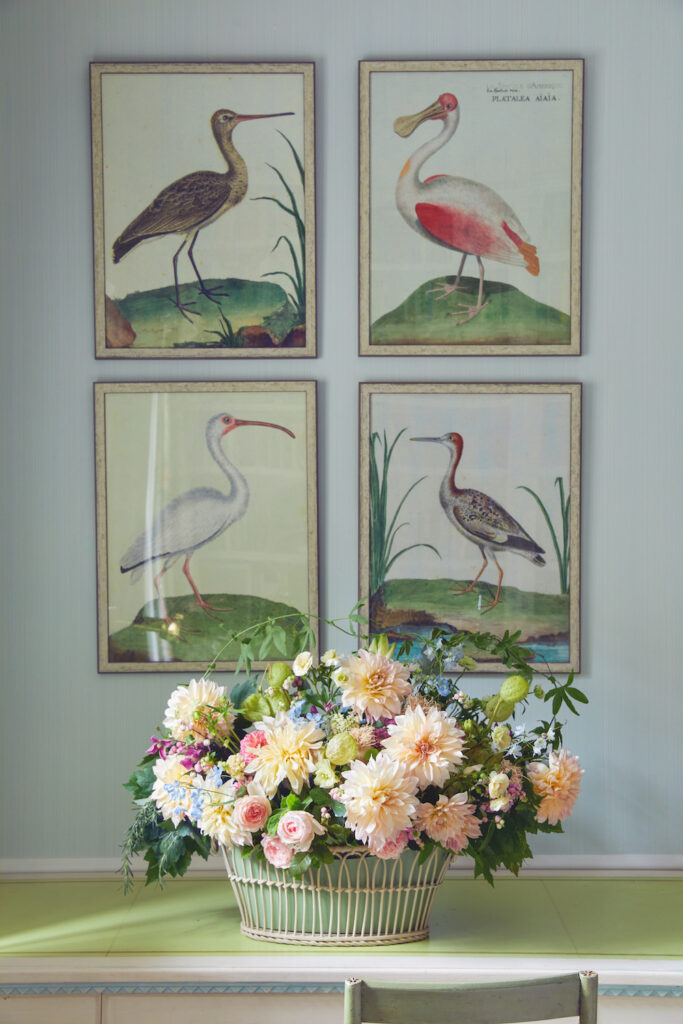 This fall, she is plotting another getaway to Los Angeles to visit Juliet, who recently moved to Santa Monica, and Graham thinks Thomas, who wants to become a film editor, isn't far behind. "My favorite place to stay in Los Angeles is The Beverly Hills Hotel, in the Paul Revere Williams Suite." Her father, a developer and architect, "always used to tell me about Williams," the prolific Black architect who designed homes, set amidst sprawling grounds and gardens, for some of the biggest names of Hollywood's golden era. Could it be that Graham has some California gardening in her sites? Remember the dahlias.
Photographs by Quentin Bacon from Cathy B. Graham: Full Bloom by Cathy B. Graham, published by Vendome, © 2022