Rock and roll and Jean Cocteau — a simple little mix that makes up Virginie Viard's latest collection for Chanel.
"Echoing the extreme modernity of Cocteau's film, I wanted something quite rock," the artistic director explained. "Lots of fringes, in leather, beads and sequins, t-shirts bearing the face of the model Lola Nicon like a rock star, worn with tweed suits trimmed with wide braids, and pointed silver Mary-Janes. A look that recalls as much the modernity of the sixties as that of punk."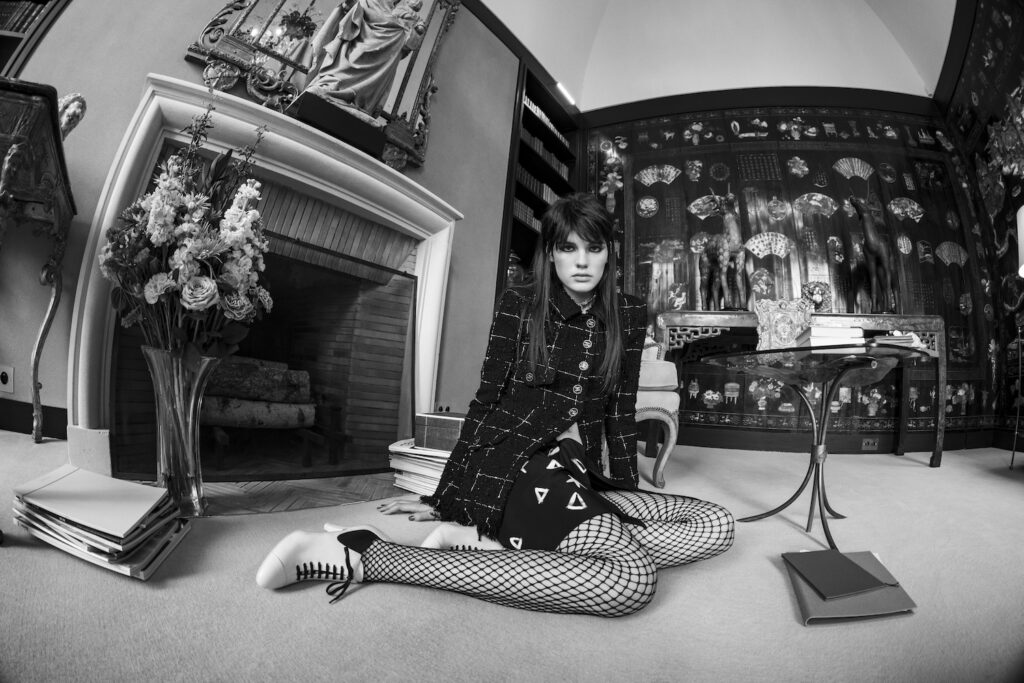 The Cocteau reference isn't entirely out of nowhere. Viard has long looked within the house and mined its history for inspiration. She was bound to touch upon Coco Chanel's friendship with the talented multi-hyphenate at some point.
Viard specifically looked to the striking visuals in Cocteau's 1962 film Testament of Orpheus, which influenced the collection's graphic prints.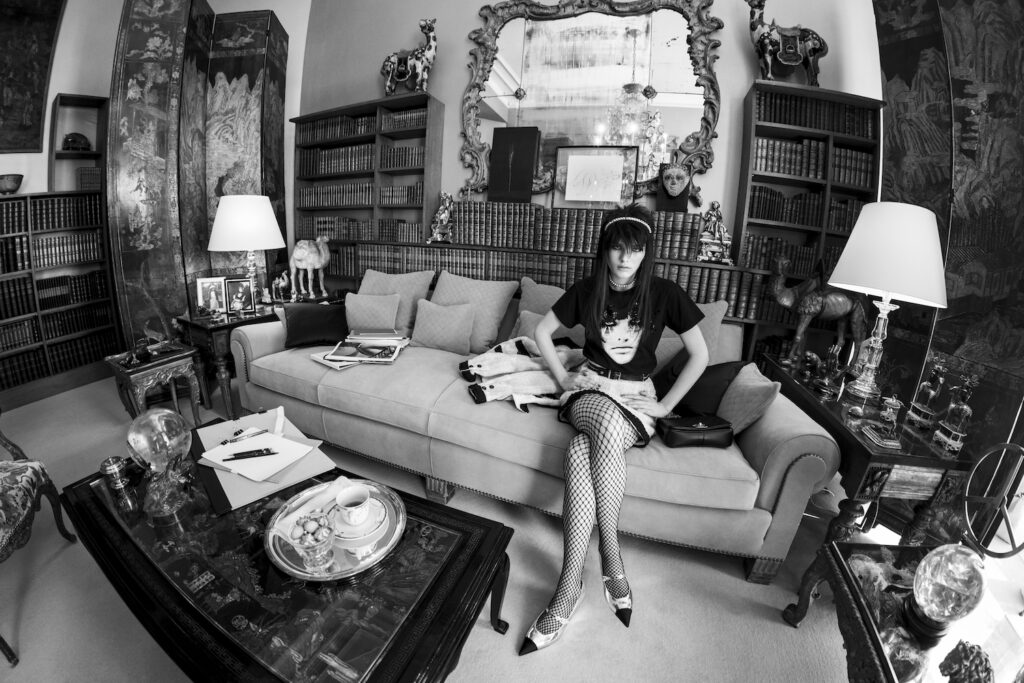 When it comes to the rock aspect, the heavy lifting seems to be done by the fishnet stocking paired with most of the looks. The mini-skirts and exposed abdomens of some ensembles also skew younger (or at least add an edge) to what is otherwise a relatively traditional Chanel collection. The tweet suit isn't going anywhere anytime soon — it's just being re-conceptualized to fit the times.
Click through for the complete collection, below.