How does Chanel host a socially distanced fashion show? By only inviting one guest. Brand ambassador Kristen Stewart appeared to be the only person in attendance to the glamorous presentation, held earlier today in France.
Stewart was audience to a new selection of luxe tweeds, offset by furs, leather, lace, and chiffon. The silhouettes were straightforward, letting tailoring, as well as details like beading and ruffles stand out.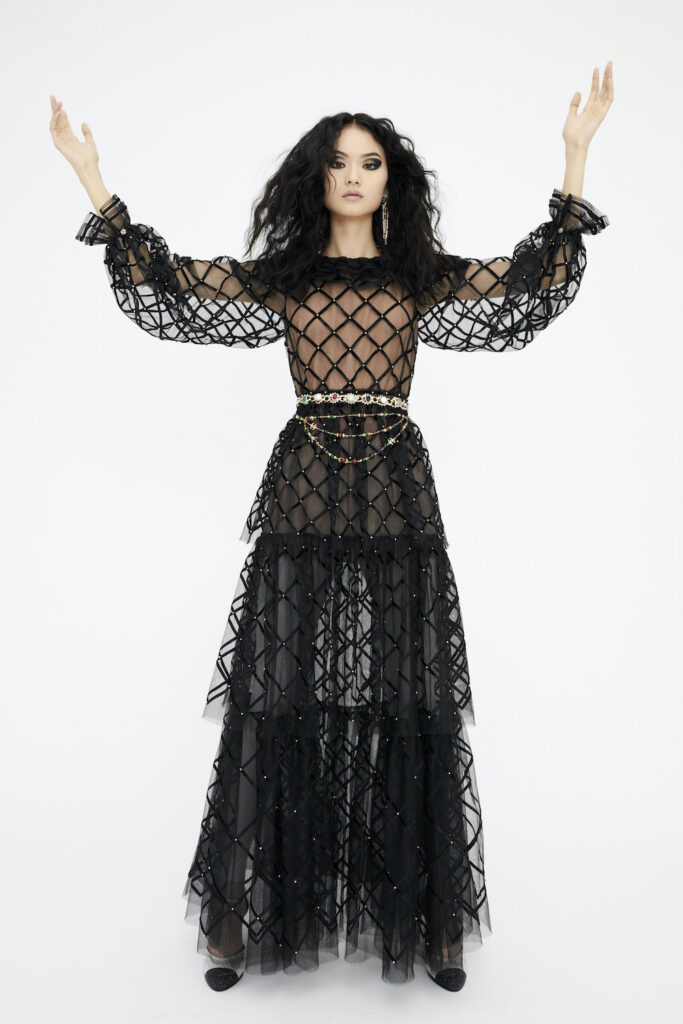 Among the high points — and something that will likely trend next spring — were checkered mini-skirts, which added a hint of '80s punk to the collection. The retro connection was helped along by cropped tights.
"I like everything to be mixed up, all the different eras, between the Renaissance and romanticism, between rock and something very girly," artistic director Virginie Viard said in the show's notes. "It is all very Chanel."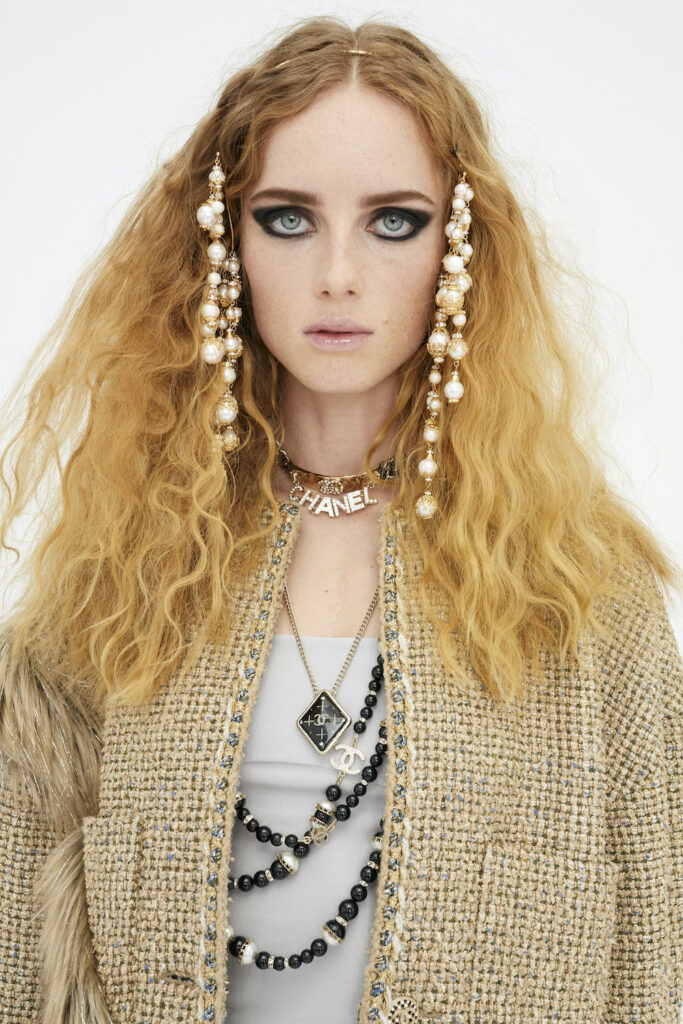 The skirts were actually a nod to the show's location, the Château de Chenonceau (also known as the "Château des Dames"), and it's checkerboard floors. References were all over the clothes. The flower gardens on the grounds inspired floral embroideries on jacket lapels; tapestries were channeled into capes. For the grand finale the castle itself was recreated through intricate bead work on wide belts.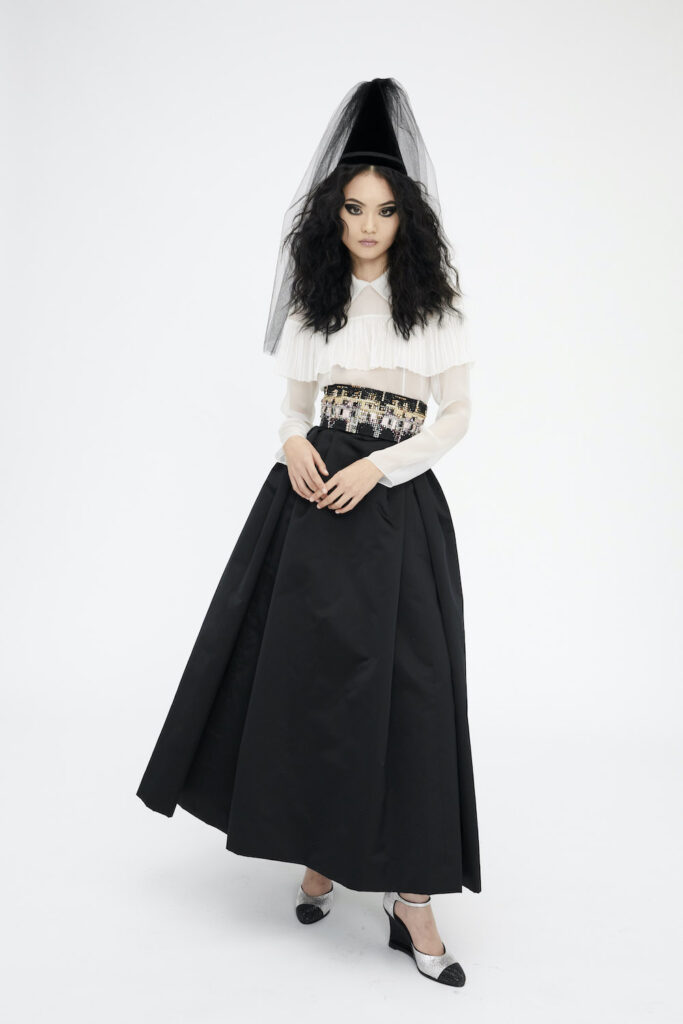 But the biggest inspiration came from one of the Château's most famous residents: Catherine de' Medici, whose personal emblem of intertwined Cs resembles that of Coco Chanel's.
"We don't know if Coco was directly inspired by her, but it is highly likely because she so admired Renaissance women," Viard explained. "Her taste for lace ruffs and the aesthetic of certain pieces of her jewellery come from there. Deep down, this place is a part of Chanel's history."
Click through the complete collection, below.