To say that there was much to celebrate on Thursday evening would be an understatement. Christie's held a private reception for the collection of the late, larger-than-life fashion editor André Leon Talley, who passed away in 2022. On the night just before the Fall/Winter 2023 New York Fashion Week shows debuted, close friends, family, and industry people gathered to pay tribute to the "Pharaoh of Fabulosity" and his rarefied legacy in the fashion industry.
The night opened with welcome remarks by Deidrea Miller, Head of Christie's Communications, and Bonnie Brennan, President of Christie's Americas, followed by a heart-filled speech from Alexis Thomas, a close friend of Mr. Talley and the head of his estate. "If André were here, he'd love it; he would probably be sitting in the corner making sure no one touched his things," says Thomas with a chuckle.
Editor-in-Chief of The Cut and founder of Black in Fashion Council, Lindsay Peoples, took the stand with a love letter to Mr. Talley and a promise to be a committed agent of change and open doors for Black people in fashion unapologetically. Mr. Talley's spirit echoed throughout the room as the choir from his home church, Abyssinian Baptist Church of the City of New York, performed gospel songs, including his favorite hymn. The emotion-filled crowd put their hands together, joining in on the celebration of life.
The evening culminated in the curated halls of Christie's, filled with over 300 of Mr. Talley's prized possessions which will be auctioned via a series of live and online events throughout the month. Guests — including Vera Wang, Nicky Hilton Rothschild, Zac Posen, Bob Colacello, Mickalene Thomas, Hannah Bronfman, Elaine Welteroth, Aoki Lee Simmons, and more — sipped champagne while proceeding through vibrantly colored caftans, haute couture, artwork, lavish furniture pieces, and bags almost as large as the late editor's personality. His plentiful monogrammed Louis Vuitton trunks still bared his first-class flight tags, showing how much the icon loved to travel. Above the display reads one of his famous quotes: "I simply NEED a Louis Vuitton oversized trunk to travel with."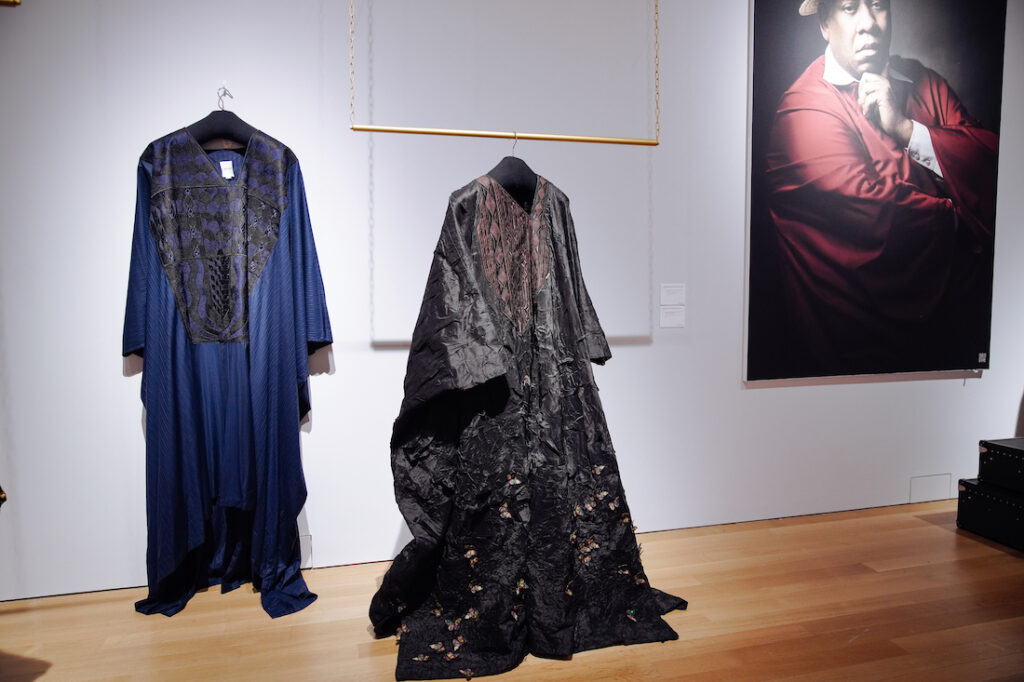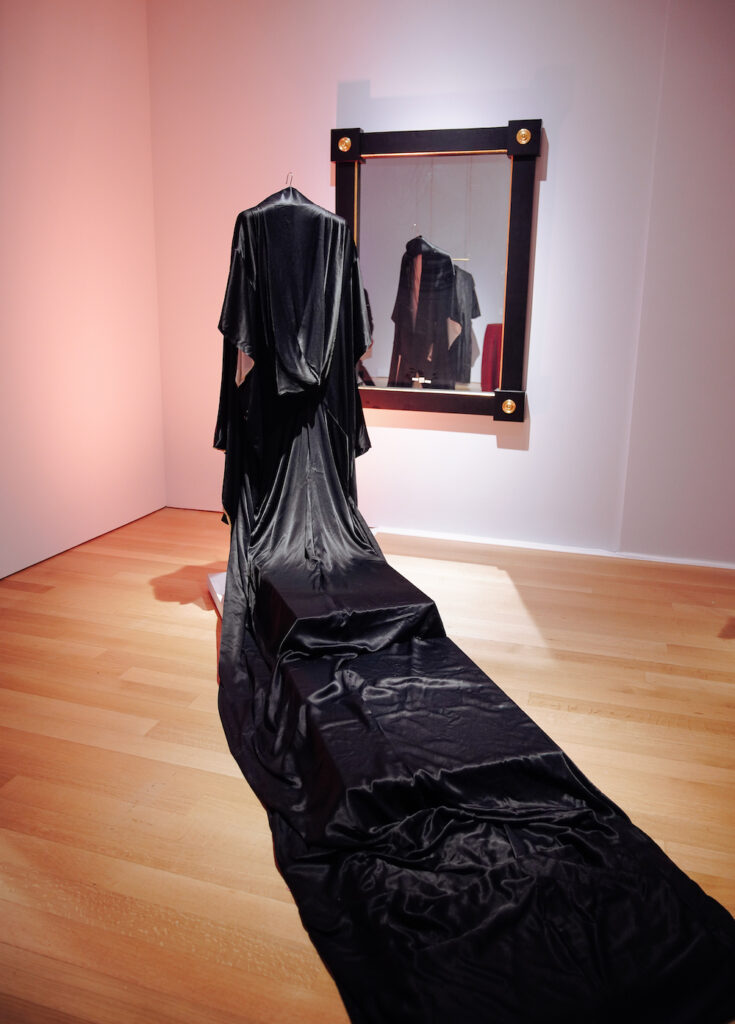 The lots go beyond a life fabulously lived on the grandest scale, and form a profound portrait of his impact on the industry through decades-long relationships with fashion notables like Diane Von Furstenberg, Yves Saint Laurent, and Karl Lagerfeld. Those who knew Mr. Talley praise him for his talent of friendship and his ability to make conversation with anyone. Sentimental gifts from Ralph Rucci, Miuccia Prada, and more show just how adored the former outsider who became an insider and opened the doors for others to follow.
Proceeds from the sale will benefit the Abyssinian Baptist Church in New York and Mount Sinai Baptist Church in North Carolina, causes Mr.Talley held dear to his heart and chose to support in his lifetime.
See more photos from the exclusive preview event, below: