Thanks to a clubby scene populated by New York socials, movie stars, and design world icons, the Colony Hotel — known by fans as the "Pink Paradise" — has swiftly become Palm Beach's answer to Hollywood's Chateau Marmont. The town's Pretty Young Things have duly taken note.
"You eventually got too old to keep signing your name to your parent's club tab, so the Colony became our club," says Michael Gregson Reinert, the tan young media guru man-about-town. "The Colony is the place for the cool kids."
Perhaps these cool kids are too young to remember the Colony's days of yore (it originally opened in 1947), but it's current iteration has certainly been a glow up. You might still spot blue haired Grande Dames with gold shell earrings nibbling on lobster rolls, but the crowd is now a mix of Instagram influencers and respected creatives, with a sprinkling of Shiny Sheet society staples.
The lime green chaises surrounding the pool are prime real estate to people watch: think Sylvester Stallone and his daughters Scarlet, Sistine and Sophia, Tommy and Dee Hilfiger, Daisy Soros, Liza Pulitzer, Kelly Klein, and Aerin Lauder (who designed one of the hotel's villas). Charlotte and Elizabeth Munder, Peter Brandt Jr., Georgina Bloomberg, Lizzie Bickford, photographer Nick Mele, and It Girl Chloe Lazard are also hotel regulars.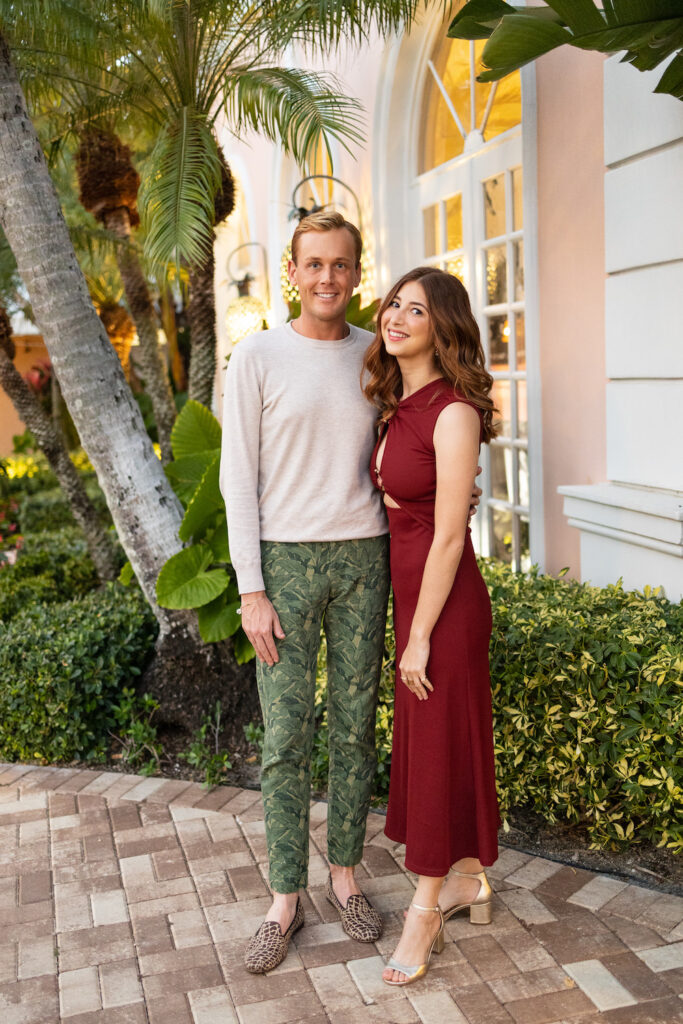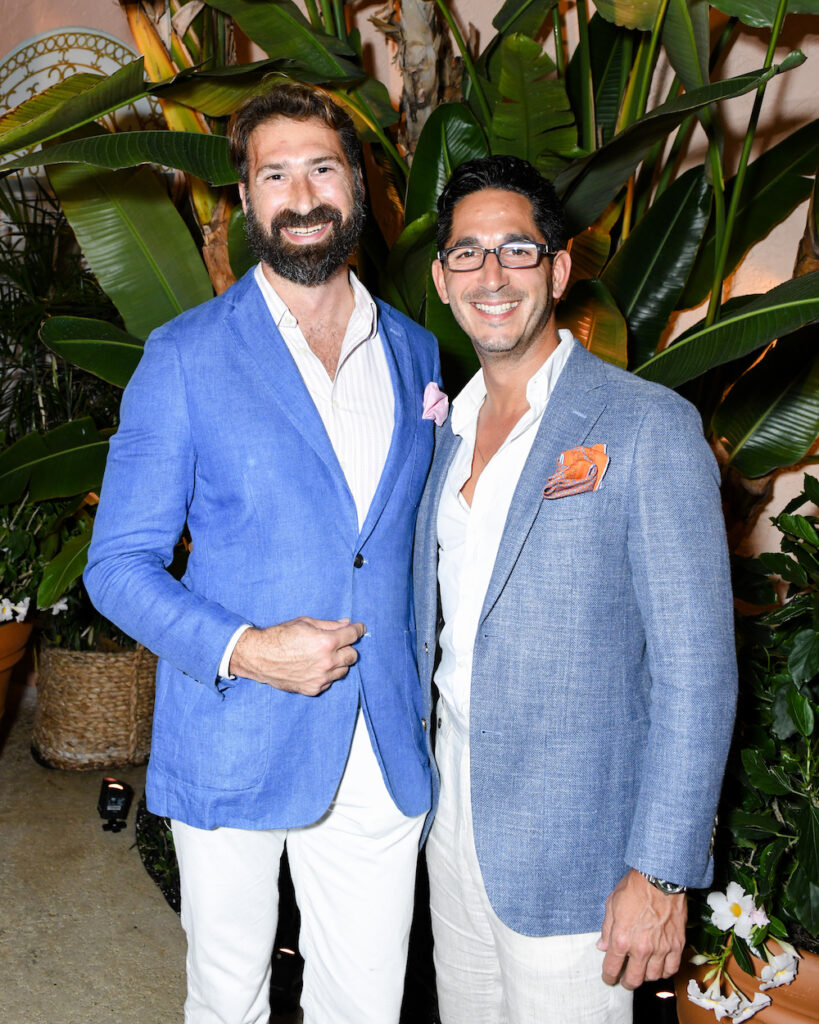 "When I first got to Palm Beach eight years ago, the Colony was tired and old," says Mele, who has a show at the hotel gallery, The Solarium, aptly titled "Please Sign in all Guests." "Now the hotel is once again the center of the Palm Beach social scene."
Vogue has hosted dinners by the pool, as has Martha Stewart (for her CBD gummies). Veronica Beard staged a runway show at the hotel last year with a front row that included Kit Keenan, Emilia Fanjul and Jessica Springsteen. Meanwhile, Marni had a pop-up shop last year, and Dolce & Gabanna is the current on-site designer through March in the newly launched "The Colony Edit" boutique. "I am also eagerly anticipating Ashley Longshore's gallery show at The Colony in February," says Wetenhall. "
The transformation is all thanks to its new owner, Sarah Wetenhall, who purchased it with her husband, Andrew, from her father-in-law in 2016. Knowing her audience — many are her friends — Wetenhall smartly lured Robert Caravaggi to open a version of Swiftys, the popular Upper East Side restaurant that shuttered that year, as a pop-up. It was so successful, Swifty's has become the hotel's permanent eatery, further cementing its New York connection.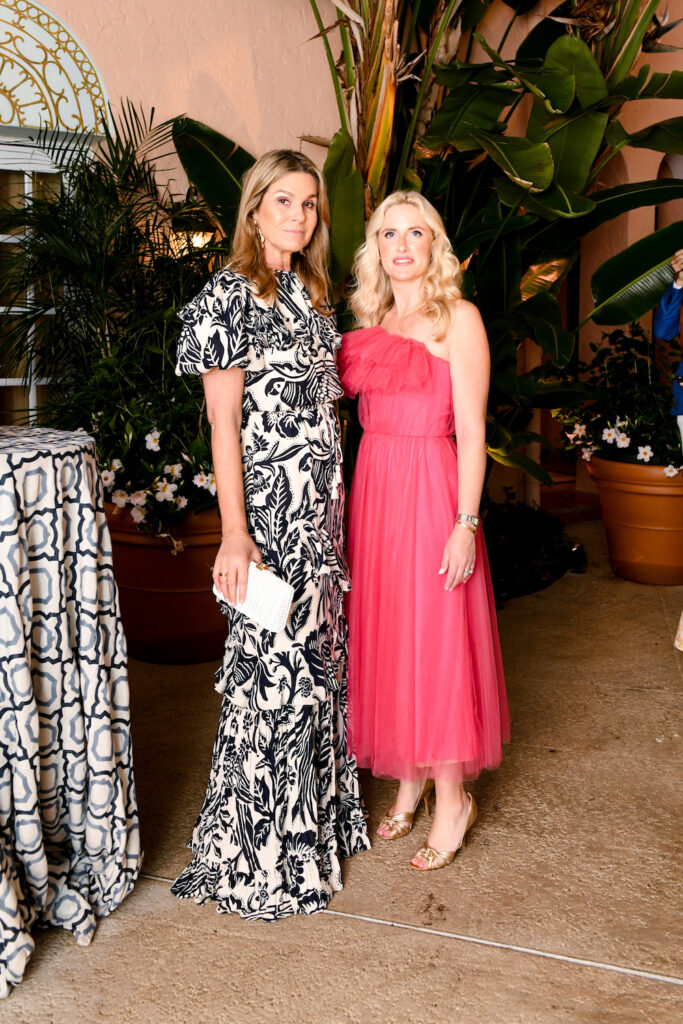 Not to rest on her laurels, Wetenhall has just overseen a massive update of The Colony's rooms — just in time for the hotel's 75th anniversary.
Led by Kemble Interiors, the guest rooms have three design themes with customized colors in pink, green, and blue by fabric house Schumacher, who came up with heritage designs for the new look. Rooms also feature an 11-piece capsule furniture collection by Society Social's Roxy Owens who created artisan-crafted rattan and faux bamboo pieces inspired by old-world Palm Beach glam. Additionally, the de Gournay lobby mural (arguably the most Instagrammed spot in Palm Beach) which features mischievous monkeys, frilly flamingos, and alligators in a tropical jungle will carry through on every floor, with brand new de Gournay murals greeting guests as they step off the elevator.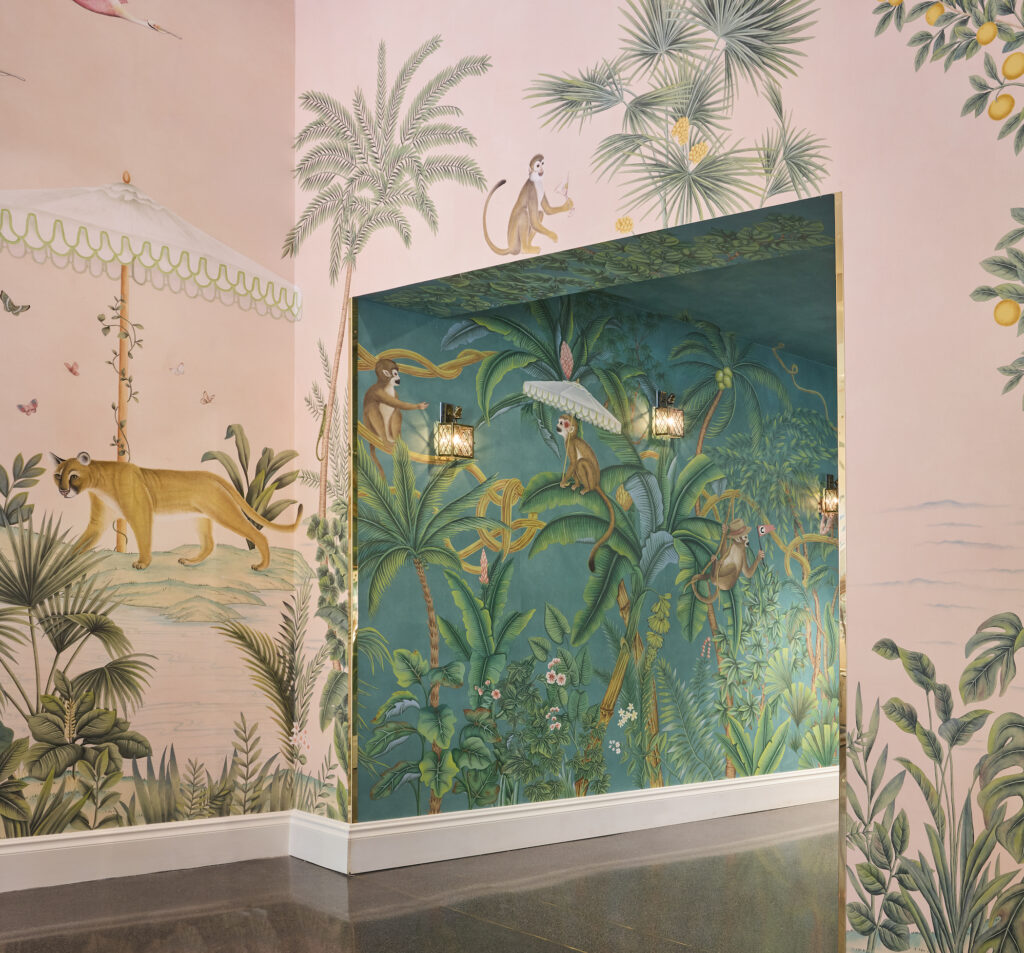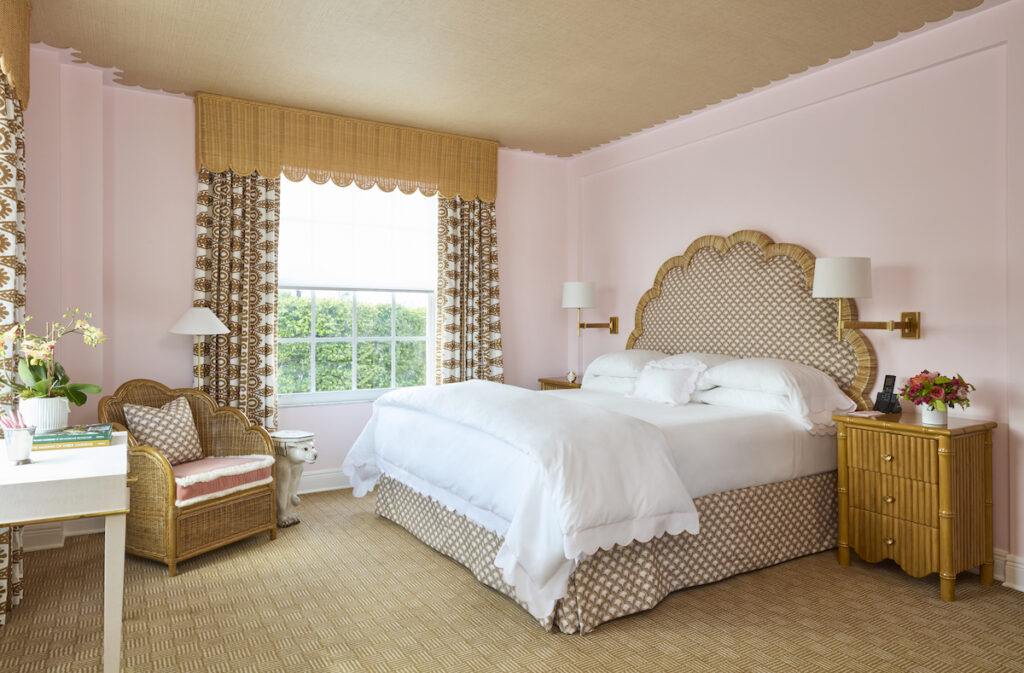 These days The Colony feels more a Palm Beach pied-à-terre than a hotel. "The new guest rooms feel truly residential," says Wetenhall. "Nothing is cookie cutter or generic. Each room is a design discovery in its own right." And now guests can bring a piece home with them — each guest room is shoppable via The Colony's website.