In our series, Interior Lives, Avenue profiles the new guard of interior design icons redefining classics and bringing innovation — and beauty — to the industry.
Dan Fink and his self-proclaimed "dream team" of 15 (architects, illustrators, and interior designers) work together to create sophisticated, calming environments. "This is a service business, and I can't do it alone," he says. "It took time to understand how important it was to foster and build the team — and I have an incredible team." Fink's all-star lineup is in high demand for their elegant spaces, which fuse history and tradition with modern and natural elements.
"The most important thing is that it feels calm, it feels cohesive, and it feels balanced," he explains. "When all the disparate parts blend together, that is the definition of elegance in design."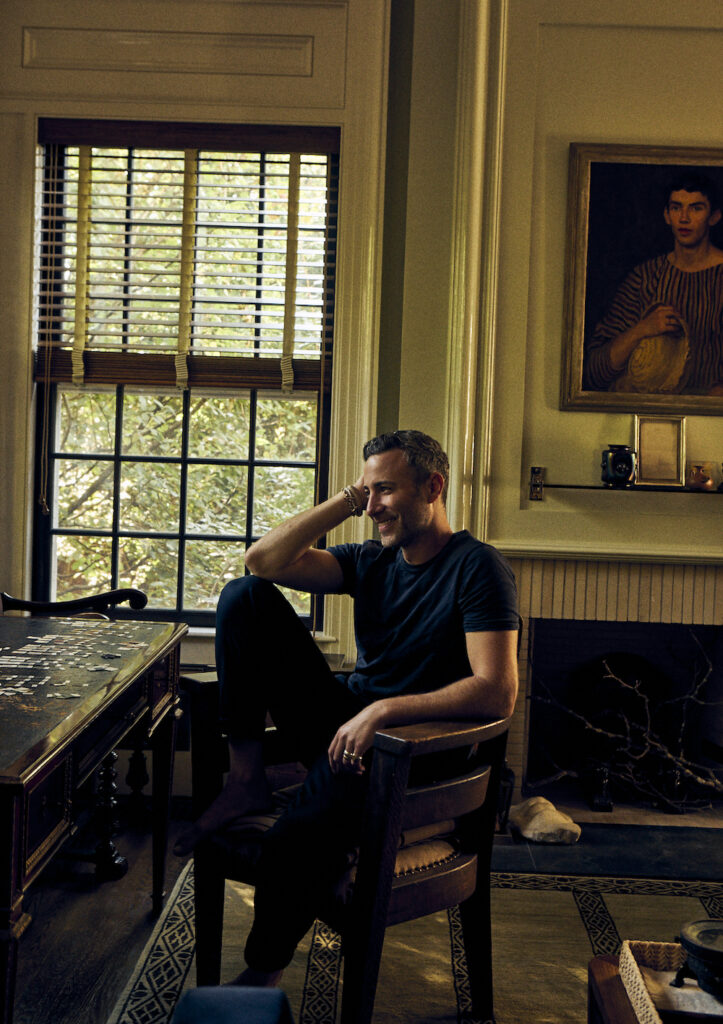 Fink is obsessed with the history of design, and, like a time traveler, smartly references various eras in his work. He takes the most inspiration from the Art Deco period, which can be seen through his use of polished woods and bold geometric patterns that evoke the richness of the era while still feeling modern. "It was a touchstone moment in design," he says. "You saw all this new beauty in the design of ships and cars and interiors — everything was magical then. I try to emulate that in our work today."
Fink's projects range from Fifth Avenue apartments to homes in the Hollywood Hills, Connecticut's shoreline, and the beaches of Maui. A recent project brought him to the iconic Carlyle hotel in Manhattan, where he renovated several apartments. He used Coco Chanel as a muse, infusing the spaces with French allure while working in modern elements inspired by masters like Eileen Gray.
Fink has won countless accolades, including being included in the AD100, Elle Decor's A-List, and House Beautiful's Next Wave. His growing success is based on finding that sweet spot between simplicity (he favors calming colors) and opulence. "When that common thread of time, space, and objects can be found, balance can be achieved," he explains. "That's when the space become really beautiful and glamorous."