The art world as we knew it ended on the morning of March 11 when we learned that dozens of exhibitors and fairgoers at the prestigious TEFAF (The European Fine Art Fair) in the Dutch city of Maastricht had contracted the deadly coronavirus, forcing the fair to shut four days early and inviting a backlash of collective anger for it even having taken place.
In the days and weeks that followed, art fairs around the globe announced their postponements or cancellations amid what was to have been one of the art world's busiest seasons, among them Art Basel Hong Kong slated for late March, and Frieze New York in early May — both of which quickly launched plans to hold virtual events online.
As with so much in this world, the global Covid-19 pandemic had, in a blink of an eye, shut down the way art galleries, auction houses, and art fairs traditionally do business, forcing a market that topped $64.1 billion last year to devise new ways to consign, buy, and sell art.
Like the proverbial phoenix rising from the flames, the galleries, fairs, and auction houses are adapting to this new art world order, making accelerated advances into the digital sales space, which had for many been merely a complement to their brick-and-mortar businesses. In a matter of months, computer screens have become the picture window of art commerce — replacing crowded salesrooms, gridlocked art fair aisles, and the opportunity to rub tailored shoulders, drinks in hand, with fellow collectors and artists at invitation-only gallery openings.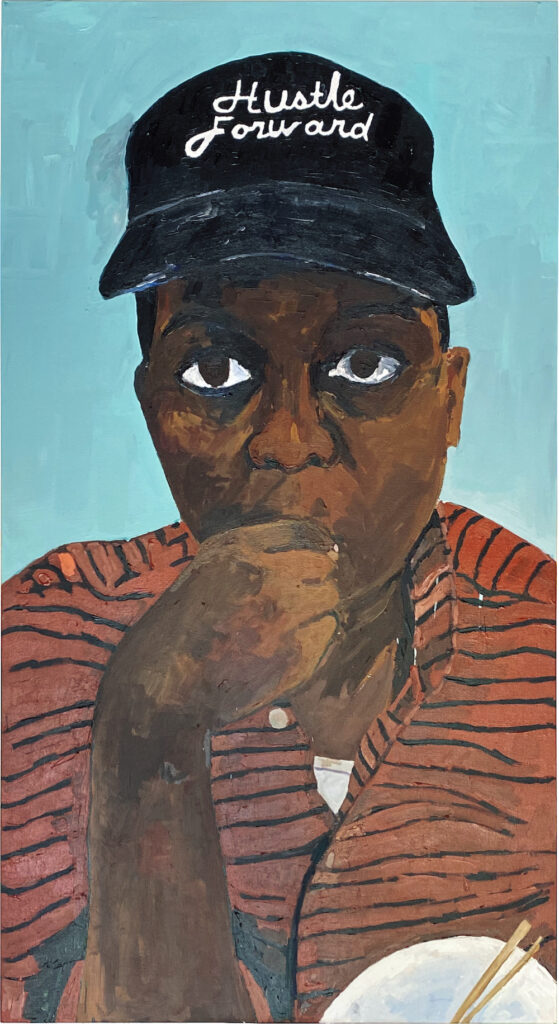 This game-changing makeover has come in many guises, from Instagram sales of art works priced below $1,000 to seven-figure offerings by blue-chip artists, presented in online viewing rooms by top-drawer galleries and channeled through digital-only art fairs such as Art Basel Hong Kong, Frieze New York, and the Fine Art Print Fair, the latter with 125 virtual "rooms," including a rare Albrecht Dürer woodcut, The Rhinoceros (1515), that sold in May for an otherwise undisclosed six-figure price at David Tunick Gallery.
"We opened our program up to artists we haven't worked with before or even met personally," said John Post Lee of Bravin Lee, who staged the aforementioned Instagram initiative in early May. "We sold 12 pieces in just two days — four or five of the sales coming from top-top guys with a long history in the business. It's not Gagosian money, but we're going forward with it because it's very easy to do and we can't go on indefinitely without some kind of income stream."
Speaking of Gagosian money, the gallery had a successful outing at the virtual Frieze New York, selling Cecily Brown's large-scale Figures in a Landscape 1 (2001) for a reported $5.5 million through its bespoke online viewing platform, the price coming in second to the artist's record at auction, which was set when Brown's Suddenly Last Summer (1999) sold for $6.7 million at Sotheby's New York in May 2018.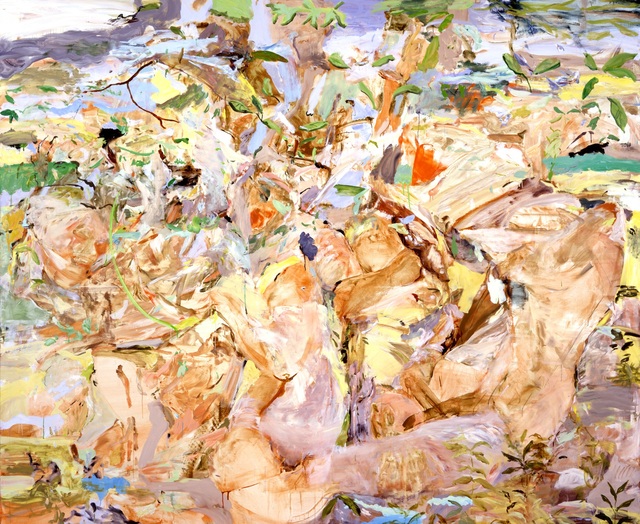 For the inaugural online edition of Frieze New York, a stand-in for what would have been the fair's mega-tent structure on Randall's Island, exhibitors were refunded their booth fees and given a free ride on the fair's sophisticated digital platform, which by all accounts delivered beyond expectations.
Significant sales during its weeklong run included George Condo's fresh-from-the-studio work, Distanced Figures 3 (2020), which sold at Hauser & Wirth for $2 million; a late and riveting Alice Neel portrait, Veronica (1980), which found a taker in David Zwirner Gallery's viewing room for $550,000; and London School icon Leon Kossoff 's multifigured Study from Minerva Protects Pax from Mars by Rubens (1981), which was tendered by London's Piano Nobile for $1.8 million.
"The strong early sales and, candidly, the entire experience of the virtual presentation have exceeded our expectations," said Tribeca dealer Ales Ortuzar of Ortuzar Projects. "We had been looking forward to showing at Frieze New York for the first time, but have been impressed by the generous and thoughtful approach that the Frieze team brought to the online alternative, so this is a promising first step for us into the world of online sales."
The gallery sold the under-known American artist Doroty Iannone's text and figure-rich painting in acrylic and felt tip pen on canvas, Je veux te posseder malgré mes principes (1972) for $150,000.
That frantic springtime rush of e-commerce alternatives was also embraced by the auction world with Dallas-based Heritage Auctions taking in $41 million in online sales across multiple categories during the last week of April, with some 16,000 online bidders participating in 23 auction sessions.
Yet, as bottom lines reveal, adapting to this new art world order is proving far more challenging for the auction houses, given their financial girth and corporate structure, which has made turning the digital page a task not unlike charting a new course for the Titanic.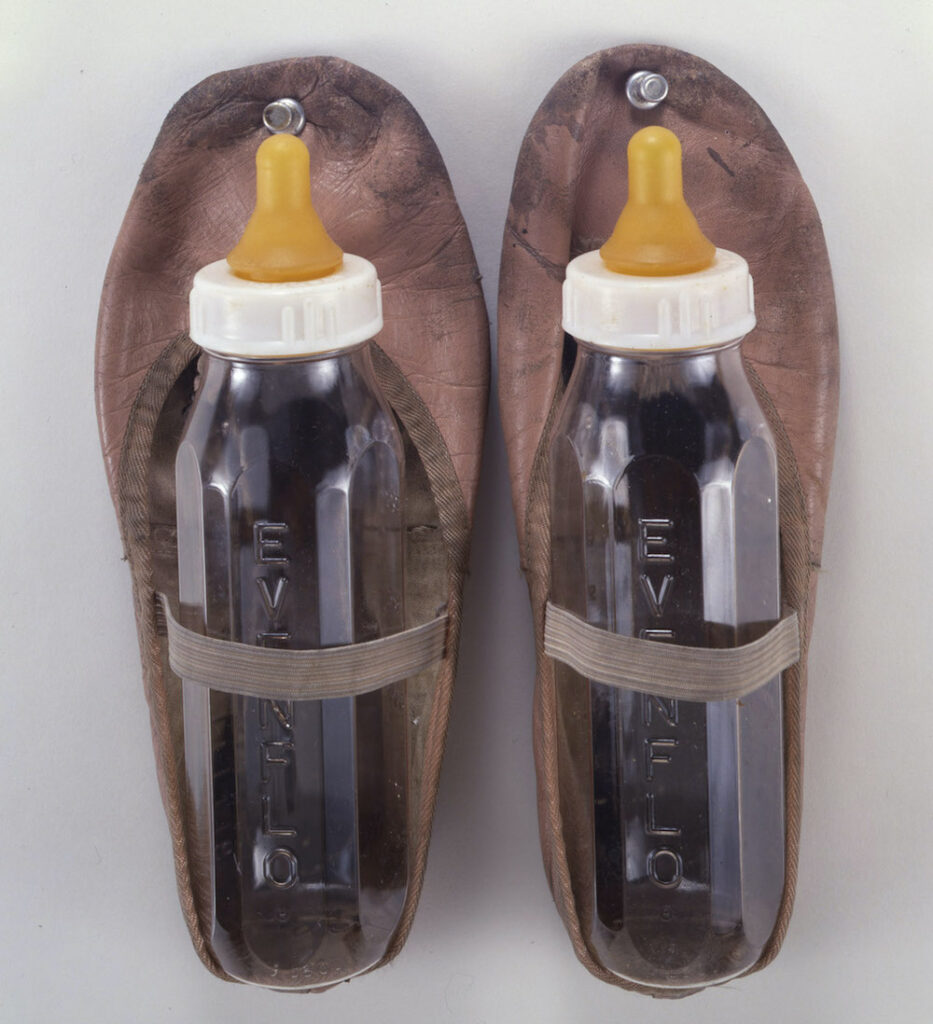 Sotheby's, for instance, took in $13.7 million in its first online edition of its contemporary day sale in May, led by Christopher Wool's Untitled monochrome from 1988 that made $1.2 million. The firm's equivalent Impressionist & Modern online day sale, which reaped $9.9 million, was powered in part by Giorgio Morandi's classic Natura Morta (1951), which fetched $1.6 million, making it the highest price ever achieved for any work sold online at Sotheby's.
Yet these online sales figures pale compared to previous "live" auctions for the house. Its May 2019 contemporary art day sale brought in $110 million, a cavernous gap that illustrates the economic challenges that lie ahead in its digital makeover.
"We advanced numerous initiatives that will likely change our business forever," said Sotheby's CEO Charles Stewart during a video conference call in late May. Since March, he told those listening in, Sotheby's had held 71 online auctions that cumulatively tallied $127 million, a 500% increase over 2019, and that included a pair of Michael Jordan autographed and game-worn Nike sneakers that made a record $560,000.
At press time, Sotheby's had great expectations for Francis Bacon's 1981 Triptych Inspired by the Oresteia of Aeschylus, which was to go under the gavel in its June 29 New York evening live-stream auction, pegged in excess of $60 million.
Archrivals Christie's and Phillips are similarly engaged in a tranche of themed online sales, the new boilerplate for art market life in the future, in an effort to make up for precious lost time and money. These include the "ONE: A Global Sale of the 20th Century" at Christie's. Scheduled for July 10 and armed with streaming technology, the sale will be staged in real time across four time zones in New York, London, Paris, and Hong Kong.
But things indeed seem to be looking up on the private sales front, where there have been several notable transactions, including hedge fund titan Ken Griffin's reported acquisition of Jean-Michel Basquiat's mural-scale Boy and Dog in a Johnny-pump (1982) from mega-collector Peter Brant for a price in the region of $100 million in May. That sum is quite close to the artist's auction record of $110.5 million, set by the artist's Untitled (1982), which sold at Sotheby's in May 2017.
So what does the race to into the digital space portend for galleries going forward?
"We're going to treat the gallery as a place of engagement, and as a place of solace," says world-class dealer Dominique Lévy of Lévy Gorvy, adding that, "I see art recovering faster than other markets, but to have that happen we'll have to be very agile, and adapt, and learn, and take a deep breath for this leap into the unknown."