Few writers are as dashing or daring as Elliot Ackerman, the former Marine and ex–CIA paramilitary officer whose literary outpourings about this country's Middle East conflicts have made him one of America's foremost novelists of war.
Five tours of duty in Iraq and Afghanistan — he saw action in the Second Battle of Fallujah, and was a combat advisor to 700 Afghan troops — and two years working in intelligence in Washington, D.C., have placed the highly decorated Ackerman — Purple Heart in Iraq, Bronze Star for Valor in Afghanistan — in a unique position to write about the experience of war.
Since leaving the military, he has written a series of critically acclaimed books, including the novel Dark at the Crossing, set on the Turkish-Syrian border and a finalist for a National Book Award, and the unsparing memoir Places and Names: On War, Revolution, and Returning. His latest offering is Red Dress in Black and White, a thriller set in contemporary Istanbul written in concise, descriptive prose.
As if being both a decorated war veteran and acclaimed novelist were not enough, the 40-year-old Ackerman is also half of New York's most glamorous literary couple: his girlfriend is Lea Carpenter, author of the novels Eleven Days and Red, White, Blue, and the screenplay of the Mark Wahlberg movie Mile 22, whom Ackerman credits with making him "better in every single way."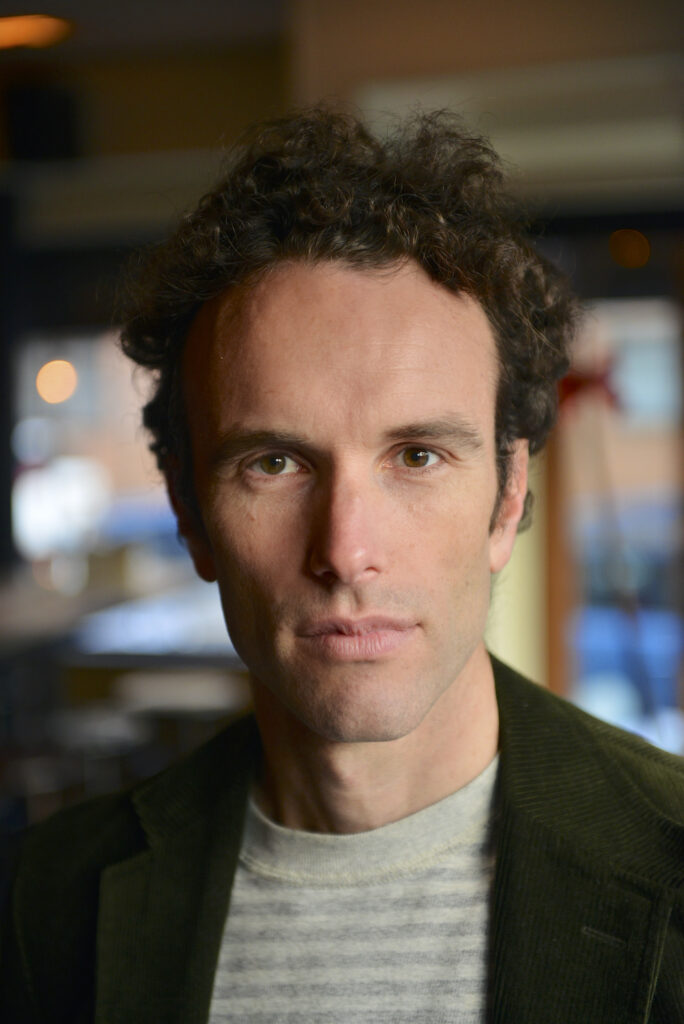 Both divorced, with children from previous marriages, they also have the military in common — Carpenter's father was a decorated soldier and earned a Bronze Star, and, like Ackerman, her literary terrain pivots on America's overseas wars.
Before the arrival of the coronavirus, Ackerman divided his time between Washington, D.C., where his two children live, and New York, where the couple regularly hosted dinners at Carpenter's book-filled apartment on the Upper East Side, entertaining a wide group of friends that includes novelists, screenwriters, and military veterans. Now, they eat quarantined in Delaware with their rotating combination of kids.
The erudite Ackerman, who found it "very intuitive to try to go and make a life in the arts," may fit the literary archetype better than that of a Marine, but he has always had a fascination with the military. The son of the financier Peter Ackerman and the novelist Joanne Leedom Ackerman, he was an artistic kid and a skateboarder, with an unparalleled passion for G.I. Joe toys.
At eighteen he joined the Marines and was commissioned as an officer straight out of Tufts University in 2003, following the invasion of Iraq, staying in the Marine Corps for eight years because, he explains, "there was a real immediacy to the work I was doing."
In 2011 he opted to leave — by then he was married and had a daughter — and, in 2013, moved to Istanbul to work as a journalist, covering the Syrian civil war. In 2015 he published his acclaimed debut novel, Green on Blue, an unfiltered look at war through the eyes of a young Afghan boy.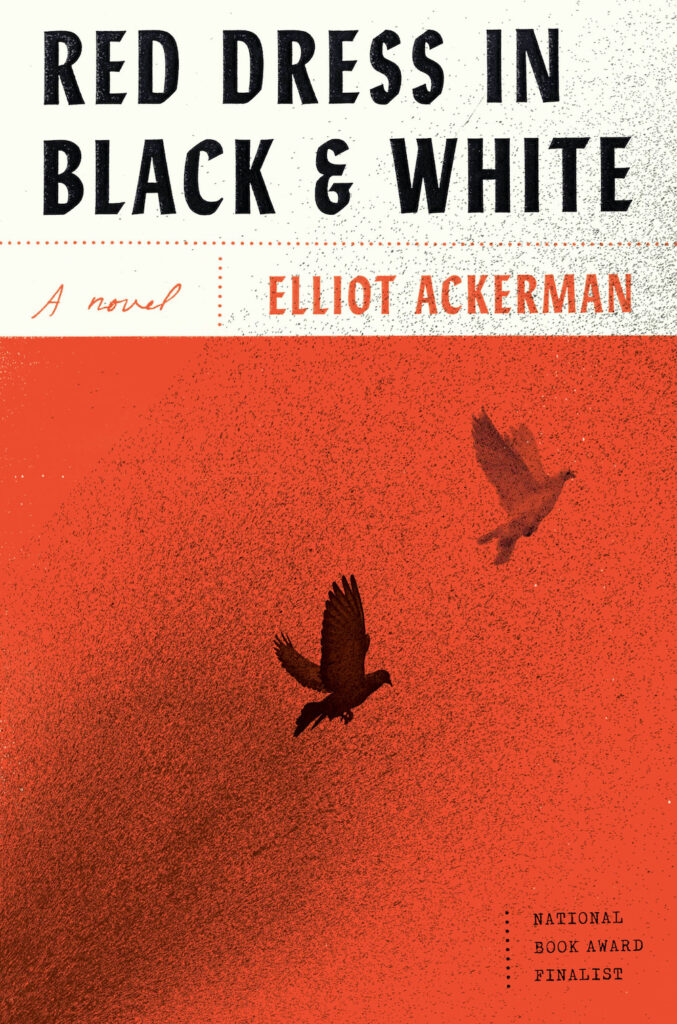 In contrast, Red Dress in Black and White takes place in civilian life, although the setting is Turkey during wartime. Its protagonist Catherine, an American living in Istanbul, is trying to flee the country with her adopted son to escape an unhappy marriage, and embarks on an affair with a photographer. A fictional meditation on infidelity, parenthood, escape, and freedom, at the time of writing Ackerman was getting divorced, which could explain some of the questions he leaves unanswered in the novel.
Photography becomes a metaphor for creative endeavor, Ackerman says, including "creating your life," the book's main theme. In Delaware, Ackerman is spending his time in self-quarantine reading, writing, and wishing he could work the way Carpenter does.
While he has a very structured approach to writing — "the alarm goes off, I hit the gym, I'm at my desk at a certain time," he says — and sets his word count for the day, sometimes "staring at the computer like I'm going to put my head through it," he recounts that Lea "sort of wanders around," deals with her two young boys, and doesn't look like she's working until he will casually ask, "How'd it go?" and she will reply, "Great, I got about 8,000 words done." Ackerman says, laughing, "I'm like, what?!"
As for the new reality of staying put, "My friends and I are like, we don't even notice it's shelter in place. It just feels like nobody wants to make plans or go out to dinner with us tonight." For Ackerman, while the personal transition has been easy, the global experience harkens back to the combat-like environment he knew before.
"Frankly, parts of it kind of reminds me a little bit of the war — I would always be hearing, 'so-and-so got hurt,' or 'this happened,"' Ackerman says. "Now I'm like, wow, I'm getting those types of phone calls again."
Red Dress in Black and White will be published in June by Knopf.