Emma Scully has come home — sort of. The 33-year-old grew up on East 79th Street, and in May of 2021 she opened her eponymous gallery in a 19th-century town house across the street from where she was raised. She walked past the building — which back then housed Rosenfeld Gallery, a secondary market dealer selling contemporary and modern art — nearly every day of her youth before decamping to Princeton for undergrad and Bard for her master's. Eventually, Scully returned to New York before leaving once again, this time to Los Angeles to work for designer Rose Tarlow. "I feel like the world brought me back here," she says.
As a design dealer, Scully aims to disrupt the space held by the long-running mainstays that include Friedman Benda, Carpenters Workshop Gallery, and R & Company. Cultivating new artists, Scully's curatorial approach fuses the academic with the aesthetic. It's something that began in her youth: her parents' passion to immerse themselves in all things cultural sparked Scully's fascination with design. She interned at the American Wing and European Sculpture and Decorative Arts departments of the Metropolitan Museum of Art, Christie's European Decorative Arts department, and the education department of the Brooklyn Museum, then worked for an antiques dealer, before going on to online platform 1stDibs. She sometimes staged exhibitions in Los Angeles with her own collection at the trendy Sunset Tower Hotel.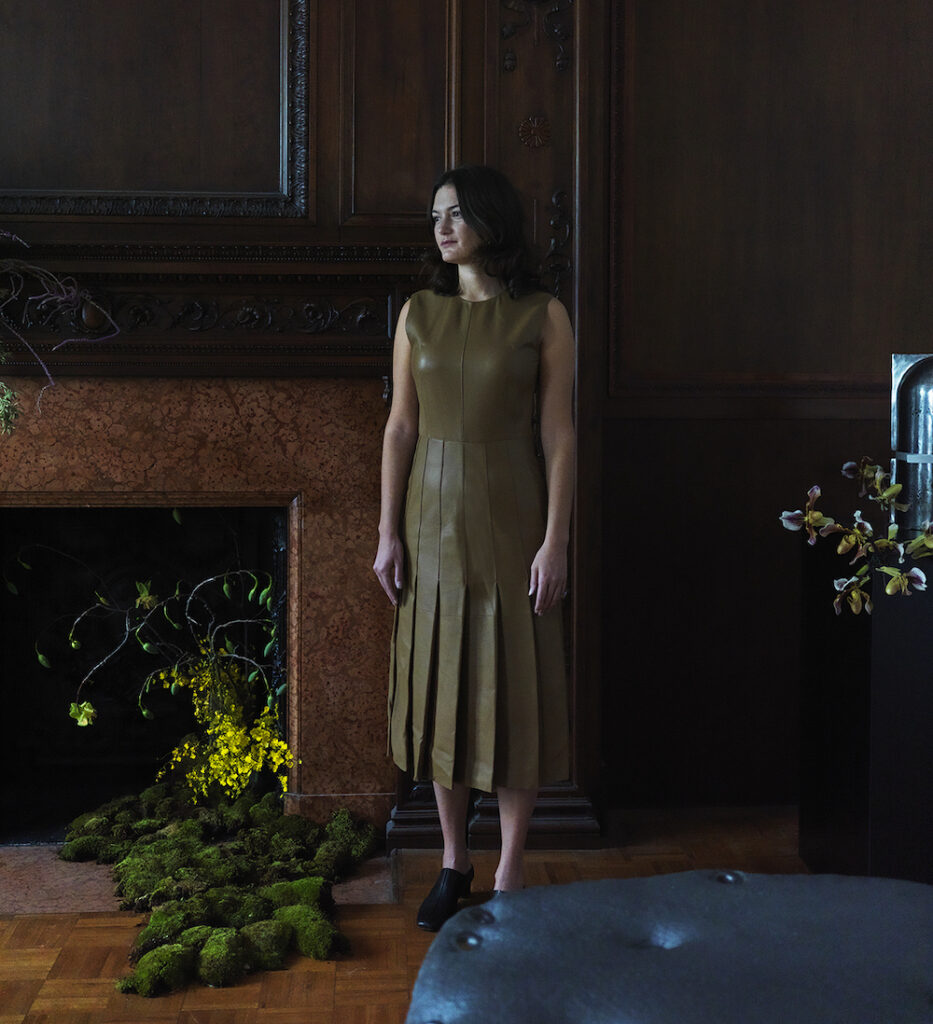 The idea of a gallery of her own was born during the pandemic while Scully was locked in her downtown Los Angeles loft. She loved the durability and look of cast iron, a challenging material that was an innovation when it first became popular in the 19th century. "When cast iron rusts, that rust doesn't structurally corrode the materials," Scully explains, pointing out that every New York subway manhole cover is made from cast iron. Scully selected a group of eight diverse artists and designers for her gallery's inaugural show, all of whom made new work in cast iron. New York studio Chen Chen & Kai Williams imagined a hollow cylinder-shaped chair with a bronze vein running through it. "You should try sitting on it," Scully suggests. "It's super comfortable." New Orleans-based designer Bradley L. Bowers conceived Cala, composed of three round vessels that look as if they've been placed atop one another and squished. "This can be outdoors for 200 years and never need any finish work," Scully mentions. "Of course, it can't be outdoors on white terraces, but grass would never be a problem."
For her debut exhibition, the gallerist took on the duty of fabricating all the pieces, both a blessing and a curse. It took away the pressure from the artists, but, due to Covid, a lot of fabricators couldn't handle new requests. Scully found a way. "Making things is not easy," she notes.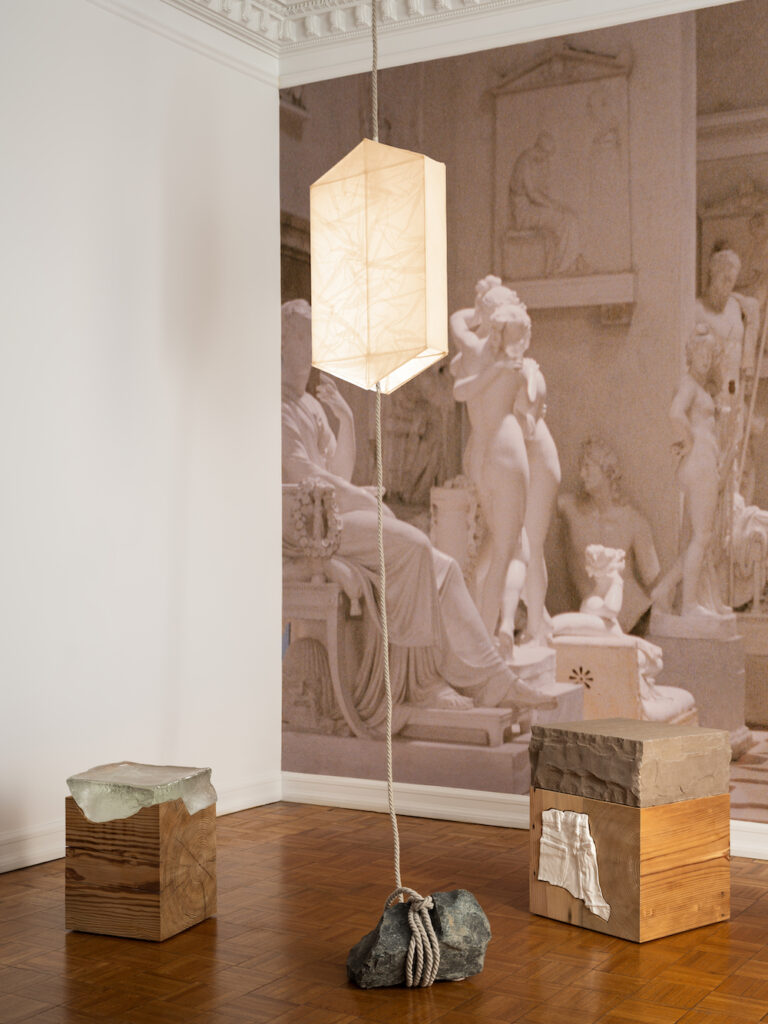 Scully called and dealt with fabricators for three months before finding one that could produce the pieces in a timely manner. Then came the challenge of space. Although she lived in Los Angeles, Scully envisioned New York as the right place for the exhibition. "At the end of the day, I felt like if I launched in LA, and it didn't go well, I would always wonder, 'What if?'" she ponders. By kismet, Rosenfeld — the building across the street from the apartment where her parents still lived at the time — was available to rent. Scully signed a three-month lease and now she's in the middle of a three-year rental agreement.
The second exhibition at Emma Scully Gallery was by the ultra-cool Georgian duo Rooms Studio, founded by Nata Janberidze and Keti Toloraia. The pieces included an oversized chess table made from reclaimed oak. "They sent me a lot of imagery, like traditional Georgian design, and also Soviet-era design," says Scully. "There are so many considerations when I do a show. I feel like the gallery can support a future in a thoughtful way. It's a real collaboration having a relationship with any living artist."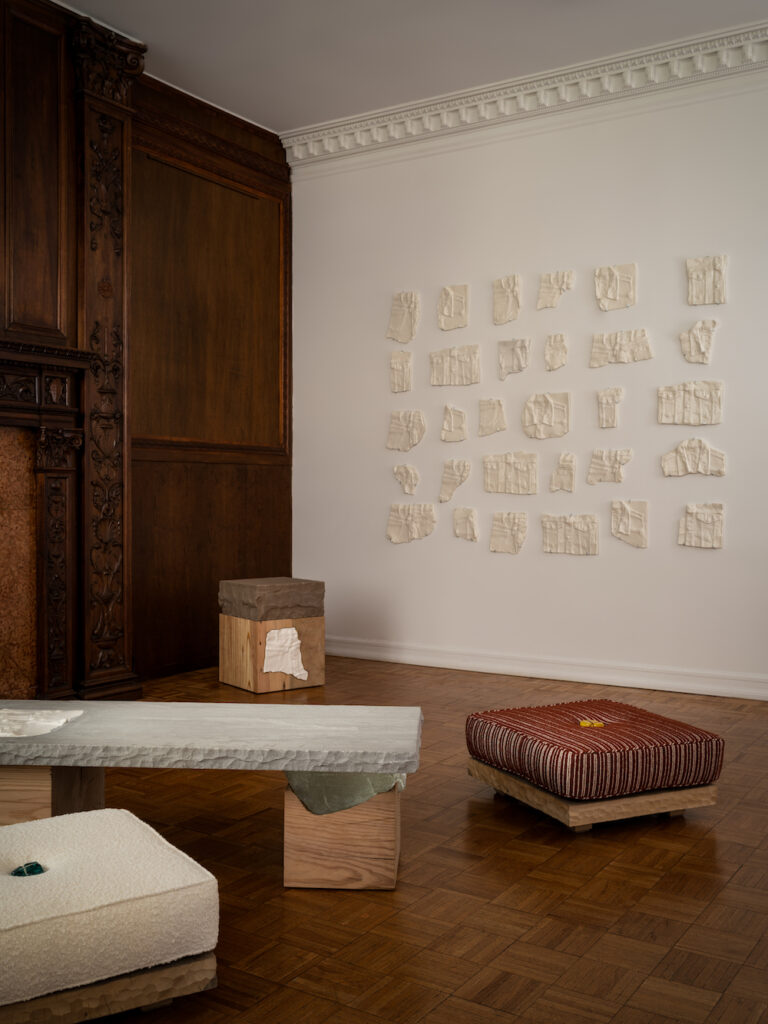 One such collaboration was with Jane Atfield, a British designer who, depending on who you talk to, may have designed the first chair made with post-consumer recycled plastic in 1992 — the RCP2. It was shown at her graduation from the Royal College of Art in London and has been exhibited at the Victoria and Albert Museum, London's Design Museum, and the U.K. Crafts Council. The pattern on the colorful, speckled chairs resembles a smudged terrazzo or something an Impressionist might have painted. Scully commissioned a reedition of Atfield's RCP2 plastic chair, reproducing a limited edition of 30 in several colorways. "This was the 30th anniversary of this chair," reports Scully, who gave the designer her due after three decades. "Outside of people who are real design nerds — like myself — no one knows who she was or that she'd done it."
Coming up this fall is a solo show by ceramicist Simone Bodmer-Turner, a favorite of the fashion set. The pair are working together to bring Bodmer-Turner's career to a new level, beyond the smaller tabletop pieces that you can find in many style-savvy women's living rooms or even on their ears (she recently did a collaboration with jewelry brand Agmes). "Simone wanted some freedom and flexibility to experiment and be really creative and push the work," Scully explains. The gallerist's intelligent and unique way of staging design shows is now introducing the idea of collecting to new audiences, helping to elevate purchasing a chair or a chess table towards the status of collecting fine art.