Fall's hot reads: novels from Colson Whitehead and Elizabeth Strout, a poet's devastating memoir, and the story of the scientific expedition that changed the world.
THE SKINNY
By Jonathan Wells (ZE Books)
Review by Robert Becker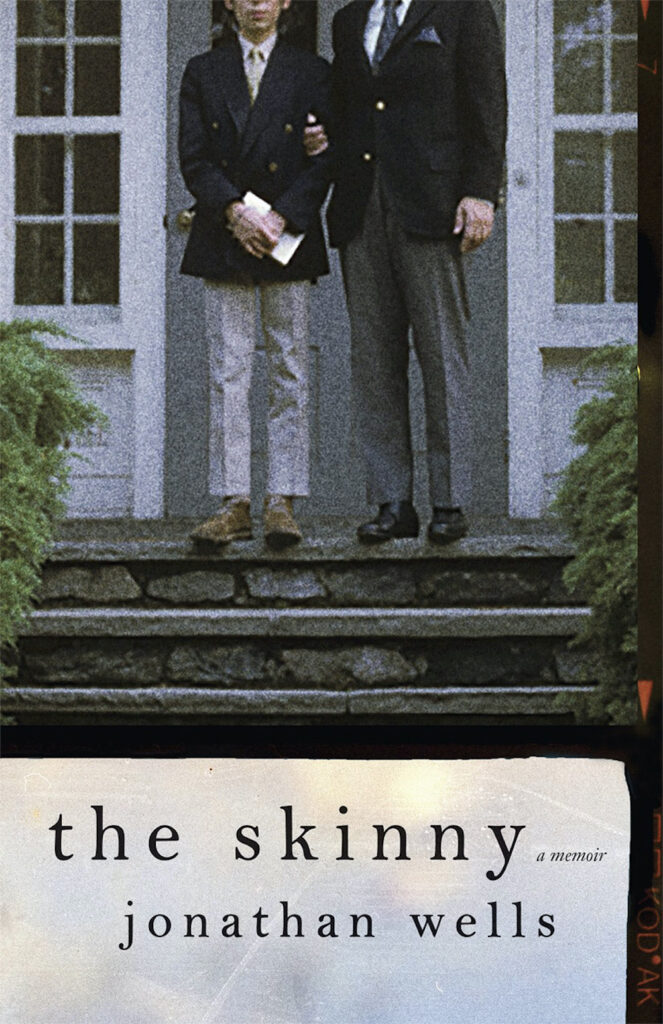 The poet Jonathan Wells's new memoir The Skinny brings to mind the ubiquitous Charles Atlas ads from the back of comic books in the 1970s, where a series of cartoons depict a scrawny boy getting sand kicked in his face on a beach by a bully. For Wells the bully is his father, a successful New York businessman who relentlessly shames his son about his diminutive adolescent body — he didn't reach 100 pounds until he was a freshman in college — and introverted nature. Behind the thick walls of a Westchester mansion, the father imposes cruel measures around food and sex to shock his son into a version of what he thinks normal: i.e., the misogynistic masculinity of post–World War II America. This boorishness — often couched in a sort of paternal affection and male chumminess — is chilling. But in the hands of Wells, the author of three collections of poetry, including Debris, which was published earlier this year, ugly vignettes from his upbringing become moments of clarity and dry humor.
Wells's coming of age tale is neither as black and white nor as flat as the Atlas ads, though it is equally triumphant. Now a father himself, and bulked up with experience and intellectual confidence and wielding language with a graceful ease, the son has the chance here to kick sand back in the face of his tormentor. Instead, however, Wells gives his father a certain amount of credit, showing that some of his old man's tactics actually succeeded in arming him for the wider world outside the safe suburbs in which he grew up. It turns out his father's inexcusable loutishness became a kind of currency. Not only did Wells impress his friends at boarding school and college with these very stories, helping him fit in, they left him with a lifetime of literary fodder.
HARLEM SHUFFLE
By Colson Whitehead (Doubleday)
Review by Constance C.R. White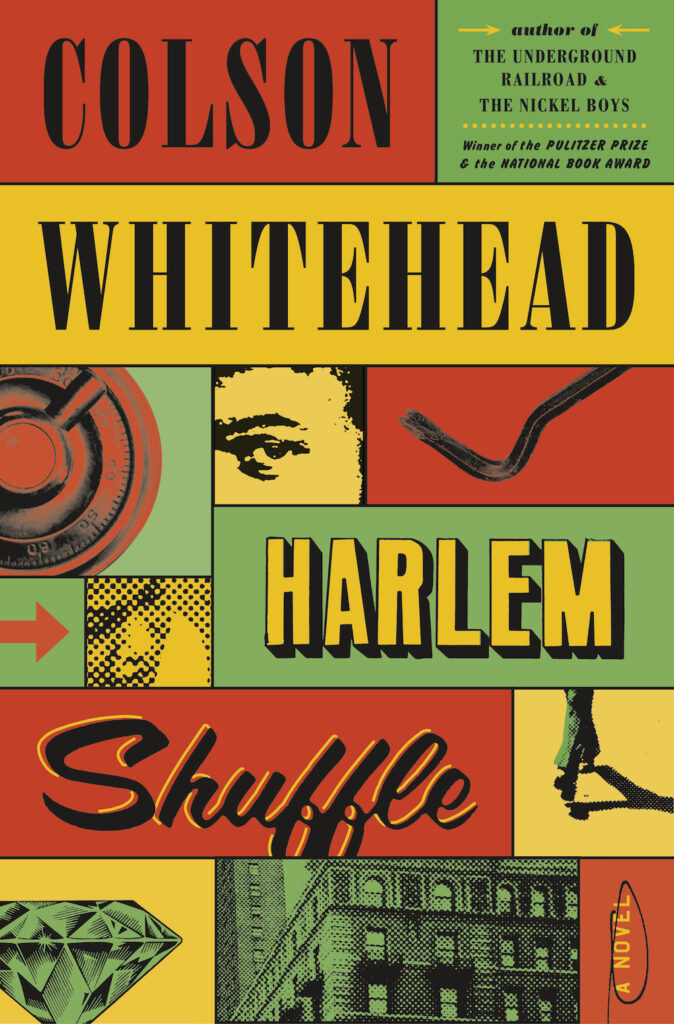 Only four authors have won the Pulitzer Prize for fiction twice. We're fortunate one of them has written another novel.
Colson Whitehead, who won the awards for The Underground Railroad and for The Nickel Boys, is back with a tantalizing love letter to Harlem. It's also the story of a jewelry heist and a meditation on family, with characters as unforgettable as Bobby Womack's "Across 110th Street," the theme song for Quentin Tarantino's 1997 film Jackie Brown. Whitehead takes us on a fast ride down Harlem's gritty, lived-in 125th Street, up to chichi Strivers' Row, along laconic Riverside Drive, and down Adam Clayton Powell Boulevard to the storied Hotel Theresa, known in its heyday as "the Waldorf of Harlem."
At the dawn of the civil rights era, Raymond Carney leads a double life. The son of a small-time crook, torn between his better angels on one shoulder and lesser angels on the other, he tries to outrun his past on the mean streets.
A graduate of Queens College, Carney is a caring, married father who works to grow his furniture store on 125th Street, extending credit and dreaming up ads to lure customers. "The way he saw it, living taught you that you didn't have to live the way you'd been taught to live," Whitehead writes. "You came from one place but more important was where you decided to go."
But his cousin Freddie won't leave him be. And neither will the hustlers and criminals of uptown and downtown Manhattan. They offer Carney another means to move his two kids and his wife, Elizabeth — whose well-to-do parents never miss an opportunity to remind their son-in-law that their daughter married down, way down — out of their small, stifling apartment to something better, where the subway symphony can't be heard from the kitchen window.
In the back of Carney's store, beyond the innocuous divans, recliners, and dining tables, he acts as a fence for goods that fell off the truck, brought to him by a cast of roughnecks. They boast colorful monikers: Miami Joe, who has a predilection for purple suits, and Pepper, an inscrutable one-named dude with a withering stare and a partiality to dungarees. Downtown, the baddest boys use their government names like Aronowitz and Van Wyck.
Carney struggles to stay at the legitimate "front" of the store, so to speak, until one day he is lured by Freddie, to whom he remains loyal, into participating in a brazen heist. Immediately things begin to go dreadfully wrong. People go missing. People start turning up dead.
Whitehead deftly weaves in several cliff-hangers and surprises as he skillfully unfurls the story. Harlem Shuffle is by turns sad, hopeful, and tragic, and he deploys a wicked humor that makes for some laugh-out-loud moments, as when criminals bent on destruction pause to ponder the proper pronunciation of Van Wyck — is it like Wick or is it like Wyke? The name drops are plentiful — Cab Calloway, W. C. Handy, Lena Horne, Ella Fitzgerald — and welcome as a device to help wrap the reader in the glamour of Harlem and the history of American entertainment. Whitehead goes even deeper into crucible of Black culture when he references actor Fredi (Fredericka) Washington.
And as for literary history… the other Pulitzer winners besides Whitehead are John Updike, William Faulkner, and Booth Tarkington.
OH WILLIAM!
By Elizabeth Strout (Random House)
Review by Claire Gibson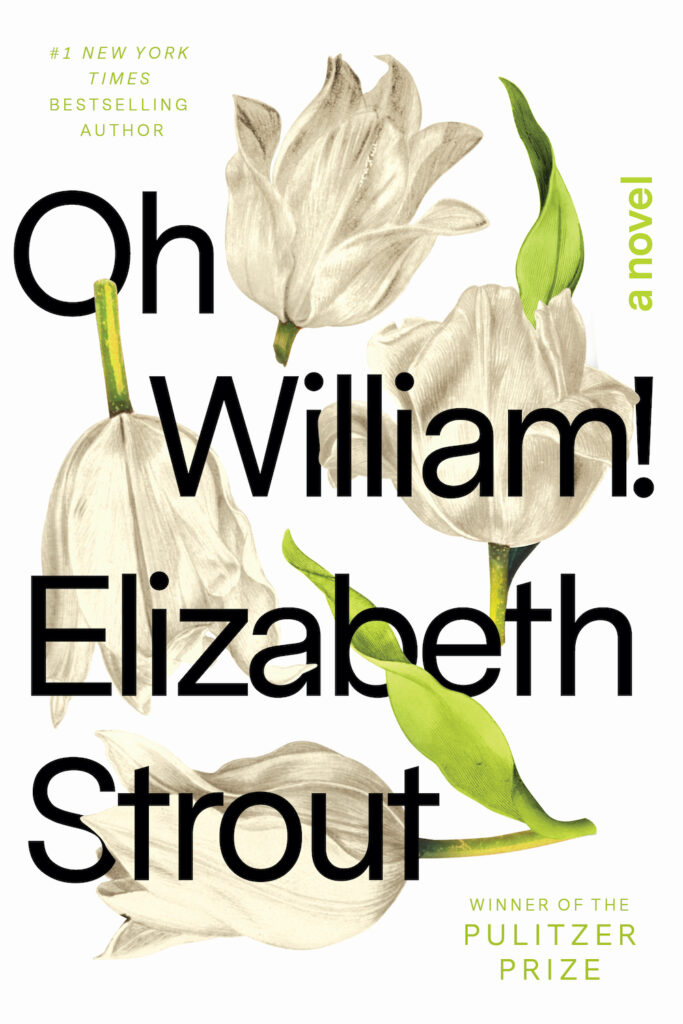 What happens to love after you leave? This is the question at the center of Elizabeth Strout's entrancing new novel, Oh William!, which just as easily could have been titled Oh Lucy! Fans of Strout will recognize the narrator from the novel My Name Is Lucy Barton, which was adapted into a highly-acclaimed Broadway one-hander starring Laura Linney. But rather than rehash the trauma of her youth, an older, wiser Lucy muses about her relationship with her ex-husband, William, and the ways their relationship changed and morphed over the years, despite the fact that they were unable to reconcile. Anyone who has attempted a long-term marriage or amicable divorce will appreciate Strout's skillful pen, as she illustrates the deep loneliness that can occur even when you're sitting side by side with the person you once loved most in the world.
The story begins when William contacts Lucy to complain about a series of recurring nightmares, but takes a turn when a family secret emerges that reframes everything William (and Lucy) once knew about William's late mother, Catherine. Reeling from the loss of her second husband, David, Lucy's thoughts meander in seemingly disparate ways. She recalls a long drive she once took with her father, recounts the way William had always felt like her only home, wonders why she felt so safe by his side, and yet so unseen. "I feel invisible," she writes. "It could be as simple as the fact that we had no mirrors in our house when I was growing up except for a very small one high above the bathroom sink. I really do not know what I mean, except to say that on some very fundamental level, I feel invisible in the world."
At times frustratingly passive, Lucy is an observer of the world, almost as if she is observing her life from above, rather than actually living within it. In the hands of a less skilled writer, a narrator with this kind of glaring character defect might leave readers feeling cold, but Strout helps us understand that Lucy's focus on others — on William — is really just her way of coming to better understand herself. When the divorced couple shares a particularly warm evening together with their two grown daughters, it's easy to believe Lucy when she says, "I would give it all up, all the success I have had as a writer, all of it I would give up — in a heartbeat I would give it up — for a family that was together and children who knew they were dearly loved by both their parents who had stayed together and who loved each other too."
But this is no fairy tale. And there are no happy endings — only breathtaking insights about life, and how childhood trauma informs the people we choose to love, and those we choose to leave. Heartbreaking and human, Oh William! is Elizabeth Strout at her best.
LATITUDE: THE TRUE STORY OF THE WORLD'S FIRST SCIENTIFIC EXPEDITION
By Nicholas Crane (Pegasus Books)
Review by Mark Libatique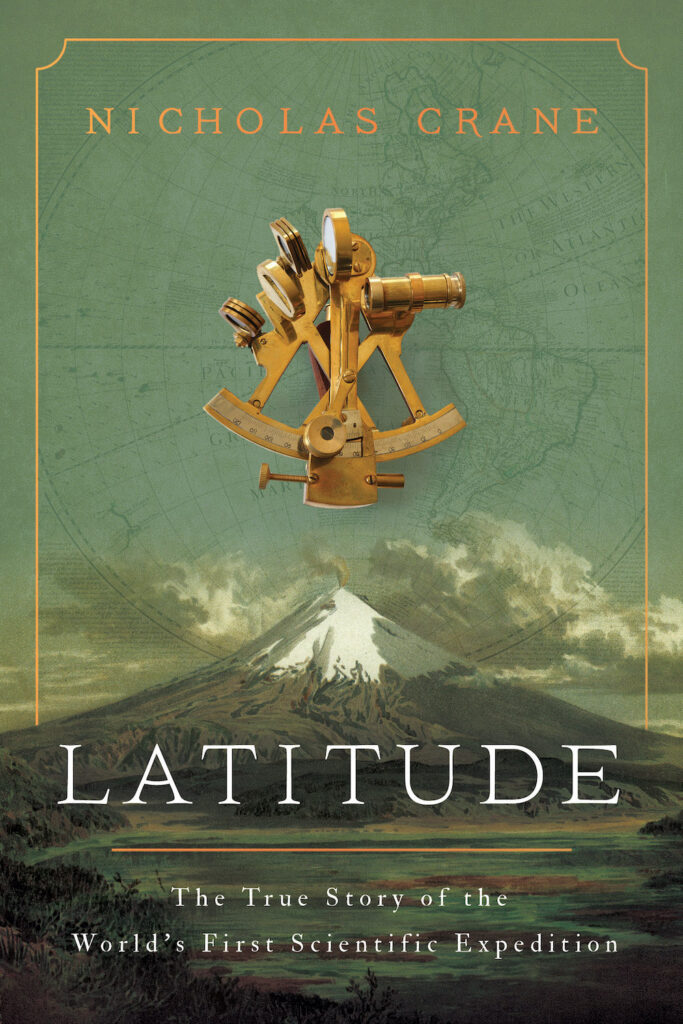 A few decades before the American Revolution, a team of young French scientists left Paris to embark on a decade-long journey through the mountains of South America to accomplish a feat never before attempted: determining the exact shape and size of planet Earth.
With the collaboration of Spanish explorers and authorities — and supported every step of the way by a group of mostly unnamed indigenous and enslaved people — the team spent years atop frozen mountaintops, in mosquito-infested jungles, and along ancient roadways strewn with forgotten ruins, all the while simultaneously navigating the tumultuous social landscape brought on by European colonialism and rivalry.
Latitude: The True Story of the World's First Scientific Expedition is the newest book by famed English explorer, BBC presenter, and writer Nicholas Crane, who once made an 18-month solo journey, walking from the coast of Spain to Istanbul, and is credited with traveling to the Gobi Desert and finding the geographical Pole of Inaccessibility — the point on the planet farthest from open sea.
Crane, a former president of the Royal Geographical Society, wrote Latitude as a response to the Dava Sobel's best-selling 1995 book Longitude, which detailed the story of the English clockmaker whose work made this world-changing expedition scientifically feasible.
Packed with excerpts from the personal logs of many of the expedition team members, including members of the French Academy of Sciences led by Pierre Bouguer, Charles-Marie de la Condamine, and Louis Godin, Latitude takes us deep into the 18th-century Viceroyalty of Peru, and it shows us how science is just as much an emotional endeavor as it is a rational one — inextricably linked with the worlds of politics and finance, colored by personalities and relationships, and driven forward by belief and perseverance.