The Italian designer Franco Moschino once quipped that the reason why fashion-folk exchange air kisses is that it gives them the chance to whisper fresh insults into each other's ears. He might just as well have been referring to powerful New Yorkers, who can cherish their grudges like family heirlooms. As the musical Hamilton attests, the history of the city is one long rap sheet of enmity and bitter rivalries.
Truman Capote vs The Swans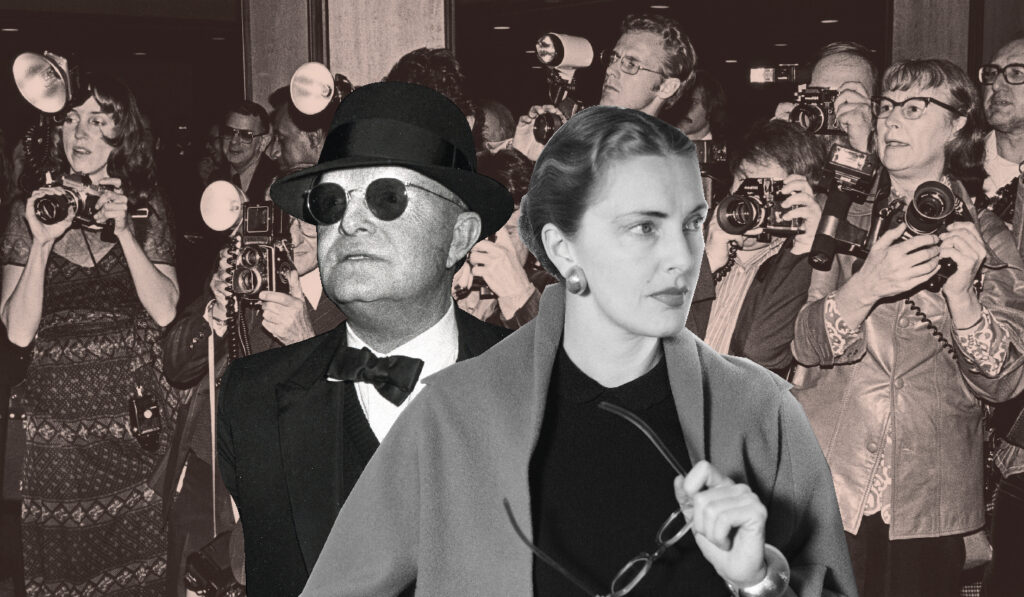 The impish writer notoriously feuded with, and often bested, contemporaries such as Gore Vidal and Jack Kerouac (famously shivving the latter with the ultimate bookish put-down: "That's not writing, that's typing.") But Capote met his match in the Swans, the circle of high-society women with whom he surrounded himself, including Slim Keith, Babe Paley, and C. Z. Guest. After being dropped by his gal pals for publishing their secrets in Answered Prayers, his serialized, gossipy roman à clef, the well-traveled Capote was sent to the one place from which he could never return: social Siberia.
Andrew Carnegie vs. Henry Clay Frick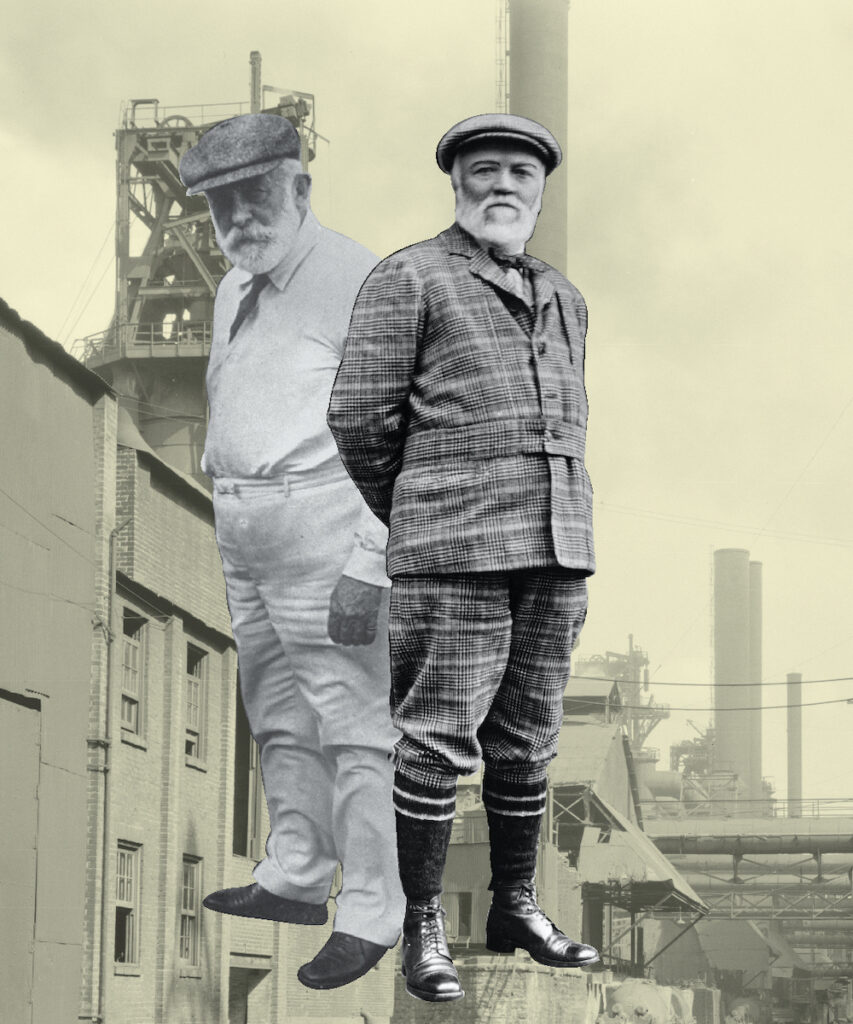 These robber barons brought their acrimony to New York from Pennsylvania, where they had built a steel empire together before falling out. Despite giving away a large chunk of their fortunes to philanthropic causes, they squirreled away enough to bankroll their countless lawsuits against one another. In 1919, a dying Carnegie reached out to his onetime friend, a conciliatory gesture that was met with a now famous rebuke from Frick. "Yes, you can tell Carnegie I'll meet him," he fired back. "Tell him I'll see him in Hell, where we both are going."
Jane Jacobs vs. Robert Moses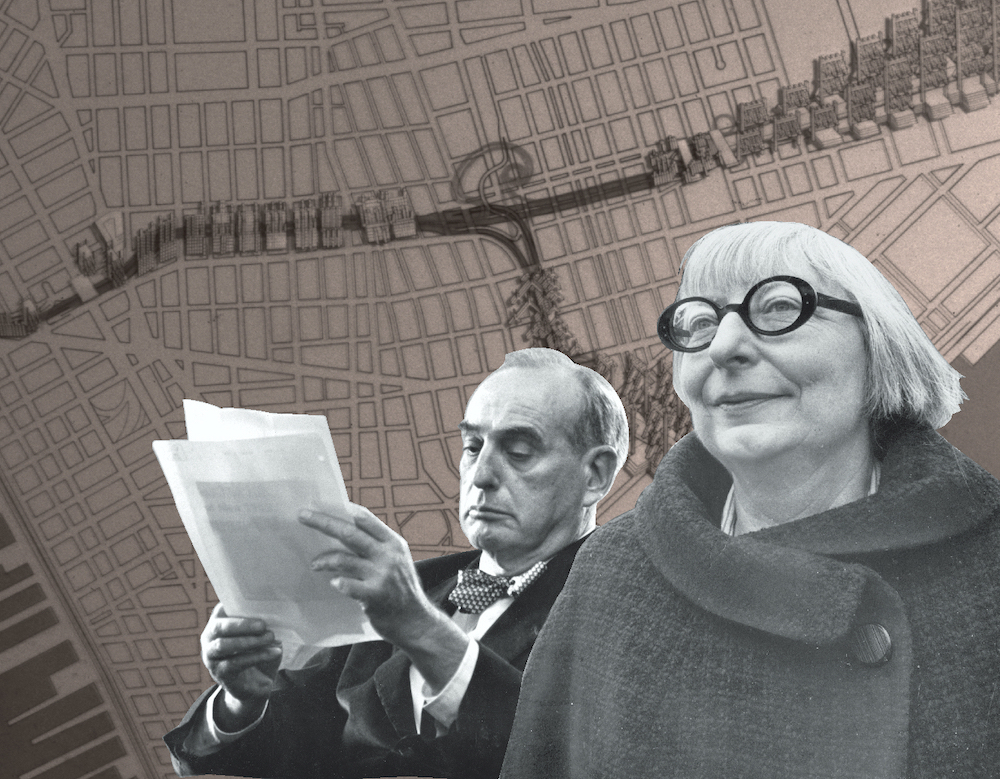 As the conflict between Moses, the mandarin master builder of the 20th century, and Jacobs, a secretary turned journalist and neighborhood activist, underscores, bad blood is built into the very architecture of the city. The decades-long spat between the two, whom the New York Times dubbed "almost perfect antagonists," stems from Jacobs' opposition to Moses' plans, in the 1950s and '60s, to run highways through Washington Square Park and SoHo, and thus decimate Greenwich Village.
She won and he seethed, dismissing Jacobs and her agitators as "a bunch of mothers." Though Jacobs would linger for years in relative obscurity, thanks in part to her being excised from Robert Caro's seminal biography of Moses, their contretemps later inspired the opera A Marvelous Order.
Mary McCarthy vs. Lillian Hellman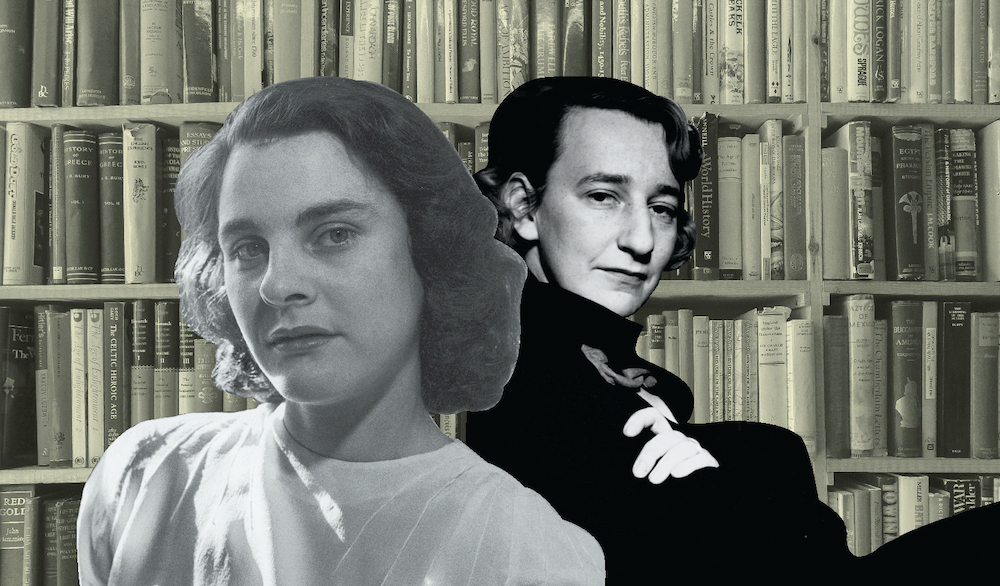 What exactly were they serving in the greenroom of the Dick Cavett Show? The thinking man's talk show was the setting for Norman Mailer's infamous headbutting of Gore Vidal, and the launch pad for the protracted brawl between two of New York's fiercest literary lionesses (a feud later immortalized by Nora Ephron in the Broadway show Imaginary Friends).
In a 1979 appearance on the Cavett show, McCarthy unleashed a torrent of invective, referring to Hellman as "tremendously overrated, a bad writer," among other things. The wealthy Hellman responded by suing her cash-strapped rival for $2.25 million, refusing to accede to the appeals of literary society (including, of all people, Mailer) right up until her death four years later.
"I didn't want her to die," an unremorseful McCarthy told the New York Times. "I wanted her to lose in court. I wanted her around for that."
John Fairchild vs. Geoffrey Beene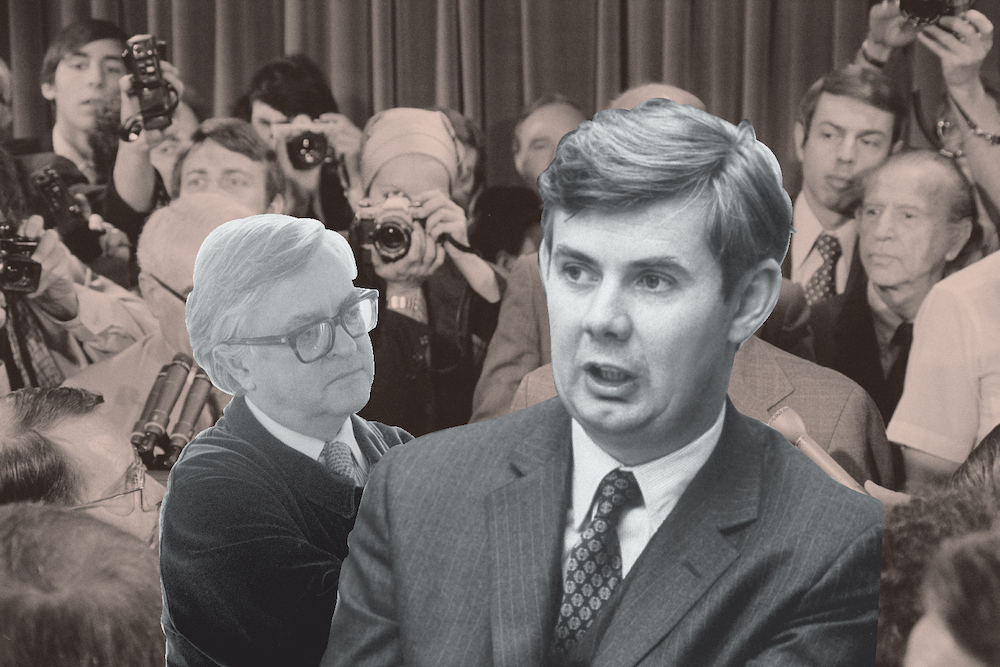 Fairchild, the late publisher and editor in chief of Women's Wear Daily, was infamous for the grudges he held against everyone from Rudi Gernreich to Giorgio Armani. However, the tyrannical Fairchild, who popularized the terms "fashion victim" and "In and Out" list, reserved his most rankling resentment for designer Beene.
According to fashion folklore, the source of their discord stems from Beene's refusal to give WWD an exclusive preview of Lynda Bird Johnson's wedding gown in 1967. Innocuous, perhaps, but enough for Fairchild to place the designer on the Out list until his death in 2004.
Elizabeth Arden vs. Helena Rubinstein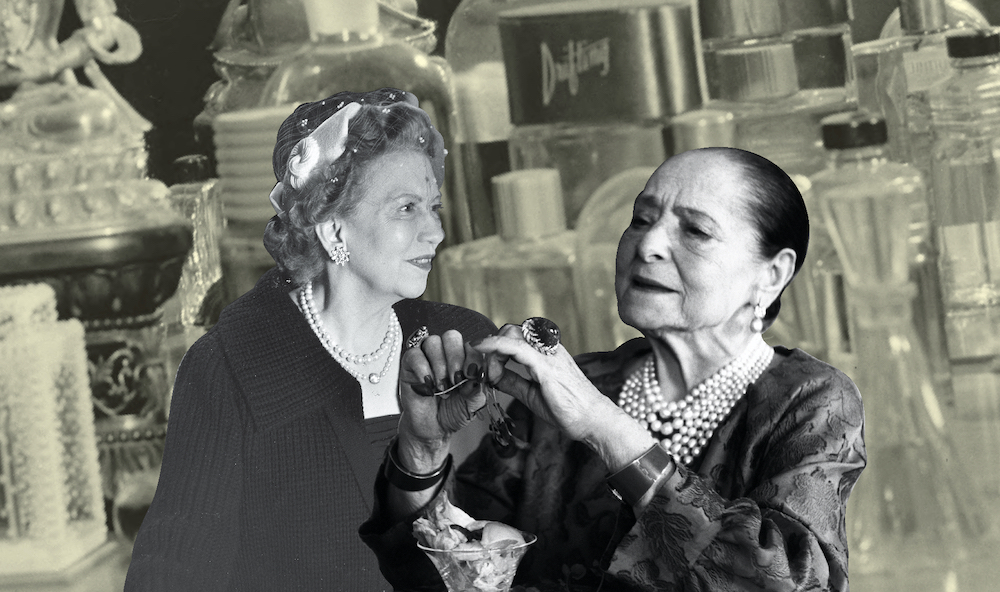 The ugly business of beauty was on display in the lifelong rivalry between these two mavens of maquillage. Self-made and self-mythologizing proto-brand builders, the pair were polar opposites — Arden a wannabe WASP, Rubinstein an avant-gardist — but singular in their pursuit of the hearts, minds, and faces of American women.
To that end they cribbed ideas from one another, fought over celebrity endorsements, and poached each other's staff (after Arden lured away her head of HR, Rubinstein got even by hiring Arden's ex-husband as her publicist). Though the pair miraculously (some might say fortuitously) never crossed paths in person, they would eventually meet on the Broadway stage as the protagonists in the musical War Paint.
Philip Marshall vs. Anthony Marshall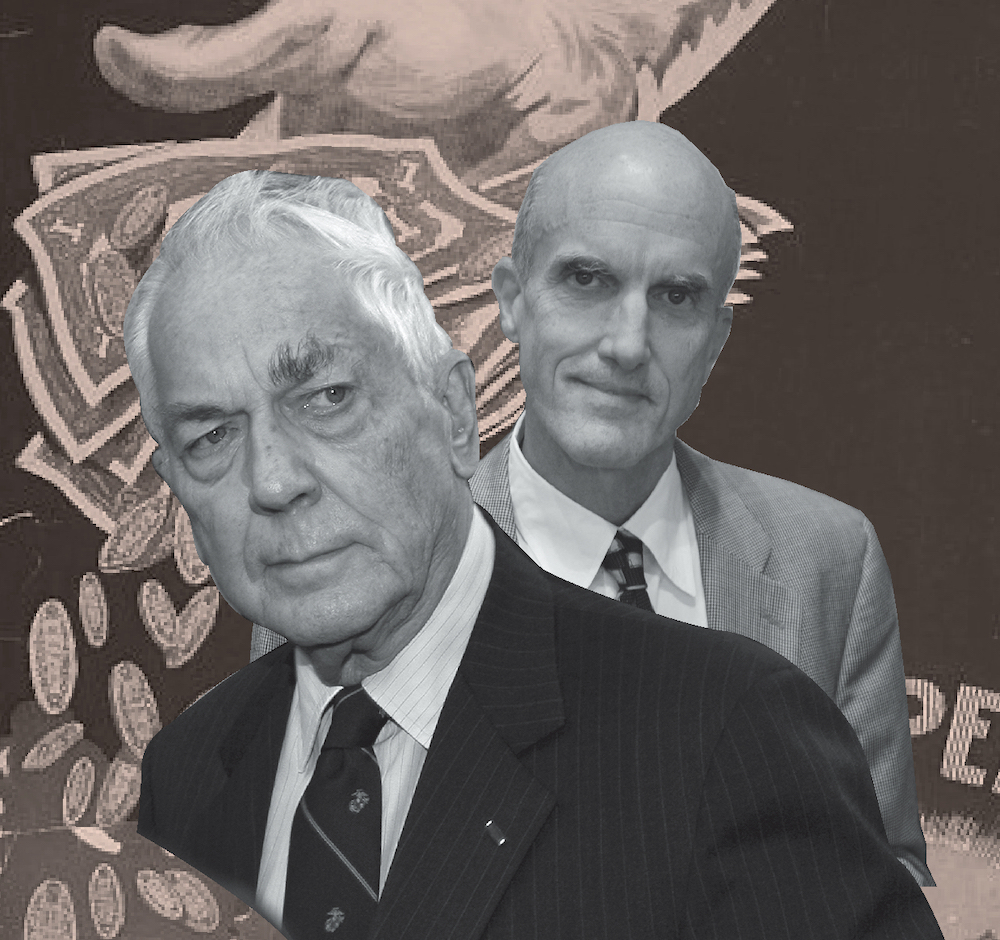 In one of the ickiest family squabbles in recent history, Brooke Astor's son, Anthony Marshall was sued by his own son Philip in 2006, for swindling millions from the estate of the beloved socialite and philanthropist, who was stricken with Alzheimer's disease.
Astor died in August 2007 with an estimated net worth of $131 million. Though the civil case was dropped, Anthony was eventually found guilty of conspiracy and forgery, and sentenced to one to three years in jail, serving only eight weeks. Despite not being invited, Philip crashed his father's 2014 funeral.
Bill de Blasio vs. Andrew Cuomo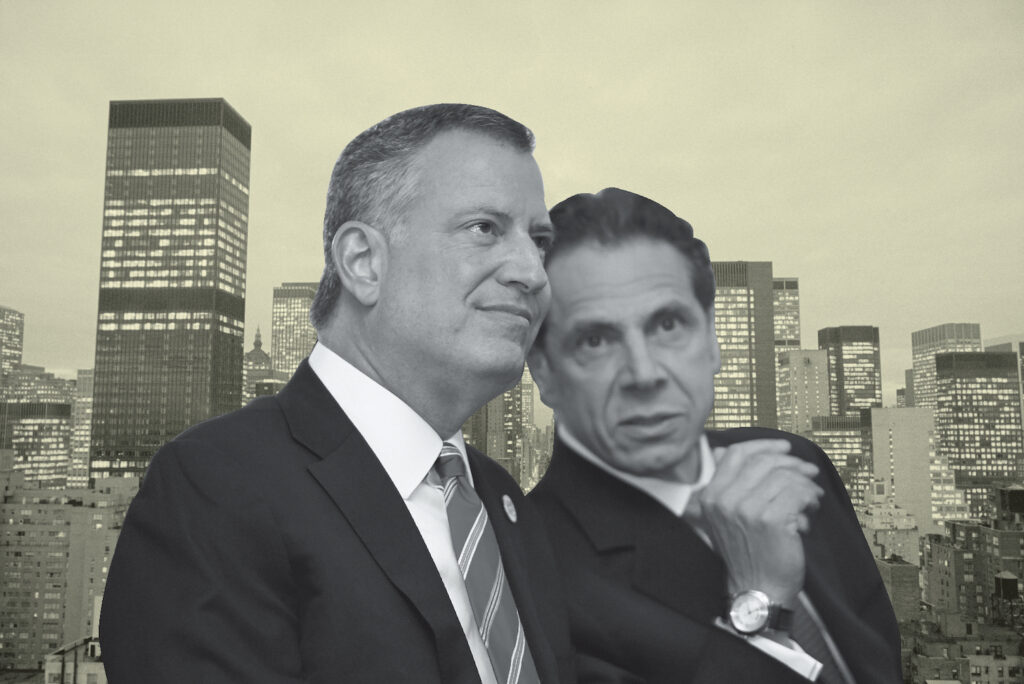 New York's mayors and governors have traditionally gotten along about as well as Mets and Yankees fans at a subway series, but Governor Andrew Cuomo and Mayor Bill de Blasio have hit this rancorous tradition out of the park.
Since de Blasio took office in 2014, they have publicly sniped at each other over everything from transit funding to the proliferation of ride-hailing apps. Even a pandemic couldn't persuade the two egotists to put aside their differences. While their mutual antagonism exasperates many (Eric Adams, the Brooklyn borough president, tweeted at them to "Cut the crap"), many others secretly enjoy the spectacle. After all, as New York beefs go, it's as authentic as a Nathan's hot dog.