There were more standing ovations than at a Broadway show Monday night, when several hundred impeccably dressed guests gathered at the Plaza Hotel for the annual Trophée des Arts Gala, which raised over $1.6 million for the French Institute Alliance Française (FIAF).
With CNBC personality Contessa Brewer serving as master of ceremonies ("La Contessa, in French," she quipped), the event honored Marc Levy (a New York resident who is the world's best-selling French-language novelist) with the titular Trophée des Arts, presented by his longtime editor, Susanna Lea; while Pierre-André de Chalendar (chairman of Saint-Gobain, a 350-year-old French industrial materials design-and-manufacturing company) received the Pilier d'Or, presented by Lazard Frere chairman and chief executive, Kenneth M. Jacobs.
Additionally, a special award was presented to outgoing FIAF president Marie-Monique Steckel, who is stepping down after 17 years. It was a period that saw significant renovations to the institute's East 60th St headquarters, including the addition of performance and events spaces, and an expansion of its cultural programming. In remarks from the podium, FIAF chairman Charles S. Cohen described Steckel as a "tour de force" and presented a plaque dedicated to her achievement, which will be installed in the lobby of the institute. On stage, Steckel reviewed the plaque with approval — those who know her suspected she was checking it for typos before letting it anywhere near her building.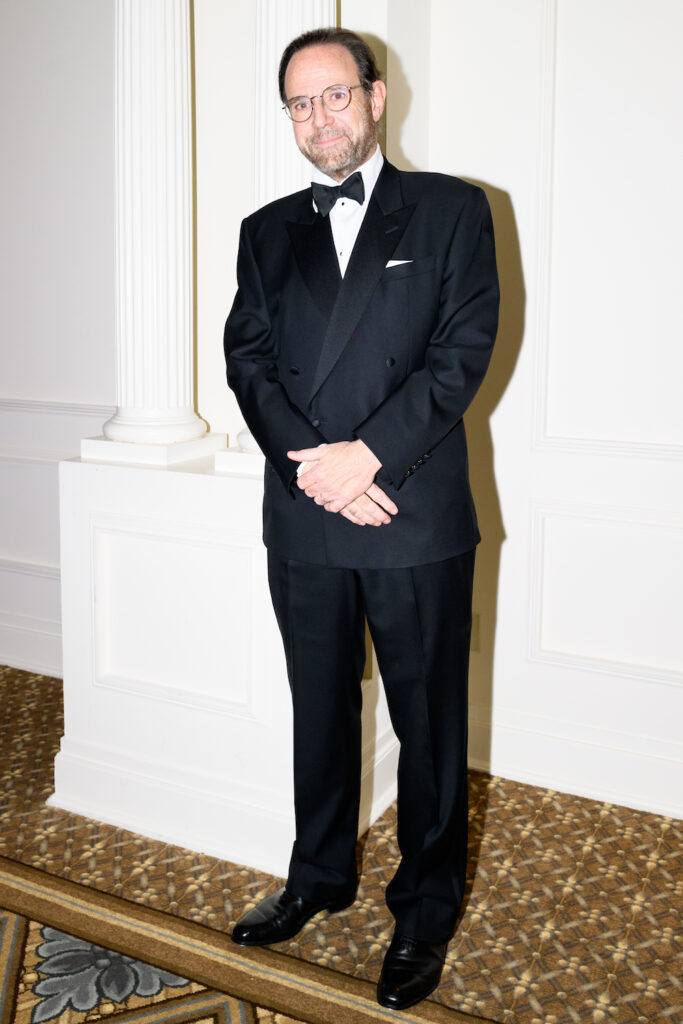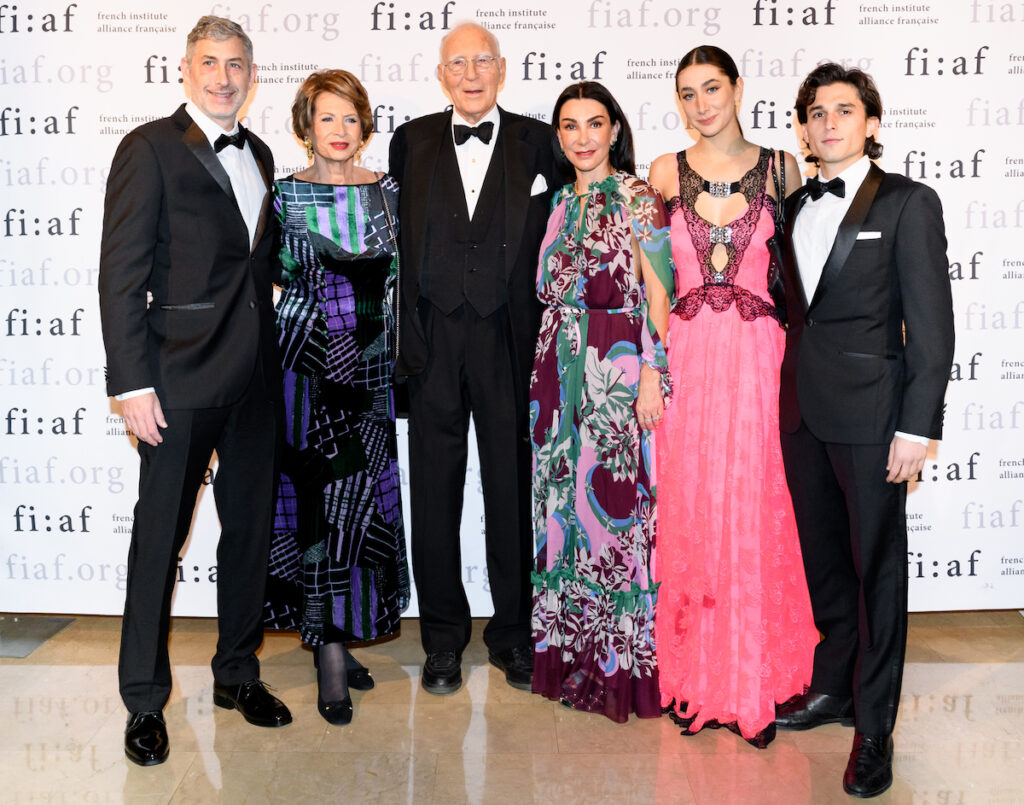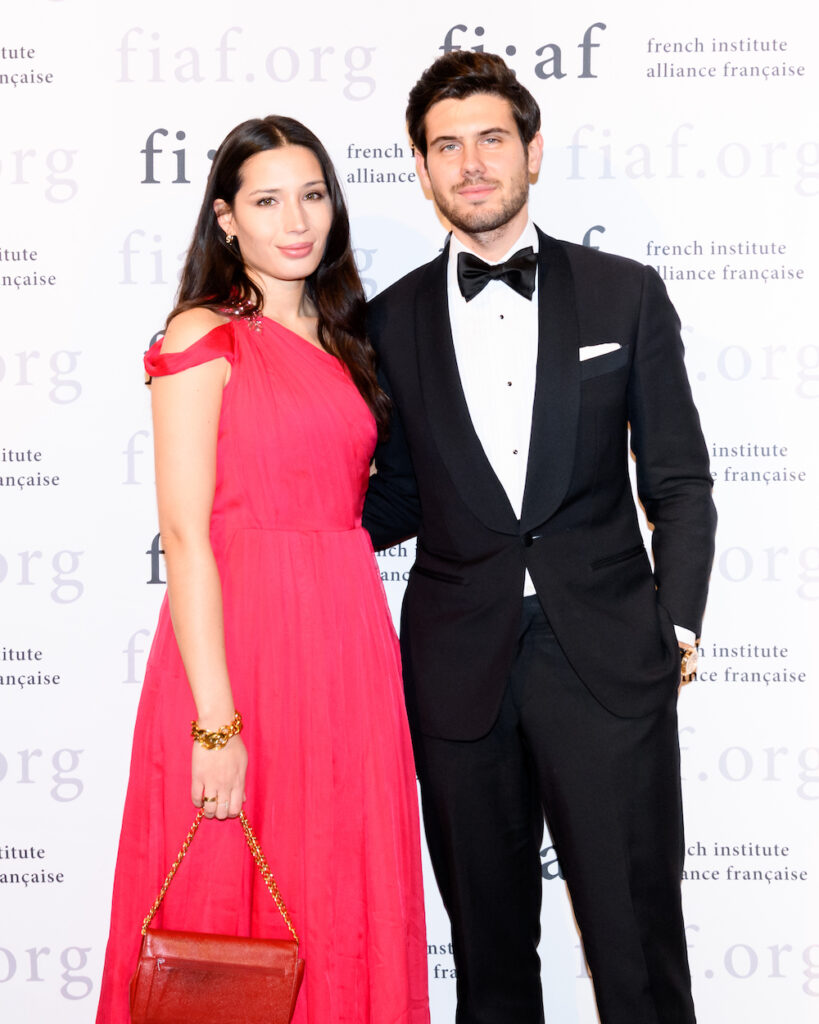 Among the black tie guests supping on mozzarella salad and crumbed seas bass were France's Ambassador to the United States, Philippe Étienne; United Nations Ambassador Nicolas de Rivière; Consul General Jérémie Robert; Jacob de Rothschild; Kenneth Jacobs and Agnès Mentré Jacobs; Lanessa Elrod; Donald and Virginia Zilkha; Cécile David-Weill; Jesse and Stephanie Newhouse; Frédéric Fekkai and Shirin von Wulffen; Stuyvie and Helene Comfort; Veronica Bulgari; Nicolas and Natalya Poniatowski; Ariane Daguin; Philippe and Vanessa Delgrange, Prosper and Martine Assouline; Nabil Chartouni; Robert de Rothschild; William & Clemence von Mueffling; Alexandre and Laurie Chemla; Nicolas and Phoebe de Croisset; Vivien de Gunzburg; Francois and Ketty Maisonrouge; Gaëtan Bruel; Dorian Grinspan; Christian Gudefin; Annemarie Iverson; Fabrice and Sylvie Sergent; Fernando Soriano; and Nadine Johnson.
On Tuesday, FIAF announced Tatyana Franck, currently the Director of Photo Elysée in Lausanne, Switzerland, will serve as its next president.