Interior designer Josh Fein had just left a lunch meeting with his partner and was headed to pick up carpet samples at the Design Center of the Americas (DCOTA) in Dania Beach, Florida, ahead of presenting to a client, when he had a creative crisis. Their vision wasn't all it could be; he had to start afresh.
"I actually pushed my meeting back an hour and did an aggressive re-shop for my client's presentation," he explains. "My business partner could not believe what I got done in one hour."
That's the benefit of proximity to the DCOTA, a sprawling, 775,000-square-foot, three-building campus. Fein, who was its marketing director from 2011 to 2014, and now co-owns the Miami-based firm Fein Zalkin Interiors, knows the center intimately. Jetting between retailers like Ammon Hickson in the B building to Pierre Frey in the A building (and a few others in between), he was able to quickly reconceive an entire residential design.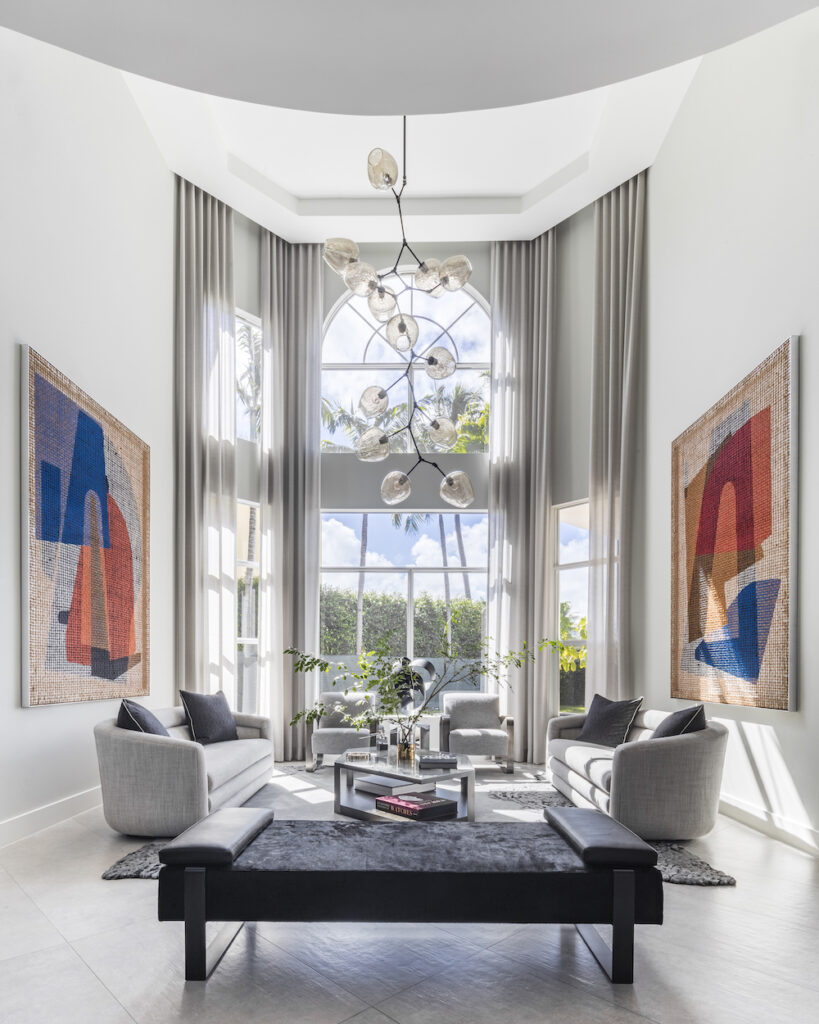 "It's almost like a team effort to make sure I leave with as many resources as I possibly can in a short amount of time," he said. "I was so invigorated after that pull. And even though I worked my butt off and ran from showroom to showroom, I felt alive again… the day at DCOTA really inspired me, reminded me why I love what I do. And it reminded me how important it was to be in most showrooms."
The DCOTA has been the premier design destination in Dania Beach since it opened in 1985. In 2005 it was acquired by Charles S. Cohen (publisher of Avenue magazine) as a South Florida complement to his D&D Building in Manhattan, the Decorative Center Houston, and the Pacific Design Center in West Hollywood. He launched a $30 million renovation of the campus, including an upgraded restaurant, valet parking, and a revamped atrium.
"He definitely has a way of creating a design environment that draws people in. You want to see beautiful things, you want to be surrounded by amenities that are at a certain level," explains Key Hall, chief executive of Cowtan & Tout, which has had showrooms in the DCOTA for 25 years.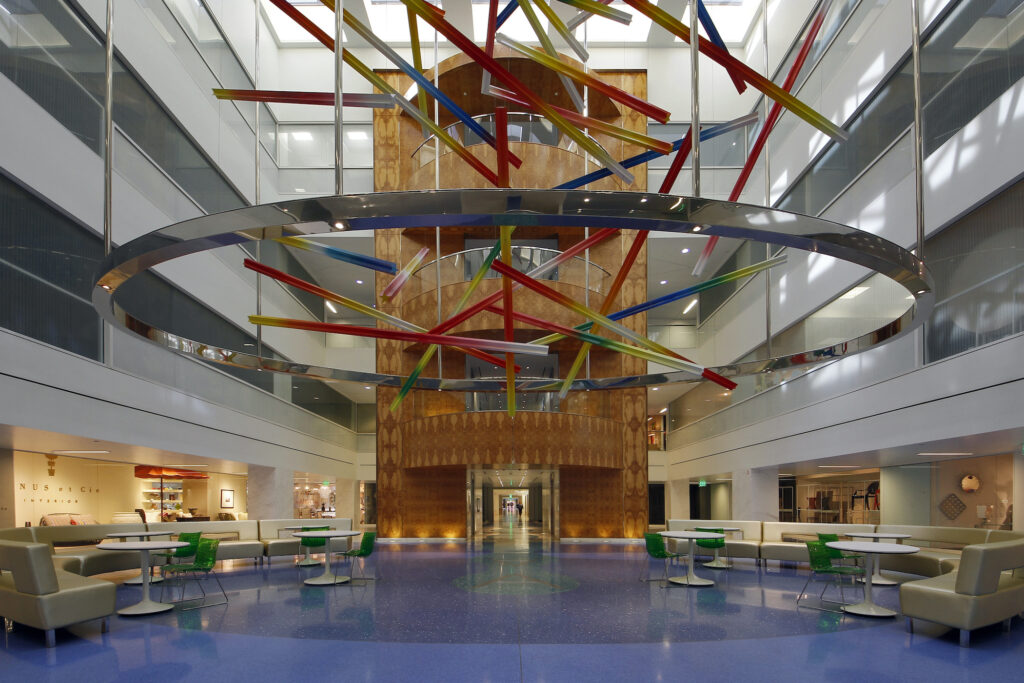 "They worked very hard to consolidate and capture much more of an industry experience and made it easier to shop… I always say there's a reason why Chanel is right next to YSL, and YSL is next to Prada: you need to be next to your competitors. And the best way to capture an audience is to be with the top of the industry.
"The natural light is absolutely such a great feature. There's beautiful skylights," she adds. "When you're in Florida, you want to be somewhere that's cool on the inside, but you don't want to lose that natural light because it's so crucial."
Investing in the experience of shopping was strategic. After a generation of consumers migrated online, the pendulum now seems to be swinging back, with more shoppers looking to be wowed — and make purchasing decisions — in person.
"Ten, 20 years ago, designers would come into the design center, initiate their project, look for inspirations, things they like. Now most of them will inspect online first, and then contact us for a quote," explains Mike Kuo, vice president of showrooms at Baker Interiors Group, which has been at the DCOTA since the early '90s. "But most of them in the end will still come into the showroom to physically experience the product. We offer customized options, and we have great details, great tailoring — those things cannot be experienced or shown online."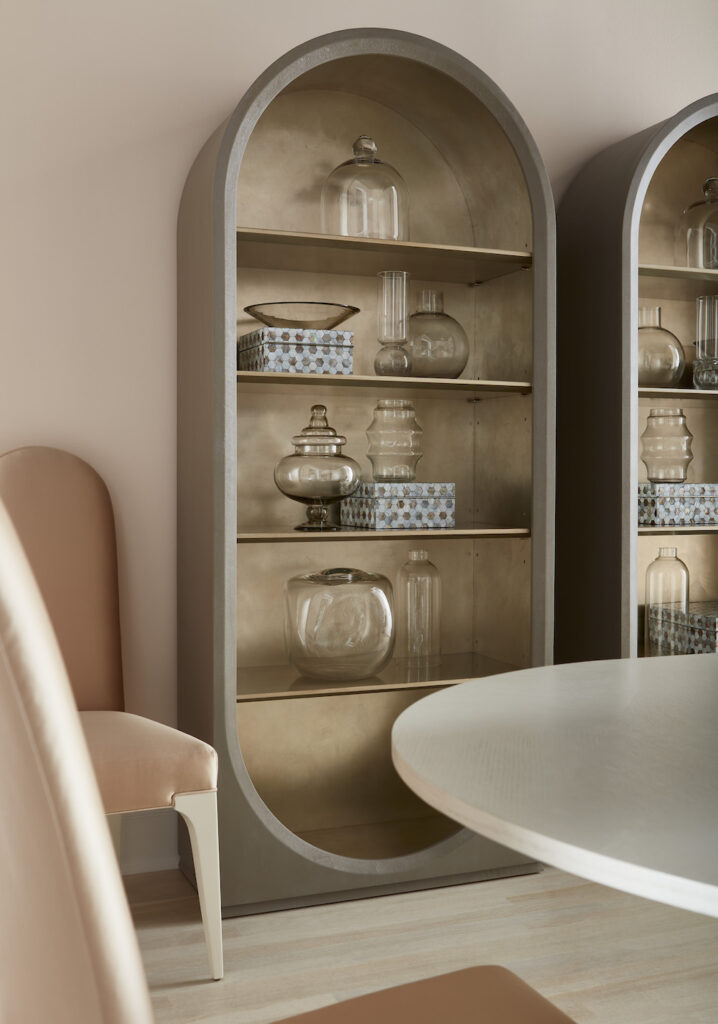 Designers seem to agree. "People want at any point in time to be able to touch, feel, sit, look at the product and engage with it in some fashion," says Fanny Haim, owner of Fanny Haim & Associates. "It is a valuable exercise to take people to actually see the product. Some people really actually only want to buy something once they've sat on it."
"I will not do a presentation without touching and feeling it," agrees Fein. It's a standard of quality he's holding on to even as his business continues to grow. "People forget that we're in such a visual industry. And I think we jeopardize our designs by not being as hands-on as we could be."
As shoppers' habits have evolved, so too have the demographics in Florida. At the moment, the state could not be more popular. Over the course of her four-decade career, Haim has observed more new clients calling southern Florida home, drawn there for its light and luxurious aesthetic. "Miami has always been a destination city for out-of-towners," she says. "Now it's become not only a second or third home base, but people are actually relocating to Miami. I guess that is pretty much characteristic of the post-pandemic world.
"Having been a witness to the birth and permanent reinvention of the Design Center, it's always a place I feel proud to take my clients because it really has set a standard of elegance," she adds. "It's nice to see that we still have that base, for the industry to have a go-to resource."